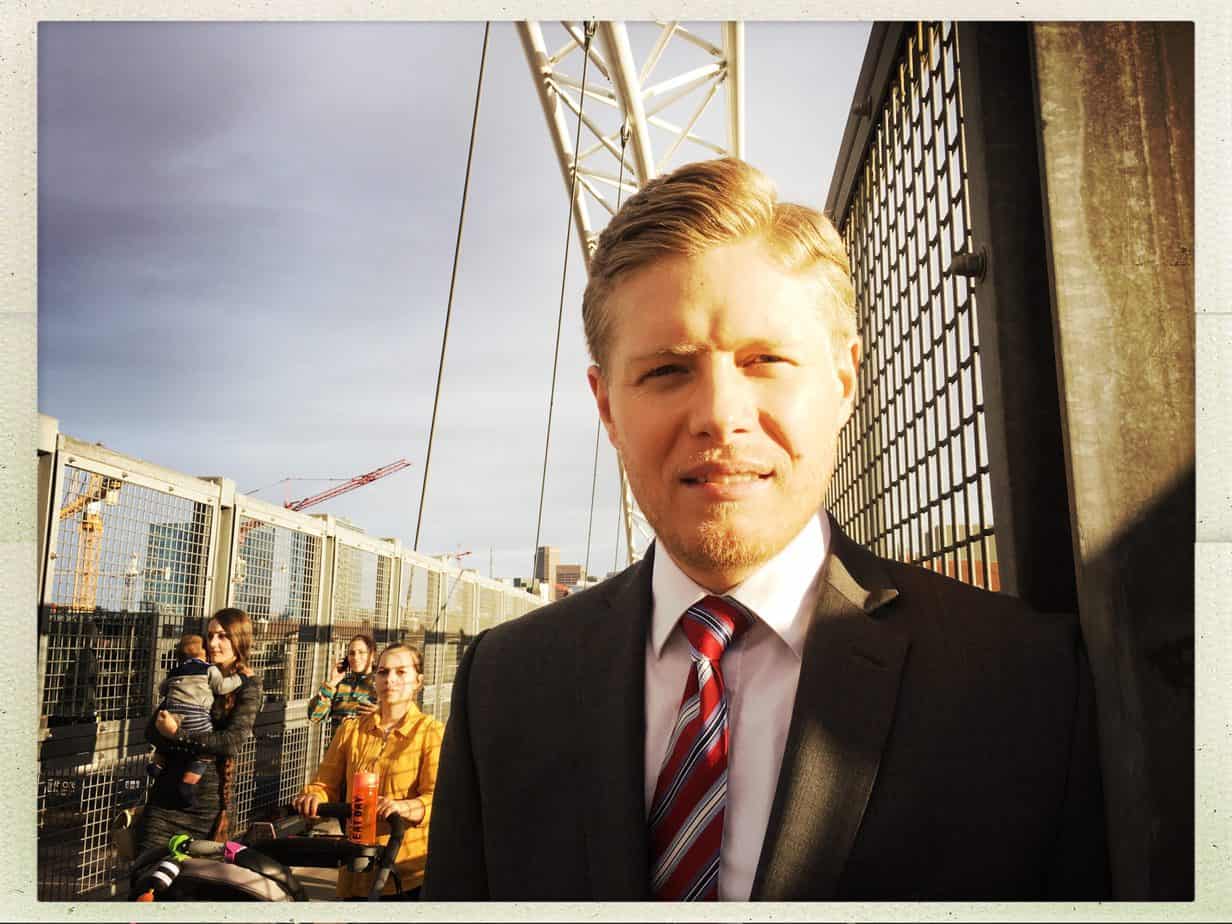 Joshua Mischke is a Colorado-based Real Estate Investor.  Josh focuses on rental acquisition, fix and flips, and private lending.  He enjoys creating passive income while working with teams of like-minded professionals to accomplish larger goals.  He was born in Colorado and enjoyed spending time outdoors and at live music events in his off time.
Overview:                                                                                                              
Real estate (RE) investing has made more millionaires than any other business in the world.  Being a real estate investor is about being a business owner.  You have to manage many facets of your business and "wear many hats."  Real estate investing also requires delegating responsibility to other professionals who can help you reach your goals.  While the investor will delegate many responsibilities, you must master the actual investing part of the business as the investor. 
Being a real estate investor requires a fair amount of knowledge about remodeling, construction, and general management, but real estate investing is a finance game more than anything else.  The investor must focus on how many properties can be purchased using as little personal financial resources as possible. This is called applying leverage or using OPM (other people's money) to buy assets.
Books:
Before becoming a real estate investor, a person must first be sure that this career path is the right one.  I always was interested in real estate investing. One of the main inspirations for me was reading the book Rich Dad Poor Dad by Robert Kawasaki.  After completing this inspiring book, read a good book on fix and flips and one book on investing in rentals.  For flips, I suggest The Flipping Blueprint: The Complete Plan for Flipping Houses and Creating Your Real Estate-Investing Business by Luke Webber.  Then, read the "must-read" book on becoming successful at rentals: Buy, Rehab, Rent, Refinance, Repeat: The BRRRR Rental Property Investment Strategy Made Simple By David M. Greene.  These 3 books will give you a basic understanding of what you are getting into and train you to speak the language you need to communicate with other investors. 
Training:
You need to now educate yourself more in-depth on real estate investing.  After you have read books and researched the career on your own time, you must get educated.  There are not many formal real estates investing programs available at colleges or universities, so it is a very wise idea to purchase private formal training to help educate yourself on becoming a real estate investor.  There are many real estate professionals or "gurus" that supply these types of training.  I am not here to sell or pitch any particular training, so do your own research and find a program you believe suits your needs.  Do some Internet searching for "real estate training courses" etc. 
While embarking on a course of study, you will learn several strategies such as:
Wholesaling
Flipping
Rehabbing
Lease Option
Rentals
Income Properties
You can now decide how you want to focus your real estate investing efforts.
Find A Mentor:
You can think of this mentor in the same way a person interviewing you for a traditional job.  Some mentors may hire you to help run their business while you learn. However, this is very unlikely and not really what you are after.  You want someone to give you advice on building your own business, not a person that will hire you to build his or her business.  A mentor's most important function is to lead you in the right direction, give you ideas, check your work and evaluate your results.
In finding a mentor, you need to identify successful real estate investors in your area.  Generally, you can't just Google "real estate investors in my area" because although these people may have acquired vast real estate assets, they don't necessarily advertise their businesses.  They are selling a product such as rental housing or a remodeled home; however, they usually employ real estate brokers to sell their homes and property managers to rent their apartment buildings.  To find a mentor, you must find the actual individual who owns the company, which owns the real estate.  The best way to begin this process is to visit your local REIA (real estate investors association).  All large cities have these, and many small towns do as well.  You can look up an REIA at https://nationalreia.org/ or search meetup.com for local events.  Get yourself a business card before you attend so you will have a reason to start conversations and exchange contact information with other investors and potential mentors. Also, start the search online.  Make sure you create a solid Linked in the page, Twitter page, and Facebook.  That's how to search for real estate investors in your area. 
Last, call real estate brokerage firms, individual realtors, and title companies in your area.  Ask them if they know of any local real estate investors interested in buying or selling homes.  You will get some names, guaranteed. Once you have located 3 or more potential mentors and have their contact information (phone and email), begin the process of setting up in-person meetings.  Send these people emails.  Ask for an appointment with them to discuss their experience in working in real estate investing.
Here's A Useful Example Email:
To Whom It May Concern:

I am interested in expanding my career as a real estate investor.  I have come to realize that many investors have various strategies when it comes to investing and creating long-term success and wealth.  I am hoping to discover what some of your favorite strategies are and get some insight into how you started your career.  I have read several books on RE investing and have attended several Meetups. I wonder if you would be willing to sit down with me and do an informational interview/question and answer session to get more insight into the business and your approach?  This will help me in deciding what direction to go in.  I look forward to hearing from you and thank you for taking the time to read this message. 
This above letters accomplishes the following:
Introduces you to Members of the Real Estate Investing Community
States you Intent
Shows your Interest in the Business
Demonstrates your Communication Skills
It's Non-Threatening; You Want an Informational Meeting in Person
It is human nature for people to want to help other people reach their goals. Schedule a time that is convenient for your contact. A cup of coffee at a close coffee shop is the easiest way. Relax, be yourself, and ask a lot of questions. Here are some good questions to ask:
How long have you been in the business?
How did you get your start?
What made you successful?
After the meeting, send your contact an email.  Your contact had the courtesy to meet with you, so have the courtesy to thank them for the meeting.  In this email, ask if your mentor might be willing to take a look at some of your deals and offer you advice as you go along.  Also, tell this person that you are keeping an eye out for motivated sellers, and should you find an off-market property (below market price, you would be happy to send the deal their way. This gives the investor a reason to stay in touch with you and gives them an incentive to take your calls in the future.  This process takes time, but by staying in contact with an experienced real estate investor, you can develop a good working relationship.
Practical Application
Don't wait for your mentor to start your business.  You must also continue to learn and study real estate investing to further your career.  Get your financing in place with hard money lenders, private lenders, and local banks and begin to make offers on potential rentals and potential fix and flip properties.  Be sure to do proper due diligence on each deal you come across. 
Short Articles To Get You Started
In any investment, the goal is to buy low and sell high.  In real estate investing, you must buy properties cheaply, add value, and sell high.  To do this, you must understand the ARV (after repair value) of your investment.  ARV is also the retail market value of a property.  Once you have this number, working backward is a question to determine your maximum offer price.  Here are a couple of short articles that will give you some general investing knowledge:
For more information visit: https://joshua-mischke.com/
Good luck!
Joshua Mischke
Also read How I Became a Financial Planner and a Real Estate Investor
Explore A Career As Real Estate Investor