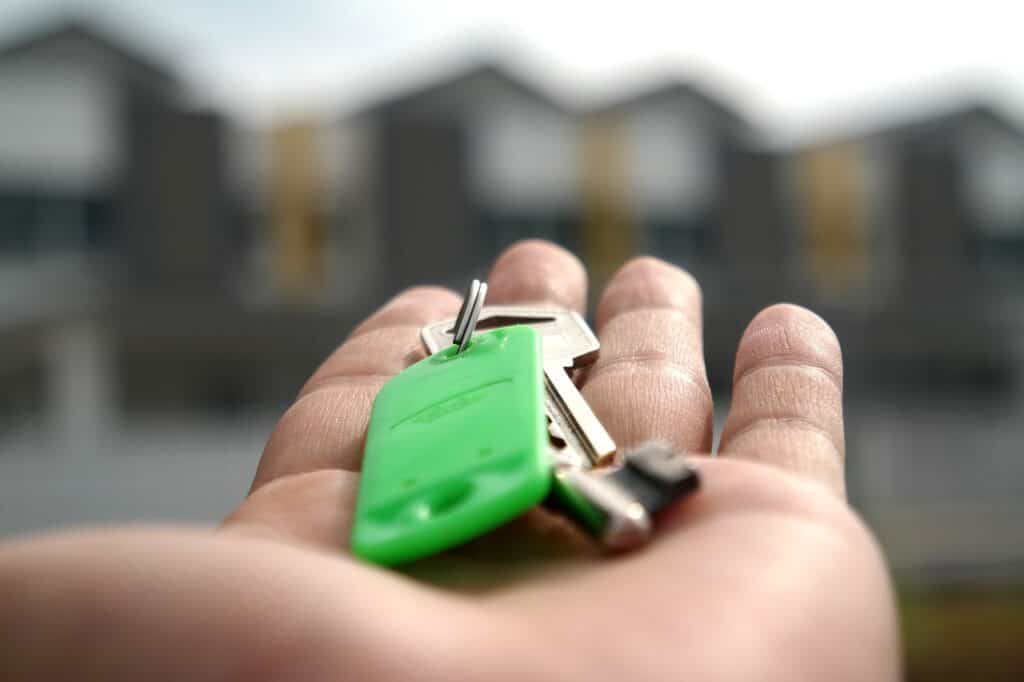 A peek into the future reveals that property management is a crucial part of the real estate business. With hundreds of applicants vying for a property manager role, landing a job as a property manager is becoming increasingly difficult.  To scale up in the face of competition for the role of a property manager, you need to know what potential clients expect from you. In this article, you will find out all you need to know about becoming a property manager. 
Some hiring managers opt for applicants with a degree in real estate, business management, or accounting to become property managers. Also, having skills like communication, marketing, customer service, and budget management is a big plus to your CV. It increases the likelihood of you landing a job as a property manager.  Applicants with professional certifications stand a higher chance of getting a job as property managers. We will look at some of these requirements and professional certifications to increase your chances of becoming a property manager in detail.
Skills Needed to Become a Property Manager
Employers or hiring managers have very exacting standards as to what skill set an applicant should have. Many times, this is the factor that determines whether or not you get the job. Having a long list of skills is not as important as having the skills needed to get the job done. Hiring managers lookout for these specific skills when hiring. For instance, applicants whose core skills are editing and radio presentation are less likely to get hired. Compared to applicants whose core skills are budget management and communication. Here are some of the skills you need to become a property manager.
Good Communication Skills:  Having good communication skills assures hiring managers of your ability to communicate their demands to tenants or potential clients effectively. Also, this skill helps all parties involved to work better together because their needs are being relayed to the correct sources effectively.


Basic Marketing Skills: Having this skill makes it easier for you to sell, lease, or rent out a property because you can convince clients and reach the right market. Knowing how to target the right clients and get them to rent, lease, or buy a property makes your application stand out to hiring managers. It also increases your value as a manager and makes your clients trust you more.


IT Skills: Knowing modern technological tools and how they work can make you stand out from other job applicants. Many tools are invented majorly to improve the experience of tenants and help the landlord stay the up-to-date operation of the estate without being actively involved. These tools can also be used to communicate changes made within the estate to tenants, such as rent increases, new bills, etc.


Customer Service Skills: Property management, just like customer service, requires patience and technicality in dealing with customers (tenants). Adding this skill to your CV tells property managers that you can effectively manage conflict or inappropriate demands by tenants. Another benefit of having customer service skills is that you can effectively manage clients and get them to rent a property.


Sufficient Understanding of Landlord-Tenant Laws: In the United States of America (USA), common laws such as the landlord-tenant laws exist. This law highlights the duties landlord and tenants owe each other and their rights as it concerns the property leased or rented. The landlord-tenant laws cover sensitive subjects like lease/rental agreements, tenant privacy, eviction, the Fair Housing Act (FHA), and state laws.
Certifications You Should Have as A Property Manager
Having certifications and license in property management assures employers that you understand what the job entails and makes them eager to work for you. It gives you an advantage over other applicants. Also, licenses and certifications increase your knowledge and skills in property management and increase your chances of excelling in the property management profession. Some employers do not consider a college degree if you have even one of these certifications. However, others prefer applicants with a college degree and professional.
Some of the certifications required by companies when hiring property managers are:
Certified Apartment Manager (CAM), awarded by National Apartment Association (NAA)
Certified Property Specialist (CCPS), awarded by National Property Management Association (NPMA)
Residential Management Professional (RMP), awarded by the National Association of Residential Property Managers (NARPM)
Certified Property Manager (CPM), awarded by the Institute of Real Estate Management (IREM)
Certified Property Administrator (CCPA), awarded by National Property Management Association (NPMA)
Certified Manager of Community Associations (CMCA), awarded by the National Board of Certification for Community Association Managers (NBC-CAM)
Certified Professional Property Manager (CCPM), awarded by National Property Management Association (NPMA)
In California, the California Apartment Association (CAA) requires that you join the California Residential Manager Program (CRMP) to become eligible to work as a property manager.
You can add these certifications to your resume by creating a distinct section or heading called certifications and listing your professional certification beneath this heading. This makes it more visible to employers and increases your chances of getting the job. Certifications also convince your clients of your credibility and make trust between you and them easier.
Duties of a Property Manager
The job description of a property manager is straightforward and basic. A property manager does not necessarily own the property he manages but is a third party who serves as a link between the landlord and the tenants. He is responsible for all operations that concern the property and communicates directly with the tenants on any changes made to the property. He is also responsible for advertising vacant spaces, leasing or renting out the property, and managing tenants.
Ever wanted to rent or lease an apartment or a store? The person you contacted most likely is a property manager. Property managers also go all out to rent or lease properties to tenants. He is responsible for getting the vacant rooms in a residential or commercial property occupied by well-paying tenants. Also, he sets the property up and makes it ready for a new occupant after it has been vacated. Whenever there is a need for something to be fixed, like a faulty AC or a leaking pipe, he hires an expert to fix and work.  A property manager is primarily concerned about keeping the real estate in his care intact and fit for habitation.  
A property manager is responsible for filling vacant spaces within the property he manages. He could either rent or lease it out to a staying tenant or find a new tenant to rent or lease the property. This is where his marketing skills come into play. He places advertisements in strategic places and talks to potential tenants to convince them to rent the space or property. Many times, he uses the media as his number one tool for advertisements. He does this either by putting posters up or advertising on radio or TV. His IT skills come into play here because he knows which online sites or tools to advertise on or make his advertisements more effective. Creating advertisement copies for vacant spaces and targeting the right audience requires some level of proficiency. To run these advertisements the right way and monitor progress, a property manager hires professionals such as an advertising firm or digital marketers to run these adverts. If the property is quite large, he may get the services of a web developer and writer to create and manage a website with information on the property.
Managing and resolving any tenant's problems while occupying the property is one of the roles a property manager plays. He is not involved in solving personal rubbles between tenants. He only gets involved when the dispute concerns the property. These conflicts could arise due to mismanagement of a shared facility such as a toilet, kitchen, garage, loud noise, or trespassing. Also, a property manager uses effective methods to ensure that rent is paid when due. He ensures that every item in the property functions well during the tenancy or lease of the property. This might be the most demanding task that property managers face in the course of their careers. Because managing people is never that easy hence the need for a property manager to have good communication skills.
How Much Does a Property Manager Earn?
The average salary of a property manager is $101,234. The range falls periodically between $87,882 and $116,471. These figures are not fixed, however, for every property manager. Your employer is very likely to reduce or increase your pay depending on your level of education, experience, skills, or certifications. Hence, the need to gain necessary skills and certifications before applying for the role of a property manager. Like many professions out there, the weightier your portfolio, the higher your value. The salary of a property manager sometimes depends on what value hiring managers perceive he is bringing to the table.
Conclusion
It's never about being a jack of all skills (humor intended). Having the right skills makes your application scream in the face of your hiring manager. A good application is irresistible to a hiring manager because it makes the selection process easy. Imagine finding a pearl you have been searching for amid a heap of pebbles. You can make your application stand out that much. These tips do not only serve as cover letters or resume writing tips. They cover all you need to know about landing a job as a property manager, passing the interview with great impressions, keeping the job, or even getting promoted. Go ahead and get the right skills or certifications needed to land your dream job, and remember to stay at the top of your game as a property manager. Good luck!
Frequently Asked Questions
Can you become a property manager without a college degree?
Many hiring managers require that applicants have a college degree in marketing, real estate, or business. However, some care less about degrees and more about the applicant's skills and proficiency. Having property management certifications puts him at an advantage with or without a college degree. So yes, with a professional certificate in property management and the required skills (refer to the article to see an outline of some of these skills), you can obtain employment as a project manager.
What is the difference between a property manager and a landlord?
Property managers are professionals hired by a landlord to oversee the operations of real estate. On the other hand, a landlord owns the property. And he can decide to use the services of a property manager to manage the property. In simple terms, a landlord owns a property, which in this case is real estate. On the contrary, a property manager is hired to oversee the rental or lease of a property and ensure it is well maintained and fit for habitation. 
What skills should a property manager have?
Property managers or anyone looking to tow that line should have strong communications skills, marketing skills, IT skills, and customer service skills. He should also have a sufficient understanding of landlord-tenant laws. Hiring managers lookout for these skills when considering the applications of several job applicants. To convince a hiring manager that you are the man for the job, add these skills under the skills section of your resume. This increases your chances of landing a job.
What are the duties and responsibilities of a property manager?
The job description or role of a property manager is responsible for renting or leasing out a property. Also, he manages fixes before, during, and after the stay of a tenant. The property manager serves as the go-to man for inquiries. The landlord or tenant needs to make inquiries concerning state laws, security, bills, vacant spaces, or other matters about the property or its location. He serves as the bridge between the landlord and the tenant.
Also read House Manager Job Description – Responsibilities and Skills
How to Land A Job as A Property Manager?