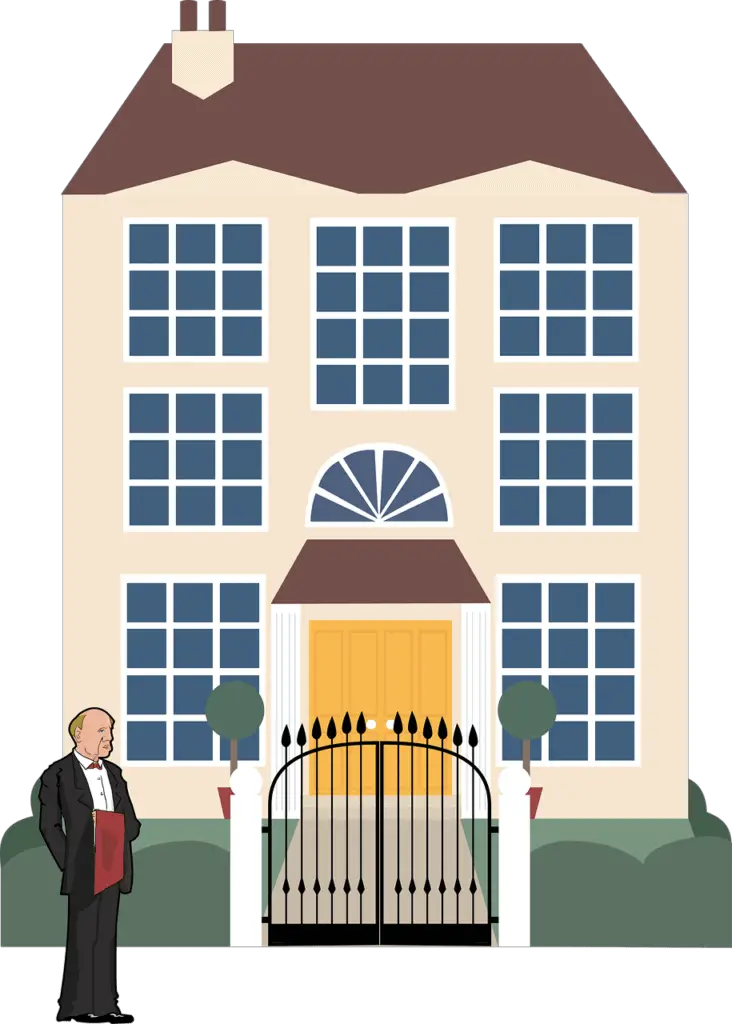 So, many people get confused between the roles of a house manager and a butler. We will discuss House Manager Job Description here. They try to see these as two different jobs, but to me, a house manager has always been a butler and vice versa because both have similar tasks to perform. 
What Is A House Manager?
Well, the work of a House Manager is to look after the regular operations of a house and make sure they are running seemingly. Especially for today's busy families, they have different roles, like helpers and planners. For massive householders or even nuclear families who look forward to giving their time more to their young ones, house managers have helped them greatly. What a house manager does is basically supervises the staff. In a household with staff, it is very important that someone oversees and manages the run of that household effectively. A house manager with a heap of expertise will assist the staff and enjoy the scenario. The main tasks of a house manager are that they should be able to make quick and effective decisions, stay calm beneath work pressure, manage and encourage the trainee staff.
House Manager Job Description
Skills Required To Be A Better House Manager
Should be responsible: Like every other manager, a house manager should be responsible since they are in a role where every household family problem depends upon them. It is of no surprise that house managers have a ton of duties and responsibilities they have to handle in a very efficient manner.


Should be well organized: Second most important thing to consider is, house managers should be organized. They will be in charge of handling everyday operations like, let's say, looking after every house member's concerns. Well, here, multitasking skills will come into play.


Should possess strong leadership qualities: Leadership is a vital quality house managers must possess. A house manager is in charge of handling every single issue of a house. And they are going to assist the household staff. Therefore leadership quality is, particularly in use.


Should have good communication skills: Needless to say, communication is a skill required in any management position. House managers should make sure that the communication between themselves and the residents is friendly and clear. This will ensure that each one of the house owner's desires and considerations is fulfilled quickly and expeditiously. And the communication is carried out smoothly regarding any needs of householders.


Ought to respect the confidentiality of householders: Last but of course, not least, a house manager must be aware of sensitive personal information about the families, like medical files or finance information. It is their sole responsibility to respect the confidentiality of personal information and maintain the owners' trust.
Responsibilities/ Duties Of A House Manager
No doubt, a career as a public house manager is far from just enjoying the benefits from luxurious families or firms. Rather, as a public house manager, you have tons of responsibilities to look after. Well, the specific duties are going to be different for different kinds of firms.
For instance, a general house manager has the subsequent duties/ responsibilities to follow:
Recruiting, train and oversight employees
Manage budgets of the householders
Maintain financial records of the householders
Plan and solve issues
Promote the business
Ensure compliance with health and safety
Legislation and licensing laws
Placing orders and serving customers
Stock-taking and re-stocking
Handling administration and paperwork
Organizing and promoting social events 
Cooperating with customers, employees, suppliers, licensing authorities, sales representatives, and therefore, the police
Marketing merchandise
Making enhancements to the running of the business
Setting targets and increasing gains
Develop and maintain secure storage vault and inventory of contents
Assure nothing is removed while not administrator's information
Perform all different miscellaneous tasks as requested by the leader or guests and confirmed by the leader
Prepare for consultation and recommendation when required
Interview household manager candidates
Make travel vacation and lodging arrangements
Maintaining household petty and cash accounts
Make shopping lists to manage necessities
Recognize susceptibilities and bring to the attention of employer of security consultants
Schedule an appointment and manage the calendar
House Manager Qualifications Skills And Training
It is studied that a house manager must possess a wide variety of relevant skills and common sense than formal education. If someone has previously worked with the hospitality industry, it will help them secure a job as a house manager with less effort. No doubt, a house manager should always look forward to gaining work experience because that is what counts the most. Since it's not necessary to possess any formal qualifications for this position, most typically, it is seen that a house manager's education level is a bachelor's degree. They are most likely to study business management, psychology, or criminal justice.
The Schedule Of A House Manager
As for work time, house managers can either be part-time or full-time. It is their choice to be accessed every week, throughout the evening, or frequently, or as required.
House Manager Career Growth Rate And Salaries
According to the statistics, between 2018 and 2028, the career as a house manager is predicted to grow 13% and produce around 22,000 job opportunities across the U.S. As of 2021, the average salary of a house manager is between $20 to $30 per hour. That being said, the average annual salary of around $50,000. However, the wages vary according to the firms and depend on various factors such as education, relevant skills, and how many years of work experience you possess.
Also read Recruiter Job Description: Salaries, Duties, and More
House Manager Job Description – Responsibilities and Skills