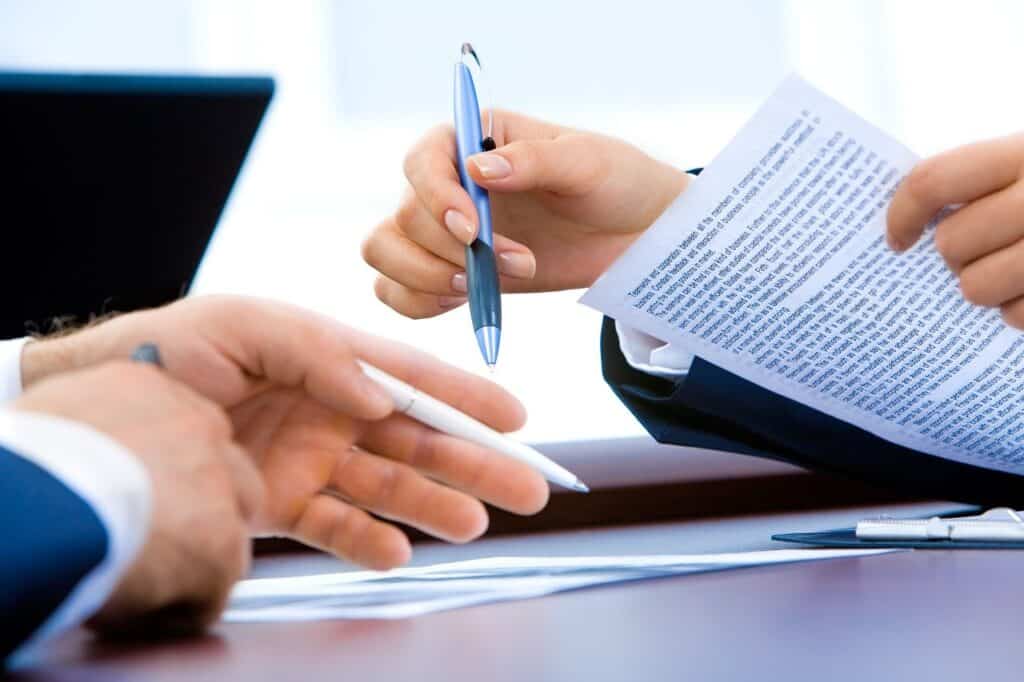 What is a Recruiter?
A recruiter's job is to appoint people as workers. For the organization, the recruiter is in charge of the overall talent acquisition process. During the recruiting process, a recruiter chooses suitable applicants for a vacant position and works to satisfy the needs of both the employer and the employee. We will discuss about Recruiter Job Description in this article.
Recruiter Job Description
Recruiters are in charge of developing expected recruiting priorities, creating job requirements, performing interviews, selecting applicants through networks, keeping records, and knowing new employment laws. A recruiter should possess communication skills, social skills, critical thinking, leadership skills, and knowledge about organization recruiting and internship programs. A company's Recruiter is responsible for identifying, sourcing, recruiting, and employing talent to meet the company's hiring needs. A bachelor's degree is typical for a recruiter, but some positions only include a high school diploma. Recruiters in larger businesses sometimes work their way up the ladder, starting as a recruitment specialist in Human resources. Companies would be more interested in candidates who have demonstrated expertise or certification in web-based application monitoring systems.
Below are some of the basic Recruiter's requirements:
Bachelor's Degree in a related field like Human resources, Psychology, or Business administration.
Excellent Communication Skills
Marketing Skills
Time Management Skills
Motivational Skills
Relationship Building Skills
Multitasking Skills
A Recruiter's job comes with many responsibilities here are some listed down for you:
One of the main responsibilities of a Recruiter is to fill vacant vacancies, conduct interviews, and sort through applications.
A recruiter should analyze applicants' expertise, abilities, and experience to determine which candidates are ideal for available vacancies.
A recruiter has to handle internship Programme Management.
A recruiter has to increase its value as a good place to work by promoting its prestige and attractiveness.
A recruiter has to fill out paperwork for new employees.
A recruiter has to report on recruitment to team managers.
A recruiter has to be familiar with current employment laws and regulations and applying them within the organization.
A recruiter has many requirements and responsibilities, nevertheless, it comes with a bokeh of benefits.
Salaries:
It's not easy to figure out how recruiters are compensated and how they make money. It is based on a variety of factors and exceptional circumstances. There are two ways through which a recruiter can earn they are:
Internal recruiters and,
External recruiters
Let us first understand the meaning of these two,
Internal recruiters: Internal recruiters work for one company only, they are full-time employees of an organization, and they hire employees for that particular company only. Their salary is fixed. They are paid yearly by the organization.
External recruiters: External recruiters are referred to as independent recruiters. They are self-employed. They don't work for only one organization like internal recruiters; instead, they work for several organizations. The companies pay external recruiters as a recruitment fee. Unlike internal recruiters, they are not paid a salary yearly by a single organization. They are paid differently than internal recruiters.
Here's how much a recruiter makes in the United States:
According to salary.com, As of April 27, 2021, the average Recruiter salary in the United States is $57,953, with a salary range of $50,979 to $64,432. Salary ranges can vary greatly depending on various factors, including education, certifications, additional skills, and the number of years you have worked in your field.
Here are some of the top-paying US cities according to https://resources.workable.com/.:
San Francisco: $73,585
Seattle: $60,669
New York: $57,855
Washington: $57,543
Boston: $57,543
Different factors play a role in deciding a recruiter's salary. The most significant factor in deciding a wage is the amount of experience one has. Generally, the more experience one has, the more one can get paid. Another factor that plays an important role in determining a recruiter's salary is the education factor. The higher the education, the higher the salary one gets.
What are the annual pay increments for Recruiter(s) in the United States? How often do workers receive pay raises?
Here is the answer to your question. According to salaryexplorer.com, Recruiter(s) in the United States is expected to see an 11 percent pay rise every 17 months. Employees of all occupations receive an average annual raise of 8% every 16 months in the United States.
Undoubtedly, a recruiter gets a good income, but it comes with many duties that one needs to follow. If a recruiter is successful in accomplishing the duties, then a recruiter has a chance of receiving a pay rise. Now, what are the duties that one has to follow, don't worry. The answer to that question lies below.
Duties of a Recruiter:
Although their work determines the day-to-day roles and duties of a recruiter, the position has several core tasks. A recruiter's job isn't as simple as one thinks a recruiter has a lot of duties to play, here are some listed down:
A recruiter has to create recruitment priorities and targets.
A recruiter has to interact with hiring managers.
A recruiter has to analyze the efficacy and performance of existing recruitment tactics and plans.
A recruiter has to create talent networks to identify explicit and implicit applicants who are eligible.
A recruiter has to attract high-quality candidates, develop and execute a recruitment marketing and employer branding strategy.
A recruiter has to interview candidates by the company's laws and regulations.
A recruiter has to analyze which sources have the best candidates.
A recruiter has to prepare a weekly summary for the projects that have been undertaken or are still in motion.
A recruiter has to examine candidates to see if they meet the job criteria.
A fine recruiter attracts scans, interviews and places employees to fill vacant roles to staff businesses with the brightest young talent. Recruiters who have to be effective are high-energy, multitasking individuals who interact quickly, with excitement and accuracy. A recruiter has to be a driven, detail-oriented professional who thrives under duress to fill their company's talent pool with eligible candidates. In contrast, some recruiters travel to job fairs, college campuses, and candidate meetings—many work long days out of an office. A recruiter should be able to source talent and attract applicants to interviewing and hiring top performers for the organization. A good recruiter should work closely with department heads daily and anticipate potential recruiting needs. A recruiter should also find applicants via a variety of channels, such as social media and job portals.
Undoubtedly there are a lot of duties a recruiter has to follow for that one must follow a process.
Process a recruiter has to follow:
Although each recruiter has a different way of working, yet they follow the same process in general, below are ways of a recruiter's process :
Vacant Place: One of the first steps is when there is an empty position, and the organization needs help in filling it, a recruiter has to get all the information on the vacant place.


Making a Job Posting: A recruiter then has to post on the company's website and other networks regarding the recruitment.


Finding Candidates: A recruiter has to find an outstanding employee for the job. A recruiter has to go through the resumes one has got for the open vacancy.


Introducing Worthy Candidates to the Organization: After finding worthy candidates for the job, a recruiter must present them to the organization. In contrast, a recruiter has to make sure that the candidate has both hard and soft skills and will have to tell that to the organization.


Interview Round: A recruiter then has to slot an interview date for interviewing the candidate.


Offering the Job: After the candidate is selected for the job, a recruiter has to offer the job to the candidate.


Keep in Touch and Pass Along the Names of Top Performers: A recruiter should always contact the company and the candidate and be an intermediator if there is an issue between them. Recruiters should always recommend top performers to the organization.
After reading the article, one must be thinking about passing in the interview and being selected as a recruiter in the organization. Below is the answer to your question.
How to pass the interview?
Before the interview one must be fully prepared below are some tips to do before you go for the interview:
Research about the organization: Beforehand, one must know the company one will interview with. For example, they should know the company's goals and visions for the future.


Improve Communication skills: To be qualified as a recruiter, one should have polished language practice and use clear language while speaking.


Familiarise yourself with your resume: This is one of the most relevant and reasonable interviews planning tips. If you haven't looked at your resume in a while, do it now.
Tips to make an impression during your interview:
Confidence is the key: Confidence in the interview will help you make a better impression, therefore be confident when one speaks and should always make eye to eye contact with the interviewer.


Use clear language: Language plays an important role in an interview. One should use clear language, make sure not to have any grammatical mistakes, and speak fluently professionally.


Always thank the interviewer: One should thank the interviewer for giving their time after the interview gets over.
An interviewer may ask the following questions:
One of the basic questions they might ask is, tell us something about yourself?
Why did you decide to pursue a career as a recruiter?
What would you do to boost performance if you can't assess the effectiveness of your recruitment strategies?
What would you do if your top candidate turned down your job offer?
What methods do you employ to locate the ideal candidate for a position?
How can you stay on top of the latest recruitment trends?
Describe your relationships with the three most recent hiring managers.
What's the most recent recruitment trend you've noticed?
Tell me about how you go about hiring people. Has it all changed since you started?
When testing a candidate's references, what measures do you take?
To pass a recruiter's interview, one should always wear confidence as a cap, and a recruiter should have confidence and excellent communication skills. These two are the basic requirements of a recruiter.
A recruiter is an individual who helps companies and organizations fill job openings. Recruiters will work from resumes or actively seek out candidates for open positions. A recruiter's responsibilities include evaluating a candidate's work history, negotiating compensation, and putting applicants in suitable roles. The recruiting companies usually pay recruiters. Other than just finding candidates for work is what a recruiter does. They also assist people in preparing for interviews, writing resumes, covering letters, managing wage negotiations, advising clients on workplace problems, staying current on labor legislation, and sharing business and industry information.
They could work for a recruiting agency, an agency that is placed internally with a client, or a company specializing in corporate recruitment. They can operate on a commission basis or a retainer basis. They could be a headhunter or have people looking for positions come to them.
Recruiters can operate in a variety of settings, but their methods are fairly consistent across the board. A recruiter job is a good career in the USA. A recruiter can earn a good amount in the USA both as an internal recruiter and external recruiter. Recruiter job has a good scope in the USA. Overall it's a good choice to opt for.
Also read Human Resource Manager of the New Era
Recruiter Job Description: Salaries, Duties, and More