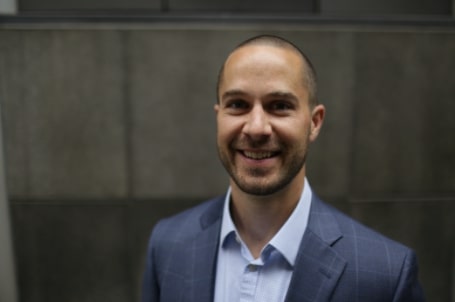 Bio:
Brent is a CFP® professional who has worked in financial services for over 15 years.  This includes time within the wealth management division of a large bank, the financial planning and investment management divisions of a local RIA (Registered Investment Advisor), and most recently in the capacity of a financial coach.  In the midst of this journey, he became a financial planner and a real estate investor.  This allows him to rather uniquely speak to the worlds of both financial planning and real estate investing.  In particular, where they overlap and where they differ.
Out of school
Coming out of college I really had zero clue what I wanted my long-term career to be.  All I knew is that I liked working with numbers.  So equipped with an economics degree I got my start in the accounting department of a major bank.  Luckily, getting my foot in the door at a larger institution turned out to be a great move.  A big bank will give you exposure to a wide array of departments and areas of service.  I worked my way into the investment management arm of the bank before moving on to a more regional financial planning firm.
Being true to myself
While working at the smaller financial planning firm I had the pleasure to connect with quite a few successful local business owners.  One such owner happened to be a real estate developer/investor.  I had always had an interest in this area so having him as a client presented the perfect opportunity to pick his brain and learn more about the space.  This led to my connecting with other local real estate investors and eventually owning rental properties.  Once I personally witnessed the impact real estate investing can have towards achieving financial independence, I felt conviction to start my own financial coaching practice where I could incorporate financial planning with real estate investing.
Bridging the gap
While working as an accountant, I had zero practical investing experience.  Once I knew I wanted to move to the investment management department of the bank, I built up my knowledge base to be able to have an intelligent conversation on the subject.  This was crucial to impressing during the interview process and landing the job.  When I wanted to move into a more comprehensive financial planning role, I began coursework to obtain my CERTIFIED FINANCIAL PLANNER™ designation.  Again, this was vital in landing the next job.  And when I decided to jump into real estate investing, I made every effort to become knowledgeable in the space.  This led to productive conversations with those in the real estate space and gave me the confidence to move forward.  Whatever a person is looking to do, they need to make sure to take the initiative to become better educated in that particular area.  It is very apparent when someone tries to wing it and aren't truly interested in a particular topic.  Preparation creates luck.
Staying tuned in
To help stay up to date with the latest in financial planning and real estate investing, I follow and learn from minds much smarter than me.  Some of my favorite financial writers are Ben Carlson, Jonathan Clements, and Morgan Housel.  Some of my favorite financial podcasts are BiggerPockets, Freakonomics, The Long View, and The Real Estate CPA.  A list of my favorite books would include
Building Wealth One House at a Time (John Schaub)
Rich Dad Poor Dad (Robert Kiyosaki),
The Behavior Gap (Carl Richards)
The Little Book of Common Sense Investing (John Bogle)
To Read more interviews like "How I became a financial planner and a real estate investor" Check out our Career Advice Section
How I Became a Financial Planner and a Real Estate Investor