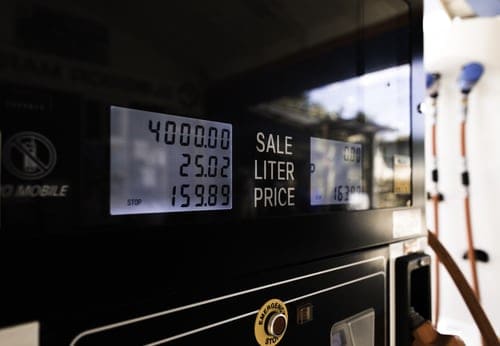 RaceTrac careers exist for those with a special interest in building a career in the petroleum industry. Are you interested in meeting new people while offering essential services in the petroleum sector? Then this article entails all you need to get started with your career. RaceTrac careers provide a lot of job opportunities with several employment options for job seekers. It exists to help the young community find their desired career while exploring their skills to fit into different positions. It also encourages a level of financial independence for employees who are privileged to work here. So let's get started. What are RaceTrac careers?
Racetrac Careers
Established in 1934, RaceTrac Careers came into existence through RaceTrac Petroleum. Known as one of the largest gasoline stores in Georgia, RaceTrac Petroleum is charged with the sole responsibility of managing the refueling of various stations and retail convenience stores within the Southern United States. 
Their mission to make lives simpler and easier for a vast majority has led to young career-driven individuals' mass employment. Working at RaceTrac Careers will mean that you will be involved in a lot of community service because almost every individual out there makes use of fuel or gas, and you will be required to serve at the pump or the food counter. If you decide to join RaceTrac Careers, you will also be privileged to enjoy certain employment benefits, which will be discussed later in this article. But, before that, how can you get on the RaceTrac careers boat? What are the available job opportunities?
What Job Opportunities Are Available At RaceTrac Careers?
 Race Careers offers a lot of job opportunities, that range from entry-level positions to management positions. Some of them include the following:
Store Associate
Cashier
Operations Supervisor
Store Manager
Co-Manager
Shift Manager
Customer Service Representative
These job opportunities have various requirements, duties and responsibilities which we will closely look at. What do you need to apply for these jobs?
What Are The Requirements To Get A Job At RaceTrac Careers? 
First, you must be 18 years and above. If not, your application will be rejected. Second, you must possess a minimum of a High School Diploma. Some positions might ask for other certificates and some years of experience. However, if you are above 18 years and possess a High School Diploma, RaceTrac careers could be the best place. At RaceTrac, they have some entry-level positions and managerial positions for you to start up your career effectively. Let's take a look at some of them:
What Entry-level Positions Are Available At RaceTrac Careers?
Store Associate/Cashier/Kitchen Service Worker: If you have seen any of these roles and you are considering applying, please note that you are the face of the organization because everyone who comes to purchase a thing interfaces with you, so you must be at your best always. You must possess the ability to communicate effectively in a friendly manner and put on a smile while rendering service to a guest. Another important thing to note is that you may be required to take on several other associates' roles to promote sales. So be open-minded because RaceTrac will allow you to learn on a broad scale. Some of your responsibilities include the following:



Establish good relationships with customers: You will need to greet guests politely while comfortably meeting their needs, provide prompt services to guests, and proffer solutions to customer complaints.


Promote Teamwork: Since working in this position will require that you take on other tasks, it also demands that you promote teamwork among team members. You are not to work alone, but you are expected to work together to don't burn out easily.


Maintain cleanliness within and around the store: As a store associate, you will need to get involved in the emptying of waste bins, cleaning restrooms, filling water and towels at the pump, sweeping the store, etc., other things that will contribute to cleanliness in the store.


Stock Shelves and ensure proper pricing: You will need to stay up-to-date with the prices of goods and services and ensure that shelves are always kept clean and properly stocked.


Financial management: As a Cashier, you will be required to fill up the cash register, balance cash, and inventory transactions, and give a change to customers, so you must pay attention to every single detail and be a person of integrity.


Coordinate the preparation of meals: You will need to prepare good food and make sure the environment is clean at all times.


Uphold company rules: All your duties should be performed within the confines of all RaceTrac rules and regulations.
Serving in any of these roles will require that you possess the ability to stand, bend, kneel and carry up to 50 pounds frequently. Does this already feel like too much work? Well, at RaceTrac, maximum productivity is required, but you will be privileged to work in a convenient and fun-filled work environment. However, if you feel you can't fit into any of those job positions, there are managerial positions available for you, but you must possess some level of experience in retail management. Let's look at what it involves;
Management: Positions available in this segment can include store manager, shift manager, co-manager, supervisor, etc. Functioning in any of these positions will require that you coordinate teams, prepare labor schedules, promote sales, and supervise store inventory. To fit into this position, you will need to possess a level of experience in a retail, highly transactional environment. Your responsibilities would include the following:



Oversight function: Working in any management position will require that you control operations and sales, supervising associates, and ensure that all safety-related regulations are properly adhered to. You will be held responsible for anything that goes wrong in your store location because you are the one coordinating their activities. You must also be a very attentive person to function in this role, so you will quickly spot deficiencies or weaknesses and address them.


Training and Motivating Team Members: Whether you are a shift manager, store manager, or co-manager, you will need to train team members as they come on board. You will also assign daily tasks to teams and motivate them to give their best to their tasks. Functioning in this capacity will require that you be an exemplary leader because you will have to lead others to follow.


Drive Profitability: You will need to maintain the highest level of service to guests during their visit, promote sales, and attend to customer queries where necessary. You will also ensure that your team members look their best at all times so that their performance will be on the increase.


Participate in store activities: As stated earlier, associates will be encouraged to see you get involved in the work as you oversee them. You will need to get involved in stocking shelves, filling in the cash register, and cleaning the store. 


Attend to Customers: There will be times when a customer will demand to see the manager for a query or questioning. Whatever the case may be, you are expected to greet and interact with customers in a genuinely friendly manner. This would make the guest trust the company and you as an individual. Remember, everyone wants and loves to be treated right.


Build Relationships: As a leader charged with supervisory roles, you will need to relate with everyone that works in the store, so you must learn to build good relationships with them. No team member will be comfortable working in a hostile environment. So endeavor to cultivate positive and professional relationships with team members, communicate respectively, and avoid work politics. 
Also, you will need to possess the ability to lift to 50 pounds, bend, frequently stand because you are going to be getting involved in several tasks literally. Don't be scared. Prioritize the development of your team members, and you will perform excellently well. Having properly understood that, I know you are trying to imagine how much you will be paid for all these responsibilities. Well, that leads us to the next topic of discussion.
How Much Does RaceTrac Pay Its Employees?
At RaceTrac, you can earn between $9:00-$15:00 per hour, either as a store associate, clerk, cashier, shift manager, or co-manager. If you get employed at RaceTrac, you will receive a paycheck at the end of every week because they pay every week. This will require that you get a platform where you can save your money so that you will have something big to boast at the end of the month or year. Let's take a look at what some job positions earn per hour at RaceTrac:
Store Associate: If you are privileged to work as a store associate, you can earn an average of $10 per hour. So you will need to calculate the hours in a shift to know how much you will be expecting at the end of the month. RaceTrac operates on a 24hours basis but runs shifts to make it easier for employees. Please note that as a Cashier, clerk, kitchen worker, or gas attendant, your salary per hour may also fall within this range.


Management: As a store or co-manager, shift, or retail manager, you can earn an average of $11:00-$17:00 per hour. Please know that as a manager you will be in charge of closing and opening the store while working on a full-time basis. 
Also, there are other benefits you could enjoy while working at RaceTrac. 
What Benefits Would I Enjoy If I Choose To Build A Career At RaceTrac?
RaceTrac would give you an express opportunity to get involved in community service, a convenient and fun-filled work environment, retirement benefits, access to free training programs, scholarship funds, internship programs for young minds, advancement opportunities for entry-level staff, and a platform for education and self-development. What an opportunity?? What are you still waiting for? Hold my hands, let me quickly show you how to apply for a job opportunity at RaceTrac.
How Do I Apply For A Job At RaceTrac?
At RaceTrac, it is required that you submit an online application for those interested in any job position. After forwarding the application, you will be called after some days if your application meets their criteria. Follow the process below to get started:
Visit the official website: Click on this link at www.racetrac.com to access the online form available on the company page. Select the type of position you're interested in applying for, and click the "Explore Opportunities" button.


Open an account: You will be required to create an account using your email address and a password before proceeding with your online application. After creating an account, Search for open positions in your area, a list will be presented to you. After clicking on the job you are interested in, read through the job description details and pre-application disclosure carefully.


Upload a resume: Having gone through those details, you will be required to upload a resume. It is necessary to have a well-structured resume that highlights your experience in a gas station, that's if you have one. In the absence of any experience, endeavor to showcase your ability to work flexible shifts.


Fill in the form: After uploading the resume, you will be asked to fill in your personal information and other details. Ensure that you preview after filling your details in. Once you are done with filling the form correctly, click on the submit button.
After your online application, you should start getting ready for an interview, because you will be called in for one.
What Does The Interview Process At RaceTrac Entail?
At RaceTrac, hiring managers often ask direct questions to see if you will handle the task attached to the job position you are applying for. So it is necessary to prove to them that you can adapt to hectic and high-traffic business conditions. You will also need to stay friendly and wear a smile because that will increase your chances of being hired. Some of the interview questions include the following:
What motivates you for work? Store managers want to know your driving force for work. This will enable them to know if you would properly fit into the position you are applying for.
How would you grow sales at your location? The reason for employment is to promote sales, so you should have an accurate answer for them. Let them know the benefits you will be bringing to the organization.
How would you manage a difficult situation? Working in a high-traffic business environment might sometimes present you with difficult situations, so managers would love to see that you have what it takes to manage such situations and give your best, especially if you are applying for a managerial position.
Listen attentively to interview questions and ensure that you respond appropriately with confidence because, at RaceTrac, there's no room for laziness and timidity. If your interview process impresses the store manager, you will be hired.
Frequently Asked Questions
How many hours do employees work per day? 
Store associates usually work 8hours per day, while those in the management work 9- 10 hours in a day.
Does RaceTrac make use of dress codes, if yes, what is it like? 
Yes, they use a very easy-to-maintain dress code, which involves a blue RaceTrac logo shirt on khaki or pants, with any sneakers or shoes. It must not be open toes.
What advice would you give to someone applying for a job at RaceTrac?
Well it's simple, be honest and sincere, put on a smile, be punctual and be ready to work really hard.
No, they don't.
RaceTrac could be the best place for your career. Please get started by visiting their official website www.racetraccareers.com for available job opportunities. Remember that time waits for no man. Please feel free to drop your comments in the box below!! We would love to hear from you!!
Also read Planet Fitness Careers: Salary, Age, & Interview Questions
Racetrac Careers – Job Application, Salary, Age & Interview Questions