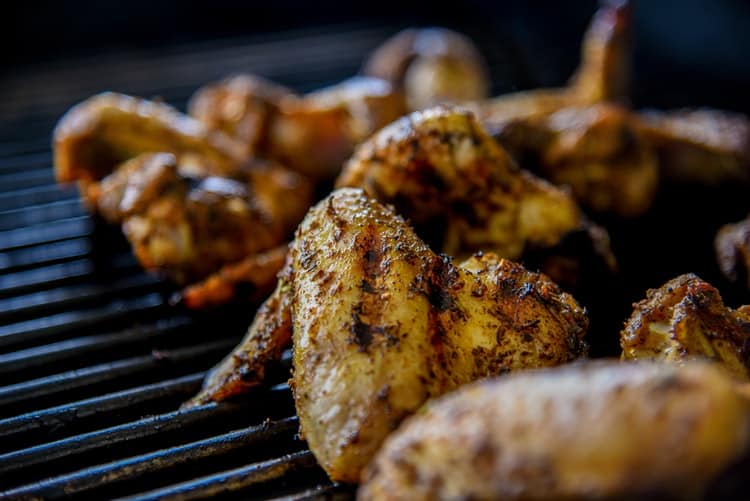 Wingstop is a popular American chain restaurant that is known for its bird-like themes and chicken wings. The restaurant is headquartered in Addison, Texas. Like any other chain restaurant, Wingstop provides various positions for entry-level jobs and corporate jobs. Wingstop typically offers positions to be a team member, shift leader, assistant general manager, general manager, and district manager for a career in the restaurant. In contrast, the management's corporate side is open for individuals looking to be a part of their finance and accounting team, digital & IT, legal, marketing, operations, HR, and the international team. So, how do you apply for a position at Wingstop and how to start your Career at Wingstop?
The company website has a "Quick Apply" button for job seekers, where they will be redirected to the job listing page. You simply need to select the position you want to apply and Wingstop will guide you in starting the application process. However, to increase your chances of getting accepted, you need to prepare for more than just the application steps. Information about the hiring process, salary, and interview tips will help manage expectations and prepare necessary answers and/or documents for the interview. Continue reading to learn more!
Job Opportunities | Career at Wingstop
As a multi-national chain restaurant, Wingstop is always looking for individuals to fill in entry-level jobs in the corporate-owned restaurant and at Wingstop's independently owned franchises. Prospective applicants can head over to the company website (https://www.wingstop.com/careers) to check out and select the position. It's important to note that for available job openings at restaurant franchises, applicants can't view the job listings. Instead, they are asked to fill in a short questionnaire about personal information, the Wingstop location you're interested in applying to, and why you want to work at that particular Wingstop franchise location.
Other notable application information is of the following:
Minimum Age Requirement: The minimum age for applicants is 16 years old.
Hours of Operation: The restaurant chain is open every day from 11 AM – 12 AM
Working Hours: At Wingstop, employees have a flexible working schedule, where they can choose the type of work (full-time/part-time and day shift/night shift)
Why Should You Work at Wingstop?
Wingstop provides different sets of benefits for employees based on their position, location, and qualifications. However, here are some of the benefits offered by the company:
Team Members: All team members are eligible to receive bi-weekly pay (including paid training), paid time off, insurances (mental, dental, and vision), education assistance that's renewable each year, and equal employment opportunities to advance their career.


Managers: While there are some similarities in the set of benefits received (such as the physical health insurance) and career advancement opportunities, managers are eligible to receive an increased PTO with tenure and a 401K retirement plan and team member stock purchase program.
Salary & Profession Outlook
Another important aspect of job hunting is to make sure that the salary outlook and the work responsibilities are compatible with your needs and skills. Here is a job duties breakdown of the positions offered at corporate-owned restaurants and their respective salaries:
Team Members: Team members are fundamental in Wingstop's business operation, and they make sure that the restaurants keep on running smoothly. The position itself is separated into two categories; Guest Service and Flavor Expert. In a way, team members who are Guest Services face Wingstop and are the ones interacting with customers the most. While individuals who are Flavor Expert team members' responsible for updating the chicken wings' flavors to keep the customer interested. That's why this position is great for those with friendly and creative dispositions. The average salary per hour for this position is $10,70/hour.


Shift Leader: This position is responsible for managing daily activities, such as training and directing team members, whilst also aiding General Managers and Assistant Manager in completing target sales for the restaurant. Essentially, individuals who are natural leaders and have a strong management-oriented mindset would be great candidates. Their average pay is $12 per hour.


Assistant General Manager: Individuals aiming to fill in General Managers' positions need to familiarize themselves with the work responsibilities and environments. One of the possible ways is to apply for this position. Like its title, Assistant General Managers assist the General Managers in reaching successful results for the restaurant, whether in terms of sales, profit growth, and human capital development. They are usually paid $14 per hour.


General Managers: For candidates with strong leadership skills and strategic and success-oriented positions, this position is perfect for you. General Managers' main responsibility is to maintain that the restaurant is operated smoothly and achieve positive results in people growth, profit growth, and budget management. This position plays a vital role in ensuring that all team members work together like a well-oiled machine and adapt to the Wingstop culture and mission. Overall, this type of work is paid around $18 per hour.


District Manager: Individuals looking to apply for this position must be equipped with leadership and the capacity to multitask and manage several projects (restaurants). District Managers are crucial in ensuring that the company's short and long-term objectives are met and training leadership in general managers. They're also responsible for maintaining the quality of customer service, food, sanitation, and safety. For their contribution, District Managers are paid $63,723 per year.
What is the Application Process at Wingstop Like?
Due to the current global situation, only the online application process will be reviewed. You can start by selecting your preferred position at Wingstop's website (https://www.wingstop.com/careers). Click "Apply," and you'll be redirected to the official employment page to start the application process. However, you need first to create an account to apply or sign in through social media accounts like Google, Facebook, and LinkedIn.
Like any other application form, prospective applicants must fill in the personal data that include this information:
        Full name
        Address (State, City, and Zip)
        Phone Number
        Email address
        Your preferred starting date
        Social Security Number
        Available schedule
        Are you under 18 years old?
        Have you ever worked for this company?
        Are you a citizen of the U.S.?
        Type on employment desired
        Do you have any history of illegal activities?
        How were you referred to us?
        Education history details
        References
        Specialized skills/qualifications
        Previous employment history
After finalizing your online application and submitting it, your application will be reviewed by the hiring manager. If you are selected to continue, you'll receive a callback to do an interview. Overall, the hiring process at Wingstop usually only takes a couple of days to complete. However, some applications may not be reviewed as fast due to multiple applicants being submitted for a position. If you didn't hear back from Wingstop by chance, it's always a good idea to reach out to the restaurant and do a quick follow-up. This has the added benefit of raising your image as someone interested and highly motivated in gaining employment.
Interview Questions & Tips
The next step of a hiring process is probably one of the most nerve-wracking ones but crucial to the overall process, which is the interview. Here are some of the questions you can expect from recruiters at Wingstop:
While this is a common question, it's very significant in creating a positive first impression for the interviewers. Answer this question by emphasizing your qualifications and skills that will be beneficial to the company. A good example of this is to describe your hobbies, education, and previous employment and what skills you've managed to cultivate. 
Emphasize technical skills that you possess and soft skills that will help you do your job well. Follow these statements with your past experiences that show proof of performance and credibility. Another thing to remember is that Wingstop is looking for individuals who show a specific type of potential and work ethics: excellent communication skills and deep commitment to complete their duties, performing food health and sanitation, and showing a friendly, civil, and patient personality. Select your qualities that reflect these characteristics to increase your opportunities to be accepted.
What are your weaknesses?
When answering common questions such as this one, avoid using cliché answers that use false flaws (or strengths) like perfectionism or "I'm hardworking." It'll only make you seem fake, and try too hard to put on a good face to the recruiters. Instead, choose concrete and technical skills required (but not a dealbreaker) for the position. Giving this type of answer can also explain how you're in the process of developing said skills. This will show that despite your weaknesses, you are resilient and progress-oriented.
What new things can you bring to Wingstop?
The key to answering this question is by highlighting the required skills and describing how they may benefit the job. Try using the STAR method. Also, share with the recruiters how you will use the skills to adapt to the working environment and contribute to the company's overall growth. It's imperative to share your creative ideas both in the context of flavor creation and how to maintain the best customer service. 
Why do you want to work at Wingstop?
Share with recruiters the relevant values and how you relate to Wingstop's mission in creating the best flavors and the highest quality of food. Describe how you value sanitation and the correct and ethical way of food handling procedures to show the recruiters that you have done research about Wingstop and that you're interested in joining a company with the same values. Another way to answer this question is to link your motivations to the company's social responsibility and how you may contribute to their programs.
Tell us about your achievements.
The reason recruiters ask this question is to determine the way you define and see success, whether it's driven by team effort or it's achieved due to one's strengths and skills. The former answer and perspective show the recruiters that not only are you motivated towards success, but you're also a fair team player. In contrast, the latter answer reflects the more individualistic characteristics and may not appeal the same way as the former answer. This is because you'll be seen as someone who takes credit for team projects. Instead, try to emphasize your contributions to the team and how it leads to its success. 
Other Interview Tips
You must take care to present yourself in a professional and friendly manner. The best way to achieve this is by wearing business casual attire. 


Treat the interview session as if it is your first day of employment. This means that you shouldn't arrive late as first impressions are crucial in determining a candidate's eligibility, work ethics, and seriousness in accepting the potential job offer. 


Wingstop is looking for personable and creative individuals that can deliver the best quality of service and food. The Interview session is the perfect opportunity to showcase you're perfect for a position at Wingstop. That's why try to relax during the interview and let your personality shine through. 
Helpful Research for Your Interview at Wingstop
When applying to a company, it's important to research more about its development, values, and company culture to educate yourself more about its working environment. Here are some of the information that could be useful for your interview at Wingstop:
Wingstop is a company that fulfills its social responsibility by giving back to communities and ensuring the sustainability of the environment. They do this through raising fundraisers, mentorship, and increasing sustainability initiatives. 


They currently have over 1,000 restaurants and franchises in several other countries: the UK, Indonesia, Malaysia, Mexico, Saudi Arabia, Panama, Singapore, United Arab Emirates, Colombia, and Australia.


As a company, Wingstop is an equal opportunity employer, which means that every employee has the chance to improve their career and that most will start with entry-level jobs.
Also read Dunkin Donuts Careers: A Complete Guide
Start Your Career at Wingstop: Application Process & Interview Tips