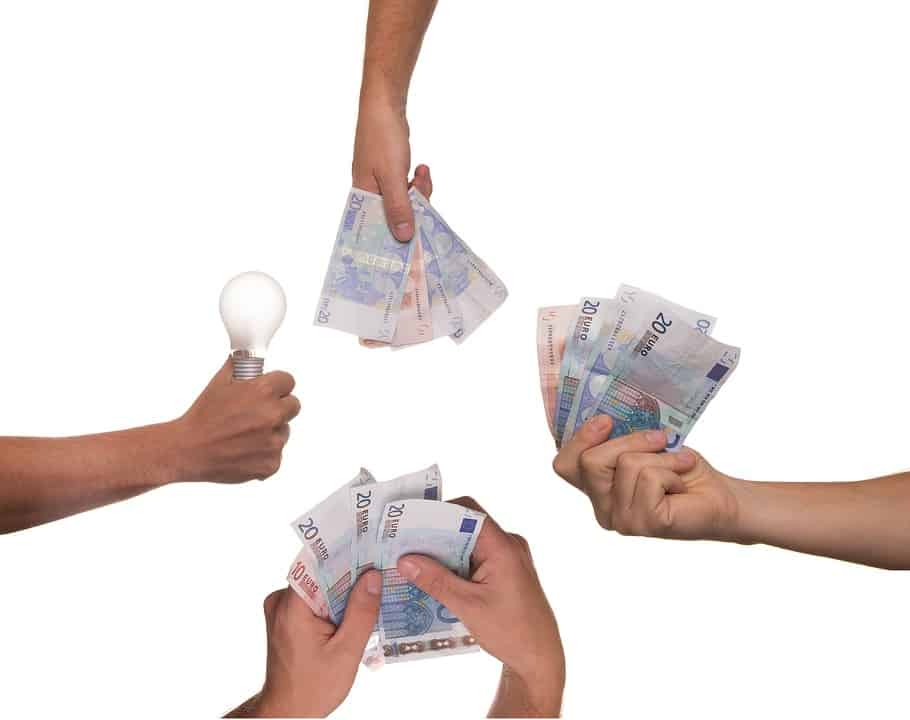 If you are considering becoming a nonprofit development director, knowing what this job involves, the responsibilities, and the required qualifications and skills can help you decide. A nonprofit development director is an individual with strong interpersonal and organizational skills who is mainly responsible for raising funds for a nonprofit institution. The duties include supervising the fundraising process, communicating with donors, and establishing strong relationships with them. Read on to find out about Development Director Job Description.     
Non-Profit Development Director Job Description
A non-profit development director develops and implements fundraising plans to help the organization receive the necessary financial support most efficiently. These strategic plans detail how the organization asks for donations and how to attract new donors effectively. The plans also include funding sources like grants, gifts in kind, and fundraising events. After preparing the fundraising plans, the director of development shares them with the senior management team and board of directors. Then they will provide supervision and leadership. The development director also has to collaborate with the development team to execute the plans successfully.   
The development directors are responsible for asking for donations from sponsors, building lasting relationships with donors, managing nonprofit fundraising events and campaigns, and assembling a development team for the organization. They also have to set annual budgets that indicate the amount of cash needed for the organization's yearly fundraising programs. Branding strategies are essential to successful fundraising efforts. So the development directors are responsible for designing these strategies to reach the target audience. Furthermore, this position is involved in the organization's public relations strategies.   
Non-Profit Development Director Duties
Now that you know who a development director is, let's take a look at the list of the responsibilities and duties of this position:   
Define fundraising goals for the organization and try to achieve them.
Obtain financial support and sponsorship for the organization.
Prepare strategies for fundraising and then implement and evaluate them.
Develop and organize each aspect of the organization's fundraising programs.
Make sure to meet the annual fundraising goals. 
Try to get donations from individuals and organizations.
Managing the annual budget of the organization.
Prepare and execute fundraising plans that include major gifts programs, annual fund strategies, planned giving, and fundraising events and campaigns. 
Maintain ongoing relationships with all of the donors and look for new donors and sponsors. 
Implement strategies to form strong relationships with donors and keep them informed on how their financial contribution is being utilized.     
Effectively motivate donors to provide financial support.  
Create a donor stewardship plan. 
Create reports to analyze and measure the progress towards the fundraising goals and the fundraising campaigns' effectiveness.
Lead the development team and collaborate with the members to develop strategies for increasing brand awareness and funding.
Collaborate with the board of directors on organizing and planning special events and receiving donations.  
Work with the marketing team to create promotional material for the fundraising events and campaigns. 
Be an active participant in all the fundraising programs.
Help the public relations team in creating marketing collateral, advertising campaigns, and social media campaigns. 
Take advantage of community relations, speaking engagements, fundraising events, and communication tools like newsletters and social media platforms to reach donors and sponsors.
Manage corporate gifts.
Manage annual fund campaigns.
Look for donation programs and opportunities. 
Secure grants for the organization
Plan and write grant proposals.
Recruit and train qualified employees for the fundraising, public relations, and development team.  
Stay up to date on fundraising trends.
How much do nonprofit development directors make?
According to Salary, the average director of development salary in the United States is $109,538 as of January 29, 2021. The salary range for this position is $87,846 and $142,497. Many important factors can significantly affect the salary. These factors include:
Education
Certifications
Additional skills
Years of experience in the industry 
According to PayScale, the average salary for a nonprofit development director in the United States is $65,638 per year based on 3,167 salary profiles as of February 2, 2021. Depending on the years of experience, the salary may be higher or lower. An entry-level development director with less than 1-year experience can earn an average total compensation of $48,826 per year. On the other hand, an experienced nonprofit director of development with 10-19 years of experience can earn an average total compensation of $74,534 per year. 
There are different skills that can affect the salary. Here are the most popular skills that can increase the salary of a director of development:
Salesforce
Oral/verbal communication
Team management
Training program development
Leadership
Team leadership
Strategy development
Major gifts fundraising 
Strategic project management
Training
The nonprofit development directors in these three cities earn higher salaries than the national average:
San Francisco, California
Washington, District of Columbia
New York, New York
How do you become a nonprofit development director?
A nonprofit development director position requires a bachelor's degree in business administration, marketing, communications, nonprofit leadership, nonprofit management, or any other related field. Also, having business fundraising experience is crucial, along with experience in public relations, prospecting, business development, and negotiation. Key qualifications include persuasive writing, strong verbal communication, and execute-level interaction skills. Below you can see a more detailed list of the skills and qualifications of a nonprofit director of development:
Having experience in writing grant proposals
Strong communication skills, including written, interpersonal, and verbal
Excellent presentation skills
Having knowledge and experience in fundraising theories, principles, and procedures
Possess the skills to motivate the development team and board of directors
Excellent computer skills and Microsoft Office suite proficiency
Proficient with social media platforms
Having experience in measuring campaigns and event success to determine marketing effectiveness
Management experience
Having experience in managing and tracking the funds received from donors and analyzing the collected data
Applied knowledge in basic principles of fund development
Having the ability to plan and execute fundraising events
Excellent writing, editing, and proofreading skills
Having experience in online fundraising and email marketing
Having experience in sales or business development
Strong organizational and marketing skills 
If you have any questions or comments, let us know in the comments section below.        
Also read Activities Coordinator Job Description, Salary & Duties
Non-Profit Development Director Job Description, Duties, Salary