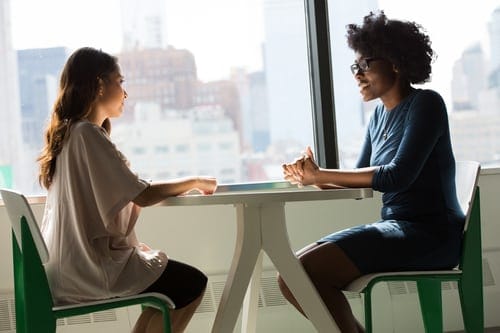 You want to ace your next interview for a legal secretary position. You want to provide intelligent and correct answers to the questions posed by your interviewers and leave them no choice but to recruit you amidst numerous candidates. Your dreams are valid. You require adequate preparation by going above and beyond to master the sample Legal Secretary Interview Questions and answers provided in this article. 
Legal Secretary is a professional who provides administrative and secretarial support in a law firm. This role requires an individual who is dedicated, responsible, efficient, and meticulous.  As much as this role is demanding, it's a gratifying role as long as you remain focused and dedicated. You can rest assured that you've made a good choice. In a law office, a legal secretary's distinct purpose is to ease the attorneys' burden by providing clerical and administrative support such as case filing, legal research and documentation, preparation of court documents, maintaining attorney calendars, and typing court minutes. To be employed as a legal secretary, you must show your prospective employers that you possess the skills and expertise relevant to the role.
A law degree is not a prerequisite to a legal secretary position, but basic legal knowledge is essential. It would be best if you were well versed in general legal terminologies and procedural nuances. Asides from that,  you must be familiar with terms specific to the law firm's practice area. You must show your prospective employers that you understand the practice of the area of the firm. This will give you an edge over other candidates. If you do not have a solid legal background or legal working experience, you should research and know basic legal terminologies and intricacies of the law firm's practice area before your interview. Now that we are clear about the roles and skills required of a legal secretary let's delve into the possible Legal Secretary Interview Questions and the best approach to answering them.
Legal Secretary Interview Questions
Below given are the possible Legal Secretary Interview Questions to prepare for.
What Will You Add To The Firm?
It would be best to tailor your answer to the firm's needs based on its specialized area of law. You should display your knowledge of the company's practice area and how your expertise can augment the firm's practice. This shows that you are the best fit for the job.
"I understand that your firm specializes in family law. I took courses in family law during college, which gave me a deep insight into this area of law. Asides from that, I am emotionally intelligent, and I understand the sensitivity of working on a family case, especially those peculiar to women and children.  I understand the importance of confidentiality when handling a case. You can rest assured that all client information and other relevant documents are in safe hands."
You should also highlight your technical and soft skills. You should point out how these skills augment their practice 
How Well Can You Effectively Manage Multiple Tasks At A Time? 
Trust me. Legal practice is hectic. Just like attorneys, legal secretaries are always on their toes. Multitasking is second nature to any successful legal secretary. This question requires you to display your ability to work on different tasks and effectively manage your time without sacrificing the quality of your work. Your response should show how well you can prioritize –  your ability to discern urgent tasks and rank them in order of importance and automate the lesser ones. 
In your answer, display the importance of multitasking to your role's success and how you have been able to handle that in the past. Even if you do not have experience related to the legal field, you must have been faced with multiple tasks in other previous roles and your personal life. 
This is a clever answer to such a question. 
"I understand the intricacies of legal practice and the need for a legal secretary who can multitask in a law firm.  One of my core strengths is attending to multiple tasks without sacrificing the quality of my results.  In my previous role,  I handled multiple tasks through prioritization and automation. With the aid of technology, I automate lesser tasks while focusing on one important task at a time. This has contributed to my effective time management and achievement of excellent outcomes."
This presents you as a tech-savvy legal secretary who prioritizes excellent outcomes. It shows your prospective employer that you can handle multiple assignments at a time without sacrificing accuracy. You nailed it! It shows your personality, your emotional intelligence, and your diplomatic nature.
Can You Work Overtime? 
Typically the role of a legal secretary is demanding. You may be required to work overtime when necessary. Employers ask this question to know if you will be available when your duty demands working overtime or during weekends. If your personal life accommodates working overtime, you can answer affirmatively, adding that you understand that the need might sometimes arise. To sound genuine, you can give reasons why you wouldn't mind doing so. You may point to your accommodating personal life.
However, if your personal life can not accommodate working overtime, you should be open about it, but politely. To show dedication to your work, you can suggest taking your work home or give reassurance that you will always strive to complete your task before the end of the day. Ultimately try to show the prospective employer you care about your job and are willing to make sacrifices. 
Describe A Though Case In Which You Participated.
This may seem difficult if you have no experience working in a law firm either as a legal secretary or during an internship. However, this shouldn't be a clog in the will of your success. There is another way around it. You must have read about a legal case or either in a textbook or newspaper. Yes! It's an experience. It all depends on your presentation manner and how you relate it to your knowledge of the law. 
If you are quoting a case from a  book, give a detailed description of the case and the points of law you understood from it, what you learned from the case and how those insights shaped your legal knowledge and experience. This exhibits you as an intelligent individual, a fast learner who pays attention to details. The secrete is to give an intelligent answer even if it's indirect. 
If you have prior legal working experience, you should discuss the cases your firm won and your role in the case's success. Asides from this, you should point out the lesson you learned from the case and how that has affected your work ethics. On the flip side, you should also describe legal defeats. A case your firm lost, what were the perceived mistakes, and what you believe could have been done better. This discussion will show you off as someone who knows his or her onions. It exhibits your experience and sound legal knowledge. 
How Would You Handle A Displeased Client?
The legal battle is a two-way situation. There is always a winner and a loser. A law firm is bound to be on the losing side at a point in time. This may infuriate clients and propel their anger. Such a situation may degenerate into a face-off, unpleasant phone call or mail from such a client or family member. As a legal secretary, you are in charge of the firm's correspondence. It would be best if you were diplomatic to the core. Your emotional intelligence must be utilized in such a situation. 
There are two methods of asking this question. It is either asked directly, as displayed in the above subheading, or you may be given a scenario and be asked to explain how you would handle such a situation. If you are given a scenario, you should pay attention to details and provide practical answers. Ensure you emphasize professionalism, diplomacy, and emotional intelligence. If the question is direct, you may consider the answer below.
"In every business setting, in as much as we try to please all our clients, some of them are bound to be displeased regardless of our effort. In case of a displeased clients,  I will ensure l give such clients the chance to lodge their complaints without cutting them short. I will emphasize with them, reassure them regardless of their disposition, and refer their complaint to the appropriate attorney."
What Are The Qualities Of A Successful Legal  Secretary? 
Asides from skills, some traits distinguish the ordinary and extraordinary staff in an organization. As a legal Secretary, your success is premised upon some qualities peculiar to your role in a law firm. As an experienced legal secretary, you should understand the traits that distinguish a legal secretary. You should highlight them and describe how you were able to exhibit such qualities in your previous position. 
On the flip side, if you are inexperienced, you should be able to point to these qualities based on your research and understanding of a legal secretary's roles. Since you do not possess the legal working experience, you should try to convince your prospective employer that you possess these qualities.  Let's briefly look into some of the qualities of successful legal secretaries.
Effective Communication: Legal secretary handles major correspondence between attorneys and clients. Knowing how to listen and talk to people is one of the greatest qualities of a legal secretary. Regardless of whether they are conversing with a client or attorney, excellent legal secretaries express thoughts clearly, precisely, and professionally. Effective communication is not restricted to face-to-face conversation. Sound legal secretaries also possess excellent phone communication skills and email correspondence.


Reliability: Attorneys rely on the legal secretary to deliver accurate work within a specified time. Attorneys value a secretary who is efficient and dedicated. Successful legal secretaries are meticulous and efficient individuals.  Such secretaries can be relied upon to get the job done with accuracy, regardless of the situation. 


Confidentiality: This is an important legal ethic.  Legal secretaries handle sensitive personal and business information relating to attorneys and their clients.   A high level of discretion distinguishes excellent legal secretaries. They do not disclose any information without permission. Successful legal secretaries can be trusted with sensitive information without fear of it being disclosed either inadvertently or intentionally. An individual who is careless with clients' data and official secrete is not a good fit for a legal secretary's position. 


Impeccable Research and Writing Skill: Legal practice is hinged upon sound research. Legal secretaries are saddled with the responsibility of research in a law firm. Great research skill is an important attribute of a legal secretary.   A legal secretary should locate relevant case laws and documents in a physical or e-library,  gather client information, research the competitive market, and track down witnesses. Writing is a huge part of the legal secretary's role.  Legal secretaries who have impeccable writing skills are indispensable in a law firm.  Attorneys need secretaries who can draft routine correspondences and file memos accurately. Legal secretaries are also needed for proofreading legal documents such as pleadings, briefs, discovery, and transactions. 


Initiative: Successful legal secretaries are self-starters. They are proactive and purpose-driven. They have a good sense of judgment and apply discretion without going against work ethics. They take steps to satisfy the need of clients and employers without being told what to do. They understand when something could be done more efficiently and convince their superiors to adopt their good idea.


Efficiency: Time is gold in any legal setting. As such, efficiency is an invaluable quality of a  successful legal secretary. Secretaries who perform their jobs quickly,  efficiently, and accurately contribute to a law firm's success. This makes them indispensable.
As a legal secretary, you are indispensable in a legal setting. The firm needs you as much as you need them. Make adequate preparation for your interview with the above Legal Secretary Interview Questions. Pay attention to your appearance- ensure you look the part. Do not panic. Confidently work in there and show them your worth!
Also read Executive Assistant Interview Questions (+ Sample Answers)
Legal Secretary Interview Questions [With Sample Answers]