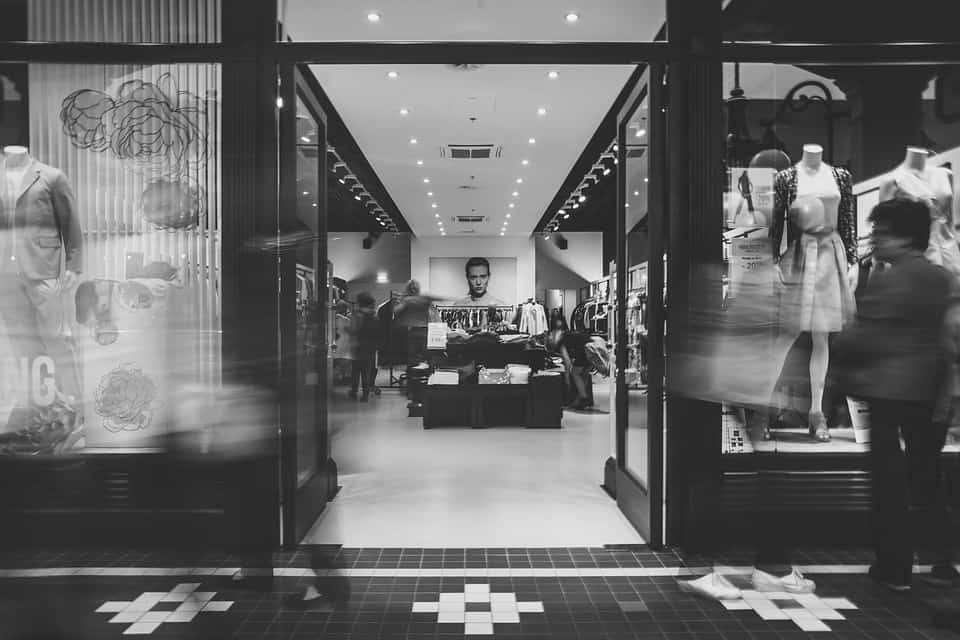 One of the top retailers in fashion, Old Navy provides clothes and accessories for all categories of people, men, women, children (young, teens, and adults), with more than 1000 stores worldwide employing 1000's candidates each year. 16 years is the minimum age requirement for an employee to be hired at Old Navy. None below that can be considered to pass the application process itself. We will discuss Old Navy Hiring Age here.
What is the company hiring process? | Old Navy Hiring Age
Online applications must be availed by visiting the company job search page. Followed by this, you need to update your location in the section mentioned to get access to your nearest store and then look for the position you want to apply for. 


You shall have to create an account at the company website and then adhere to the consent of a background check if you want your application to be considered for further steps. 


You shall also be directed to upload your resume and give an assessment before submitting your application.


There shall be no need for you to contact the store directly as you can always see the updates on your application by logging in to your created account (the same as the time of your application submission).


After successfully viewing your application, you shall be contacted for a group interview first and then be considered for a second interview which shall be done on a one-to-one basis.


Selected candidates shall be eligible for paid orientation and training.


No drug test is required to be done.


Background checks are definitely there on the to-do list before hiring an employee.


The entire process should not cost more than two weeks.
What are the various positions in the store along with their pay and responsibilities?
There are many positions available in the stores, for both full-time and part-time employees. A few of them are discussed below with their rates and responsibilities. 

Assistant store manager makes an average of $39,000 to $58,000 in a year. The responsibility of carrying out the store manager's words in action is one prime duty of the assistant store manager. Besides this, they are also responsible for leading the employees in their sphere of work and clarifying their doubts regarding work, pay, holiday, or benefits. 


The store manager makes an average of $45,000 to $87,000 in a year. He or she is solely responsible for hiring the best team of members in the store. Training and explaining to them about the company rules and policies is another duty. With this, the management of all discrepancies and complaints against the store for services, prices, or any such thing for the matter falls on the store manager's shoulder.


Pricing specialist makes $9 to $13 per hour and has to make sure all the products in the store are well listed, clear in appearance, and ensure accurate pricing of all items with mention of discounts if any.


The stock specialist makes $9 to $12 per hour and has to keep all the shelves neat and clean while ensuring all products are well arranged and named for customers' self-sufficiency. 


Customer Service Assitant makes $8 to $11 per hour, and their prime responsibility is maintaining a good relationship with a customer and catering to their needs happily. They can also be assigned to maintain cleanliness in the store and arrange items on the shelves while guiding and introducing new brands to the customers and convincing them to try and share their feedback on their purchased item. 

All the payments are made biweekly.
What are the operational hours of the store?
Monday to Saturday, the store's operational hours are from 10 am to 9 pm, while Sundays give early time off by making the hours of the store to be from 10 am to 6 pm. Full-time employees are expected to work for about 35-40 hours a week, while shifts could be somewhat around 4.5 hours a shift on an average, but this may vary as per your availability and contract with the manager.
What do the employees wear?
There is no fixed uniform for the employees, so one can easily dress in casuals with good fashion sense but not wear tank tops, ripped jeans, or skirts shorter than six inches.
Perks and Benefits of a Working Employee at Old Navy are:
Employ Discount (In-Store)
Paid Holidays
Paid Leaves
Health Insurance
Life Insurance
Also read Wendy's Hiring Age: What Age Does Wendy's Hire?
Old Navy Hiring Age – Application, Jobs & Careers