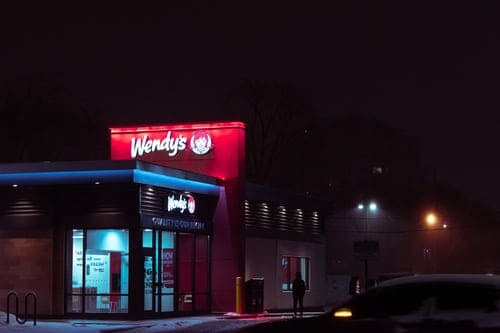 Wendy's is an American chain of fast-food restaurants well known for their hamburgers, sea salt fries, and soft-serve ice cream (frosty). The company and its franchisees employ more than 14,000 people worldwide and have more than 6,000 stores at different locations. This article will give you a brief about Wendy's Hiring Age, Application Process, Dress Code, Hours, etc.
Wendy's Hiring Age – Age Requirement:
The minimum hiring age to work at Wendy's is 16 years.
Dress Code At Wendy's:
The company provides you with a shirt with the company logo on it, apron, hat, nametag, visor, and masks, while you must pay for the shoes and the pants. The clothes must be neat and clean, well-ironed, and a good fit without any wear and tear. Tattoos are acceptable, but fake nails are not, yet this may or may not be the scenario for all store locations.
Wendy's Hiring Process
The hiring process may differ in the case of different areas and situations. Sometimes they might hire an applicant on the spot while receiving the application, review it, and interview simultaneously. In contrast, other times, it could get delayed and take about 2-3 interviews before the final hiring. The process shall not cost you spending more than a week and can be completed in a few days or instantly as well.
Once you have submitted your application and it has been reviewed to the applicant's favor, you shall be called for a screening call post to have an assessment to prove your worth in the work field. If you pass the assessment, you are eligible to meet the hiring manager in person for a face-to-face interview and then be considered for a background check and reference check, if any, before the company store officially hires you at your nearest locations. Orientation and training are the last two steps, which are paid one. 1-2 days of online orientation might be carried out while you may be physically shown the different areas of your work environment. There is no mention of drug tests being performed on a hiring employee.
Wendy's Salary :
The cashier makes $9 ranging from $7 to $15
The restaurant manager makes $12 ranging from $9 to $15
Crew leader makes $9 ranging from $7 to $12
Grill cook makes $9 ranging from $7 to $11
Payments are made every week on a Tuesday. Employees working for more than 40 hours a week are eligible for overtime payments. And any employee working on holidays like Thanksgiving, New Year's Day, and Christmas receive one and a half times his or her usual pay rate per hour.
Hours and Shifts:
Employees usually work for 8 hours a day while part-time employees can be scheduled to work for around 24 hours a week.
Perks and Benefits:
The manager can decide to give you free food by seeing your focus and dedication on your work sphere lest an employee is always allowed to avail their food at half the price as mentioned in the menu. Free drinks are provided with paid sick leaves and vacations. They may also consider providing for the tuition fees of students who work at their stores. 30 minutes of break is allotted to an employee after working for a 3-hour shift.
Also read What Age does Walmart Hire?
Wendy's Hiring Age: What Age Does Wendy's Hire?