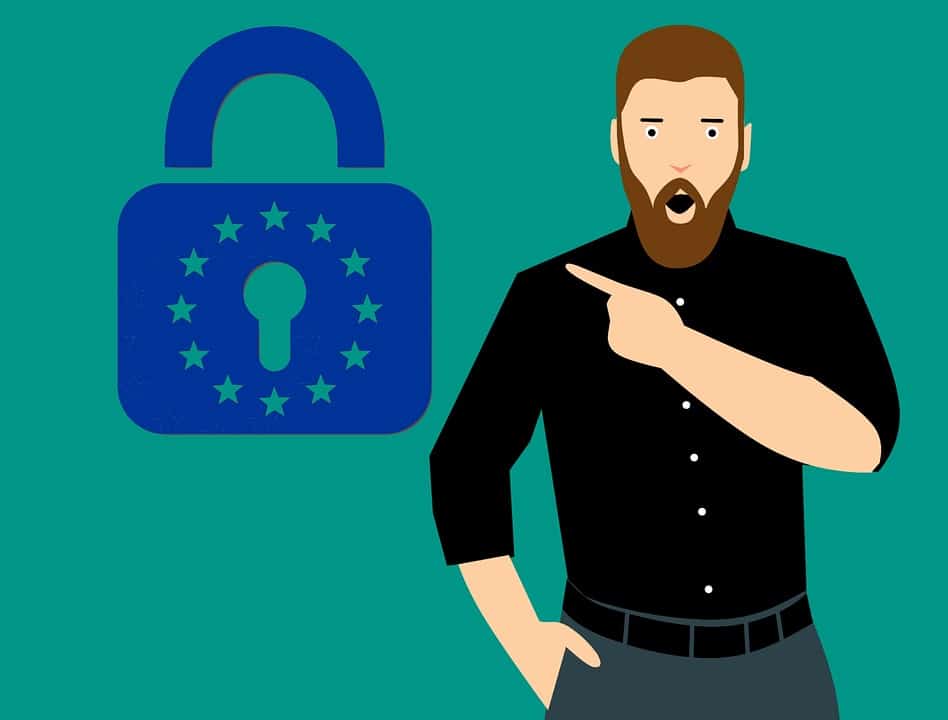 A privacy officer's role is an important one that involves maintaining an organization or business's security and privacy. Safety is an important issue that needs priority; it encompasses every aspect of life since human beings cannot work efficiently and effectively in an unsecured environment where crime is rampant. A privacy office's place becomes very important since they can help implement privacy and supervise the company to avoid any security breach or compromises. This article will look at the job description, duties, how to become a privacy officer, and salary.  
Privacy Officer Job Description
Before hiring, a privacy officer must identify and evaluate the organization's current privacy policy or company. He or she has to do with using federal and state regulations along with HIPAA guidelines. The privacy officer will also work directly with the legal team to ensure that the company's authorization forms, privacy, and confidentiality reflect current practices and legal requirements in the country.
If the privacy officer observes that some policies don't meet recent standards, they must develop new approaches and guidelines. Privacy officers collaborate with legal, medical records, IT, and accounting departments to ensure every information is protected from unauthorized personnel. 
Besides evaluating and establishing new policies, privacy officers have an obligation to oversee and monitor privacy policies. They must ensure the success of these policies and procedures in every department of the organization. Furthermore, they are required to revise programs to comply with laws and professional ethics in the workplace. Additionally, privacy officers submit and monitor complaints about the privacy policies and violations of these policies by any worker in the organization.
General Purpose Of A Privacy Officer:
The privacy officer is responsible for a company privacy program, which is not limited to the daily operation, development, implementation, and maintenance of procedures, policies, compliance, and investigation. Furthermore, their function monitors programs and tracks incidents and breaches while ensuring its policy aligns with federal state laws.
Duties Of Privacy Officer:
To understand the job role of a privacy officer, you need to look at their responsibilities. Here is a preview of what the responsibilities and duties of a privacy officer look like.
Work in partnership with information security officers to ensure there is alignment between privacy and security compliance programs such as investigations, practices, policies, and acts as a liaison to an organization's information department.
Establish a comprehensive and strategic privacy program that defines, maintains, develops, and implements processes and policies that enable consistent and effective privacy practices. Furthermore, they ensure confidentiality of protected health information of any format; provide standards, policies, privacy forms, and up-to-date procedures.
Serves in leadership positions for privacy compliance with relevant bodies
Work with security, corporate, and senior management offices to set up governance for privacy programs in the workplace.
Performs periodic and initial information privacy risk analysis, mitigation, and remediation.
Conducts relevant compliance monitoring activities in line with other compliance and operational functions at the workplace
Work together with information security officers to design an ongoing process that would help track, investigate, and report any unauthorized access and disclosure of private health information. Besides this, they also monitor inappropriate access to health information.
Perform compliance monitoring related activities; coordinating with operational and organization functions.
Supervise, deliver and develop both initial and ongoing privacy training to workers
Take a leadership position to ensure organizations maintain necessary confidentiality and privacy consent.
Qualifications Of A Privacy Officer:
To become a privacy officer, you need to have a baccalaureate degree in health information management. Furthermore, the role requires someone with knowledge and experience in federal and state privacy laws, including the Health Insurance Portability and Accountability Act (HIPAA). You also need to have written and oral communication and presentation skills. Recommended privacy certification you need include Healthcare Privacy and Security (CHPS) and other healthcare-related credentials.
Additional Requirements:
A high level of trust and integrity at work
Healthcare legal, financial, and operational skills
Excellent writing skills
Demonstrated skills in listening and verbal communication
Skills in teamwork, collaboration, and problem-solving ability
Extensive familiarity with standards in the healthcare industry
Salary Of Privacy Officers:
Due to their job's complexity and challenging nature, it isn't easy finding something that possesses the right mix of education, experience, and skill. However, their skills and experience are reflected I their salary. Nevertheless, according to the International Association of Privacy Professionals, a chief privacy office can earn as much as $212,000. Among all the privacy professionals in the United States, the privacy officers receive the highest salaries with higher increases per year in the U.S. Generally, your qualification, experience, and skill are crucial factors to determine your pay grade as a privacy officer. 
Summary:
A privacy officer's role is very demanding as you have to exhibit both personal and organizational leadership qualities. Beyond being a HIPAA member, you need to understand how to enact policies that would protect your company or organization against unauthorized access. Furthermore, the job description requires full attention since it deals with the protection of vital information. Additionally, a minimum bachelor's degree's academic qualification is necessary besides the knowledge and skills needed to execute this role.
Generally, the job role's hectic nature makes it a highly sought-after job in the United States. This has contributed to the increased salary of the privacy officer. If you are given the responsibility to hire a privacy officer, such individuals have to identify and evaluate the organization's current privacy policy before hiring.
Finally, privacy officer positions are available everywhere because they must revise the program to comply with the law and professional ethics in the workplace. Additionally, privacy officers submit and monitor complaints about the privacy policies and violations of these policies by any worker in the organization. If you think you can cope with the job's challenges, you can start your career to becoming a privacy officer. Remember, you have to conduct and oversee various training programs for employees to comply with state and federal policies.
Also read CompTIA Security+ Jobs
Privacy Officer Job Description, Duties, and Salary