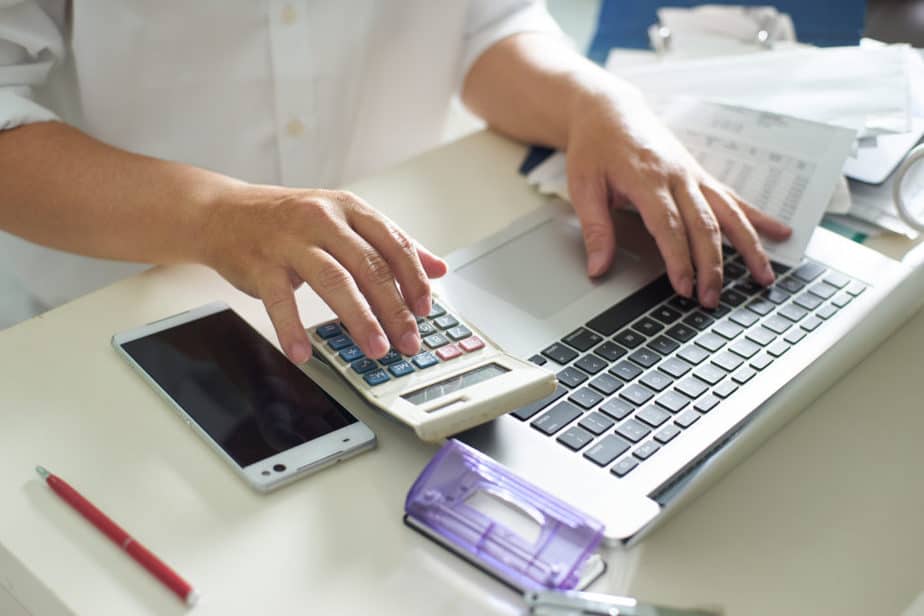 Subway refers to a fast-food restaurant franchise based in the United States of America famous for its submarine sandwiches (popularly known as subs), salads, and beverages. Young, 17 years old, Fred DeLuca and his financer Peter Buck founded it in the late 1960s. The initial name was Pete's Super Submarines in Bridgeport, Connecticut. The restaurant's renaming to Subway came after two years. It began its franchise business in the early 1970s by opening its second restaurant in Wallingford, Connecticut. Subway has kept expanding ever since and currently stands as a renowned global franchise. Here, we'll know How Much Does a Subway Manager Make?
Subway has a unique operation; it involves serving a plethora of topping choices, allowing customers to choose specific toppings for their customized sandwiches. Promoted the freshness of the veggies and other ingredients used in making the subs earlier through the slogan "Eat Fresh." As a result, it ranked as the fastest-growing franchise in 2015. As of 2021, it owns and operates restaurants in more than 37,000 locations in over 100 countries and territories. 
The average payroll of Subway Manager amounts to approximately $33,800 yearly or $17.33 hourly in the United States of America. The starting salary for the entry-level positions calculates up to $28,275 annually. In contrast, the paycheck of experienced employees goes up to $50,000 yearly.
Job Description:
A Subway Restaurant Manager has to maintain the overall management responsibilities of the restaurant. The duties range from directing, coordinating, participating in the preparation, wrapping, or packing of food prepared by the restaurant employees and collecting payments from the customers. He requires the food preparation staff to make sure that the prepared food matches the company's quality standard. Additionally, he also needs to maintain the cleanliness of the restaurant and the required equipment. He is involved in maintaining the coordination among employees that are engaged in managing business records. He must keep track of the requirements and supplies since he needs to order and purchase what's required beforehand to ensure no shortage. The Manager, furthermore, trains the employees, establishes their work schedules, and evaluates all restaurants. He may even contact potential customers to boot sales.
Qualifications:
Must possess a two (2) year associate degree or a 4-year bachelor's degree from a recognized college.
Should possess sufficient exposure, usually a minimum of two years in the QSR establishments as a counter server, food preparer, shift manager, or assistant unit manager.
The candidate must be physically sound and exert well-paced mobility for periods of up to four to six hours at length. His capacity should also include lifting 10 pounds frequently, which could go up to 50 pounds occasionally. 
Should be able to work 50-60 hours a week.
Salary Brief:
The average approximate payroll of a Manager at a Subway Restaurant in the United States of America amounts to $53,769 yearly, as of 2021. However, it is not absolute since the range regularly falls between $43,402 and $63,624 annually. The fluctuations in the salary occur due to various factors, including educational background, relevant certifications, acquired skills, and previous experience.
Popular Roles
Sandwich Maker: The average salary of this position amounts to $9.59 hourly.
District Manager: The average salary of this position amounts to $43,059 yearly.
Regional Manager: The average salary of this position amounts to $51,028 yearly.
Duties of a Subway Manager:
He needs to supervise the work of all the catering and retail staff to maintain a quality standard of the service rendered.
He should build and sustain productive relationships with employees, customers, and other departmental administrators.
He must ensure that the sales margins improve and budgetary necessities are satisfied.
He needs to manage & conduct all back-office operations & promote the use of company policies and ideas.
He should draft a weekly schedule for the employees.
His role mandates him to conduct weekly monitoring of quality control systems for the catering service through proper IT operations.
He has to assist in the implementation of Food Hygiene policies to agreed standards.
He needs to secure the cleanliness of all types of equipment related to catering and retail.
He should perform the analysis of the employee performance and draft a report on the same.
He should act as an effective leader and train freshly hired employees. He has to organize and execute appropriate training in line with development plans on both personal and corporate levels.
Traits of an Ideal Candidate:
Must possess experience in catering or retail.
Should have strong leadership skills.
Should be effective in communicating with customers, visitors, customers, clients, and other employees.
Display sound interpersonal skills. 
They should have the ability to access self-performance and rectify themselves wherever wrong.
Sound financial knowledge with the ability to manage budgets.
Knowledge of operating computer systems.
Should understand relevant Health and Safety, Employment, and other legislative requirements.
Benefits Offered:
Workplace amenities like cafeteria and gymnasium
Application Process:
Subway offers its candidates to apply for various positions both by online and offline methods. On the website, candidates are allowed to read job descriptions, view comments, and create profiles. Therefore, you should complete each section of the application form with current and correct information.
Steps to Apply Online:
The steps required to apply online for store employment are:
Visit their main website at MySubwayCareer.com
Click on "Apply Today"
Enter the zip code of the area you want to work.
Review the precise locations of the system catalogs.
Select the stores where you wish to apply by clicking the on-screen box.
Follow the prompts to fill out your employment application form.
Applying to Physical Stores:
Some Subway stores also accept application forms filled out in person at the restaurant. So, suppose you are willing to apply physically. In that case, you may need to contact the stores you want to be considered for and find out if they accept paper applications. However, you should be aware that you can submit a single application to multiple stores through the online process. But this has to be done separately for each store if you opt to submit a physical form across various locations. 
Next, the candidates should follow up with the hiring managers after a few days of submitting the application form. May do it either in person or through phone and email. If you're selected and called in for an interview, you should dress professionally, bring in the resumes and talk confidently.
Common Job Openings:
A Shift Manager or an Assistant Manager has to supervise daily operations and ensure that food safety, preparation, and cleanliness standards meet. In addition, they have to schedule and manage the employees at various levels. Rendering excellent customer service plays a significant role in this position.
The average salary of an Assistant Manager at Subway amounts to $9.56 hourly, while experienced managers may earn increased annual wages. They also enjoy perks, like healthcare coverage and access to 401(k) retirement plans.
Key points:
Should possess a high school diploma and prior experience in foodservice.
Knowledge of computers and other electronics.
Need to manage staff and recommend promotions.
They may also need to help fill out paperwork and assist in organizing special events.
Must complete training programs at the University of Subway.
Sandwich Artist:
A Sandwich Artist has to greet and serve customers at the Subway restaurant. He also needs to prepare food, maintain food safety and hygiene standards. In addition, he may handle light paperwork sometimes. A Sandwich Artist too at Subway enjoys employee benefits and a competitive pay package.
Key points:
Need to greet customers happily, prepare food, and manage cash registers.
Salary commences at $8 hourly. 
Prior experience is not mandatory.
Additional duties involve restocking articles and cleaning dining rooms or kitchens.
Conclusion:
Subway restaurants boast a plethora of employment opportunities since they are widespread all over the globe. These restaurants operate at different locations as franchises which means they are independently handled, thus giving each owner the freedom to hire employees for their stores directly. The possessions of an ideal candidate to be enrolled in Subway restaurants include a display of dependability, trustworthiness, and courtesy. With the offered employee benefits and competitive pay along with opportunities to climb up the work ladder, Subway feels like an appropriate place to work and grow. 
Frequently Asked Questions:
Q. How long is the application submission to the hiring process at Subway?
The hiring process at Subway is fast and easy. After filling up and submitting the application form, you may receive a call, if selected, for an in-person interview. 
Q. What is the average pay at Subway?
The average hourly pay at Subway approximates from $8.54 hourly for the role of a Cashier to $17.19 hourly for the position of an Accounts Payable Clerk. A Sandwich maker earns approximately $16,158 yearly, whereas the District supervisor accepts a payroll of $56,204 annually. 
Q. What are the essential traits of an employee at Subway?
The employee must be a team player with a positive attitude. To showcase strong leadership skills and dedication to work acts as an advantage over others. 
Q. What is the minimum age requirement to work at Subway?
The minimum age requirement to work at Subway is 16 years of age. 
How Much Does a Subway Manager Make?