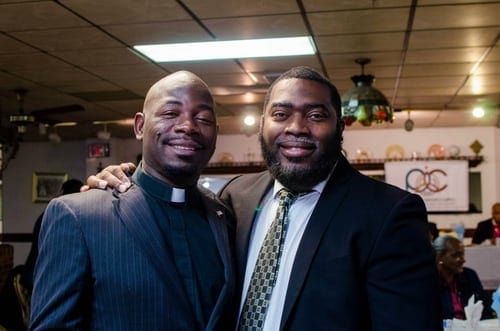 Introduction: An executive pastor is a spiritual organization's leader in charge of the church's direction, purpose, and finances. We will discuss the Executive Pastor Job Description here. He or she is in charge of mission initiatives, strategic thinking, team meetings, celebrations, funerals, and other services. He or she can also act as the church's public and media spokesman on occasion. A church's financial stability is ensured by an executive pastor, who assesses possible risks and introduces solutions to mitigate them.
Executive Pastor Job Description
You will manage the day-to-day activities of the church and assist the senior pastor in making important decisions and deciding the overall church direction in your position as an executive pastor. You will be expected to continue to grow in your spiritual maturity and maintain your connection to God. Application of biblical principles in the creation and implementation of strategies to enhance the development and productivity of the church would be illustrated as success in this position.
To accomplish the church's vision and mission, an Executive Pastor regulates its activities, strategic planning, management, budgets, and human capital. Pastors, elders, and bishops are among the church personnel whom Executive Pastors direct and manage. In contrast, the executive pastor is responsible for leading others, including the church's ministry personnel, and promoting professional development, and overseeing performance reviews. The executive pastor would be able to help with the recruiting of new church workers. Hours and changes for this job will differ. While an administrative pastor probably works in a church building, he or she may be required to work outdoors for such events.
Who is a Executive Pastor?
An executive pastor serves as the connection between such a church's staff and its members, serving as a corporate executive. He or she is responsible for ensuring that the church satisfies its stated mission while still overseeing the corporate side of the organization. The executive pastor will conduct wedding ceremonies, funeral services, and other activities.
What does an Executive Pastor Do? 
Executive pastors are in charge of a church's operations and administration. They oversee long-term planning, human capital, financing, recruiting, and all other operational operations to ensure that the church's mission and vision are met. Senior pastors are in charge of them, but they are second – in – command.
Various Duties Of Executive Pastor 
Through ministry effectiveness assessment, discernment, making decisions, preparation, and overall guidance of the church staff, assist the Seniors Pastor in achieving the church's goal.
Assist the ministry workers in establishing and maintaining ministries that efficiently reach the church's population, guaranteeing the overall mission is met.
Ensure the church's organizational readiness by leading and overseeing the support team in administration, accounting, human capital, supply, and facility management.
Facilitate the yearly strategic planning, including assessing ministry efficiency, reviewing the task, vision, and fundamental values, developing key priorities and strategies, and setting 3-year targets.
Establish and retain a set of key performance measures (KPMs) that give the Senior Pastor and church staff continuous transparency into the efficiency of all church functional departments.
Develop annual financial strategies to finance the strategic plan's implementation and achieve critical financial goals, such as cash balance levels.
Identification, growth, and management of lead church planters are all part of lead church planting activities, including developing a policy, coordinating with other church planting-based churches for funding and other required resources, and identifying, developing, and leading lead church potted plants.
Encourage all ministries and infrastructure needed to build facilities that will help the community grow in a safe, long-term way.
Oversee capital fundraising projects, detailed design, architecture and design, contractor choice, and maintenance for the church.
Assist with other tasks as needed.
How To Become an Executive Pastor? 
They must have a professional or business qualification to become an executive pastor. A Bachelor of Science in Computer Information Systems with a minor in Business Administration is also preferable. This can be useful, but several other degree forms can be equally useful. The argument is that an undergraduate degree other than a Bible degree must be pursued. If the individual already has a certificate, such as the one mentioned above, they should definitely seek a Bible degree. It is preferable to obtain a Bible degree if a person does not have a degree, but it has a lot of experience.
However, the most valuable thing a person could do is to remain connected to their community and begin serving in a field that qualifies them for the role. And, most significantly, start building a rapport with both the senior pastor.
Career Opportunities for Executive Pastor 
Associated with Pastors with a bachelor's or master's degree will work in various settings in the community. When it comes to becoming an associate pastor, there's a lot more to this than you would think. E.g., did you know that they make an average of $18.67 an hour? This equates to $38,826 a year or more.
What are the skills needed to be a Executive Pastor? 
Being detail-oriented is not the same as being operationally gifted. A book author's attention to detail may be beneficial. A Target box boy can be handy in terms of attention to detail. Being operationally gifted, on the other hand, is a meta-skill.
It's not like every church will be a good choice for an executive pastor. If your church already has a capable administrator and a senior pastor with good visionary abilities, the executive pastor will be called upon to do more teaching, budgeting, and team management on the field. If the church has a managerial void and a good preaching pastor but no vision and a bloated leadership team, the executive pastor role will be better suited to an executive specialist.
A church's executive pastor must be willing to cast a vision for the congregation. Furthermore, if the senior pastor has imaginative abilities, the executive pastor must contribute to the senior pastor's discussion. Furthermore, the executive pastor is usually in charge of translating broader dreams into specific information so that the team can assess if the vision, timeline, and strategies are feasible and reasonable.
At the end of each day, the executive pastor should be the one in charge of the finances. This implies that perhaps the executive pastor will coach the organization in all aspects of church finances, even though it means delegating much of the work to those who are successful in the workplace. Although the church manager maybe a finance expert, the executive pastor will be in charge of the church's finances, overall financial policy, and short- and long-term monetary priorities and relationships, among other things.
The average church employee would have the privilege of concentrating on day-to-day activities related to the church's operation—lesson planning. Rooms need to be cleaned. Organizing activities Counseling is a service that helps people. Getting the word out.
De-escalates Potential Conflict
When chaos strikes, a leader that freaks out could bring their church to destruction. Other employees may panic whenever anything goes wrong, but it is someone's responsibility to maintain psychological calm and clarity when things are out of whack. The executive pastor is in charge of this. Since the executive pastor is in charge of overseeing the church's challenges and turmoil, it is up to him to set the emotional tone for the workers when dealing with difficult problems.
The executive pastor is the individual who, in theory, can fill any position and do it well. However, the executive pastor's role is not to do some of these things, which might seem counterproductive. The executive pastor is in charge of overseeing the teams that carry out the church's day-to-day operations.
Has A Good Understanding Of The Job Description
Since the executive pastor role can quickly become a catch-all for all minor details, the job can become impossible to manage. It's critical that the executive pastor has a good understanding of their own job role so that other workers and students can advance in their roles, and the executive pastor position will not become something that two or three pastors can complete.
Committed To Congregation Over Personal Brand
Executive pastors are also gifted communicators, and they would be given more chances to compose, talk, and communicate with the community on a larger scale than most church staff roles. Because these openings can be great ways to develop the church and make a real impact on the world, the executive pastor must devote the entirety of their time and resources to the church.
Cultivates Healthy Church Culture
In shaping the church community, the executive pastor must have a light touch. This begins with the senior management team. This major product—cultivating an established healthy atmosphere inside the church—must be taken on by someone from the senior management team.
Attention to detail is not the same as managerial aptitude, as we previously said. Being administratively gifted is crucial for an executive pastor. However, the executive pastor's eye for detail is equally critical.
Church leaders are expected to be blameless. Getting a human resource manager to oversee hirings, firings, onboarding procedures, training, and enforcing adherence from all federal, local, and national employee rights is one of the most critical ways a church can stay above reproach. This not only prevents the church from responsibility but also helps the community stay healthy.
The executive pastor must have a good understanding of how to bring new people into the team. Since many churches include teams made up of a combination of personnel and participants, the executive pastor must design the onboarding process to help newcomers try to understand the church's community so how they can further the church's purpose in the service in which they participate.
There is a significant difference with an executive pastor and a church manager, and the difference is that the executive pastor is a licensed pastor.
While the executive pastor's business skills are essential to the church, it's important to note that part of this role is to practice deep religious responsibility for the sake of his church members and employees, And the way he handles himself as a minister has far more theological ramifications than that of the ordinary corporate executive. When calling upon, the corporate pastor should be capable and eager to teach, advise, and pastor—after all, that is half of a job description. 
What qualifications do a candidate need to be an Executive Pastor?
This role needs a minimum of 10 to 15 years of expertise as a senior leader in a multinational business context. It is necessary to have a bachelor's business degree, engineering, or a related area. A master's degree in Biblical studies is advantageous. Good candidates should have a proven record of strong leadership, sound judgment, and unblemished integrity.
How much does an Executive Pastor earn?
In the United States, the annual salary for an Executive Pastor is $86,288. An Executive Pastor's estimated bonus is $1,733, or 2% of their annual pay, with 67 percent of people saying that they earn a bonus every year. Executive Pastors earn the most in San Francisco, with an annual total salary of $127,750, 48 percent higher than the national average.
As of March 29, 2021, the average Executive Pastor wage is $65,503, although the income scale usually ranges around $58,959 and $72,952. Salary levels depend on various factors, including qualifications, qualifications skill set, and the period of time you've worked in your field.
$81,878 in San Francisco, California.
$72,918 in Washington, D.C.
$63,768 in Miami, Florida.
$69,491 in Chicago, IL.
73,802 dollars in Boston, Massachusetts.
$78,800 in New York, NY.
$65,077 in Dallas, TX.

Also read Senior Pastor Job Description
Executive Pastor Job Description 2021 – Salary & Duties