Are you confronted with the thought that you are not good enough? You are worthy of getting the best things in life. Do you think you don't deserve love? No matter how positive we tend to be, it doesn't always work. That is true, especially if your mind doesn't believe it.  Most times, we grow up with a defeatist mentality. We are a product of our thoughts. Yes, that includes negative thoughts. Regrettably, if you don't deal with the issue, you might end up hindering your progress and success in life. Furthermore, this situation may lead to low self-esteem, inferiority complex, and mental illnesses such as anxiety and depression. If you have a problem with negative thoughts, poor self-image, and self-blame, we have compiled some of the best books that will challenge your negative thoughts. These books will help you deal with any negative thought patterns and make you the master of your thought. Importantly, you don't have to read all; you can choose at least three books to revolutionize your life.
Best Books to Challenge Your Negative Thoughts:
Book – What to Say When you Talk to Yourself

Author – Shad Helmstetter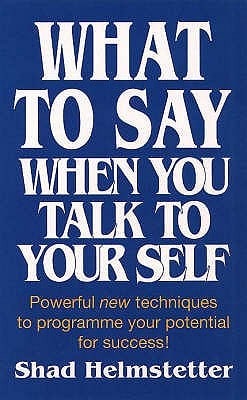 Ever wanted to change your negative thought, then you need to use your words rightly. The book expounds on how to recognize and replace any negative mental programming. Statistically, about 75% of adults are programmed negatively from childhood. The book looks at proven strategies and skills to reprogram yourself. 
Additionally, it offers solutions to overcoming negativity and gives you the power and control over your thoughts. You don't need to attend any seminar to deal with your negative thoughts' challenges; the book simply gets the job done.
Book – Reinventing Your Life

Author – Jeffrey Young and Janet Klosko
Our feeling about specific events and situations is shaped by how we think about these events. Reinventing Your Life is a book that helps the ready identify any faulty thinking pattern, which the author calls "life traps." The author indicated these 11 life traps that trigger intense feelings such as anxiety, sadness, and anger. Learning simple ways to avoid these traps is a step toward stopping that self-destruction cycle, a product of negative thinking patterns.
Are you always in an unwanted situation, such as unable to maintain an intimate connection or sticking to an abusive relationship, then you need this book? You can reinvent your life by recreating your thought system. Read this book and get the reinvention your mind needs.
Book – Breaking Negative Thinking Patterns

Author – Gitta Jacob, Hannie Van Genderen, and Laura Seebauer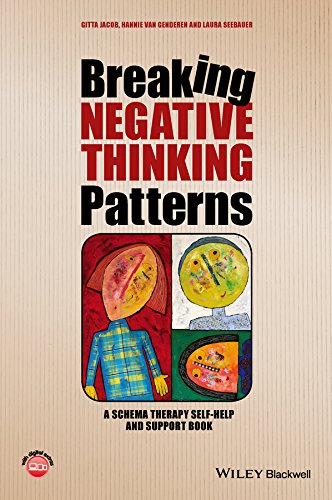 What is stopping you in life? Do negative thoughts encage you? Are these thoughts keeping you from actualizing your potentials? The book is based on schema therapy that enables you to understand the primary drivers of your thinking, emotion, and behavior pattern. Furthermore, it offers powerful strategies to help you deal with any destructive design that keeps you from actualizing your goals.
Indeed, Breaking Negative Thinking Patterns contains both theory and practical application to any negative thought you might be facing. Who doesn't want to understand how to get the best of their negative thinking? The secrets in the book are ones that you can relate to as you go through every page. Take advantage of the workbook to improve your personality, always thinking positively. 
Book – Re-Create Your Life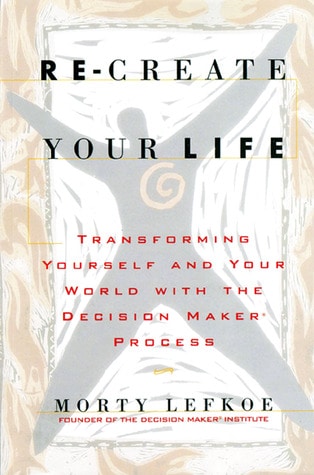 There is no perfect life – at one point in life, we have all made mistakes. You don't have to brood over the past when you can recreate your life. The book is for anyone that is having issues changing their behavior or has limiting beliefs. It offers unique processes to recreate your life without any limitation. 
Furthermore, the book identifies negative thoughts and offers ways to eliminate negative thoughts. The Lefkoe Method is a systematic process to follow and deal with your negative thoughts. Get this book if you are looking for a structural and systematic approach to challenging your negative thoughts.
Book – Your Erroneous Zones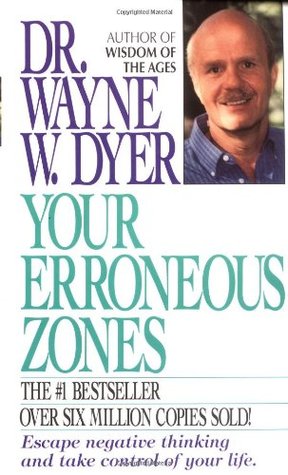 The book addresses two problems people may face in their lives – anxiety over people's perception of you and negative thinking. When you are nervous about people's perception of you, you break yourself and give them the power over you. The book's objective is to help develop your self-reliance and offer solutions to control your life.
Your Erroneous Zones is a masterpiece that strengthens you to become the master over any trap of negative thinking. Furthermore, it deals with self-image problems and ways to overcome guilt. With diverse practical advice, you can implement practical advice in your life.
Book – Declutter your Mind

Author – Scott and Barrie Daveport
If you don't know anything about mindfulness techniques and medication, the book expounds on these. It provides a step-by-step process on how you can achieve better results in your meditation and breathing. 
It is an insightful book written for anyone facing self-doubt, negative thoughts, or overwhelmed by their mind. The book enables you to reframe your negative thoughts and give you power over your thoughts. If you are ready to declutter your thoughts, follow the different strategies presented in the book.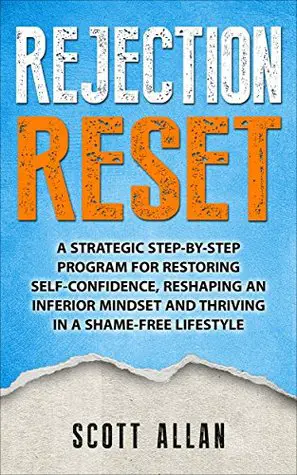 Do you think your situation is beyond remedy? Are you struggling with social rejection?  Do you have that feeling of inferiority complex? Then Rejection Reset can upturn everything to your advantage. Negative thoughts affect every area of your life – it affects your emotional well-being, social life, family life, and relationship. 
Most people don't realize how their thoughts – negative or positive affect their ability to live the kind of life they want. The book provides different easy to use and actionable steps to redirect your path. You will also identify triggers to negative thoughts, self-defeating thoughts, and behaviors that can help you become more positive.
Book – Self Talk, Soul Talk

Author – Jennifer Rothschild
Have you ever wondered about the importance of words? Words are potent. Words have creative power when you speak them – to yourself. Although the book looks warm and humorous, it is a blend of spirituality and practicality to address how you talk to yourself. It contains principles coined from the Bible to provide a longing solution to negative thoughts.
If you are a woman facing depression, low self-esteem, and negative thinking, you need this book. It is a book written explicitly for women to deal with various negative issues they are facing. Furthermore, the book has interactive pages with Bible verses for discussions, primarily when you use them with others.
Book – The Power of Neuroplasticity 

Author – Shad Helmstetter 
The Power of Neuroplasticity is another masterpiece that will challenge your negative thoughts. Shad is also the author of "What to Say When you Talk to Yourself." However, The Power of Neuroplasticity was written based on the concept of neuroplasticity. The book looks at how the brain can change anything in our life – our experience and what we think.
If you have had any issues with negative thoughts and looking for positive ways to deal with such a challenge, the book proffers relevant solutions through the brain's reprogramming. It shows how you can rewire your brain to change your thinking process and behavior. Get your brain rewired to think positive thoughts by reading this book.
Book – Embracing Your Inner Critic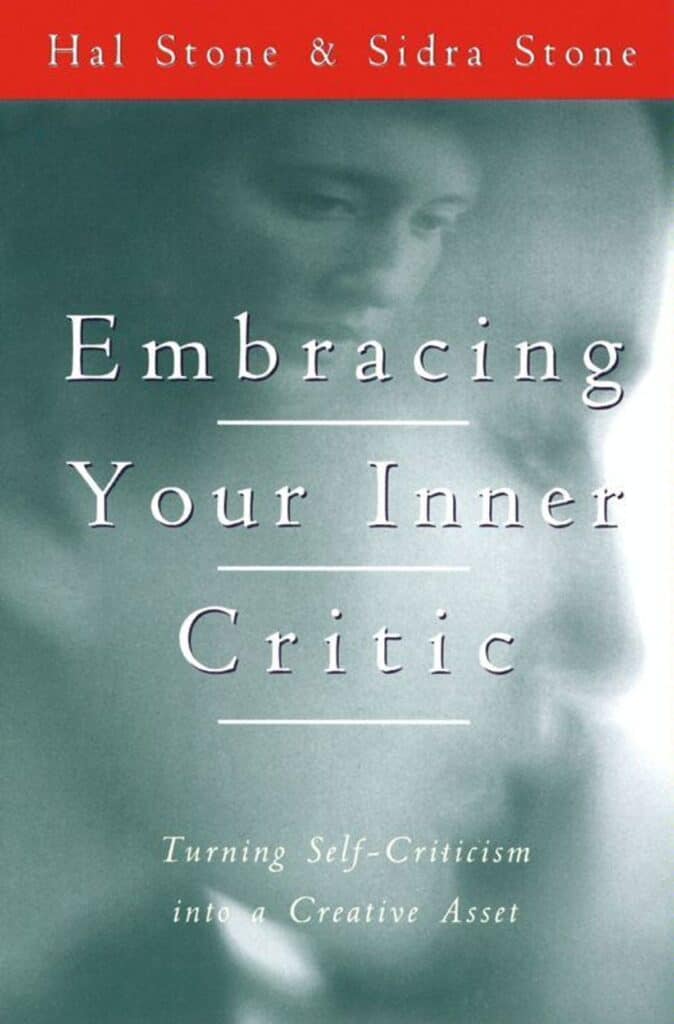 At times, we don't only face criticism from others but also ourselves. If you had self-loathing thoughts and low self-esteem, embracing your inner critic unveils deep secrets to positive thinking. The book looks at negative thinking from an inward perspective; it also expounds on how self-blame causes depression, anxiety, low self-esteem, and shame. Besides this, it also sabotages your relationship with others. 
If you have a noisy and judgmental mindset, the book is a must-read as it helps you recognize any inner critic. Furthermore, you will learn important ways to overcome your inner critic and become the boss over your thoughts and actions.
Book – The Disbelief Habit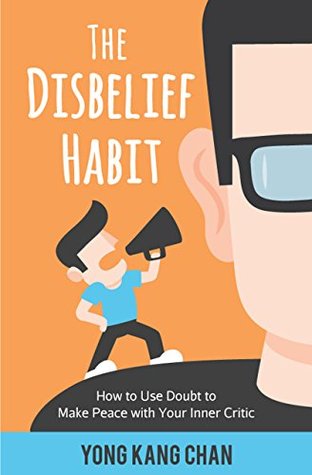 If you haven't seen any positive change after reading the books on the list, then here is the magical book you need to revamp your life. Most people get bombarded with negative thoughts daily. For others, there is that critical voice in their head. It can't stop – it keeps tormenting them. If you are one of such persons, then the book offers strategies and techniques to deal with the head's critical voice.
Overcoming self-criticism is never an easy task for anyone. It is depressing as it affects every aspect of your life. However, the book better approaches becoming more mindful about yourself and not self-destroying yourself. It can help you minimize your inner critic without putting you in a compromising situation.
Conclusion:
Getting over any negative thought is never easy. At times, you don't have to spend thousands to attend therapy because you can get your solution from the comfort of your home. We have summarized the best books that will challenge your negative thoughts and give you control over your thoughts. Take action and become in charge of your life.
Also read Why do I suck at everything? How to overcome the negative feeling
Best Books For Your Negative Thoughts