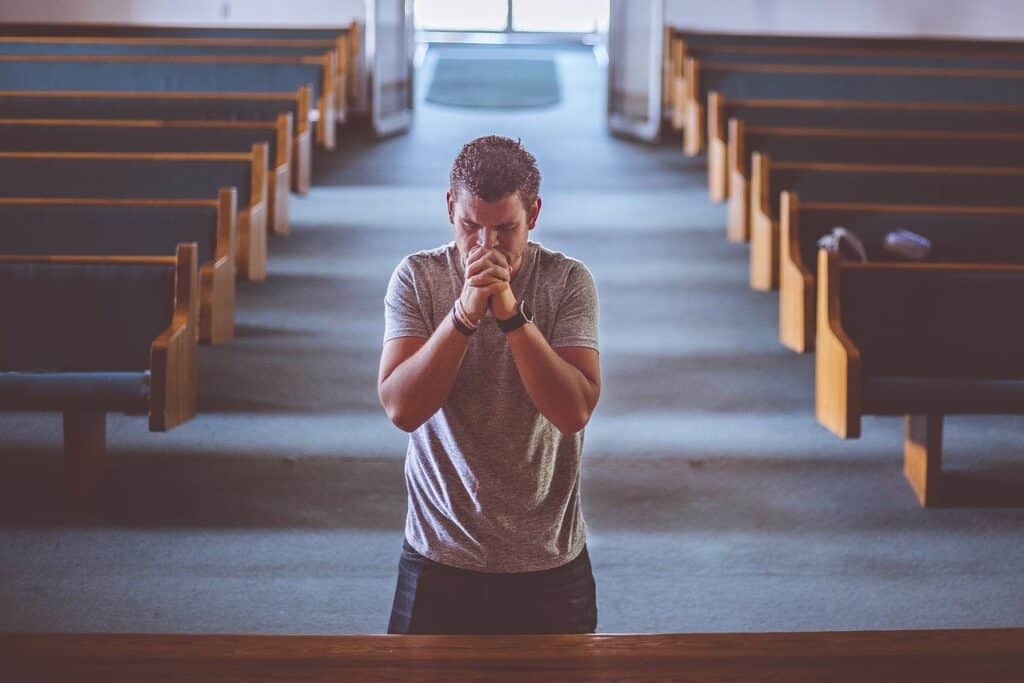 Do you have amazing organizational skills, want to be a part of a strong community, and hold a loving passion for the lord? If this sounds like you, and you have a talent for administration, then apply for our Church Administrator Roles based in Cape Town today!
About the Company
New Age Baptist Church is a small but vibrant Christian church nestled away I Newlands Forest in Cape Town. Our church is currently run by our passionate pastor James Coetzee. James has been a pillar of strength and support in the Cape Town community for 10 years and has been bringing people together with community events from soup drives to weddings. As the Cape Town population is on a steady rise, so is the demand for community events and support, hence the need for a young and passionate administrator to help make every event meaningful, personal, and hopefully profitable. New Age Baptist Church is not just an everyday church. Although sermons and service are important to us, our primary focus is creating events and fundraisers that will enhance the Cape Town community and uplift the people in it. We strive to use the word of God to shape the people around us. If you would like to be a part of something bigger, then come and join our passionate family. 
About the Team 
Our small office team is dedicated to the lord and helping our amazing community. Everyone that works at New Baptist Church is reliable, helpful, and energized to make every event and day meaningful and successful. Everyone from accounts to event planning is friendly, innovative, and hardworking! We all feel that we are a part of something bigger and better, making work fun and special. Every day we work hard to bring the community together and make Cape Town people appreciate each other. 
Work Environment 
New Age Baptist Church is a friendly and warm place to work. Dress attire is smart casual on most days unless we have a special event (then we dress accordingly .) Many of our fellow churchgoers are conservative, and therefore we prefer to keep all office dress codes as smart casual, covering up and always looking neat and tidy. No matter what the dress code is, our staff always wear a big welcoming smile and an approachable look 
Company Benefits
Medical aid, overtime and a pension fund, petrol (when collecting supplies for the church) a fun casual office environment filled with love and laughter, meeting amazing people, study courses available to our employees and annual increases  
Office Hours:
The office hours for this position are 8:00 am to 5:00 pm – Monday to Friday  (please note that this is not a remote position, and you will need to come into the office daily). On occasion, if there is a special event, you will be required to work weekends or public holidays (you will be paid overtime on these occasions).
Church Administrator Roles
 A Church administrators role is very similar to an office administrators role. Here are a few of the duties that would be expected of you: 
Oversee the  daily operations of the church, and its events 
Record keeping 
Answering phone calls 
Managing schedules
Help coordinate fundraisers and community events. 
Filing
General office duties 
Generating programs for service and events 
Bookkeeping 
Ordering supplies 
Organizing the master church calendar and ensuring there are no double bookings or conflicts 
Work alongside the church accountant for approval of orders and supplies 
Help organize events from start to completion 
Manage Church newsletter, Social media, and blog 
Assist with budgets, paying bills, and overseeing payroll
Managing junior staff
Meeting and greeting visitors and potential clients 
Responding to inquiries and emails daily 
Setting up appointments 
Keep a record of attendance of events and services 
Ensure that the church grounds and property is well maintained by scheduling maintenance staff and grounds-men 
Qualifications
Matric 
Age between 20-38 
South African citizenship or working permit 
2 years general admin experience 
Friendly personality and good telephone manner
Good knowledge of Microsoft office ( ms word. Excel and PowerPoint 
Previous petty cash experience an advantage 
Event planning  experience would put you ahead 
Ability to problem solve
Can work under pressure
Experience with social media advantageous 
A good multi-tasker 
Valid driver's license 
Own vehicle 
Impressive mathematical skills 
Attention to detail is a must 
Strong sense of community 
Amazing record keeping ability 
WordPress knowledge 
Personality Traits 
Friendly and outgoing 
Shares the beliefs and message of the church 
Punctual 
Leadership skills 
Can meet deadlines 
A fast learner
Strong faith in god 
Great communicator (written and spoken) 
Honest and reliable 
Can work under pressure 
Strong passion for working within the community 
Takes initiative 
Can work within a budget 
Strong presentation skills 
Social media skills 
Hard worker 
Great networker 
Good at creating budgets and sticking to them 
Outgoing 
Confident 
Creative 
Passionate trend setter 
Attention to detail 
Focused 
How do you apply?
If you t fit the above  criteria for this exciting new position, and would like to be considered for the job then  email us at churc[email protected] with the title "administrator position"
Your curriculum vitae and a cover letter tell us why you are the ideal candidate for this position. ( entries without a cover letter will not be reviewed). Applications for this position close on 22 May 2021. If you have not heard back from us in 2 weeks, please consider your application unsuccessful. Please include your salary expectations in your email. 
How much does this position pay?
Compensation for this position is negotiable   based on the current market and  your experience
Who will you report to?
If you are our successful candidate, you will be reporting directly to pastor James Coetzee. You will work alongside our savvy accountant Kerry who will help with budgets and projections. You  will have your own junior team to help you plan events, and they will assist  you so that you may achieve all your career  goals and daily duties 
Also read Head of Pastoral Care Job Description – Salary & Duties
Church Administrator Roles and Responsibilities – Wanted