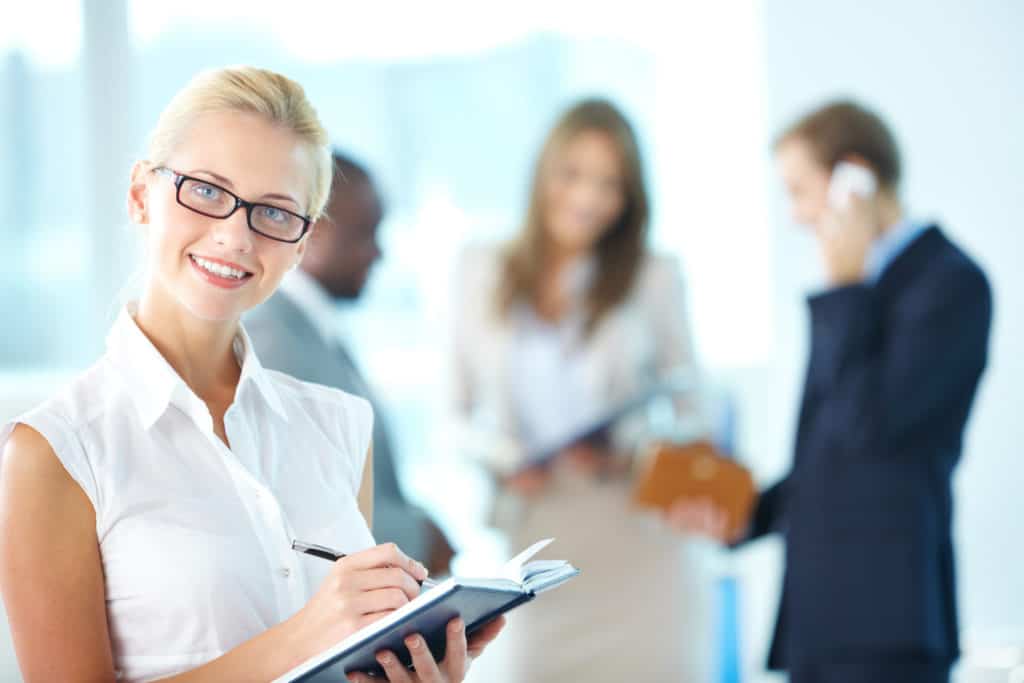 You have decided that you want to become an assistant CEO or have just heard about it and are interested in knowing more about the job description. Well, you have clicked the correct article to guide you in becoming a CEO assistant. However, before we go into the steps, let's go through a brief overview of the responsibilities of a CEO assistant by answering the following question.
What is a CEO assistant?
A CEO assistant is the one who is in charge of the Chief Executive Officer's (CEO) administration. Depending on the industries, their duties vary accordingly. The main responsibilities involve managing the CEO's calendar, scheduling meetings, arranging travel plans, answering phone calls and emails, organizing and filing documents, and communicating with other staff members on behalf of the CEO. Now that you have understood the job position responsibilities, let's go through the steps together in helping you pathing your career as an assistant CEO.
STEP 1 – Level of Education
To become a CEO assistant, you need to have a high school diploma and bachelor's degree.
High School Diploma
A high-school diploma should contain English, computers, business, and mathematics courses, offering general information that can be applied in a business environment. Additionally, some schools provide programs that educate students on how to type and perform other office administration tasks. Besides, having knowledge using productivity applications such as word processors, spreadsheets, and presentation software can be highly beneficial in your career.
A Bachelor's Degree
Having a bachelor's degree in business administration will be advantageous for you in becoming an assistant CEO. This course will prepare you for office work and learn the main functions of operating business management, accounting and finance, human resources, and information management. Besides, you will gain proficiency in computer technology, the analysis and resolution of business challenges, and excellent communication with colleagues from varied backgrounds and cultures.
Step 2 – Work Experience
Having a high school diploma and a bachelor's degree is not enough to become an assistant CEO. You need several years of working experience to become an assistant CEO; you need to be someone who has grasped the working world, how it works, and its function. Some might ask for a minimum of 10 years of working experience, depending on the job application requirement. Through working experience, you will prove to your employer that you have a solid background in the working industry and is ready to take the assistant CEO job position. 
Step 3 – Acquiring Professional Certification
To boost your resume, you can take up courses and get certifications in the Certified Professional Secretary (CPS) or Certified Administrative Professional (CAP). These certifications will increase the probability of you getting the post. However, to get these two certifications, you need first to have two years of working experience. Besides, you need to know that the CPS and CAP exams assess your finance, management, human resources, organization, and planning knowledge.
If ever you are in the law firm and you want to become an assistant CEO, in that case, the certifications that might help you to boost up your knowledge and CV are:
Professional Legal Secretary (PLS) from NALS (formerly the National Association of Legal Secretaries)
Certified Legal Secretary Specialist (CLSS) from Legal Secretaries International
For the PLS certification, you need to have a minimum of three years of working experience, and for the CLSS certification, you need to have five years of working experience. Besides for the CLSS, working experiences won't be enough, and you will need as well to have taken an exam in the following specialty area:
Civil
Criminal
Business
Probate Law
The list of skills needed to become an assistant CEO are as follows:
Communication Skills
Critical Thinking Skills
Time Management Skills
Technology Skills
Interpersonal Skills
Organizational Skills
Administrative Skills
Analytical Skills
Strategic Planning Skills
Networking Skills
Before applying for an assistant CEO position, you need to know the Key responsibilities, and they are as follows:
Administration tasks such as composing and editing emails, creating memos, and preparing messages on the executive's behalf are performed by this position.
Controlling and prioritizing the executive's calendar, which includes scheduling meetings and prioritizing the most critical issues.
Greeting visitors and determining the reason for their visit before guiding them to the proper department.
Using well-mannered and professional language when answering phone calls.
It is also required to set up meetings, keep track of appointments, and issue reminders and organize catering.
Performing a variety of minor accounting responsibilities
Keeping thorough and accurate records is essential.
Salary of an Assistant CEO
The average CEO staff in the United States amounts to $83,152 by May 27, 2021; however, the range is normally between $72,567 to $98,149. Therefore, earning potential might vary greatly depending on various essential aspects such as education, certifications, supplementary talents, and the several years you have worked in your field.
Now that you know the skills, qualifications, salary, and responsibilities involved in becoming an assistant CEO, you might also browse through the vacancies to get a further idea of what the employer is looking for in this position. Some of the vacancies links are as follows:
Interview Preparation for the Post Assistant CEO
Now that you have an overview of the job description, you might also want to know what questions are asked during an interview for the post assistant CEO. So to give you an idea, below, there will be some frequently asked questions during an interview.
How would you handle the situation if you learned of confidential material that was supplied to one of your executives and another executive asked questions about it?
When you have numerous critical projects competing for your attention, what tactics do you employ to help you manage your time?
How would you respond if an enraged caller requested to speak with the executive you support, who is now unavailable?
Have you ever been told something private or confidential that made you feel uneasy? What steps did you take to cope with the situation?
Have you ever violated a person's confidentiality? If so, why did it happen, and what happened as a result?
What schooling and professional experience have you had that has prepared you for an executive assistant position?
What measures do you take to solve a problem when you're faced with one?
What would you most like to learn if you had the chance to attend more training?
What is your favorite aspect of your employment as an executive assistant? What do you despise the most?
When making a reservation for lodging, what do you look into or learn about the various options prior making a decision on where to stay?
What would you do if an executive you support was traveling and their flight was delayed suddenly, causing them to miss a presentation?
What would you do if you were sent into a file room that was completely disorganized?
What did your prior boss think of your written and vocal communication abilities?
What are your weaknesses at work most? Why?
Consider a period when you had to work with a group on a tough project. How was it? What was your role? What's the result?
How would you proceed if you needed to set up a meeting rapidly and the meeting room you required was reserved?
In a stressful-facing scenario, what tactics do you take to keep calm?
What response do you give to constructive criticism?
How would you cope with the scenario if you had a project that would grow overwhelming?
Can you tell me when you made a scheduling error? How were you doing it? How were you?
Do you have experience in supporting more than one manager at a time?
How would you deal with it if two sets of contradicting directives were provided to you by two leaders?
Could you tell me about your previous reporting experience?
Describe your domestic travel reservation experience beforehand. What about the travel world?
What software programs have you previously used? Which ones do you believe are critical to your success?
Can you tell me about a time when you had to change your schedule due to an unforeseen circumstance?
How can you ensure that you can predict an executive's needs correctly?
What is your major responsibility as an executive assistant?
Some questions that you might ask at the end of the interview are as follows:
What is the company's primary goal? How can an assistant CEO here aid the business in achieving that goal?
In this company, how has the function of an assistant CEO altered in the last three years? How will it change over the next three years?
What is a typical day like for an assistant CEO here?
CEO Assistant – What is it? How to become?