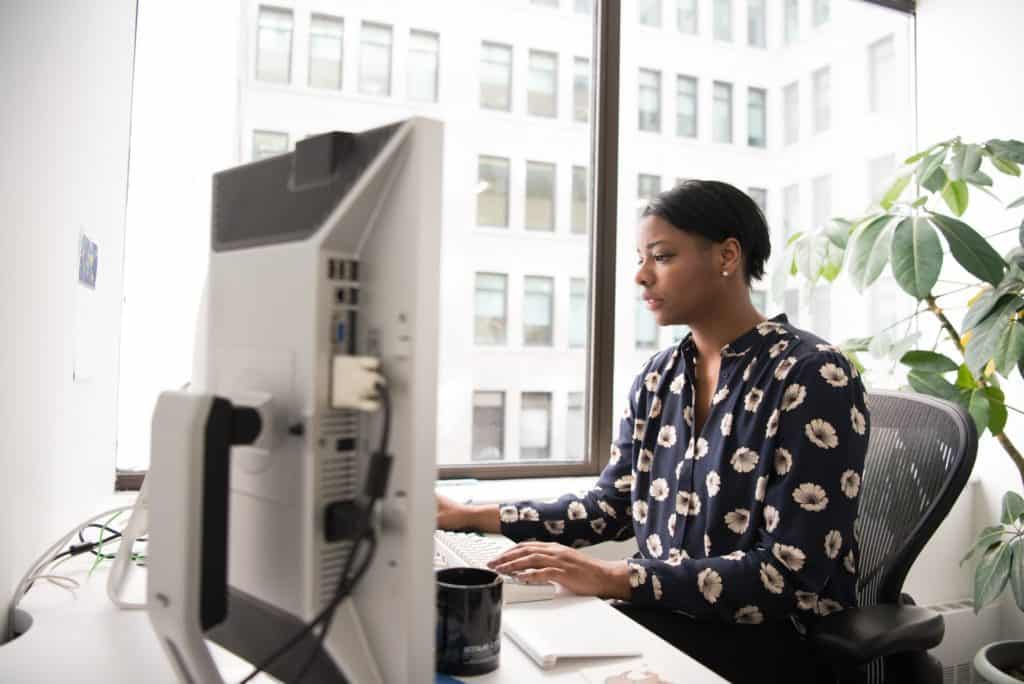 Account managers serve as customer advocates, collaborating with internal teamwork to verify that clients' requirements are recognized and met. They might help with sales, customer service, data collection, and analysis, and boost customer service. We will discuss the Account Manager Job Description in this article here.
The main function of an account manager seems to be to serve as a link between a company's employees & its clients. They also serve as the primary point of contact for various client inquiries related to all the accounts they manage. Account managers collaborate with the sales department to make certain that it is obvious which services & products the customer has acquired & that those goods and services meet the customer's demands. 
An Account Manager is generally the individual in charge of handling a company's client connections. They're in charge of cultivating long-term connections with a set of consumers, and they're usually with them throughout the company's engagement. The objective is to maintain customers or accounts for as long as feasible. Account managers might be in charge of generating new business, assigning prospects, managing accounts, and a mix of these duties. 
Project management, business planning, sales assistance, product development, service application, logistics, and marketing are some of the tasks that may be assigned. Based on the kind of account and the complexity of the customers' needs & problems, the account manager might even function as a consultant with other departments & staff members who might have some connection to and effect on the customer's account.
Who is an Account Manager? 
The account manager is usually the person in the company who has the most one-on-one contact with the customer. This employee is in charge of the day-to-day responsibilities of responding to customers' wants and complaints, as well as keeping track of their account activity. The account manager typically performs several functions. They usually need to alter their focus based on the customer's specific circumstances and level of satisfaction with their present customer account. An account manager might usually act like a salesman, customer support agent, technical specialist, as well as a financial counselor. The account manager might oversee a lot of small accounts and concentrate on a few large accounts.
Account Manager Job Description
What is the role of the Account Manager?
Developing solid client connections, communicating with important company leaders & stakeholders, and generating sales reports are all part of account management tasks. Account Managers are also responsible for responding to client inquiries and identifying new business prospects among current clients. Account managers work with cross-functional internal groups to enhance the overall customer experience in this job. This role may need travel. Candidates for this position should be able to fulfill aggressive individual as well as team-wide sales goals. Finally, an effective Account Manager must work closely with the sales team to meet targets while maintaining long-term customer satisfaction and interest in the services & products.
Duties of an Account Manager
Assist with all client account management issues as the primary point of connection.
Establish and sustain solid, long-term client connections.
To maximize revenue, negotiate contracts & conclude deals.
Develop connections with important accounts, client stakeholders, as well as executive supporters as trusted advisors.
Ensure that their solutions are delivered on time as well as to the satisfaction of their customers.
Client experience is optimized by working with company development & marketing teams to bring customers together in a pleasant way.
Providing customers & sales teams with presentations as well as progress reports.
Problems for consumers in such a way as to ensure a pleasant connection.
The essential link between clients and domestic teams.
Convey the status of monthly/quarterly efforts to employees and customers in a clear & concise manner.
To fulfill sales goals, create new business with current clients, and find development opportunities.
Account metrics should be forecasted and followed.
Account status updates should be prepared.
Collaborate with the sales team to discover and develop new business prospects in the region.
As required, help to challenge customers' requests and issue deployments.
Basic Requirements
Proven experience in account management, key sales representative, marketing account manager, senior account management, and other positions.
demonstrable ability to interact with, present to, and influence key stakeholders at all corporate levels, including management and C-levels
Experience in providing customer-driven solutions.
Proven ability to juggle numerous account administration assignments simultaneously with strong adherence to details.
Excellent ability to listen, negotiate & convey.
effective interpersonal abilities, both verbally and in writing.
BA/BS degrees in Business Management, Sales, or the subject of business.
Training
Many organizations prefer people with less marketing and sales experience. Eventually, a successful profession being an account manager might be prepared by previous positions or internships involving direct client engagement. An account manager may still require a bachelor's degree and related job experience depending on the sector and department where the firm works and the system they use. Comparable lower-level jobs, like associate account manager and junior account manager, sometimes involve on-the-job educational opportunities.
Certification 
Certification allows professionals to show current & potential companies their credentials. Account managers must obtain certificates so that their major components of account management can be more theoretically understood and their business abilities improved. Certifications can promote the career of an account manager, allowing him to rely on crucial clients.
A Strategic Account Management Organization provides training for everyone who seeks to enhance their existing account management abilities and certify them. Your CAMP guarantees that you have the soft and hard skills to successfully work as an account manager for whatever sector you are looking for.
Skills & Qualities of an Account Manager
Communication: Becoming an account manager requires excellent communication skills. An account manager serves as a connection between the firm and its clients, interacting with both parties regularly to ensure that their requirements are satisfied and their thoughts are acknowledged. These experts must communicate effectively across all accessible channels, including in-person, over emails, & over mobile.


Basic Technology Knowledge: Basic computer abilities are required to record all allocated accounts and their background. This usually necessitates a thorough understanding of the firm's CRM software and Microsoft word & spreadsheet applications.


Customer Support Service Skills: The account manager should know what the firm's customers require and demand. It is critical to understand their needs to please customers, and it also helps an account manager generate new business from existing clients.


Multitasking: The account manager generally manages many accounts at the same time. They must concentrate on the most important aspects of each account while paying close attention to the details.


Leadership: To present & execute their thoughts successfully, the account manager employs leadership qualities. They must be self-assured for their tactics to be accepted by both clients as well as management.


Recognize All Parties Involved: It is critical for effective account managers to always meet the needs of their customers.  However, it's also crucial to keep in mind that clients are only one of the account manager's various constituents. They should also fulfill the company's top management team's necessities & demands.


Strategic Thinking: The account manager creates long-term connections with customers in a strategic manner. While salespeople are generally focused on closing individual transactions, account managers must recognize the company's long-term goals and devise strategies for building long-term relationships.


Negotiation: To please both their firm and its consumers, these experts must have good negotiation abilities. They strive to establish win-win scenarios & mutually beneficial commercial partnerships.
Workplace for Account Managers
Account managers work for many firms in a range of industries, as the work environment varies depending on the characteristics of each company. Many account managers are salaried full-time employees who spend most of their workday in the office environment.  Account management professionals may rotate between office work and customer contact and attend numerous networking activities to identify new business possibilities.
How do you get a job as an account manager?
Get your bachelor's degree: A bachelor's of business administration degree is usually the most beneficial for becoming an account manager. Any degree in marketing and sales and industry-specific qualifications like finance and public affairs are also advantageous.


Get practical experience in a related field: Internships and entry-level employment may provide you with the basic skills you need to be a great account manager, like communication and managing many clients at the same time. Associate account manager, senior account executive, and other sales and marketing jobs are examples of entry-level positions.


Apply when job openings for account managers are available: After completing a bachelor's degree & gaining suitable work experience, you may begin searching for account manager positions. However, after an internship and a few seasons in an entry-level position, you may be ready to advance at your current company. To get an interview, create a CV that showcases your education, applicable experience, & abilities.


Consider getting a master's degree: If you want to advance your career and possibly become a major account manager, get a master's degree in any field with a similar subject. In certain firms, a master's degree can be a good substitute for on-the-job experience.
Salary of an Account Manager
Since some people work part-time and as contract-based staff, many account managers function in full-time employment. The salary of an account manager is determined by a variety of factors, including educational degrees, prior experience, firm size, customer base, geographic region, amount of time spent in your career, certifications, and extra talents. On May 27, 2021, the average account manager salary in the United States was 58,613 dollars, with a typical range of 50,358 dollars to 70,701 dollars.
Conclusion
Account Managers are critical to a company's success & expansion. They often contact customers to retain and grow their company's customer care. Account Managers are usually in charge of guaranteeing customer satisfaction & serving as the principal contact point between a company & its clients. They deal with customer concerns, handle orders, & keep track of costs. Account Managers are also responsible for introducing new customers to their company's products and/or services. This includes, among other things, placing advertisements, contacting leads, as well as meeting with potential clients. We hope we have solved all your queries and questions related to the position of account manager.
Frequently Asked Questions About Account Manager Positions
Question 1: What are the prospects for the account manager's career?
Answer: Account managers are divided into the sections of publicity promotions, marketing management, and sales managers by the United States BLS. From 2018 to 2028, they predict that advertising, marketing & promotional managers, and sales managers will grow by about 8% or about 5%.
Question 2: Do you need to have a degree in the management of an account?
Answer: Account managers and individuals with a bachelor's degree are preferred. Yet, some businesses may recruit high school as well as GED candidates with relevant marketing experience.
Question 3: Is it possible for account managers to work remotely?
Answer: Yes, in several situations, account managers may operate at home. Account managers must frequently communicate throughout the day to be effective in the remote workplace, which necessitates mobile devices, computers, and appropriate virtual collaboration devices.
Question 4: What possibilities do account managers have for development?
Answer: Account managers can improve their careers in a variety of ways. Excellent account managers, for instance, might be promoted to account directors & subsequently to top management. Account directors supervise multiple account managers in different areas, establish objectives & quotas for them to reach, and offer advice and support to help them achieve those objectives.
Question 5: Who is the account manager's superior?
Answer: The account manager generally answers an account supervisor and vice president of customer service at a bigger business and oversees the account directors who support her.
Question 6: Is there any other job title that has comparable responsibilities?
Answer: Depending on the organization, a publicist can perform a comparable function, however, the professions are not interchangeable.
Latest Account Manager Job Description, Salary, Duties