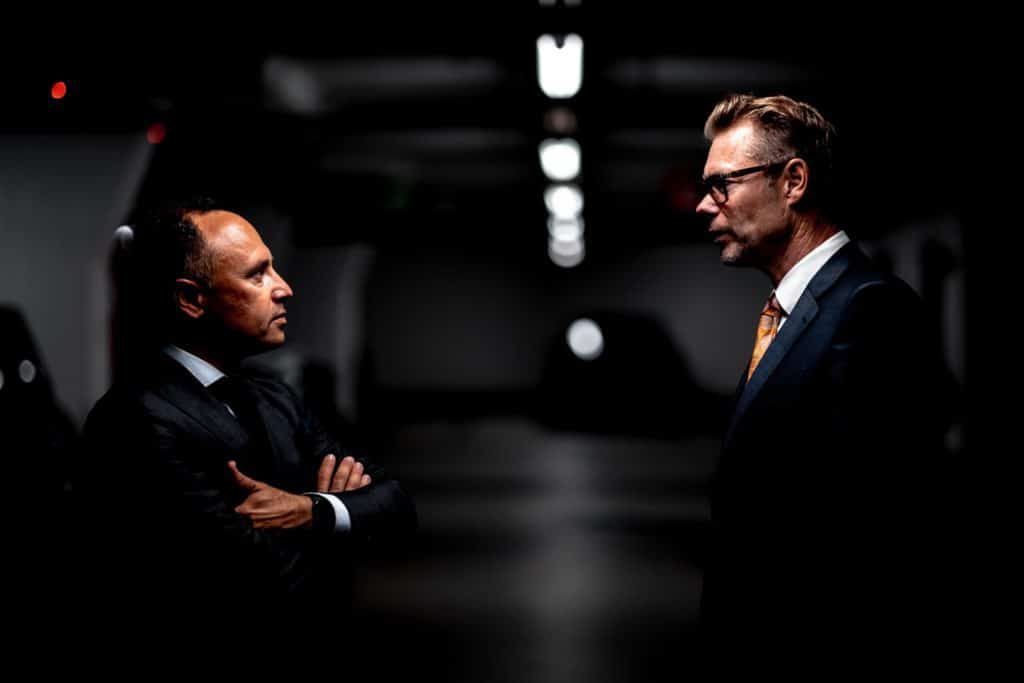 Have you always wanted to work in accounts? Some people love numbers the way others love cake. But, accounting jobs are not a monolith. You've got directors, managers, executives, etc. Each of them is different from the other. Here, let's know the differences between Account Manager V/S Account Director.
When going for a job in accounting, look for the requirements. A manager and a director have different jobs. Even though they do have overlapping roles, the way they execute them is distinctive from each other.
Generally, an account manager acts as a link. They are the ones who maintain regular contact with the clients and inform them of the company's new policies. An account director, on the other hand, acts as their superior. They keep a check on account managers and ensure that client satisfaction is maintained.
Both these roles can seem extremely similar. No doubt, they do have some coinciding roles within the corporate structure. But, there are also some differences. 
Manager v/s Director: What is the Difference?
Both, account manager and the account director work for the sales department. However, both these positions have different responsibilities and duties. 
A manager and a director often work closely. But these interactions are more out of necessity than teaming up on projects. Although there is no fixed hierarchy, an account director is often superior to a manager. 
Below is a short description of both professions.
Account Manager
Account managers work directly with the clients. In a way, they are a link between the client and the team catering to them. 
Account managers ensure client satisfaction. They even handle the contracts and may even manage multiple clients at once. Since account managers ascertain high service levels, they often meet up with their clients. 
On average, an account manager works eight to nine hours a day- similar to a regular job. However, account managers also spend time meeting clients in non-office settings. 
Requirements 
Most corporations require a bachelor's degree if you're applying for the position of an account manager. A degree in public relations, business, accounting, marketing, or communications is preferable. 
Responsibilities of an account manager
Some responsibilities that account managers are expected to fulfill are as follows. These responsibilities are not definite and are subject to change depending upon your corporation. 
Acting as a link between the corporate and the client
Ensuring client satisfaction
Building rapport with the clients
Reporting to seniors regarding client details and progress
Negotiating contracts
Earnings
On average, an account manager in the United States makes up to $53,000 per annum. If you're only starting, you can expect to make $38,000 a year.
More experienced professionals in renowned companies, on the other hand, can earn as high as $95,000 per year.
Account Director
Account directors, like account managers, work with clients. But, their interactions are somewhat different. 
While account managers ensure client satisfaction, an account director, on the other hand, networks to find potential clients. Generally, an account director is superior to an account manager. 
They ensure that clients are satisfied and informed about the company's newest policies and service offers and that all payments are complete on their end.
In large companies, an account director also acts as a supervisor and guides a team of account managers. In such a system, account managers often report to account directors regarding the progress with their clients.
Requirements
An account director generally serves as an account manager before being promoted to this position. To become an account director, you need to have some experience within the sales department, especially when it comes to dealing with clients.
Responsibilities of an account director
The following list is not an exhaustive guide. Account directors can have varying responsibilities, depending upon the size of the company and their guidelines. The following points are a surface-level introduction to this position.
Build networks to look for potential clients
Analyze data presented by the account managers
In some cases, they act as supervisors to the account manager
Maintains positive client relationships
Oversees client complaints and conflicts
Reports their teams progress to the management
May also keep track of department finances 
Earnings
Account directors make a little more than what account managers make. 
On average, they make about $99,000 annually. This figure is considerably more than account managers. Account directors tend to be more experienced.
This figure can go as high as $140,000 per annum based on seniority.
Difference between the Account Manager and Account Director?
An account director is the one who signs a client to the company. It is after a contract has been signed, that we see an account manager performing their task. The director will network for potential clients while the manager will keep that client tied to the company. 
An account director also has more experience in comparison to an account manager. While both these positions require similar skills, an account manager is still a novice position compared to a director. 
Conclusion
An account manager and a director might not seem too different in spirit. They're both from the sales department and deal with clients. But, when we look closer, there are aspects that make both these jobs distinct. Like one is more outgoing than the other. Another is more experienced. 
Of course, what we tell you here barely scratches the surface. A job position can hardly be described in a single article. It takes years for people to master their job. And no job exists in a box. No matter what profession you choose, you will have to step out of your bubble. 
This article, however, was an introduction to how positions can be similar and yet so different. When hunting for a job, these differences can seem minute. But, once at the workplace, they amplify.
Frequently Asked Questions
Q1. What are the similarities between an account manager and an account director?
The account manager and the director both work for the sales department. They're also involved with client satisfaction and directly contact them.
Q2. Who is an account manager?
An account manager is someone who acts as a direct link between the client and the company. They build rapport with the clients and also help negotiate with dealings.
Q3. Who is an account director?
Account directors usually concern themselves with networking for potential clients and maintaining positive client and company relations.
An account director is a superior who supervises the account manager. In such cases, managers report their progress to the directors. In smaller firms, however, this might not be true. 
Q4. Is an account director superior to a manager?
Although there is no fixed hierarchy, an account director, in most cases, acts as a superior to the manager. In small firms, a vast distinction between the two positions may not exist. However, an account director has more experience than a manager.
Q5. What are the differences between an account director and an account manager?
An account director signs a client while an account manager ensures that the client remains satisfied with their services. A manager interacts directly and more frequently with the clients.
Account Manager V/S Account Director- Differences Between Them