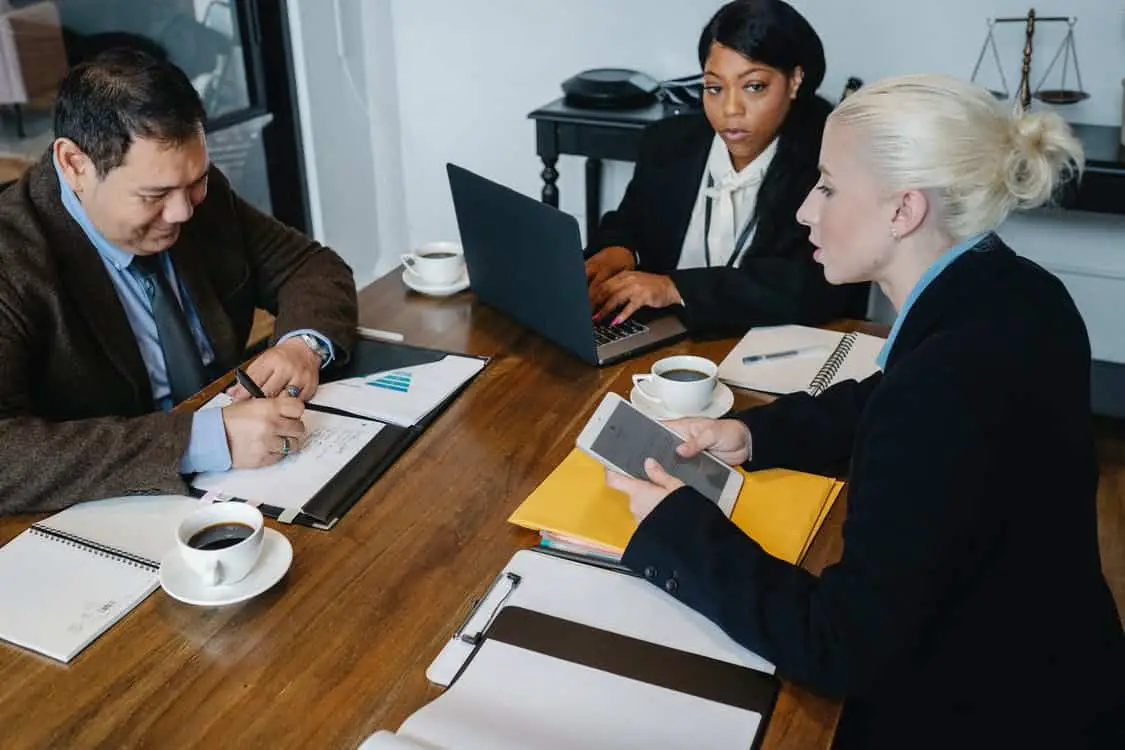 How to Become a Marketing Manager? Invest in education, Internship, Get hired, Work Your Way Up , Skill Requirement, Communication Proficient !
First off know what they are and do: a marketing manager will be responsible for managing all the activities, operations, and processes associated with marketing. These activities include determining the position of the brand, managing promotions, and so forth. 
The steps in summary
Step 1: Invest in education either online or at well know chosen university or college. 
Step 2: Complete the qualification, as obvious as it sounds a lot of people do drop out, which is a mistakes especially when you want to become a professional marketing manager. 
Step 3: Get a referral letter written by educator or lecture at campus. 
Step 4: Job search, LinkedIn or if you want to work remotely choose Upwork. 
Step 5: Get Hired
Step 6: Keep your job
Step 7: Get promoted or start your own business
What exactly does marketing managers do?
When hired by a company a marketing manager takes over the marketing department. They can either be appointed to manage people or marketing efforts. Person who oversees the promotion of a company or product is a marketing manager. Individuals may be in charge of multiple programs or goods, or they may be in charge of a single product. An outgoing, gregarious, and spontaneous nature must be expected for a marketing manager. Those who pursue marketing management need to be highly concentrated, detail-oriented, and very mindful of meeting budget limitations and deadlines in compliance with these characteristics. Marketing managers get a number of duties, such as drawing up marketing strategy forecasts and budgets, sending them for approval, working with advertising agencies, participating in discussions, drafting sales and advertising contracts, and updating advertising materials such as letterpress printing, television advertisements, and digital marketing. The general marketing managers evaluates industry dynamics and demand or supply for goods and services, then develop a product or service marketing plan. To ensure they have a good approach to execution, they also work with business consultants, financial personnel, and advertising agencies. From start to finish, they will oversee their marketing campaign and collect data about its efficacy.
How to become one (in a detail explanation?)
Invest in Education – Enroll in a marketing and project manager degree There are two types of marketing degree you can enroll in. Firstly, business marketing, and the second one is digital marketing. Business marketing is Business marketing that takes place when a company promotes and sells its goods or services to another company or organization. Businesses buying these products may use them for production, running their businesses, or reselling them. Advertising can be extensive in consumer marketing and contact with consumers mostly actually occurs via major retail chains. Business marketing varies in that it depends on corporations' far more informal, direct relationships. On the other hand, Digital marketing is Digital ads, internet marketing, web advertising, however you name it, online marketing for your business is a real big deal. Overall during the past decade, internet use has more than doubled and this change has greatly changed how people buy goods and communicate with companies. A digital marketing asset can be virtually anything. It merely needs to become a platform that you use online for marketing. With that said, many individuals do not know how often digital marketing assets are available to them. Both degrees are expensive to obtain, but once contained you're on the right road to becoming a professional marketing manager. 
Internship – Once you obtain a degree it the right time to do a few internships. When determining who gets their steps in the threshold, the experience is becoming a key factor for employers. Students and graduates are strongly encouraged to take that ability to finish a period of job experience to ensure that they will have a competitive edge over their peers; which is where it will make all the difference to an internship. An internship can be defined as a time period of relevant work experience provided by an employer to provide experience and exposure to the working environment to students and graduates, all too often within a particular sector, which relates to their part field of study or industry. It is often or can be as short as 7 days or the period duration can be 12 months. the internship can also be paid or unpaid because they just can be paid or voluntary, it is also important to know your rights in terms of getting paid before you start an internship.
Get Hired – After completion of the internship you might be lucky enough to get hired by the same organization that you completed your internship at. Getting hired includes to get your CV and resume top notch. No grammar or spelling mistakes. Hiring time is at its peak, for the entire hiring process takes about approximately only one month. When looking for a new profession, the duration will leave many other job applicants less than confident. You might question whether there's anything you can do to speed up a lengthy process if you're looking to make a move fast.
Work Your Way Up – When you get hired it will be at entry-level. To earn more money or increase your salary and qualify for a promotion you have to build your way up by gaining fellow employee and employer trust. It is exciting to get your first work out of college or any type of education. People believe like their schooling has been validated and they will have a grasp on the idea of adulthood. People find themselves bearings after a little while such as a year and the low-end work that we're so excited about is no longer much of a challenge. Thus, it is an indicator that it is time to step up.
Skill Requirement – To endorse goods and services, marketing executives create and manage marketing strategies. Creative, analytical, interactive, commercial and operational duties can encompass the position of a marketing executive. Based on the type and size of employer, as well as the sector, the specifics of the position can differ. In areas such as advertisement, market analysis, development, sales and distribution, executives are likely to work closely with other employees.
Required Hard Skills and Assets
There are two types of skills: soft and hard.
Soft Skills are non-technical abilities that apply towards how you work are soft skills. These include how you connect with friends, how you fix conflicts, and how you handle your job.  Learning what soft skills is, effective teacher styles and examples, and ways of learning soft skills can be extremely beneficial. Soft abilities apply to how you function. Soft abilities include, among others, interpersonal (individual people) abilities, communication abilities, listening skills, time management, and empathy. Usually, recruiting executives search for job prospects with soft skills since they render somebody more effective in the workplace. With technical, job-specific skills, someone may be excellent, but if they can't handle their time or function within such a group, they will not be effective in the work area.
Hard Skills are skills acquired over a period of time and learned and developed by practice, experience, and schooling.  These hard skills are required because they increase the productivity and performance of employees and ultimately enhance the satisfaction of employees. Learnable skills or skill sets that are easy to calculate are hard skills. Usually, in the classroom, by books or other educational materials, or on the job, you can acquire hard skills. Such challenging abilities are also mentioned in your cover letter and on your resume and are easy to identify by an interviewer or recruitment agency.
Marketing management requires a combination of both hard and soft skills. Employers or recruit agencies appointed, search for candidates with hard skills and soft skills mostly during work appraisal meeting. Good applicants can ensure that all skill sets are put on a show. It helps to recognize the distinction between these two forms of skills in order to do so effectively.
Communication Proficient – Communication as always is vital in any business setting. Marketing executives connect with a number of individuals, including their colleagues, representatives of their department and the client base of the organization. Marketing managers should be able to clearly and efficiently express thoughts, desires, and requests. In both organizational and interpersonal contact, they can succeed, which means that they must be able to exchange data in both large groups and one-on-one conversations.


Organization – Getting structure in the company often makes it easier for marketing executives to minimize tension and effectively fulfill their duties. To someone who handles several tasks or projects at the same time, management and organizational skills are very useful helpful. Marketing managers also have to make decisions about several tasks, all of which may be at various stages of development. Organizational skills allow a marketing manager to develop and execute realistic deadlines, stick to complex schedules and keep track of important data.


Leadership – Listening and being a mentor to team members is the best way to be a leader and lead your team to victory, something a marketing manager has to excel at. From setting specific goals and objectives to motivating the workforce and resolving disputes also delegating tasks, a marketing manager has to do it all. Managers are responsible for leading a team in every industry and inspiring them to accomplish a certain target. To monitor and coordinate or promote the operations of many separate offices and departments, marketing managers are often required. Marketing executives should be sure to establish shared targets and direct each worker to focus toward such priorities.


Technically Inclined – As technology evolves it is crucial that the marketing manager keeps up to retain a competitive advantage above competitors. The marketing arena requires a certain amount of technical knowledge and experience. To design, develop and deliver or produce marketing materials, marketing department use powerful technology, facilities and Supplies. At least a realistic description of how the technology functions in their organization and its use should be given to marketing managers. This also includes continued education and continuous effort as technology advances rapidly. 


Creativity – It is one thing that will help an origination distinguish itself from other competitors in the market. It entails brainstorming with the marketing team, collaboration, evaluating marketing appeals, planning and execution of event and lastly, creating new methods and approaches to stimulate, supply and distribute products and services. Marketing is an innovative pursuit in several respects. Marketing people must be able to create creative and unique ways of selling goods or promoting the brand. It includes the ability to create original concepts and creative ways of making them practice. Marketing managers should be able to attract and retain the interest of their audience in order to be competitive in the sector.


Problem-Solving – During which the process of any type of marketing takes place a number of problems may arise. It is the job of the, marketing manager to ensure every activity, task and the overall process goes smoothly. Similar to the five-step marketing approach problem solving has certain steps that needs to followed accordingly. Problem solving is a process of defining the problem; recognizing the problem at its actually reason behind the problem existing; identifying, optimizing, and choosing solutions for a resolution; and developing a solution. Trying to ensure and guarantee that you deal mostly with actual problem is the secret to a good problem description, not the effects. For instance, if output in the specific department in the organization is suboptimal, you might assume that the issue would be with submitting work to different entities. Whereas if you dig a little deeper, a lack of preparation, or an unfair workload, maybe the real problem.


Computer Literate – It is imperative that you know your way around computers to draft, create, craft and compile documents also share them. A marketing manager should know how to operate Microsoft Word, Microsoft PowerPoint, Projects and Excel. Improving your computer literacy means improving the top-level resume skill. Computer literacy implies that you know how to operate the basic software systems, platforms and other computer programs widely used in the workplace using a computer to perform basic tasks. Based on the most recent developments in computer technology, the world is still changing.
Recruitment Process
You can get recruited online using platforms such as Upwork or LinkedIn. Upwork is a freelancing site, Upwork, originally Elance-oDesk is a freelance site in the United States where companies and individuals interact to conduct business. The Elance-oDesk partnership has changed its name to Upwork in 2015 and the full main company has become Upwork Global Inc. Make sure you understand the terms and conditions of the service provider since their service fee can become quite expensive. LinkedIn is a social network, much similar to Facebook, Instagram, Twitter, and a dozen other networks. Also, it's owned and operated, like most other social networks, by a major technology advanced firm, Microsoft.  However, LinkedIn is a more professional networking platform, unlike many other social networks, helping individuals make business contacts, express their opinions, and showcase their qualifications, resumes, CV and portfolios to find jobs.
Salaries and other payments received when you're a marketing manager
As a marketing manager you can work, fulltime, part-time contract or permanent. You can also only work when needed or private. However, if and when you manage to land a permanent job here are some of the salary you can expect to receive.  This result is based on the United states ($) salaries. In the United States, the nationwide median income for a marketing manager is $65,834.
The day-to-day task if you get a job to be a marketing manager
A marketing manager's responsibilities can differ by business and therefore by industry or business sector. Although some common roles are shared by most marketing managers.
Performing an assessment of marketing campaigns
The production of promotional data to drive business and exploring new opportunities for marketing
Coordination of various marketing campaign platforms 
The administration of marketing plan budgets 
Creating interactions with media outlets 
Coming up with techniques for social media 
Whether they manage the marketing efforts of people in the marketing department their job is very important. Becoming one takes time and a lot of determination. A marketing manager will be responsible for overseeing all the marketing-related tasks, operations, and processes. Such tasks include deciding the brand's role, managing promotions, and staff plus recruitment. A mouthful of skill is needed to become a professional one.  After some experience, one gets promoted a starts earning more.
also read: My story from selling underwear in German to becoming a marketing strategist working with startups all over the world
How to Become a Marketing Manager? | Complete Guide