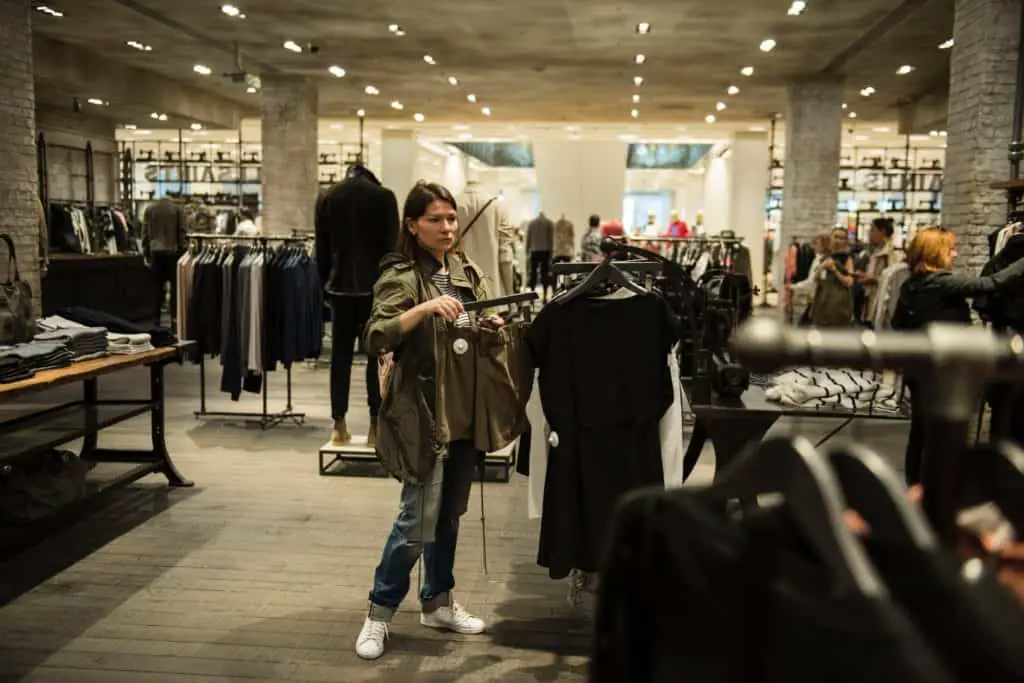 Many people often tend to be confused over the idea of dressing up appropriately for an interview at Dutch Bros. While the key is to stick to the expected dress code, it is equally important to carry yourself well and keep it simple to complement your overall personality and outlook. After all, it's Dutch Bros. and not just another coffee shop!
When appearing for an interview at Dutch Bros., you are expected to dress professionally and casually. Do not go for flat casuals like whole jeans or denim look. Again, extremely revealing clothes and low-cut tops are not recommended at all. Dutch Bros. does not harp on a 'strict' dress code, so you can go easy on choosing a suitable attire for yourself. In this article, we have explored the nitty-gritty of it in-depth to make it easier for you to choose the right outfit for an interview at one of the most happening coffee chains in the United States.
What's Included?
Attire Types for Both Men and Women
Attire Tips
Attire Dos and Don'ts
FAQS
Here Are A Few Attire Ideas For The Dutch Bros. Interview
While the key is to wear anything seemingly casual, make sure it's not something too bright, eye-piercing, and snazzy! At the same time, if you're planning to appear in business casuals, ensure to drop your "tie" at home because you'll not be needing it for this interview. That being said, here are a few ideas for both the men and women aspiring to make it big in this interview:
For Men
A light-colored business suit with no tie: This is to show that you take this job seriously and are professional in your demeanor. The reason you need to strike the "tie" off the list is that a job at Dutch Bros. resonates strongly with freedom and personal expression. Hence a light-colored (preferably grey) business suit would be a perfect attire to meet the interview demands.
T-shirt and jeans: If you want to keep things really casual and unpretentious, t-shirts can save the day! However, avoid wearing graphic tees as these won't align with the very purpose you're aiming for this interview to serve and will surely appear out of sync. In other words, a graphic tee would be a bit unprofessional for the interview ambiance.
Button-down shirt and slacks: This is a potentially good choice and can be carried very well as the interview date finally arrives at your doorstep.
For Women
Blouse and pants: A light-colored blouse with pants is one of the most sought-after looks for a coffee shop interview. However, tone down the blouse in color and choose not to wear an upper that has frills, net, and something that appears extra snazzy for the event. Remember, to keep it casual and gorgeous.
Top/cardigan/blouse/sweater with a skirt: Skirts can serve the purpose very well and help achieve the look you're aiming to spot. So, pair it up with a nice upper that complements your skirt and enthrall everyone with a positive attitude by carrying the look impeccably during the interview phase.
Materials That You Must Consider Wearing For the Dutch Bros. Interview
Materials That You Must Not Choose For the Dutch Bros. Interview
Denim is a big No, particularly the faded or torn one. Always remind yourself that this isn't a summer camp. It is something serious- a coffee shop interview!
Shoes That You Should Wear For The Dutch Bros. Interview
When it comes to dressing, everything from top to toe, right from the top to the shoe, matters! Thus, the kind of footwear that you'll be wearing for the interview should be treated as seriously as the other components of your attire.
Here are a few shoe ideas for both men and women looking to get the said job through this interview:
For Men
Leather shoes: Leather shoes are always classy and men can never deny their significance on any occasion. In fact, these are the real saviors and can help save the day with their versatility trait. So, carry them on unhesitatingly with your overall outfit.
Loafers: Loafers are another comfortable type of footwear and will always ooze that much need level of ease during the tensed-up interview moments and pre-interview jitters.
 Shoes That You Must Avoid
Running Shoes
Flip-Flops
Canvas Shoes
For Women
Wedges: Pencil heels aren't required for this interview. So, remember to leave them behind at home no matter how badly you itch to wear them. The key is to look professional and casual. 
Closed Toe-Flats: These are always a great idea and help boost your confidence for the job that you're applying for. There is nothing better than flats!
Shoes That You Must Avoid
Stilettos
Pencil Heels
Flip-Flops
Strapped Sandals
Sneakers
Other Attire Related Tips To Keep In Mind While Appearing For The Interview
Remember to keep it neat and simple. Barista interviews are aimed at gauging a person's outlook and personality through the way they dress up and this goes for almost every job interview. Hence dressing as per the occasion is the biggest prerequisite.
For ladies wearing pants, black or something dark with a light-colored top is the ideal outfit.
For ladies with long hair, difficult to be managed, it's advisable to tie your hair back to avoid discomfort and distraction during the interview. 
Men can also wear shorts to the knees.
Long skirts for the ladies is a 'yes!'
Dos Related To Your Attire And The Overall Interview Process
For ladies, it is advisable to carry a small handbag for your documents.
Make sure to wear a big fat smile with the outfit that you're appearing in on the day of the interview.
You can always wear a collared shirt but keep it on the lighter side.
For the interview, you need to smell good. From the hygienic viewpoint and for creating a good vibe, smelling good makes a lot of difference.
Look professional and well-kept even if you are not applying for an office job position.
Don'ts Related to Your Attire And The Overall Interview Process
Don't wear something provocative, revealing, or teasing
Do not try overdressing
Don't even think about appearing in ripped jeans. 
Don't wear tees or shirts with logos, graphics, etc. imprinted on them
Avoid wearing polo shirts. You need to go slightly above these for a coffee shop interview
Avoid wearing t-shirts or shirts with brand names or logos imprinted on them
Don't clad yourself in tight-fitting clothing. You need to look attractive, not seductive
Don't wear running shoes, VANS or converse
Drop the whole idea of wearing Neon clothing even if it occurred to you for a nanosecond
Don't wear high heels or stilettos
Don't wear clothes that have creases or stains on them
Is It Just Casual Or Professional?
Well, let's say it's a mix- the best of both worlds! You don't want to appear as a plain Jane for the interview who doesn't have any idea about what they are doing here in the interview room, and at the same time, you don't have to do it over the top. "Business casuals" is how you can define your research on what to wear for a Dutch Bros. interview. 
Can An Appropriate Dressing Style Guarantee My Job At Dutch Bros.?
Style is one of the many factors that an interviewer at Dutch Bros. will consider before selecting you for the designated role. While the key is to dress up appropriately and as per the occasion, many things like the way you speak, how you carry yourself, your personality traits, your skills and know-how, your enthusiasm, etc., will be analyzed thoroughly during the interview round. Hence just an appropriate dressing style does not provide a job guarantee in any way.
Conclusion
Applying for a position at a coffee shop means you need to indicate a lot of courage and enthusiasm, just like any other job. While the coffee shops of 2021 demand a hip vibe, spotting a business casual look for the interview is ideal. More than the dress you're wearing, which is one of the strongest factors in determining your strength as a potential job candidate, the smile and confidence you wear define it all. It's advisable to go for a professionally relaxed look that can help you keep things simple, thereby filtering out the dressing components that do not align well with the position you're applying for. The key is to maintain that moderation in how you dress up, which should be an explicit and overt reflection of your personality.
Frequently Asked Questions
I am a girl and have a coffee shop interview lined up for tomorrow. Can I wear jeans for the interview?
While it is always advisable to go for slacks in dark colors like black, khaki, etc., which is an ideal choice, jeans should be avoided as much as you can. However, if there aren't many options around, make sure to pair your jeans with a decent, light-colored top. Avoid nets, frills, and any other explicitly glamorous top that will not sync with the occasion.
What should a barista wear to an interview?
You should wear an outfit that has a relaxed, casual, yet business vibe. A place like Dutch Bros. is known for its relaxed vibe. Hence while you dress up for an interview for Dutch Bros., remember to reflect that ambiance in your very style and personality. Going a little above "just casual" and toning down the level of "formal" is the perfect way to deck up for a barista interview.
What To Wear To A Dutch Bros. Interview