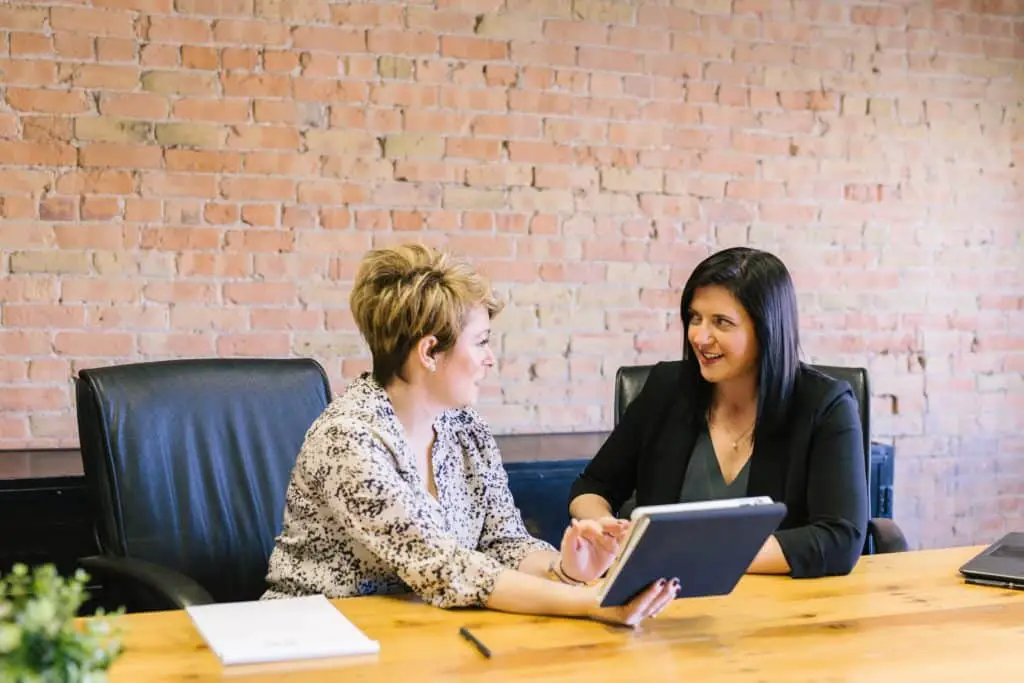 You've made it past the on-site interview at Amazon, and now your recruiter has sent you an email requesting you to get on a call. At least that's how it's supposed to happen. Before anything else, you need to reply to that email right away and agree to take the call at whatever time mentioned or suggest a time that you are comfortable with if none has been mentioned. Amazon usually calls their candidates after on-site interviews with good news, so there is probably nothing to worry about. But in case you want to know what happened at the company after you gave your on-site interview, this article explains what goes on at Amazon after they conclude an interview session with a candidate.
As anyone who has interviewed with Amazon already should know by now, the company is very different from other big tech companies, such as Apple, Google, and Facebook. This is why everything about it is done differently, including their interview process. Amazon does not conduct multiple rounds of interviews for the same position and is usually very quick to hire a candidate. They do not like keeping their candidates on hold, as waiting too long is not a good customer experience, something Amazon is very particular about. A candidate can expect an answer from them soon after the interview, typically within five business days, during which the company decides whether to hire or not. If there is no communication from the recruiter within five days, there is a possibility that some unforeseen circumstances delayed the process. They can either contact the candidate directly through a call or send an email requesting a call at a suitable time. The recruiter is usually direct and to the point and calls with good news. The call should tell the candidate everything they need to know about their future job.
Let us look at what goes on at Amazon during and after an interview with a candidate has been concluded to get a fair idea of what to expect in a call with the recruiter. First, a quick recap of the entire interview process at Amazon:
Screening: This is simply a phone call with your recruiter, and the first time you get to talk to them. The purpose of this call is to ensure that you are a good fit for the role you have applied to and normally consists of behavioral questions such as why you want to work at Amazon, etc. You may or may not get this screening, and in case you don't your recruiter will ask you for your availability for a phone interview via email.
Phone interview: You will get on a phone call with a hiring manager or a working product manager, who will probably not be from the team you have applied to. The manager at the other end will try to understand whether you have properly understood the job you have applied for and will ask questions in this regard. They will also test your understanding of Amazon's 14 leadership principles. You will need to do extensive research on these topics before you accept the phone interview as you want to come across as someone who knows what they are talking about. There may be one or two phone interviews, with each lasting for anywhere from forty minutes to an hour. You will get to know the results of this part of the interview process within 24 hours through an email.
On-site round of interviews: Once you have passed the phone interview, you will be called for a series of on-site interviews at the Amazon offices. Since the pandemic broke out, on-site interviews are being conducted virtually over Amazon's video calling product, Amazon Chime. This will take a day and will consist of five interviews taking about an hour each. You will speak to different individuals working in different capacities at the company, such as product managers, technical program managers, software designers, software development managers, hiring managers, and of course, a Bar raiser. The Bar raiser will be from a department that is different from the one that you have applied to, and their job will be to ensure that you will be a good hire for the firm. They also have veto powers in the hiring process. Apart from standard technical questions, you will be asked about Amazon's 14 leadership principles in each of these interviews.
The Feedback From The Interview
Now you already know everything about the abovementioned steps because you have been through them. Let us get into what happens after you finish the on-site interviews. After every interview, the respective interviewer will type out their feedback based on the notes they made of your answers to their questions and recommend hiring and rejecting you. They will evaluate whether you will emulate the firm's leadership principles and if you have the professional competence to work at Amazon. One interviewer will not be allowed to access the others to ensure that others do not bias their opinions. Once each interviewer has finished writing out their essay on you as a candidate and a possible hire, they will feed it into an internal tool, essentially submitting it for evaluation at the interview debrief.
The Interview Debrief
The debrief is where the bar raiser's role comes into full play. This is typically a 30-minute long meeting chaired by the bar raiser, where all the interviewers go through each other's essay on you as a candidate. After everyone knows what everyone else thinks about you, they will go into a vigorous discussion and decide based on the data before them. The personal opinions of each interviewer are not supposed to come into play during this meeting, and the decision taken should be as objective and unbiased as possible. They will ultimately come to either of the three following decisions — hire, no hire, or hire in another position. If the interviewers collectively decide that you will raise the bar at Amazon and that the risk areas that you present can be worked on easily and reduced, you shall be given the green signal and recommended for hire. If you present too many risk areas that the team feels cannot be addressed, and therefore you're joining the company will not raise its bar, they will decide not to hire you. Obey this decision. Amazon will not give you another chance for an interview for a subsequent six to twelve months. By that time, you are expected to improve on the professional areas where you are weak and reapply if you are still interested in working at Amazon. Unfortunately, Amazon wouldn't tell you what those areas are, and you would have to figure them out yourself. The third option, which is to hire in another position, is decided upon if the team feels that you will raise the bar at Amazon but not at the specific role you have applied for. In that case, Amazon will look for other roles where you will be a good fit and might conduct some short future interviews specific to those roles. To make the final decision, the bar raiser and the hiring manager must comply fully with the team. They may veto the decision taken by the team if they do not like it. The team members may all recommend hiring you, but the bar raiser may shoot down the proposal, and you won't be hired. This is very rare, though. The bar raiser has this sort of authority because of their experience at the job. They act as role models and guides for other interviewers to ensure that the interviews are taken in a way that befits Amazon's high standards.
The Offer
This is what you are waiting for right now. Once the debrief team has given you the green light and has decided that you will raise the bar at Amazon, they will approach you with an offer. As mentioned earlier, it takes about three days for every individual interviewer to file their recommendations and have a debrief. However, you can expect communication from your recruiter within anywhere between 24 hours to five days, depending on if anything goes wrong or not. During the call, you will be asked what sort of compensation you would expect, which would typically be a combination of joining bonus, salary, and equity stocks. While compensation can depend on a host of factors, including your ability to negotiate and the talents you have to offer. For example, a product manager at Amazon earns about $145,000 in base salary, $110,000 joining bonus (paid over a two-year period), and $200,000 in equity stocks, paid in Amazon's unique gradual payment system over the course of four years. If you performed well on-site, but could not convince your interviewers that you would be a good fit in the role you have applied for, then the recruiter will inform you over the call that you are being considered for other roles and that you might have to go through a short interview process with hiring managers from other teams. These interviews are expected to be more casual, as you have already passed their leadership test, and they know that you will raise the bar. However, it is advisable not to let your guard down and stay prepared for further questions on leadership and behavioral principles. The recruiter may even ask you to sit tight for some time while setting up a role that they think would be perfect for you.
Conclusion
You're probably going to work at Amazon shortly, so a hearty congratulations on that. All you need to do is accept the call from your recruiter. You will most likely hear them tell you that you are hired for the position you applied to or that you are being considered for another role at Amazon, which will be good for you and the company simultaneously. There is no need to freak out over this call. It is going to be good news. Best of luck!
Frequently Asked Questions
Will I need to dress formally while taking the call from my recruiter? It's just a simple phone call. You will just have to talk to them and tell them about your compensation expectations.
Should I contact my recruiter if I do not get a call after three days of my on-site interviews? You should send in a polite enquiry through email. However, if a week passes and you don't get a notification, you have probably been rejected by Amazon. Send in an enquiry nonetheless and they will inform you of the same.   
What to expect in a call from the recruiter at Amazon after the on-site Interview?