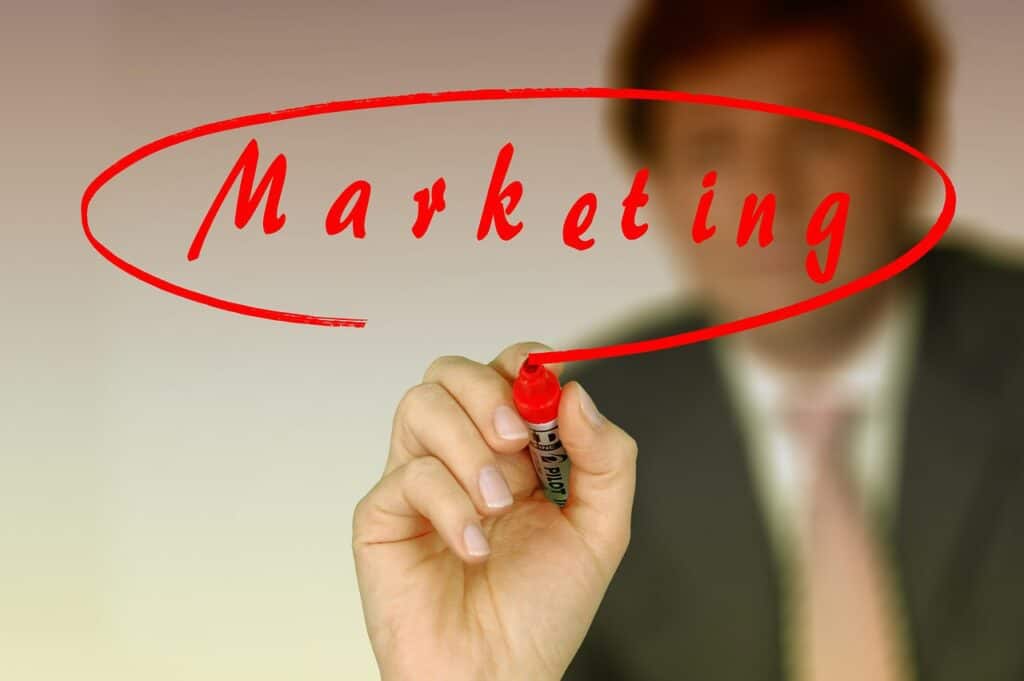 We will discuss Product Marketing Manager Interview Questions in this article. Stay tuned to know more about it in the upcoming article.
What is the role of product marketing manager?
A product marketing manager analyzes the market and develops effective marketing strategies to communicate with their target audience about their new products. They are responsible for balancing the essence of the brand as well as adapting to the changing market. Often, product marketing managers are the "voice of the customer" as they directly contact them and understand their likes and dislikes about the product. Hence, their feedback brings an impact on how the product is molded and improved. 
Required Educational Background to Become a Product Marketing Manager 
Ideally, an undergraduate degree would suffice. But management courses that include business studies, marketing, and advertising would help improve the qualifications that a product marketing manager requires. Universities today have particular programs for young adults with interest. Students with visual communication degrees also have a good knowledge of branding and consumer communication. Hence, it is not necessary to do a management course to become a product marketing manager. 
Relevant Experience
Once a student has graduated and obtained a degree, companies usually are ready to hire them and train them to adapt to the company. However, a work experience for 2-3 years is highly appreciated.
How long does it take to become a product marketing manager? 
Obtain a bachelor's degree in management or Design (3-4 years)
Explore and gain enough training experience to have a better understanding (at least 2 years)
Pursue an MBA for advancement (optional)
What are the skills that product marketing managers must have to excel in the field? 
Being a team player. A product marketing manager is expected to combine with multiple brand departments like the sales and PR executives. Often, it is when markets are analyzed, and the product adapts to the needs of the target segment brings a well-functioning product. But with a good team of employees help make the product reach its highest potential. 


Excellent communication skills. One should have the ability to communicate the story of the product and show the brand's essence at the same time. Making users feel like they resonate with the brand in its visual aspects helps them engage with the brand and feel belonged.   


Research skills. The beginning of a good product starts with research, and it is the primary data that helps adapt the brand to its users. Analyzing the constant change in the market is key for the growth of the brand. User experience always influences the problem-solving aspect of the product, and research can make or break a brand.
What are the working hours like?
Typically, product managers are expected to work within the standard office hours, 9:00 am to 5:30 pm. But it is noticed that they tend to work over 45 hours a week as they often travel places to meet clients and visit trade markets.
How much money does a product marketing manager make? 
Initially, employees are paid a training stipend of $15,000. However, they are expected to earn an average of $90,000 per annum at many permanent positions based on the company. 
Product Marketing Manager Interview Questions
How can you term a product to be well marketed? 
When the marketing content includes the new and improved features of the product, it talks about the "wow factor," keeping in my mind its competitors and the affordability and availability of the product. It is comprehended as good marketing. The content for advertising should focus on being interactive and informative with its target persona to get them to engage with the product. 
How do you grab the attention of the audience from today's generation?
Young adults from today's generation often spend their time smartly and expect to gain information on their most dependent gadgets – Phones and Laptops. Brands have also adapted over the years to various platforms that differ from the mainstream methods of advertising. Humor and interactive design thinking are key skills to stick to the user's mind. People remember brands through visual and interactive aspects like logo, color, form, sounds, etc. Advertising on social media platforms has become inevitable. 
How do measure the success of product marketing? 
Besides the quantitative profits that the brand makes from a particular campaign, a well-marketed product will bring a higher impact because the user would engage with the brand's essence it would influence one's future purchases from the same brand as well. Marketing briefs with a strong concept should be unafraid to execute and take risks as long as they believe in the same because the response could be in their favor to help take the product beyond just its functionality. 
How important is it to bring social concepts in advertising? 
Social concepts are brought to light today mostly through young adults, and I believe that it makes for a strong consumer persona besides the product's functioning. Concepts like frugality, sustainability, body positivity, racism are part of the brand's values and are believed to be inculcated to change stereotypical thought fed into their minds. Products built-in support of these concepts have flourished and are purchased by consumers today, which helps support and prove good marketing concepts. 
For example, the Maybelline Fit me foundation has foundation creams and concealers for people with different skin shades and brings a sense of inclusivity for darker skin shades.  The campaign's tagline being, "I'm just a shade apart."
What are risks involved when you are a product marketing manager? 
This position comes with risks for the business in general. Therefore it is important always to be prepared for the better or worse. A wrong marketing concept can ruin the entire campaign and easily influence its consumer base's purchasing behavior. This is also where a good team effort plays a huge role because the concepts always undergo a critical feedback session to be molded correctly.
How has packaging played a role in the product marketing? 
Packaging is today's selling point for a brand, as it is the first element of the product that the user sees, touches, and interacts with within the markets. A good package needs to be informative and show the exclusivity of each product in the product line. Interactive packaging requires a lot of skill, and package design is a broad topic considering the development of the product. Packaging today is beyond aesthetics and functionality. Branding plays its role in packaging as well; it changes the entire perception of how the product is seen and experienced without having to touch it. 
Is a good social network necessary to market a product?
Although brands have individually stood out in the markets, a good social network is always an added advantage to reach a wider audience. This is very popular because most social circles with celebrity endorsements get their specific audience to experience the product and feel as good as them. Nothing can take a product to its highest potential like a loyal consumer base. Having a social celebrity or influencing circle can help enhance the presence of the product in the market. 
How do you keep track of what insights to improve with each campaign?
Insights from each campaign are easily tracked, and both the negatives and positives are analyzed before going forward with the next step. The brand's emotional position adheres to different consumer persona. Differently, the touchpoint medium is chosen also has a varied result. But bringing a balance between multiple mediums of execution makes for a good development seen in the brand's growth. 
No two campaigns can be compared as well; each campaign has its own motive and emotion that allows the level of engagement with the consumer. Comparison of the same should be avoided because the positives and negatives would be very alike. Each marketing campaign comes with its risks, learnings, and development. 
What are the other career opportunities for a qualified product marketing manager?
A qualified product marketing manager can further apply for other positions like:
Marketing director 
Product and package designer 
Publication 
Can product marketing managers work from home?
Product marketing managers mostly work with developing marketing strategies and create plans of execution accordingly. About the covid restrictions, work from home is a comfortable possibility for people in this position. It can be executed efficiently unless the employee is keen on working, particularly in the office space. As most of the work requires creative thinking, a space like one's home often favors the situation.
 However, this can often lead them to be demotivated as they are in their comfort zone and do not have anything other than a deadline pushing them to get work done. Sprint activities and ideation processes can boost their creative flow and ensure active participation between team members. Therefore, work from home is proved to be a comfortable option for this profession.
Also read Product Marketing Interview Questions [+Sample Answers]
Top 10 Product Marketing Manager Interview Questions