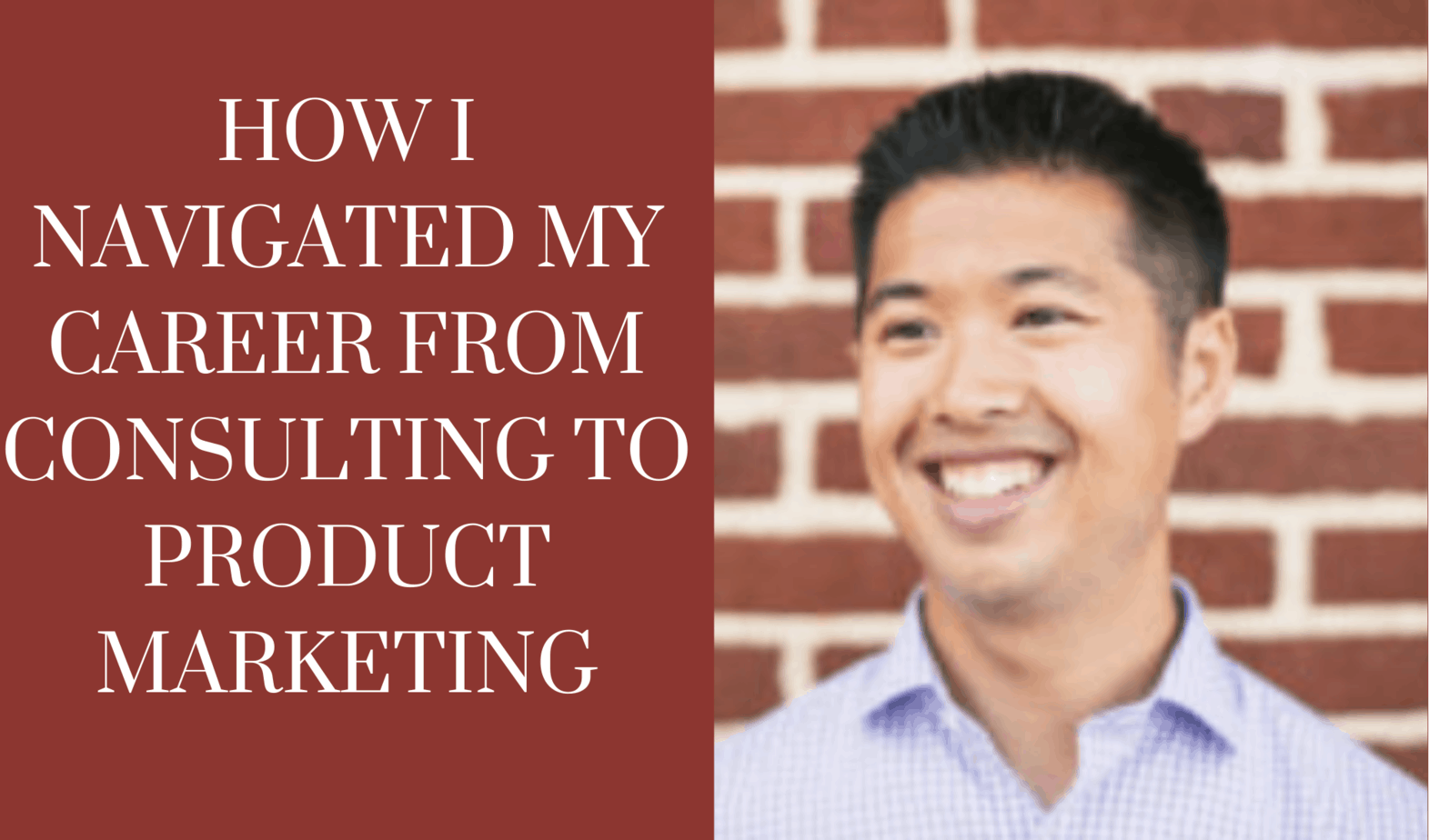 How was your University time?
I graduated with a Bachelor's Degree in Marketing and Theology from Boston College. My time at Boston College was phenomenal I experienced so much transformative growth and built friendships and relationships with people that I cherish deeply. Above all, it gave me time to think and explore deeply, what kind of impact do I want to have on the world, how can I use my skills and talents to the best of my abilities, and what kind of person do I want to be? From there, it was all about experimenting and pursuing activities, classes, lectures, events, etc. that would help me answer those questions that I was thinking about.
I was very involved when I was in college – I was in student government, I was a Resident Assistant in the Residence Halls, I was an Orientation Leader for First-Year students and got the chance to mentor hundreds of students. My most meaningful experience was student government – I was an elected official for all four years and my senior year I was elected as Student Body President. Those experiences taught me so much about myself and prepared me to eventually transition into my professional career. I walked away with the realization that I will be most fulfilled, happiest, and feel most successful when I am using my education, skills, and talents to make positive and transformative impact on the world and specifically on people, and that has fueled how I live my life.
After working for a few years at Deloitte Consulting as a management consultant I went back to school to receive my MBA from the University of North Carolina-Chapel Hill. Here, I focused on doubling down in some of my areas of expertise and competency, rounding out some of my areas of development, and building up my leadership and management skills. I treated my time in business school as a chance to learn as much as I could every day so I could prepare myself for whatever would come my way in the next 30 years of my career.
Getting the chance to learn from some of my accomplished classmates about their experiences in their fields of discipline, building relationships with professors and administrators and getting their coaching and guidance, and exploring and experimenting in various projects, initiatives and activities ranging from student government to entrepreneurial pursuits made business school an incredible experience. It was in business school where I got the idea to launch a media business, and the websites I run MBAschooled and CareerSchooled were born.
Why did you Seek out a career in Product Marketing?
When I was coming out of Boston College, I realized that I loved solving problems, working on teams, leading, and working with really smart and intelligent people. When I did some research, talked to professionals and reflected, I realized that management consulting could be a great career path. I was fortunate to have options in the recruiting process, but when it came down to it my goal was to start off my career on the right foot and build a core set of skills that would make me a successful young professional. Consulting was everything that I wanted – I got the chance to work on a diverse set of projects across functions and industries, learned from smart, hard-working and intelligent people, and got mentoring and guidance to helping me start off my career on the right foot.
After business school I returned to consulting, and got a chance to again, build on that core set of skills I Initially developed while getting deeper experience and expertise in a few areas that I was really interested in. Over time, I realized that while consulting was a great path and a great career, it was time to move on and try a new experience that would help me build new skills and help me get new opportunities.  I took some time to reflect on what I was good at, what I enjoyed doing, and what I thought I needed to do to be successful in my career. I loved telling stories, connecting with people, and being a leader/representative of a team/company/product/vision. It was upon that realization that I realized that a career in marketing, and specifically product marketing was what I wanted to do next.
Some more details of my process are here, but I once I realized what I wanted to do, I defined my priorities for what was important to me, identified the companies where I thought would align with those priorities, and started looking for opportunities at those companies. I was fortunate to have people in my network who helped me find a number of opportunities and I eventually joined Salesforce as. Product Marketing Manager.
What was your first job or nuggets from jobs you had that helped you to get to where you are today?
Execute Always – Always deliver on what you say you will do. It doesn't matter if it's a really simple thing or a project of strategic importance, take pride in your work regardless of the task and you will earn the respect of others.
Solve Problems – If you focus on solving problems, you will never run out of opportunities. Furthermore, people generally like and appreciate other people who go out of their way to solve problems, so you'll earn the respect of your colleagues
Own Your Career – You are responsible for your career, and nobody is going to actively manage it except yourself. It's upon you as an individual to think about what you want to do, what you need to learn, how you can be successful. Surely, you can't do it on your own, and you need to learn how to be resourceful and to ask from others for help, but that starts with you. If you want to be successful in your career, you need to define for yourself what success is and then go and work towards it.
Learn how to Learn – The people who are most successful aren't successful because they know everything. Sure, they might be smart, and that helps, but they are successful because they can pick things up quickly, test/experiment, and then find solutions that scale. They know how to learn and are comfortable with being placed in situations where they aren't the expert but eventually can be successful. What they are working on today is going to be different than what they work on in the future, but because of their ability to constantly learn and grow, they'll never have a shortage of opportunities.
How did you prepare for an interview?
I've written about my interview prep process before, but it starts with understanding how I am going to tell a story about why I am a great candidate for that specific role, and why they should choose me. As a candidate, it's your job to convince the interviewer that you A) have the skills and competencies it takes to be successful in that role and B) that you are someone that will be a positive contribution to the team and organization. I prepare by thinking about the skills and experiences I've had in my life that will answer those two questions. I'll also often review the job description to see what the roles and responsibilities of the position, and try to map out specific examples of those examples and experiences. Finally, I'll study up on the company, the culture, and if I know anything about the specific interviewer, and prepare a set of questions that I want to ask.
Things are changing very fast in the industry; how do you keep yourself updated. Please list techniques or newsletter, podcasts, events etc
I think it's important to stay apace (or ideally, ahead) of what's going on, and to be a continuous learner, so I focus a lot of time on activities to help me do this
Reading – I read a lot to make sure I am keeping up with the trends and that I have a provocative thought on what the future will be. Whether that's checking Twitter every day, using apps like Pocket and Nuzzel, or reading industry blogs and news outlets, I consume a lot of information to make sure I am informed
Connecting – I spend time keeping up with people in my network to A) hear how they are doing and what thye are up too but also B) to get their perspective and thoughts. Spending time with smart people makes me smarter so I make time to do it.
Doing – While reading and connecting are nice, sometimes you need to do things to make it real. I put into practice some of the things I am thinking or reading about through various side projects and in my day job. As an example, I am now a Career Coach, and that all got started through blogging on career related topics.
Advice for someone looking for job?
I've written about how to go about finding a job, and how I went about it myself, but I think it starts with understanding what you interests are, what unique sills you have, and what opportunities are out there that intersect with your skills and interests. That process starts with self-reflection – what do you want to do? Taking the time to ask those honest questions is important.
Another key point is to when you're applying or interviewing for a role to understand your story, and what your competitive advantage is as an applicant. Companies get many applicants for the roles – why should they choose you over everyone else? During the interview, you need to convince them that what you have to offer is better than any other candidate, so think about what makes you unique, and make a compelling case for the outcomes/value you'll provide if they were to select you.
Al is also a Career Coach, Author and Keynote speaker on the topics of Career Planning and Talent Development, and has advised hundreds of professionals from college students to Executives on Career planning, leadership development, and navigating change. Al is also an author and writer, and his work has been featured in Time, Fast Company, and The Wall Street Journal. He currently runs CareerSchooled – an online platform that helps people grow their careers. Al is currently a Product Marketing Manager at a Technology company, and previously a management consultant at Deloitte Consulting LLP. Al resides in San Francisco, CA, enjoys traveling, sports, running and reading.
How I navigated my career from Consulting to Product Marketing