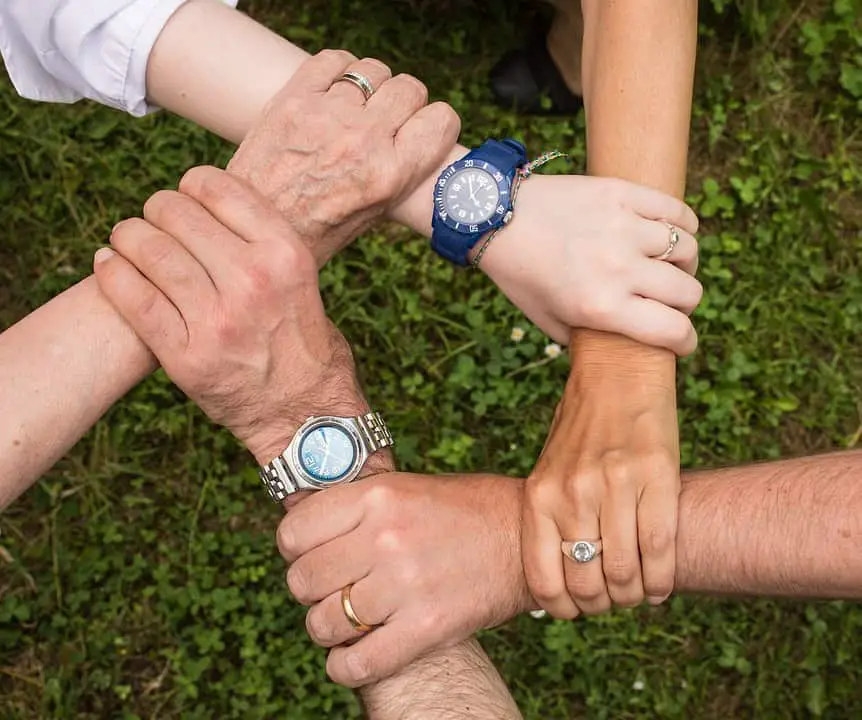 Job applicants looking to land a direct support professional role in an organization are asked certain types of questions during the interview. This is for the interviewer to discover your skill sets and decide if you are a great fit for the role they are looking to fill. Many possible Direct Support Professional Interview Questions can be asked. However, the given responses always lead to an assessment of the applicant's skill set and how the applicant reacts or responds to certain situations. 
Who is a DSP?
This is someone who works directly with people with disabilities (physical or intellectual) by caring for them and guiding them to independence. This person works to integrate these disabled people back into their communities. We can deduce that a direct support professional has to have the following skills: Compassion, Organization, Leadership.
Salary Expectation
According to zippia.com, entry-level workers in this field earn $11,000 yearly, and the senior 10% earn $57,000. However, the average salary for this job is $25,980.
Required Skillsets for the Job
To qualify for the role of Direct Support Professional, after making it through the resume screening process and the assessment test, it is necessary to evaluate one's skills once again to be certain you have the necessary arsenal to take on the job. This is because the more required skill set you have, the closer your responses to the interview questions are to the required responses. Some of the necessary skill sets include:
Patience
Confidence
Leadership
Interpersonal skills (Compassion, empathy, and sensitivity)
Administrative skills
Communication
Organization
Integrity
Attention to details
Trustworthiness
Physical Stamina
Ability to work under pressure
Educational/ Training Requirement
Though not always the case for all recruiters, the direct support professional educational requirement is often a high school diploma or its equivalent. It is also an added advantage to be trained in
How to respond to emergencies
Housekeeping tasks
Personal hygiene
Safety techniques/measures
Oftentimes, on-the-job training is given by the company recruiting. However, many employers require that the applicant be CPR certified before applying to this role.
Certification
Getting certified is not a national requirement. However, recruiters often look more favorably at applications that have certifications than those that do not. The National Alliance for Direct Support Professionals (NADSP) is the national certification program for direct support professionals. This certification is offered at three levels.
DSP-I Certification: After attaining the Code of Ethics Commitment E-Badge, this is the first level of certification pursued by Direct Support Professionals.
DSP-II Certification: This level of certification requires Accredited Education E-Badges and builds off of the DSP-I certification.
DSP-III Certification: As the highest certification level a Direct SUpport Professional can attain. This certification signifies the deep-rooted commitment the direct support professional has to the people whom they support.
To learn all there is to know about the required certifications to become a direct support professional, visit the NADSP website.
Direct Support Professional Interview Questions
Let us go through a few sample interview questions with the kind of response expected of the applicant to get familiar with what to expect during the interview.
Have you had an aggressive client before? How did you handle the client?
As a direct support professional, you are expected to have good communication and conflict resolution skills. This person should also show enthusiasm for the job as this would be evident in your answer's politeness. Those skills are what they expect to identify with your answer.
Sample Response:
I listened to the customer without interruption and repeated that I understood until she was done talking. She was more receptive then as I talked to her calmly and apologized, and went ahead to proffer possible solutions to the problem at hand.
How do you handle an emergency?
This question accesses your ability to work under pressure and exercise judgment when you have to think fast. A good response to this question will entail the applicant maintaining level-headedness as they swiftly manage the situation.
Sample Response:
One of our patients had gotten a deep cut from a sharp object he had obtained and was bleeding a lot. On getting to him, I took calming breaths. Then I quickly reached for the first aid kit there while I asked another staff to dial 911. As it was an arm injury, I raised his arm above his heart and applied pressure to the point of cut with clean gauze. Upon the arrival of 911, I explained what had occurred to them and showed them the item that had caused the wound as they took the patient into the van.
Tell us about your experience dealing with frustration from a client.
Patience sure is a virtue every direct support professional is expected to have. A good response is expected to have exhibited patience and empathy while remaining calm and collected.
Sample Response:
To not upset the client who was having trouble understanding my speech, I had on the third occasion requested the help of a more experienced DSP in addressing the client's issues and supplying the needs of the client.
Why do you want to work as a DSP?
Your answer to this shows your commitment level towards being a direct support professional and the disabled. This is needed as the interviewers understand that the role is tasking. As such, they would be looking to hire someone with the commitment to keep at it regardless.
Sample Response:
I suffered an accident when I was 12. The care and support I received from the professional who took care of me was the hope I carried through me as I recovered. I understood the need for a direct support professional as someone who needed one once upon a time.
Do you think it is okay to prepare meals as a DSP?
This question has only one answer, Yes. A direct support professional is expected to have cooking as a necessary skill.
Sample Response:
Yes, I believe it is okay to prepare meals as a DSP. As my job is to assist the disabled, cooking is a skill that always comes in handy when in the company of a disabled.
How do co-workers describe you?
It goes without contention to be honest with the response you give to this question. As the hiring team might have already checked back with your former workplace, this company you are applying to is your potential place of work. Being dishonest with your answers can sabotage your work there in the future if you make it in. Highlight the skills you have that are a great addition to the company.
Sample Answer:
I've been told that I am detail-oriented and perceptive. They say I always catch the energy in a place faster than anyone and reacts accordingly to keep everyone in it comfortable and at peace.
Are you passionate about helping people with disabilities? Why?
Interviewers want to deduce your level of commitment to working with the disabled as they are the primary responsibility of direct support professionals. Your answer should convey your passion-driven reason for deciding to be one.
Sample Response:
Yes, I am. It reminds me, every day, of my relevance to society. Every time I am opportune to stare in the faces of those leaving whom I helped guide back into society, it is always rewarding.
What are the experiences you have had as a DSP?
In answer to this question, you could share the valuable lessons you have learned while working as a direct support professional.
Sample Response:
Being a DSP completed my experience of both worlds. I have come to experience firsthand the frustrations that those who cared for me as a disabled child did, yet, I can empathize with the disabled. I feel like a mediator, like I was destined to be a DSP.
Tell us about a failure you have experienced in this field
There is no point in playing smart here and trying to come off as perfect. The interviewer wants to figure out if you reflect and accept your mistakes, take responsibility for them, and make them right.
What steps have you taken to improve yourself as a DSP?
If you don't have a lot of experience working as a DSP, highlighting intentional progress you've made with maintaining soft skills like compassion, communication and teamwork serve as experience. Related volunteer jobs count too.
Sample Response:
In the past years, I volunteered at different rehabilitation centers during school breaks. I have also worked as a Customer Support Manager in hospitals, and these experiences have greatly improved my interpersonal skills. I am DSP-I certified, and my previous engagements at care facilities helped me make practical use of the knowledge gained from the certification courses.
As an applicant, you should also have questions you would like to ask your interviewers. This shows your interest in the company and helps you decide if you can thrive if it is a company.
Also read Direct Care Staff Job Description, Salary & Duties
Latest Direct Support Professional Interview Questions With Answers