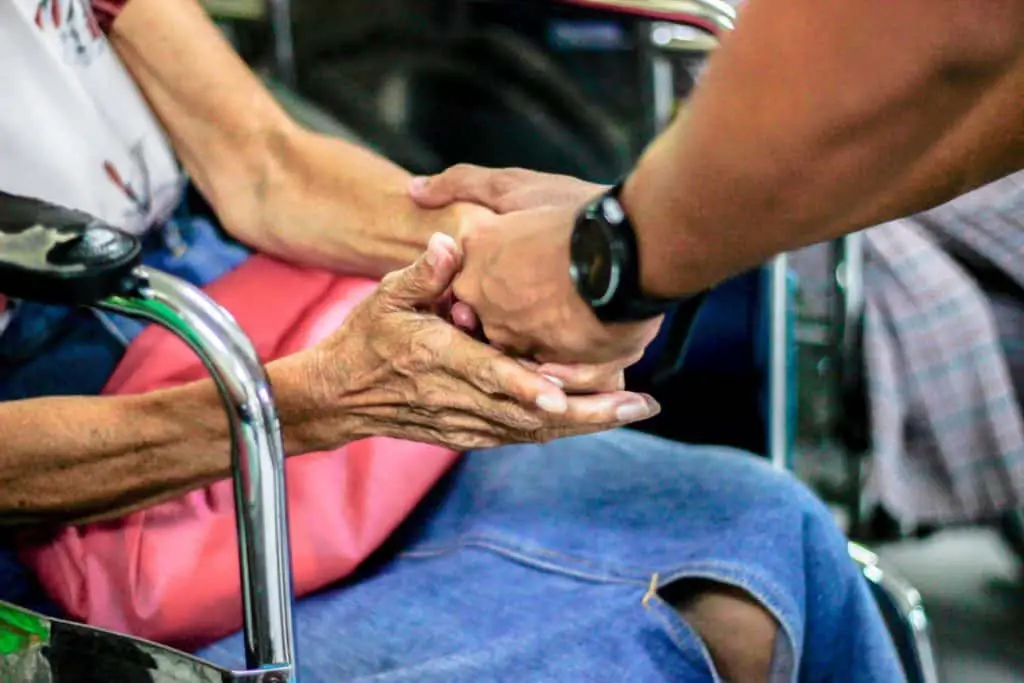 You have finally decided to be a direct support professional or DSP in short and are about to start rolling out your job applications soon enough. The sooner you learn about the necessary skills and values required in this field, the better. To become a successful direct support professional, you need to have a basic high school diploma. College or the procurement of a bachelor's degree is not necessary but always gives an added advantage. Bachelor's degree in a social field may, in fact, give you an edge over the other candidates. We will discuss Direct Support Professional Interview Questions here in this article for you.
Read on to have a clearer picture of the requirements and interview questions below.
Job Description and Requirements
Job Description:
Being a direct support professional, your main task is to look after people who are differently-abled and have intellectual and developmental disabilities.
A direct support professional encourages and helps the differently-abled people better integrate with their community, whether it be their workplace or school.
You would be responsible for taking good care of them and may also have to help with everyday tasks like housekeeping, running errands, to name a few.
Be physically present and arrange for transportation for outings, doctor appointments, and similar activities.
Establishing a secure and positive relationship with the client during your tenure.
Keeping track of the resident's requirements, whether it is food or medical requirements.
Advancing your client's decision-making skills, productivity through various activities.
Job Requirements of a Direct Support Professional:
To be a direct support professional, you need to have a high school diploma or a suitable equivalent.
Having a valid driver's license is a must.
The candidate can also complete professional certification from NASDP.
Some states may require you to complete a DSP training program or pass a challenge test.
No previous criminal background should be present, and health screening should be done.
Good development of administrative skills: it would be helpful for you to familiarize yourself with some basic computer programs/basics of a computer.
You should be able to exhibit your soft skills and have empathy, patience, love, and most of all, be very understanding. 
Previous volunteering at organizations that shows some experience is always beneficial.
Availability to work various/ multiple shifts. 
Build an impressive and strong resume that showcases your certifications/courses and your soft skills. 
Let us now look at some direct support professional interview questions:
The interview process for a direct support professional provides administrators and the clients to assess and validate each candidate's ability as a potential and successful DSP capable of facilitating genuine and lasting relationships with their respective candidates. The interview is very crucial towards your career and hence having the necessary skills and giving a good interview is of utmost importance. That is exactly why we have discussed some Direct Support Professional Interview Questions below. We have tried to cover as many questions as possible for your reference. 
Direct Support Professional Interview Questions
Why should we hire you as a direct support professional? OR Why do you want the position of direct support professional?
Answer – "I feel like I would be the ideal candidate for this position of direct support professional because I do genuinely enjoy working with people, understanding their dynamics, and being there for people who may feel disconnected and excluded. I want to help people reach their goals, make them feel included, and hopefully positively impact their lives. Ever since I was young, I have always wanted to help people in whatever way possible, and being a direct support professional would help me do that."
In your opinion, what makes good direct support professional?
Answer – "A good direct support professional must have good and nurtured soft skills. Since they work with people with different disabilities, they have to be emotionally and mentally strong and possess strong people skills. Attention to detail, patience, empathy as well as compassion for their clients is mandatory too. One also has to be willing to devote a lot of their time and energy." 
Discuss a time as a DSP or a volunteer where/ when you experienced frustration with a client and how you dealt with it?
Answer – "In every professional field, more so in this field, having ample patience is a key factor. Since this is a subjective question and requires you to dwell on your past experiences, there is no ideal answer for this question. Make sure you refer to an experience that suits the question and shows how you dealt with it. Demonstrate how you coped with and managed that situation and show how calm and collected you were despite the challenges."
How have you helped clients/ how do you plan on helping clients with their daily care routines?
Answer – "Such type of a question is designed to check your support-specific knowledge. Make sure to include things like "I am willing and keen to work with people from all strata, keep in mind their specific requirements" and highlight how you helped people with a spectrum of support requirements. If you have some experience, give extra attention to the details and the personal requirements of the client that you catered to."
 As a direct support professional, do you have experience helping individuals with computer programs and the internet if needed?
Answer – "Yes, I am well versed with the internet and the current technology and try my best to stay updated. Whenever needed, I will be able to assist and guide my client whether it be using Microsoft word or Netflix or anything else." In case you have any certificate course related to computer programs or basics of a computer, mention that too." 
What are your strongest and weakest soft skills from self-observation or any particular past experiences?
Answer – "For an individual-level question like this, make sure to highlight all your strong points and give certain examples which can verify the same. When mentioning your weaknesses, start by saying, "there are certain areas which I can definitely work on" and go onto mention those areas. Be honest and accept your weak points, if any, instead of brushing them off." 
In your opinion what is the hardest or the most challenging part of being a direct support professional?
Answer – "I can definitely understand the challenges that come with being in a position of direct support professional. One may have to deal with some pretty stressful situations, certain challenging behavior, and sometimes some experiences and situations that may be too tough to deal with. One more challenge could be the lack of response from the client, but it is our responsibility to try and hope for the best. Despite some challenges, at the end of the day, it is a job which gives me a sense of satisfaction and gratification and teaches me a lot of skills." 
Are you willing to work in shifts and give in the time that is needed of direct support professional?
Answer – "If the job description needs for you to work in shifts, check if it is possible for you and inform accordingly. If you can't work in shifts, explain it to them and see if any adjustments can be made. Check your schedule and the number of hours that you are required to work for and make an informed decision."
What motivates you at the workplace?
Answer – "While answering this question, be very genuine. Reflect on what made you choose this field, what inspires you: your helpful nature, your want to do something for society, or your want to take up challenges. Keep your answer simple, direct, and positive."
Can you communicate well with people from different backgrounds or different ethnicities? 
Answer – "Yes, I will be able to effectively communicate with people from different backgrounds, different ethnicities, or any such difference. I don't see these differences as a barrier, for my main priority is to help the person and look after them, and nothing else matters. As long as the work atmosphere is safe for me, it won't matter to me. As a direct support professional, I have been taught to look at clients as people and not focus on anything else."
CONCLUSION
Being a direct support professional comes with its own responsibilities, but it is a field that gives immense satisfaction and a different perspective on everything. Above are mentioned some sample interview questions that may be asked once you fulfill the basic selection criterion. With time, we have seen a tremendous increase in the employment and need for direct support professionals. Having a good resume and some voluntary work is always helpful during your selection process. Be gentle, empathetic, and understanding towards all fellow human beings.  
Frequently Asked Questions
Is it mandatory for me to go to college to be a direct support professional? No, it is not absolutely mandatory for you to have a college/bachelor's degree, although having a bachelor's degree is always helpful. You can start working with a high school diploma as well, be sure to check your state's requirements before applying. 
Also read Direct Support Professional Job Description – Duties and Skills
Direct Support Professional Interview Questions 2021