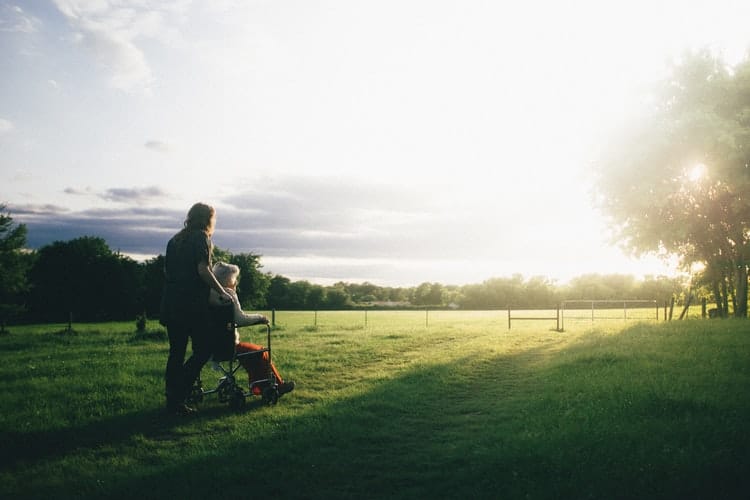 Do you like to help those in need? Do you feel that you are more of a caring individual who would like to assist those who cannot help themselves? Then, look no further.
A direct care staff furnishes qualities that you may have if you are looking for this job. Your job is to provide help and support to clients who are unable to look after themselves. Your clients depend on you solely to carry out all the tasks that they are supposed to do. You may have to run errands for them, provide them with physical help if needed, or assist with personal hygiene. You will also be referred to as a caretaker. Direct care staff is employed either by an individual or by a wellness faculty. 
Direct Care Staff Job Description:
You must possess some experience in this field as the client's well-being will be entrusted to your hands. You should also possess some great interpersonal skills as a large part of the job requires you to communicate with the client. It would be best if you were friendly, humble, compassionate, and empathetic. Many family members are away from each other and hence cannot tend to those who are limited by their immobility. Take, for example, an elderly couple whose children reside in another part of the world. They can't look after their parents. They will require somebody to fulfill that role. Here is where you as a direct care staff come into the picture. You will attend to all the needs of the elderly couple. You will also be required to act as a nurse. This is because, depending on their age, they will need medical assistance.
There are 3 categories of direct care workers. They are mentioned below:
Nursing Assistants or Nursing Aides: These direct care staff mostly work in a hospital, nursing home, or clinical setup. They help the client by bathing them, feeding them, taking them out for a walk, giving them their medicines on time, and conducting other at-home medical procedures like checking blood pressure, sugar levels, etc. They also perform physiotherapy on patients.
Home Health Aides: Their works resemble the ones mentioned in nursing assistants. The only difference is that they work in a home setup. Some minor additions to their responsibilities include cleaning the client's home, washing, drying, ironing their linen, cooking for them, etc.
Personal Care Aides: They carry out responsibilities of both the categories mentioned above. But they also work in a group environment wherein they encourage their client in group activities or assist them when they are working. These aides ensure that their client gels along with everyone in their community, thus developing a social outlook.
The direct care staff is a highly demanding job and provides financial stability. If you take up this job, you are set for the rest of your life.
Duties Of A Direct Care Staff:
As a direct care worker, you have a lot of responsibility on your shoulders. Some of these responsibilities are listed below:
Assist the client if they are immobile, injured, and weak or need another person's company.
You are required to administer prescribed doses of medication as prescribed by the doctor or healthcare worker under whose care the patient is.
Keep the patient's health in check and monitor the patient's progress and report this progress to designated authorities.
Assisting the patient in personal hygiene and performing household duties as per the patient's instructions.
If the patient's blood pressure or sugar levels have to be checked, you should know how to use the required operating devices. 
Keep control of the patient's diet in prevailing medical conditions and make diet charts that include the recommended food by the doctor, dietician, or health care worker.
You may be asked to pick some groceries, sweep and wipe the house, water the plants, or take the pet out for a stroll if the patient has any.
You will have to accompany the patient on medical visits or if they are traveling anywhere else.
Ensuring that the environment the patient is living in is clean and tidy at all times.
Requirements To Qualify As A Direct Care Worker:
There are certain requirements and criteria that you must fulfill when you apply for the role of a direct care worker. The requirements are as follows:
You should possess a high school diploma or GED.
You must have completed the National Caregiver Certification Course. Candidates who have completed this course will be preferred over candidates who have not.
You should have experience of a minimum of 2 years as a caregiver or any other similar job.
You should have in-depth knowledge and extensive practice in the field of Direct Care.
You should have certification and experience in administering a prescribed dosage of medications to the patient.
It would be best if you were comfortable performing house-hold chores.
You should possess the ability to maintain the safety and cleanliness standards required.
It would be best if you were willing to work overtime, on holidays, and should be within the patient's vicinity to present when the patient needs you in case of emergency.
Salary Of A Direct Care Worker:
The salary ranges depending on the category you are under. As per Zippia's census, a direct care worker earns an average of $25,317 a year. The average hourly estimate is $12.97 per hour. An entry-level direct care worker can expect to make around $21,000 a year. The top 10 percent of this crowd earns $29,000 a year. 
Here is a breakdown of the salary of a direct care worker in different cities of the United States:
A direct care worker earns $34,000 in West Springfield Town, MA.
A direct care worker earns $28,000 in Scranton, PA.
A direct care worker earns $27,000 in Pikesville, MD.
A direct care worker earns $25,000 in Yuma, AZ.
A direct care worker earns $24,000 in Detroit, MI.
A direct care worker earns $24,000 in Springfield, OH.
Also read Masters in Nursing Salary
Direct Care Staff Job Description, Salary & Duties