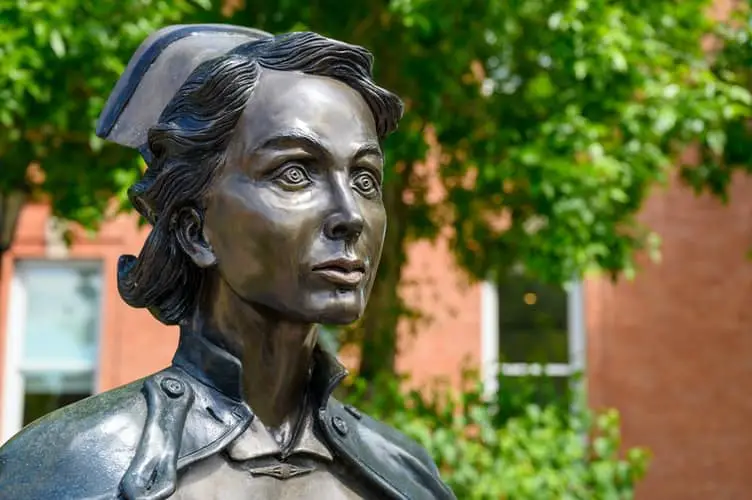 Being a nurse is not an easy job as it requires you to multi-task and work for a massive amount of time. Some nurses don't even get the chance to go home or be given a chance, only for a day or two. They rarely get the vacation they need.  There are millions of nurses worldwide, and there are thousands and thousands who are taking up a degree in the same field and studying to get a Mastery or Doctorate, and it is something that I personally admire.
A masters' degree gives you deeper knowledge, while a doctorate is a more highly research-based degree. Nurses are critical to the world, especially now as we suffer from the pandemic, they sacrifice and risk their lives to save many. We should give them more recognition than they deserve.
It is known that nurses become rich after years of experience, but most of them don't get to see their families a lot in return. Even though they earn a lot, some still live in simplicity and some in a more alluring way. From pediatrics, nurse practitioner, to surgical nurse. How much do they really earn? In a month? In a year? It all depends on the location where they work and the specialty they're in.
You'll be surprised to know that nurses in Asia don't earn as much as those working in the USA or even in the Middle East. Why do you think most nursing graduates from Asia fly to the Western world to start their careers?  The main focus is on those who earned their Masters's Degree and now renowned nurses and how much they earn.  Who knows, maybe after finding out, you'll be motivated to take up mastery as well.
But don't worry, other nurses in different fields will be mentioned to give you an idea of how much nurses earn in general. Registered Nurses have different salaries in every state. That's because the cost of living is not the same everywhere and still, it differentiates from your job type.  For example, a registered nurse's average salary is around $64,000, a surgical earns about $71,000, and a nurse with a master's degree earns $84,000. 
But why do nurses with a master's degree earn more?
They slowly become professionals while studying. Their knowledge level is much higher than those with a bachelor's degree, so they are given a much bigger opportunity and become instant candidates when applying for a job. Not just that, but they can also become other nurses' guidance at work. The amount of time and effort they gave is being rewarded.  For nurses, their salaries increase over time as they become more experienced in the medical field. Of course, they get promoted too, but everyone starts somewhere. Nurses tend to be competitive and strive to persevere. 
The salaries they earn usually change every year or every two years. Sometimes it drops, sometimes it rises.  Most people think that nurses are instant millionaires, but they're not. Yes, they earn a lot in a year, but it's not like the money they receive grows on trees. Like normal people, they work hard to get where they want to be.
Highest Paying Jobs with MSN Degree
Nurse Educator Salary – Based on the job title, nurses who wish to become professors in medical schools. Nurse educators can get hired in hospitals to instruct, and they can also give seminars to professionals to share their knowledge to help nurses grow. A nurse educator earns around $70,000 – $73,000. In some cases, nurse educators tend to become professors, or sometimes, they take on experiences to work in a medical facility before becoming a professor or vice versa. Either way, they are fit to do both.
Certified Registered Nurse Anesthetist – These nurses have a critical job as one mistake can cause failure in a patient. They usually assist fellow anesthesiologists and surgeons, and even dentists – since they mostly require anesthesia on their patients.  According to Sacred Heart University, the candidates has become competitive due to its high paying field. A nurse anesthetist earns $130,000 with an average of $96,000.
Nurse Consultant – Nurse consultants, are those nurses who assist in a selection of areas. They advise medical facilities or even insurance companies. In legal matters, they consult with attorneys. A few specialties a nurse consultant can have, such as consulting in specific health conditions, becoming a management consultant, or consulting in a specific health condition. Nurse Consultants earn a salary of $125,000 on average. They earn a little more due to the variety of fields that are available to them. Take nurse consultants as the psychologists or advice-givers in the medical world.
Research Nurse – Research nurses focus more on researching, and they work in universities, medical laboratories, or companies and organizations that have relation to healthcare and in medical fields.  Research nurses earns between $75,000 – $95,000 annually. Research nurses don't work in laboratories or research departments as they may be required to write articles and reports to medical journalists. Since they work for research, they gather data, statistics, and other information to strengthen the organization's flow. 
Nurse Administrator – A nurse administrator has duties from supervising departments and/or the entire facility. They set schedules, hiring, and many other management responsibilities.  Nurse Administrators can earn up to $200,000 with experience. 



Advanced Nurse Practitioner – As the job title suggests, an advanced nurse practitioner can work in various areas, and they can choose which area they are willing to work based on their specialty. From OBGYN, maternity, mental health, family care, and so on. They work face-to-face with patients, the patient's family, or their guardians/caretakers.  Their salaries depend on their positions, and on average, they earn $98,000 or more annually. 
It usually takes 2 years for a nurse to complete his/her Master's program and achieve a master's degree, but it is very rewarding. The job opportunities mentioned are available for graduates of mastery in nursing but there are many more available jobs for them out there too.
As mentioned before, different nurses have different salary rates based on the state where they live in. Here are a few examples:
A Licensed Practical Nurse provides essential care to patients every day by preparing equipment, medications, etc. 
In Nevada, a licensed practice nurse earns $57,140, while in Massachusetts, it's $58,990.
In California, LPN's earn an average of $56,200, and in New York, they earn $48,770.
A Registered Nurses' salary in Arizona is $77,000, while in New Jersey, it's $82,750. 
It is all different even though they are in the same field. The money nurses earn in the US is not even half of what nurses earn in Asia. That's one reason why there is a diversity in hospitals or any medical organizations. Different people working for the same purpose and slowly learning and becoming better to give life to those in need.
Being a nurse is not easy at all, yet they inspire many to take on a degree in various medical fields, which is truly amazing. Now that you have seen the annual salaries a nurse with a master's degree earns every year, it might inspire you to take on a master's degree as well. After all, it's rewarding. Remember that the salaries changes and it can vary. The longer you're working and the more experience you have, the higher your salary becomes. 
Some might ask the question, "is it worth it to get a master's in nursing?" Why not? It can be challenging at first, but if your passion lies, go ahead and take the chance. Who knows, maybe one day you'll become more than what you expected.
A nurse with a master's degree is always open to take on a doctoral degree after. This is a way for a nurse to enhance one's knowledge, and it is beneficial once a nurse enters for a job, and a nurse with a doctorate earns twice as much as the one with a master's degree can earn up to $136,000.
Nurses get to travel the world, and if you have a master's degree, you might get the opportunity to teach younger generations in countries where medical fields aren't that popular. You can help aspiring nurses with your ability to share what you know or provide the care they need.
Also read What is a Triage Nurse?
Masters in Nursing Salary