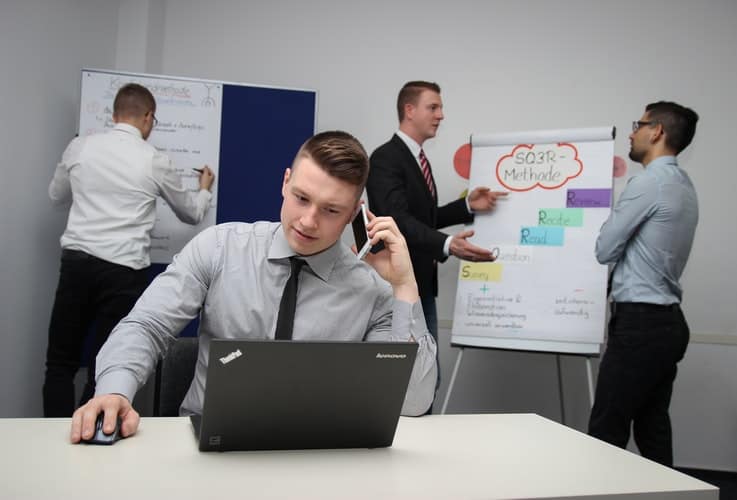 Introduction
With the era of wildly growing social improvements' movements, many organizations are newly forming. To get some financial aid, they apply for grants. Grant coordinators, being responsible position owners, develop and write grant requests. They monitor the whole process and ensure success in receiving some additional financial help.
Summary 
As many companies seek some additional financial aids, nowadays, the need for a grant coordinator is on the rise. These people write and develop a grant proposal. Make sure it is perfectly addressed, described, and composed. They monitor the process of applying and succeeding. In case there is a team working on grant writing, the grant coordinators need to supervise and coordinate their work. They need to make sure that the grants are reasonable, valid, and thoroughly discussed. 
The position is vital for any company as it is in charge of getting extra help, which will bring the company one step closer to its dreams. Many organizations and businesses need a grant coordinator; job opportunities are on the rise. Also, it is a huge contribution to society, as some companies aim to make society better. So ensuring they have money to do so is also a part of making good changes. 
The minimum requirement for becoming a grant writer has a Bachelor's degree. Yet, most hiring companies need somebody who has some experience in grant writing and grand coordinating. And the experience must be at least one year, more preferably two or three years. or even up to five years. These people are analytical, easy-going, and detail-oriented individuals who are good at communication, management, business, and English. Their salary varies from 36,000 dollars to 63,000 dollars per year. If you are interested and want to learn some more, you will find the more thoroughly discussed answers in the article below.
What is a Grant?
As noticed, the position name contains a word, which might seem unknown to some of us. Grant is a financial aid that is given if companies or nonprofit organizations request. The government, some organizations, some individuals give away some amount of money for substantiated and reasonable purposes. After succeeding in the grant application process, you do not have to worry about returning the finances because they give away the aid but not lend.
Who Can Apply for a Grant?
Not only this answer will clarify the previously mentioned question but also identify the principal job opportunities. Government organizations, educational organizations, nonprofit organizations, public housing organizations, and for-profit organizations can apply for grants. That means that grant coordinators will find vacancies in such companies. 
Why Do Companies Need Grants?
There are a myriad of reasons why receiving some additional financial help is necessary. Some organizations may need money for growing their business, some for having access to buying some types of essential equipment. For instance, nonprofit organizations do not earn money, but still, they need to purchase, say, a website too. For that, they request a grant to meet their needs. Note that the government or any other grant-giving organization thoroughly considers whether to help financially or not. So the request must be reasonable and substantiated. For writing convincing and powerful grants, the companies will need an expert. The market is large, which means that there will be a lot of job proposals.

Grant Coordinator Job Description
What Does a Grant Coordinator Do?
Grant Coordinators provide an unconditional connection between the company they represent and the other party willing to give grants. They write requests and apply for grants. Do some additional research to understand the foremost needs of the company. Not only do they find out the necessities, but they also find out an approximate amount of money to cover the expenses. They provide monthly reports about grants and the application processes. Thoroughly research the requirements of grant-giving companies so that they fit the terms. As it is possible to have a whole group that writes grants, the grant coordinators also monitor their work and supervise them. Moreover, they are in charge of ensuring the financial aid they received is spent the way it was originally planned.
How Do I Know if I Can Become a Grant Coordinator?
Background
The minimum requirement of grant coordinator seeking companies in the presence of a Bachelor's degree. The preferable spheres are Law, Economics, Finances, Business, and English and Communication. Experts, successfully finishing their studies, can apply for becoming a grant coordinator. It is also advantageous to have experience as a grant writer or grant coordinator for at least a year. A Master's degree is raising your chances of getting accepted.
What are the Hard and Soft Skills of Grant Coordinators?
The professional skill set is essential for every grand coordinator. They need to be excellent at Analytics, Business, and Management. Grand coordinators should be on good terms with the company they work for and the grant-giving organizations. They must be able to negotiate, persuade, and present. It is required to have perfect English written and verbal knowledge. Being detail-oriented is only a bonus; it will make your job even facile. They must be skilled to do research; find out the company, their needs, their expenses. Human resources management is vital if they work within a team and coordinate their work. Computer skills are required. Comprehensive-time management skills promise to have an excellent result. They should be ready to work under high pressure, follow the deadlines. Providing detailed files, reports, and grants, so accuracy is essential.
Grand Coordinator Salary
Indeed, the salary will vary depending on the company the professional works for. The minimum salary range is approximately $36,000. On average, they earn $48,000 per year. The maximum and the more desirable salary is 63000 dollars each year. Sometimes, the wage can be even more if the specialists deserve and get additional bonuses from their bosses or companies.
In case you want to have your contribution in such spheres, you can try to fill the position of a grant coordinator. If you believe you fit the profession excellently, then shoot your shot and apply for the position.
Grant Coordinator Job Description, Salary, & Duties