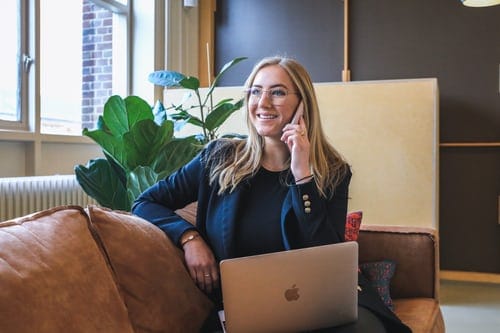 You've probably had a family or friend who has needed to get a grant for a business or other needs at some point in time. But have you ever wondered how to be a grant administrator? No!! Then read the Grant administrator job description.
As a Grant administrator, you have to approve grants and maintain records. This means you have to be literate and meet the following requirements. To be a grants administrator, you need to possess a bachelor's degree. As an administrative job, you should also have about 4-7 years of experience in a field related to Grant administration.
Of course, the aforementioned is just a summary of a grant administrator's duties and how to be a grant administrator. In this article, we'll give you a complete rundown of becoming a grant administrator, and that includes Grant Administrator Job Description, Salary, Duties.
To learn more, just keep on reading this article.
Grant Administrator Job Description
As mentioned earlier, the job of a grant administrator is all related to the administrative field. As such, you'll have to have a certain level of experience in administration. Due to the importance and number of responsibilities that a grant administrator has to deal with in their field, you'll need to have at least 4-7 years of experience before you can start on your process of becoming a grant administrator. Grants are all about allocating funds to enterprises that are deserving or have been approved. As a grant administrator, you'll have to keep an organized record of the sources of funds as well as funds allocated.
As a grant administrator, customer management and customer service are also an essential skill to have. You'll be dealing with clients a lot of the time, so you'll have to know how to handle yourself in case of any difficult or uncomfortable situation pop up. Grant administrators usually report to a higher authority, which means you'll report to a supervisor, manager, or department head. Apart from the obvious ability to work with authority skill, you'll also have to be:
Organized
Efficient
Capable
This enables your supervisor to have confidence in you as they'll see you as a capable individual. Although it seems like there are so many responsibilities associated with being a grant administrator, if you're genuinely interested, then finding a job won't be difficult. Grant administrators are lucky enough to be able to receive employment in many industries. Some of them are:
Education
Government-related Industries
Non-profit
Duties Of Grant Administrator:
A grant administrator works within a company, allocating money or grants to support deserving projects or grant applications financially. A grant administrator is responsible for doing most of the paperwork as well as fieldwork in some cases. What that means is that as a grant administrator, you're in charge of looking through grant applications, giving out grants, and ensuring that the grant applicants are following the terms and conditions and aren't misusing the approved money. As a grant administrator, you'll have to be an excellent communicator and have analytical skills. This would help you manage clients better and help you in reviewing proposals and other necessary documents.
Depending on the industry, here are just five of a grant administrator's duties that we've compiled for your benefit.
Grant administrators organize and prepare grant applications to submit for approval
They verify applications and submitted documents with necessary bodies such as RVL 
They submit research relate regulatory and annual reports.
They are also involved in youth empowerment programs by supporting and overseeing office operations.
They are responsible for providing a thorough and accurate response to clients concerning account information, processing procedures, and processing requirements.
Grant Administrator Salary:
In this part of the article, we'll be discussing how much a grant administrator earns annually.
Grant administrators working in the United States make an average of $46,828 a year. That means they earn about $22 an hour. In terms of positions or experience level in the field, an entry-level Grant administrator earns about $34,000 a year while the top administrators, Who make up to 10% of the workforce, can earn over $60,000 annually. Just as your salary can vary based on your level, a grant administrator's annual salary is also subject to change based on location in the United States.
New York City is number one in the highest paying cities for Grant administrators by increasing the average salary for Grant administrators by 16.7%. A grant administrator's annual salary in New York City is over $60000 compared to the average salary of $54,762. Other cities that topped the list are CA, NY, and MA—and coming in second and third place, San Mateo and Boston with an 11.5% increase in the average salary. However, cities like NY have a moderate to low demand for Grant administrators. This drastically reduces your chances of getting a job in this city. But if you do happen to get a working position in NY, financial advancement opportunities are high.
Another thing about these varying salaries depending on location is that when you factor in the cost of living for these cities, in some cases, the salary fits the location and position. You have a lot to gain working as a grant administrator depending on why you're doing it. If you're in it for the money, then you should focus on getting a job in retails, health care, and the non-profit industries as it's been reported that those industries pay more. You can also choose to go with the masses and work with the education industry as they hire most people. It all boils down to what you're looking for.
FAQS
What skills do I need to possess to become a grant administrator?

To successfully become a grant administrator, you need to possess the following skills.
Analytical Skills
Excellent Communication Skills
Problem-solving Skills
General Computer Skills
Accounting Experience
How can Grant's administrators increase their annual salary?
To get paid more as a grant administrator, you need to develop your grant administrator skills. And if you have enough experience working as a grant administrator, you can apply for the position of grants professional.
Also read 5 steps To Become A System Administrator
Grant Administrator Job Description, Salary & Duties