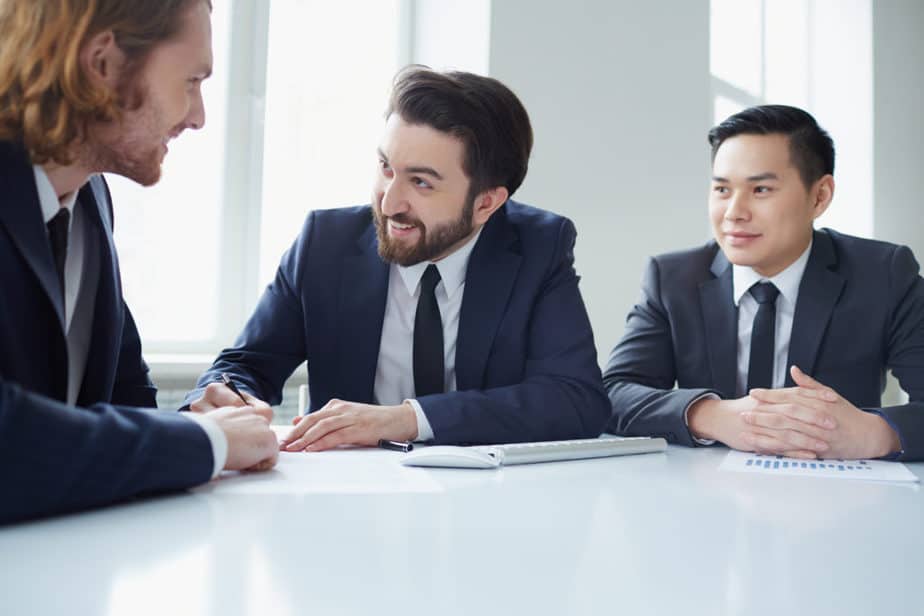 However, this ominous comment from "scary Jeff" does not imply that Amazon wants you to fail. Rather, it simply means that they only want to hire those who have demonstrated their worth. Do you want to be certain that you'll be considered for the position? Here's the answer! See Amazon STAR Interview Questions and answers.
What Should You Do to Prepare for an Amazon Interview?
While you could jump right in, memorise a few Amazon interview questions, and call it a day, this isn't the best strategy.
Sure, you might be prepared to respond to specific inquiries. However, if anything unexpected occurs, you may be taken off guard. That is something that no one desires.
You must instead choose an alternative route. Consider this: how can a brave knight ensure that he or she emerges victorious? That's how: by polishing their skills and devising a winning approach.
You can face unanticipated questions with the correct techniques and overall plan. You'll be able to deflect any possible hits while also striking back with some spectacular strikes of your own.
Now, the specifics of how you should prepare can and will vary. After all, Amazon has a plethora of job openings, each of which entails something distinct. This is something to keep in mind as you prepare for your Amazon interview.
What steps do you take to ensure that you're prepared for your Amazon interview? Begin by reading the position's job description. You'll find a lot of concrete, practical information about what the hiring manager is searching for in an ideal applicant in those few pages.
Most job descriptions, for example, include a list of must-have talents that represents their goals. Those words or attributes that keep popping up? Those, too, fall into that category.
You may be certain that you will be asked to speak about your ability in those areas, so think about your skills and relevant instances from your job history that you can describe. You'll be able to easily discuss your abilities this way.
As you can see, it's vital to emphasise the talents and attributes listed in the job description. What about queries that don't explicitly address those talents and/or qualities? The thing is, even if a question doesn't specifically address those points, finding ways to incorporate them can be beneficial. Do it if you can make a generic response meaningful by emphasising a must-have talent or attribute. You're making your answer more relevant, which is always a good thing.
It's critical to realise that bragging about your abilities is only one side of the issue. Be prepared for Amazon behavioural interview questions as well. Behavioral interview questions might be hard at times, but when handled correctly, they can also be opportunities to shine.
In most circumstances, a two-step procedure is the most effective. Start by adopting the STAR technique. With that, you can take a dull, rusted dagger of a response and polish and sharpen it into a razor-sharp response that catches the hiring manager's attention. It allows you to turn your reaction into a captivating story that is far more engaging.
However, this is just the tip of the iceberg. You should also use the Tailoring Method to take things a step further. This strategy emphasises individualization, allowing you to adjust your reactions to the role and the company.
You may easily demonstrate your value by combining both techniques. You'll also have an easier time interacting with the hiring manager, which could improve your chances of landing the job.
Amazon's Top 3 Interview Questions
Let's take a look at the situation. You've got a winning method for answering Amazon interview questions right now. That's a fantastic starting point.
However, providing specific instances might be beneficial. It allows you to go over any questions you might have and see how you can put the advice above to use. We are not going to abandon you.
Here are the top three Amazon interview questions you might be asked during your appointment with the hiring manager, as well as some ideas on how to respond to them.
Can you tell me about your most challenging customer and how you dealt with their demands?
Amazon's success is due in part to its dedication to customer service. Even when things didn't go as planned, it improved the purchasing experience.
If your job requires any sort of consumer interaction, you should be prepared to answer this question. Dealing with a dissatisfied customer is difficult, and Amazon wants to know that you're up to the challenge.
Sample answer: "In my former position, a customer was dissatisfied because a product they wanted was placed on backorder after they had made their purchase." They required a working version of the item as soon as possible, and the prospect that they wouldn't get one raised their stress levels to the point that they were on the verge of being violent.
To fix their problem, I started by listening to their worries, rephrasing what they said, and asking clarifying questions to be sure I understood all they said. I then informed them that I would collaborate with them to find a solution. We talked about what other things we have in store that could fulfil their needs. We cancelled the old order and started the new one as soon as a replacement was found. To accelerate delivery, I applied a free shipping upgrade, ensuring that it arrived before the customer's deadline. In the end, they were completely satisfied with the result."
Can you think of a time when you were more than halfway through a project and had to make a last-minute alteration due to an unexpected change?
This is a question that might be asked in almost any job, though it's probably more often in technical jobs. Its goal is to assess your agility and capacity to make course corrections under duress when priorities shift.
Sample answer: "While designing a new system for an employer, a demand came in late. As the project progressed, integrating the functionality grew more difficult. It had already passed the phase in development where it would normally have been handled. To respond to the new need, I first took a step back and reevaluated all of my previous efforts. The goal was to minimize disturbance to completed parts, and a little forethought guaranteed that I didn't choose a less-than-ideal method just because I was under time constraints.
I gradually applied the adjustments after deciding on a path of action. To guarantee that there were no unintended consequences or that concerns could be resolved swiftly, I relied significantly on testing. I was able to limit the negative consequences of a last-minute adjustment by taking a strategic approach, which allowed me to speed up the rest of the process while ensuring the finished product met all requirements."
What would you do if one of your close co-workers stole a $1 item?
Amazon is concerned about shrinkage. As a result, many potential employees – particularly those working in Amazon warehouses – will be asked behavioural interview questions about how they would behave if they were robbed.
It's vital to note that the question's item's low value is intended to throw candidates off. To the bottom line of a retail behemoth, a dollar may seem insignificant. If everyone took a $1 item and turned a blind eye to others doing the same, the total would quickly go up. As a result, only one "correct" response exists. It's easy to nail because it's relatively short and sweet.
Sample answer: "Any level of theft is against policy and illegal, thus it must be addressed." If I saw a coworker steal, I would report it according to Amazon's policies."
Some more Questions for Amazon Interviews
Here are some additional Amazon interview questions to consider:
Why did you choose Amazon?
Do you have any idea who the CEO of Amazon is? What is his name, and how would you say it?
Which of Amazon's leadership principles is the most appealing to you?
As though you were describing [Amazon product or service related to the role] to a potential customer.
Tell me about a moment when you had to solve a challenge at work. How did you handle it?
Can you tell me about a time when you had to make a spur-of-the-moment customer-service decision? What variables played a role in your decision?
Tell me about a time when you had to deal with a particularly challenging customer.
How do you make sure you're doing a new assignment correctly when you're assigned one?
Give me an example of when you were reprimanded. How did you react to the information?
What criteria do you employ to encourage others to make positive changes?
How do you decide what to do when you're given two competing priorities from two different managers?
What would you do if a boss asked you to perform something risky that was against company policy?
Tell me about an instance when you made a blunder in terms of customer service. What steps did you take to resolve the situation?
How do you motivate yourself, your team, and your co-workers?
What efforts do you take to ensure that your connections with your co-workers are positive and productive?
What would you do if someone on your team wasn't putting in their fair share?
Tell me about a moment when you were working on a project that was outside of your normal responsibilities. How did you handle it?
Describe a situation when you were faced with ambiguity and had to make a decision.
Can you recall a time when you needed to make a decision but didn't have all of the necessary information?
What efforts do you take to ensure that the client experience is always a priority for you?
What would you do if you discovered your inventory levels were excessive?
Tell me about a time when you disagreed with someone's opinion. What steps did you take to address the situation?
How do you deal with missing a deadline or not meeting a productivity goal?
Tell me about a time when you didn't achieve your objectives. What did you do to regain your footing?
When you're at work, how do you make sure that workplace safety is always a top priority for you?
What steps do you take to make sure that every customer you speak with is completely blown away?
How do you ensure that you thoroughly comprehend a customer's requirements?
What is it about Amazon that you enjoy the most? What do you despise the most?
Describe a situation in which you had to apologise to someone.
Are you physically capable of handling the rigours of a warehousing job?
What qualities do you possess that will help you flourish on Amazon?
Describe a time at work when you felt overwhelmed. How did you handle it?
5 Great Amazon Interview Follow-Up Questions
You'll have the opportunity to ask the recruiting manager some questions as your Amazon interview progresses. It's crucial to be prepared for this moment because it allows you to express your interest and gain useful information that will help you decide if the position is suited for you. If you're stumped for questions, here are a handful that may be used in almost any situation:
What characteristics do your most successful employees share?
Could you describe a typical day in this position?
What qualifications do you need to be successful in this position?
What is Amazon's most pressing problem right now? How does this job contribute to its resolution?
What about working for Amazon appeals to you the most?
Conclusion
Finally, an Amazon interview can be difficult. However, by following the advice given above, you can be prepared. Keep in mind that you're an excellent candidate. Now all you have to do is prove it. So take a big breath and take the plunge.
Best wishes!
Amazon STAR Interview Questions And Answers