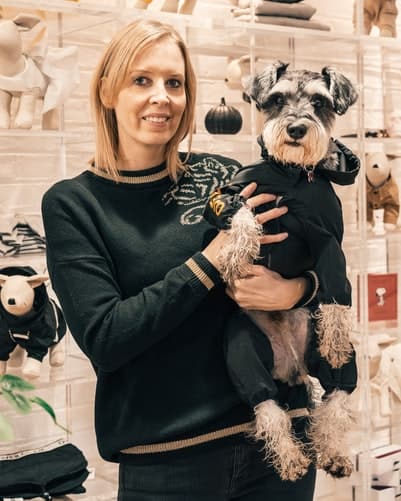 One of the largest retailers in pet supplies, grooming, training, and product distributors, Petsmart is spread across 1650 stores in the USA, Canada, and Puerto Rico.
Age Requirements For Pet Smart
PetSmart employee are hired only if they have met their set age barrier of 18 years of age. 
Dress code
The employees are expected to wear company provided blue polo shirts and complement them with self-purchased khaki slacks or black casual pants. Hair colors, tattoos, and piercing may or may not be accepted as it is completely at the manager's discretion.
Educational Qualification
 A high school diploma is a must for all seeking applicants.
Payments
The average payments per hour of various positions are mentioned below:
Pet products associate $10 ranging from $4 to $16
Sales associate $10 ranging from $8 to $15   
Pet groomer $13 ranging from $8 to$19
Dog trainer $10 ranging from $9 to $15
Cashier $10.77 ranging from $8 to $12
Early morning stocker/ overnight stocker $10 ranging from $9 to $13
Assistant store manager $24  
Employees are paid every week. 
Responsibilities
Pet product associates are responsible for cleaning tanks and dwelling space of the animals, feeding the animals, and taking care of their health while keeping a regular check. Along with answering the parents' queries regarding product usage and preference for the well -being of their pets.
The sales associate's primary responsibility is to help parents locate the best quality products from their store in the cheapest form, greeting customers and keeping track of cash flow.
Pet groomer's duties involve Pet brushing, nail trimming, hair trimming, ear cleaning, facial hair trimming, performs Hand on Pet (HOP) assessment, recommend required services for the pet, and maintain cleanliness and sanitization.
A dog trainer is responsible for evaluating dogs, their behavior, and temperament, providing updates to their parents, training them to fit into different atmospheres, and training them to express good nature and behavior towards their home's newly acquired environment givers.
Cashiers receive payments in cash, credit, debit, or coupon vouchers, explain product prices and discounts, if any, greet customers, handle returns, exchanges, complaints, and issues with consumer services, answer their questions and satisfy their urge of curiosity. 
Early morning stocker/ overnight stocker works from 3 am to 7 am. They organize and restock shelves before the expected time of the arrival of customers, unpacking the unloaded cartons and arranging them incorrect orders. Displaying product names and accurate price tags with discounts, if any.
The assistant store manager helps hire and train fresher's interested in the company's several job profiles, leading the earlier employees and assisting them in doing their work accurately and efficiently. Keeping a record of their absences and hours of work while calculating and distributing their payments on time.
Hiring Process
Online applications are the only method of filling in an application without having the option to download and submit the printable form. 
The hiring process can take a few weeks. Make sure you follow your application with phone calls, emails, or personal visits, if possible, in an attempt to show your interest, dedication, and focus towards the work. There are chances you get hired immediately, while you may also face unwanted delays.
If your application details suit the criteria for the position you have mentioned to fill in, you shall be called for the interview, which could be a one-o-one or group interview, wherein you shall be asked several questions on general and particular fields for that matter. Once your answers have satisfied the interviewee, you shall be called in for the training, which may be for 30 minutes an hour or 4 hours for several weeks at length. 
Drug test and background check are other areas of concern for the applicants which cannot be skipped or faked.
Only when you have passed the two tests shall you be considered for the job.
Hours and schedule
The six days of the week (Monday to Saturday) remain from 9 am to 9 pm. Still, Sundays have a different schedule of delayed beginnings and early closings (10 am to 6 pm ) compared to the rest of the week .36 hours a week is the time allotment for full-time job employment. 
Perks and Benefits
Full-time employees are eligible for health, dental and vision insurances, paid sick leaves, and vacations.
The employees can bring in their pets to their work location and pamper them along with the others. 
40% discount on Petco brand products and 20% on other brand products are offered to all employees.
Also read Starbucks Hiring age – What age does Starbucks hire?
PetSmart Hiring Age: What age does PetSmart Hire?