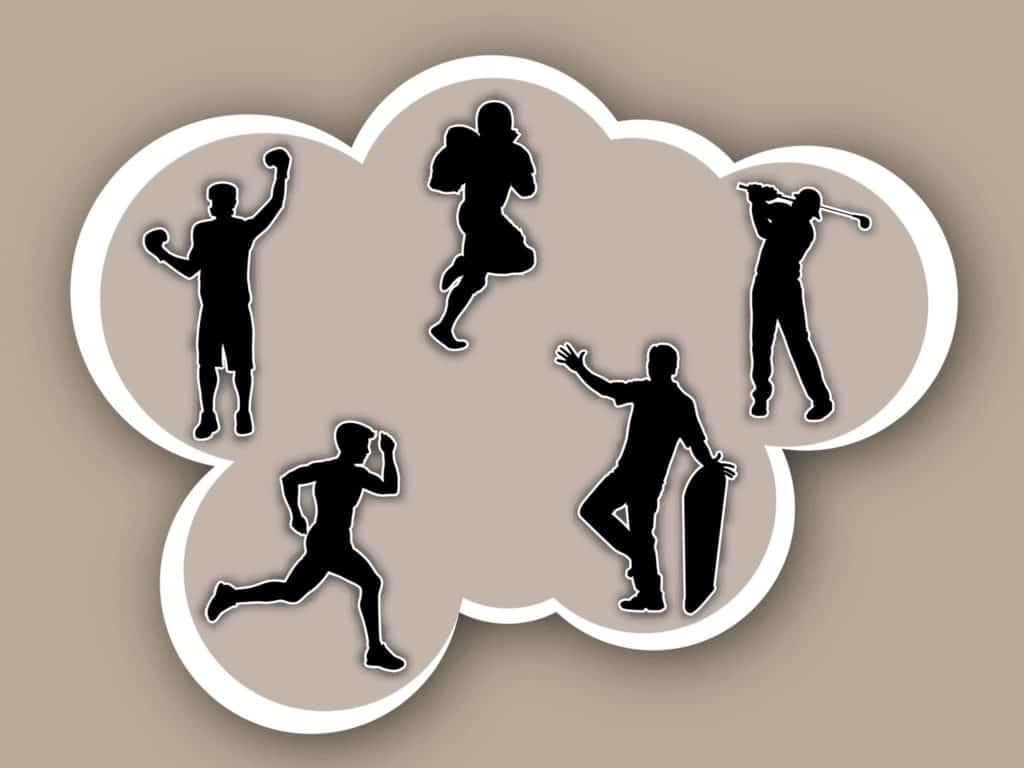 Hibbett Sports is a well-known publicly traded holding company in America. It comes under Hibbett Sporting Goods, which is a sporting goods retailer established in Birmingham, Alabama. The company put the pedal to the metal in September 2015, when it operated 1,025 retail stores in almost 32 states of the country. And now it has its branches spread out almost everywhere. In this blog, let's see about Hibbett Sports Hiring Age.
Hibbett Sports has made its domain by operating sporting goods stores in the markets of Southwest, Southeast, and lower regions of the Midwest of the United States of America. The top three states with the most stores of the retail chain are Texas, Georgia, and Alabama. The stores provide the customers with a wide range of athletic apparel, footwear, and equipment. The primary store format company is none other than the Hibbett Sports store, which resembles a Wal-Mart store.
It had its biggest breakout in January 2015, as the company announced its annual sales to hit US$913M on their total assets of US$412M. And then, in August 2017, the company declared the start of its new era by entering into the realm of e-commerce through their site, hibbett.com. The website includes many things, such as fit-finding technology, launch calendars, and store availability finder.
Job Opportunities at Hibbett Sports
Hibbett Sports offers many opportunities, even at the entry-level positions in all of the stores across the country, to the applicants who seem to have a passion and enthusiasm for numerous sports and their equipment. The rookies, which is just a nickname for the Store associates, are made to work on the sales floor to use their social skills and sports knowledge to lure the customers in, thus making a hospitable and friendly environment for the customers.
Their job is to satisfy the customer to their fullest by answering their questions and offering them suggestions for their shopping, which comprise the major tasks to be done by the team's rookie. The applicants are free to apply for either full-time or part-time as per their preferences.
Another attractive thing about Hibbett Sports is that they are cool with the flexible timings of the employees who are just available for the weekend and evening shifts. The eligible candidates should strive for higher positions, such as coaches, assistant managers, or even attend the company's manager-in-training program to become the head coach.
Positions and Salary at Hibbett Sports
If you're applying for the entry-level position, then you obviously do require any prior work experience. But still, good knowledge about sports and their types of equipment is a requirement for this job. Hibbett Sports Hiring Age is 16. So, the candidates need to be at least 16 years old to be eligible to work at Hibbett Sports. Now given below are some positions that are available at every Hibbett Sports Store you can find:
Rookie: As we have mentioned earlier, the rookies work on the sales floor, to locate shelves, answer the questions of customers, providing suggestions, and stock shelves. They're also a physical requirement for these positions, as rookies have to stand up for several hours in case of a long shift, and it may also involve some lifting, squatting, and bending over too. So the applicant must be capable to do all of that. The rookies of a Hibbett Sports store have a pay scale ranging from $8 to $9 per hour.


Assistant Coach/Head Coach: Now the main objective of the Head coach, and also the assistant coach, is to lead their assigned team to certain success. So, supervising the training of newcomers, making sure that the customers are satisfied, and managing the sales floor are the main responsibilities of the management staff of Hibbett Sports. In an average case, an Assistant Coach at Hibbett Sports usually earns from $10 to $11 in an hour, whereas the head coaches can easily be offered the $36,000 per annum salary package in their contract.
Things to know before applying
Hibbett Sports Hiring Age is 16. So, the minimum required age to become eligible to work at Hibbett Sports is 16 years old. If you have a work permit along with you, so all you got to do is apply.


Now before moving ahead, you must know the hours of operation in the Hibbett Sports Store. So, from Monday to Saturday, it opens at 10:00 a.m. and stays open till 8:00 p.m. and on Sundays, the timing is 1:00 p.m. to 5:00 p.m.


Now like every other retail job, you can apply for the job at Hibbett Sports by filling up an online application form. And then wait up for their follow-up and hope that you got selected.
How to apply at Hibbett Sports?
Your first step should be selecting a location of the store where you want to work and then go for the position that you want to opt for. You can apply for three different positions and three stores with different locations. So make sure you do that. After that, the next step is to fill in all the personal details with accuracy and then some questions dealing with your background check and legal rights to work in this country.
Once you've done all of that, you will be prompted with an assessment that will include questions on the ethical, behavioral, and moral grounds. Now once you're done with the assessment, you can sign your form in the end and submit it for further consideration.
Status of Application– Hibbett Sports Hiring Age
The applicants need to keep on checking the status of their submitted application both by a call, or you can go and approach the hiring manager of Hibbett Sports in person after a week of the interview. Candidates need to bear in mind that they visit the store in fewer business hours, or else they will become an irritating factor for everybody. The follow-up regarding your selection may take a few weeks after you've given the interview, so patience is the key.
Is it Beneficial to work at Hibbett Sports?
There is a paid training given to all new employees and a cherry on the top, discount on the purchase they make from the store. In addition, the qualified full-time workers of the Hibbett Sports team can expect to receive a bunch of job benefits which mostly include their health coverage, such as a 401(k) retirement plan, medical insurance, and an employer stock purchase plan. And as tenure, the workers can also utilize some paid vacations and paid time off in case of any plans.
Conclusion
Hibbett Sports, established in the city of Birmingham, AL. The company makes at least $1 billion every year and tries its best to give it back as much as possible. Hibbett Sports have donated regularly to the One Team at a Time program and to the American Heart Association, which contributes further to the youth sports team who require equipment, at least $1000 every week. So if you think you have somewhat of good knowledge about sports and equipment, then this is the best job and company you can find so stop wasting time and hop on!
Frequently Asked Questions
Is there a drug test for the Sales Associate?
Ans- There is no drug test done for the Sales associate, although they can if you're suspected of it, but normally they don't. Drug tests only take place when you accept promotion.
Is this a good job to start a career?
Ans- Yes, it is going to be a good starter. And it is the ideal job to do a part-time job during their college, so yeah, try it out.
Hibbett Sports Hiring Age- Job Opportunities and Salary