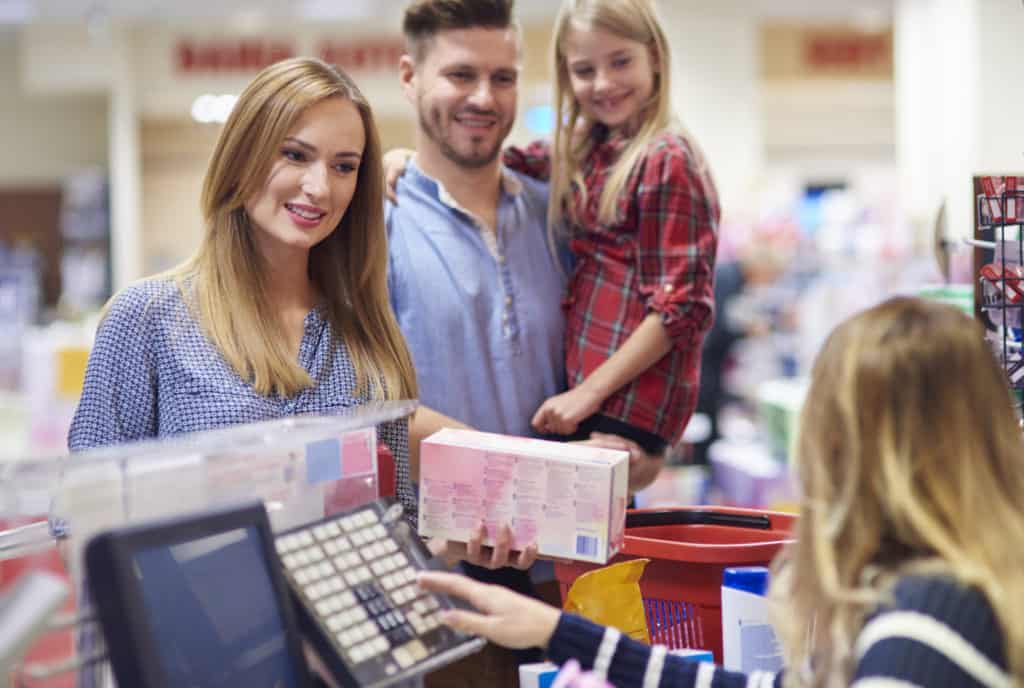 Working in the Retail industry can help you gain more confidence and provide new opportunities to challenge yourself and get rewarded. The retail industry refers to an industry where people interact with many customers to help resolve their complaints. They sell large amounts of products to the customers, improve their sales, and increase a good amount of profit by providing various products and services.
What are the skills required for a retail job?
Following are the skills required for getting a job in the retail sector. This will help you to have a clear insight into all the skills. 
SKILLS FOR RETAIL SUCCESS
It is very easy to start working in a Retail Industry because it requires a connection between the people and the customer. Your work is to welcome your customers and serve them in the best manner. Getting immediate feedback will help you to retain more customers and improve your sales. The retail industry is different from the wholesale industry. The wholesale industry involves selling the bulk of goods to one particular customer, but the Retail Industry provides many goods to different kinds of customers.
RETAIL JOB OPPORTUNITIES
Want to work for 9 to 5 jobs? Retailing is a great option for you. You can start your career in this field by taking up the jobs related to cashier clerk, sales representative, sales executive, buyer assistant, customer service representatives, and many more. For getting onto this opportunity, you are required to have some specialized skills. If you are a new student, then many opportunities are available for you in the retail field. You will get experience working with large numbers of customers and provide a variety of services to them.
GET READY FOR RETAIL EMPLOYMENT
To get yourself the job in the Retail Industry, you must possess some required skills that may include any high school diplomas or experience certificate, if you have graduated or post graduated from commerce and management background. Also, sales skills related to computers are required to work on digital payments, record customers, record self products and services, and all the other cash-related transactions online.
Types of Retail Jobs
There are different types of retail jobs which exist in the industries. These are as follows:
Average Pay:-$28000-$35000
If you are interested in the finance area, a great job is waiting for you! Become a cashier in the Retail industry. The work of the cashier is to maintain the records of all the cash transactions according to chronological order and get the opportunity to interact with all types of customers.
Average Pay:$58000-$60000
You might have heard about sales executives, but there is another job known as a sales associate. His main task is to go the extra mile to maintain outstanding customer service and develop trust between the business and the consumers of the product.
Average Pay:$48000-$50000
The main task of the store manager is to handle most of the tasks at once and manage all the tasks related to the store. Therefore, there is a need to have some prior experience in the store management field to acquire a better position and run a store properly.
Average Pay:$50000-$60000
You can also try it on visual merchandiser jobs. It's a great job to design eye-catching advertisements for the promotion of products. Advertisements should be such which can create a great impact on the people's minds and attract more customers towards business and products.
Average Pay: $144000-$150000
One of the major jobs in the Retail Industry is the advertising and marketing industry. You can easily become the Advertising and Marketing Manager if you possess marketing skills. Your work will bring traffic to the stores and assist in advertising strategies to attract potential customers to the websites or stores.
Average Pay:$57000-$60000
An inventory manager is a person who is responsible for managing all kinds of inventories based on their durability. For example, track of all the items sold and left on sold for that particular year or information related to opening stocks and closing stocks are kept.
Frequently Asked Questions
Why go on for retailer jobs? 
If you are planning to become a retailer, then there is a large scope for you because the main work is to provide a variety of goods and services to the customer and helps in solving the problems. To become a retailer, you must possess good marketing skills to sell and promote goods and services to your customer. A retailer has plenty of opportunities to connect with people. You need to know the skills about working scanners, recording prices using computers, doing digital or cash transactions, good communication, and calculation skills required.
Is it beneficial to get into retail jobs?
Retail jobs come with overall inclusive growth in personality as well as a  great career in your life. There are a handful of benefits that will help you to analyze the need for retail jobs in today's society.
Great Start: If you are looking to get yourself a career in a retail job, then get connected with the retail industry, get a better experience about technology that can help you to get a good job in this Industry. Because these industries work on customer satisfaction and providing more services to a large group of audience. You can work in the Retail Industry as a part-time worker or full-time worker based upon your passion to get a job. Also, most retail companies have higher growth and development programs, which help their workers and employees to have better personal growth along with career growth.
Flexible Hours: The major advantage of working as a retail job employee is that you don't have to sit for harsh hours of  9 to 5 in the company. Almost all the retail companies provide flexible hours to their employees so that they can work to the best efficiency, in which they don't have to work during early mornings or late evenings on weekends. You can enjoy their schedules and also provide them the benefit of working from home in their workspace. If you are starting up retail shops then you might need some specific retail locations which will provide great options for the new employees or workers to work as part-time employees or workers.
Conclusion
The question that comes into the minds of the people is that. What are the opportunities related to retailing jobs? It is clear from the above article that many opportunities are waiting for you if you have decided to go into the retailing industry. You can learn about many things like communication skills, marketing skills, and managing tasks.