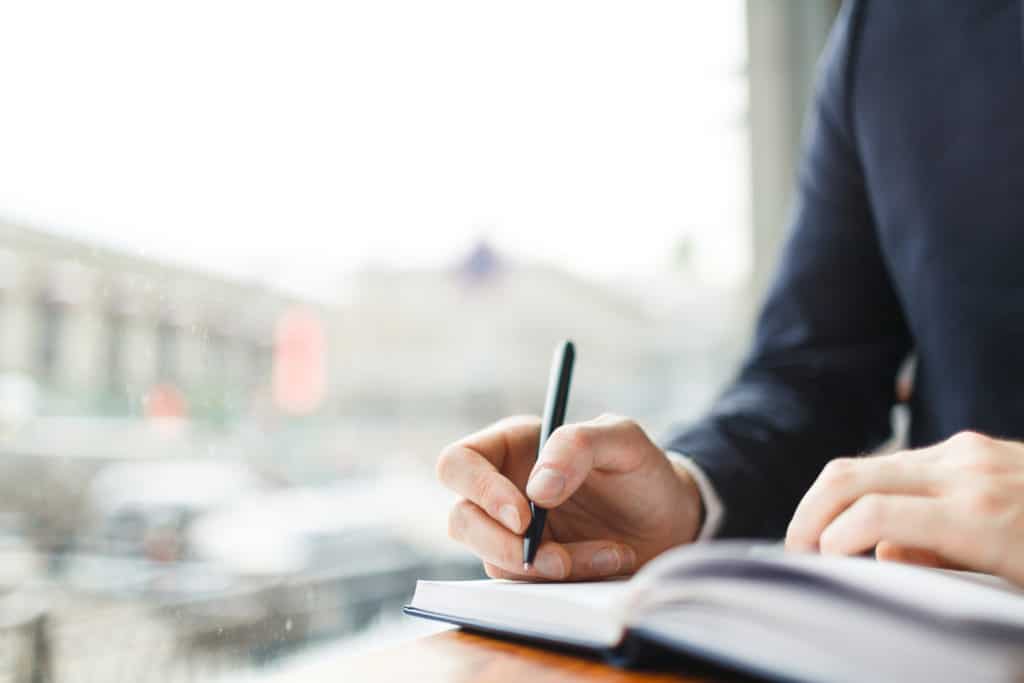 Saturday Night Live is one of the most popular and longest on-going live shows in the USA. As such, securing a writing role on the show is no walk in the park. You can't just show up for an interview. Throw in your resume and hope to get selected. Instead, you need to prove yourself as the best among some of the most talented groups of comedic writers.
To become a writer for SNL, you need first to be a fan of the show. Then, it would be best if you watched the show enough to know how it is set up and know what works. You would then need to submit an application that includes a portfolio of your original sketches, a bio, some references, and, most importantly, demonstrated comedy writing experience.
It takes a lot of hard work and sacrifice to land the role. But, then, it takes an even greater effort to stay in it. Despite this, it doesn't mean that becoming a writer for SNL is impossible. The bright side is that they are known to give chances even to novices in the field. This, however, does not mean that they ease up on the quality and talent required for the role.
How to become an SNL Writer
You can't just depend on your skills and talent to become an SNL writer. It would help if you had a plan of action and some steps to follow. Of course, these steps may not guarantee you a position, but they certainly help you get the role. A lot of back work and experience is also needed even to land an interview. You may also be required to relocate to New York, Chicago, or Los Angeles, for better opportunities. Here are detailed steps to becoming an SNL writer.
Studying the show


Getting familiar with the show is important to your job as a writer. You need to first study the environment of the show and see it from different perspectives. This step can be divided into two parts. Watching the show, or rather binge-watching and studying and getting to know more about the writers. These first two crucial steps give you an idea of what is required of you as a writer. They can also help you by bringing something new to the show.
Binge-watching SNL


Binge-watching the show may sound fun, but it isn't an easy task. The show has been on the run for several decades. This would mean watching through hundreds of hours of the hilarious show. Of course, you need to do more than just watch the show. The important thing about this step is to recognize the patterns, no matter how small they are, and make notes on them.



You can keep in mind the themes of the sketches, the different types of characters, and the plots. The words that they speak and the setting and ideas behind the sketches are also important patterns to keep in mind. In general, binge-watching the show will give you an idea of the show's history and its present form. You'll get an idea of which sketches are popular and why and also get to see some of the best forms of creativity.
Studying the writers (past and present)


What do you think is the best way to learn about a job? Yes, that's right, you need to follow people already in the job and study how they do it. Besides studying the show by watching it, you need to study SNL writers, whether they are present writers or past. You could follow up on their social media accounts or websites if they have them. Some of them might have regular blogs that you can follow and read for tips. Podcasts or video interviews with the writers could also help.
Studying up on comedy writing


Besides studying the show and its writers, you can learn more about comedy in general. Of course, you may already know a thing or two about comedy if you're looking to be an SNL writer. However, learning more about it never harms you. You could read some books on comedy, watch YouTube videos.


Instead of just sticking to this alone, however, you can also take it another step further by attending live comedy shows. If possible, you should go watch SNL as a live audience member to get a feel for the show. This will get you a chance to see what goes around in the show and also help you do some networking with the show staff.
Practice writing and work on building a portfolio


It is important to keep writing and practicing your work. Make a habit of taking down notes and ideas anytime you get them. You can also voice record them. This is important because it'll help you to develop a running collection of ideas for sketches, characters, and plots, etc. Moreover, you can also try publishing your work for review, to gain some feedback and improvement suggestions.


Having a good portfolio of your work samples is a boost to your application. You could try coming up with at least more than 10 above-average SNL sketch samples. This will allow you to stand out and show your variety of skills and talent. Make sure to include parodies, pop culture references, the latest political happenings, etc. The most important thing, however, is the comedy and humor that you evoke through your work.


You should also keep in mind to keep your work original but also not stray too far away from the type of SNL content usually produced. The key thing would be to bring an original twist or improvement to the show. Creating new original characters would also definitely help in this step.
Join a comedy club and portray your work


There's no other best way to test your work quality by performing them on stage or having them performed by other people. Getting feedback from a live audience, whether negative or positive, is a great way to improve your work. There's a lot of difference between something funny on the page and on stage. You can learn how this works better if you join a comedy club where you can preview your work.


The best choice would be to join one that is known to be frequented by SNL scouts. Many present SNL cast members and writers were selected similarly. Second City in Chicago or Toronto, the Upright Citizens Brigade in New York, or The Groundlings in Los Angeles are some of the best places to join if you wish to establish yourself and get recognized.


However, the competition is fierce in these places. If things do work out well for you, though, it can only go better from this point.
Get an agent to help you out


Balancing your writing work and promoting yourself at the same time can get pretty hard, especially if you have other things like a part-time job to take care of. This is why getting an agent to help you promote your work can be wise. A talent agent helps you land opportunities and offers some advice on your decisions.


Some agents may also have connections to the NBC network or the SNL show. You could try getting one who already has experience with SNL writer clients. This could help you learn more about what to do to land the writing role.
Submit your application


You have now successfully built a well-crafted portfolio of your writing samples if you have correctly followed the steps. Or even better, you may have even gained a good reputation among the community of writers and comedians as a startup. It is now time to submit your application for review. You can do this by logging into the SNL Writer Application website and checking for submission periods.


Now, after submission, all you can do is wait for a reply or an interview, and in the meantime, keep building your work portfolio and never stop learning new ideas. Remember that when you are called in to meet for an interview, your work samples are your best weapons. Bringing in fresh content other than the ones in your application would be helpful as well.


Your professionalism will help you get the job, as by now you have probably impressed them with your writing samples. So avoid any negativity or offensive comments or remarks and do your best.
Frequently Asked Questions
Where is the SNL show located?
SNL takes place in Studio 8H at NBC's headquarters, which is located in the Comcast Building at the famous 30 Rockefeller Plaza.


How much do SNL writers earn?
According to PAYSA and LinkedIn, SNL writers can earn an average of between $66,232 and $70,000 per year. The more experienced writers can make up to $82,540 or more. 


How many seasons of SNL have there been so far?
As of May 22, 2021, there have been 46 seasons of the show so far. It is one of the longest-running network television programs in the US.
Remember that it takes a lot of extra work and perseverance to land the role. Now that you know what to do to become an SNL writer, follow these steps to help you on your path to becoming a writer on one of the best and most popular live shows not only in the USA but on the entire planet.
How to Become a Writer for SNL