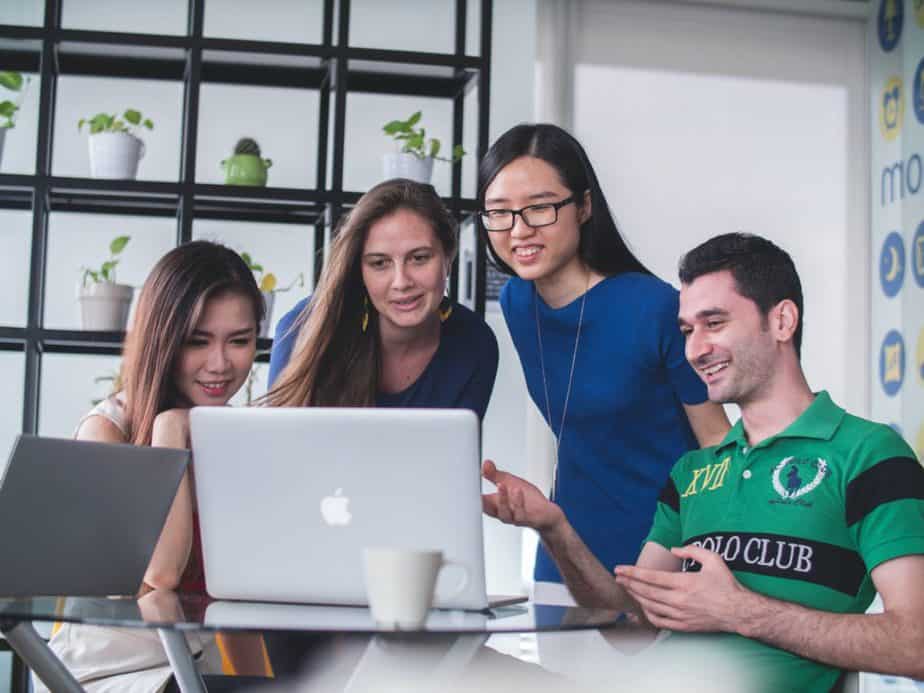 Among the growing businesses all around the world, there has been immense growth in companies of food services and caterers. In earlier days, due to lack of technology and accessibility, the food services were able to expand only in a limited region or sectors like serving restaurants, hospitals, etc. But in the view of food being the necessity of life, there was a need for expansion at a large scale which led to the global reach of food services. Here, let's know about Sodexo Employee Benefits.
One such catering service was founded in the 1960s which was a French start-up headquartered in Paris by Pierre Bellon, named Sodexho Alliance. Beginning in the early era of the restricted social networks, the services were expandable only to few schools, restaurants, nearby events, hospitals, etc. but gradually as their services transcended the mark, it became crucial to initiate extension of their operations. As of now, Sodexho Alliance is now known as Sodexo and is currently the topmost B2B foodservice establishment giving employment to more than 4 lac people with its presence spread in more than 80 countries. In comparison to early handful sectors, now it has inflated its areas like private sectors, universities, clinics, military bases, government agencies, and even prisons.
Sodexo Services
Specialized in offering personalized packages according to client's requirements, the company has shown outstanding performance for decades. Few listed services provided by Sodexo are-
Meal passes: Food cards and passes provided to clients, maintain their highest position in generating the major revenue that too in terms of float money.
Franchise: Due to the excellent work ethics and good customer relations, their business grew to become more of an industry out of just a small food service business and now it franchises big food brands like Subway, Starbucks, etc. globally. Not only this but few restaurants have even started accepting these meal cards for smooth operations.
Other Facilities Management: Apart from food services, they have also widened their offerings reaching out to the public and corporates with additional facilities and technical services like Laundry services, waste management processes, sustainable strategies, etc. which has shown almost 10% growth during the current financial year.
Individual care and services: Maintaining the ongoing pace of contributions, Sodexo has gradually metamorphosed into child care. For carrying out this, they have collaborated with certain organizations and have become a helping hand for busy parents and families hence imparting services like meal preparation, shopping, housekeeping, doctor appointments, and so on.
Employee Benefits
Sodexo has not only shown growth concerning their customer services but also for their employees as well. Minding the job satisfaction and employee motivation they have rolled out quite interesting and exceptional perks. Part of them can be looked at as below-
Flexible working hours
Careers are not restricted to working at remote locations nowadays, which states that there are many people out there that are homemakers but enjoy both working and cooking for their family. Looking out for both can be quite challenging at times while also maintaining our health as well. To specifically encourage physical, mental, and financial progress, Sodexo provides adjustable working hours which allows its employees to work according to individuals' feasibility.
Easy contractual positions
Picking out the best job according to one's interest is a kind of perplexing moment where everyone is trying to fit into the desired sector at a specific role. Relating to the dilemma, the flexibility of contractual positions is available here in which one can attempt switching jobs to seek the best for his/her career.
Structured positions
Whenever any new candidate joins any company, they are always in search of growth to showcase their working potential. Diverse opportunities for multiple positions allow all joiners to try and look for their desired position and efficiency here which can range from product-based companies to service-based ones and from housekeeping to legal advisors.
Accessibility for differently-abled
Focussing on their driving force that ability exists in everyone, they have excelled in supporting all kinds of differently-abled people by building up a user-friendly workplace and supportive infrastructure.
Usual Employee Perks
Health Insurance: 
All candidates seek for best medical coverage and policies in every benefits package and due to this every employer keeps it on the top of the table. This might include dependent family members coverage as well along with the employees which ensure well being and security of the whole family.
Life insurance:
Though this is a quite usual one, one of the necessary parts is provided to an employee which comes out at no cost to the employee up to a considerable amount and a little contribution by the employee if the amount goes up from the set limit.
Dental Insurance 
A substantial ratio of 80/20 is maintained in this case between employer and employee but that too is adjustable according to decided terms between both. Though this is also among the common benefit but acts as a necessary part apart from medical insurance.
Accident Insurance
Sodexo also covers certain causes of loss under accident insurance and dismemberment for sudden loss cases and group life insurance as well which can include any long-lived illness or even disability.
Paid Vacation
Forgiving out some relaxing time off to its employees, there is a certain number of paid leaves granted to experience a quality time for refreshing oneself and family.
Paid Sick leave
An emergency can strike at any time and is uninvited for which leaves become a necessary part. While maintaining both the financial and health status of employees, few pre-determined sick leaves are also given.
Reimbursements
Different types of reimbursements are also allotted to ease out extra expenses born by the employee such as cell phone bills, car expenses, commuting expenses, etc.
Retirement Benefits
The most common benefit plan imparted is 401k which allows certain employees to contribute a set amount of salary which is tax-deferred.
Profit Sharing
This one depends on the company's performance throughout the year. Depending on the company's profit, the subsequent amount of profit is shared among all its employees for all levels which acts as an inclusion step as well.
Contribution Pension plan
The pre-decided amount is set and is contributed equally by both employer and employee which is also another leverage post-retirement to live a carefree and healthy life without caring about financial crises.
Conclusion
Stated all above bullets are not restricted to one's interests and requirements as one must experience and know the exact culture, which is possible, post joining the company. Sodexo has carried out way far in terms of job satisfaction for its employees and has worked out great measures to create a healthy and friendly environment for all. Keeping in mind some common benefits which every company grants, inside employees are also given out certain meal cards and passes for individuals as well as family members as well to portray a goodwill gesture and commitment towards employee's wellbeing and care. Starting from just a small catering service and growing into such a big firm making its topmost position has made it stand out of comparison and extraordinary which implies that the company has taken care of both customers and employees altogether keeping up the all-time return of investments at an increasing rate.
Sodexo Employee Benefits- Sodexo Services