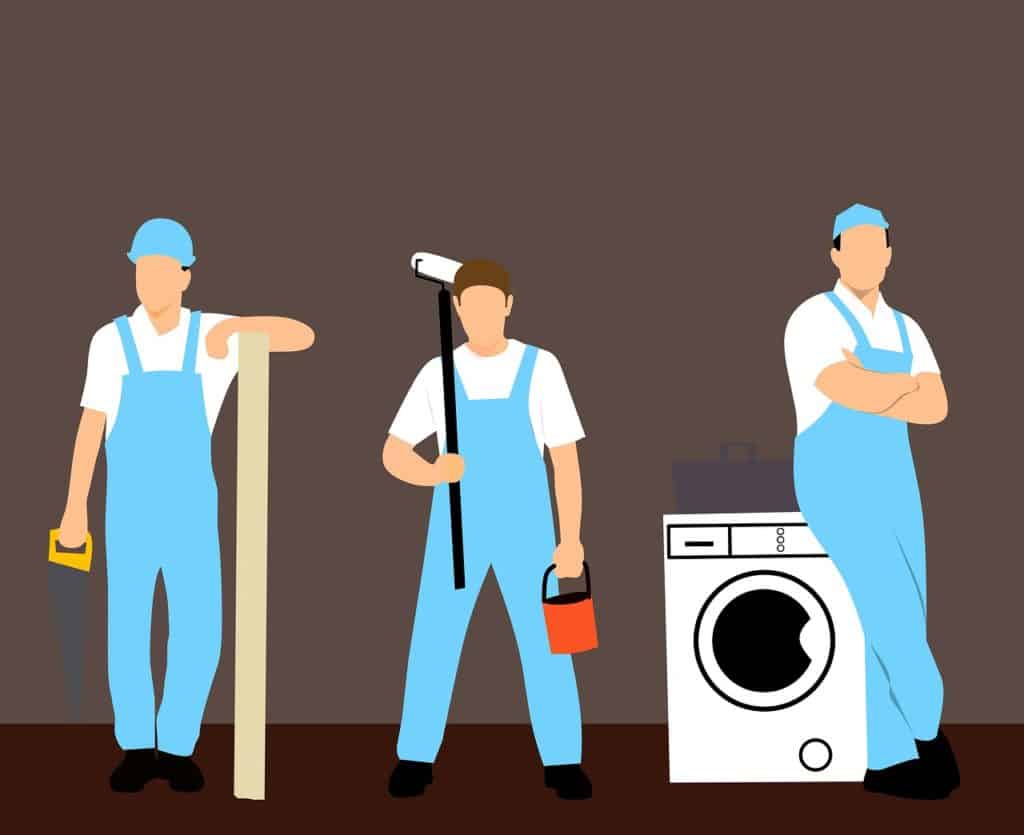 Sodexo Careers – The hospitality industry offers a wide array of people-centric career opportunities, and the Sodexo group is at the forefront of food and facilities management across the globe. Sodexo is certainly the go-to organization with its impactful solutions if you are keen on a career in the hospitality industry. Careers at Sodexo cover a wide range of industries with numerous service offerings bound to pique the interest of those with a passion for people and improving the quality of the lives of those they work with.
A career at Sodexo will provide you with the opportunity of immersing yourself in an industry that fuels your passion and helps you live your purpose. If you're looking to enter the hospitality workspace, this guide will give you the insight you need into the Sodexo world and help you decide to kick start your career with them.
Sodexo Careers
What Is Food And Facilities Management?
Food and facilities management provides solutions for designing and maintaining quality work and living environments within organizations and communities. Solutions range from catering and technical maintenance to health and wellness as well as hygiene and aesthetics control.
Industries Of Operation
The various industries in which Sodexo operates provide a wide range of options for hospitality enthusiasts in their industry of interest. 
Airline Lounges: A leader in this arena, Sodexo provides a premium experience for premium flyers. This provides the opportunity to be employed in the major airports in the country.


Business and Industry: Teaming up with organizations across the country, Sodexo provides quality services to enhance work environments and help employees thrive. This provides the opportunity to be employed in an industry that piques your interest and drives your passion. 


Energy and Resources: Sodexo extends its reach into unconventional workplaces such as those of the mining and energy sectors to provide quality services and enhance these environments. This provides the opportunity to innovate in these areas to provide quality in the lives of those who work in these rugged environments.


Defense: The renowned Sodexo services are extended into the US military to help enhance the environments and the lives of these heroes. This provides the opportunity to bring a little pizzazz into the lives of these men and women who work tirelessly for the benefit of their country.


Healthcare: Attention to the finer details is imperative in the health care sector and Sodexo provides quality solutions to ensure impeccable health care environments. This provides the opportunity to join the significant health care sector and leave a little shine where it is needed the most.


Schools: Our children are our priority and Sodexo helps build healthier learning environments for them and the school staff. This provides an opportunity to join this noble sector and help kids and their teaching staff thrive.


Seniors: Sodexo provides various services for communities and organizations for the elderly. These include food and facilities management for elderly communities as well as individual in-home care. This provides ideal opportunities for those who are passionate about giving the elderly a quality lifestyle and improving their morale.


Sports and Leisure: Sodexo provides food and hospitality services at sport and leisure events. This provides an opportunity to get in on the game and add style and quality to the environment surrounding events.


Universities: Sodexo provides its services to enhance the on-campus student experience. The environment, in which students learn, helps them thrive. This provides an opportunity for creating quality environments for students.
Service Offerings
Concierge Services: Sodexo's concierge services range from taking care of those important bookings to running those everyday errands. This enables employees to meet more of their personal demands without having to compromise on their work. This provides the opportunity to plan and execute these tasks for organizations and their employees.


Operations Services: Sodexo offers a variety of technical maintenance and operational management solutions from general repairs to asset and property management services. This provides the opportunity to get into organizations and ensure their environments are efficiently run.


Employee Benefits and Rewards Services: Employee recognition and reward have become an integral part of creating efficient workforces. Sodexo offers benefits and rewards planning and management services to keep employees smiling. This provides the opportunity to work with organizations to keep their people happy.


Facilities Management: A favorable environment is a vital part of helping people thrive. Sodexo provides facilities management solutions from spatial layout planning to energy and resources management. This provides the opportunity to work with organizations to ensure effective layouts and resource efficiency.


Food Services: Sodexo considers the nutritional and dietary requirements of their varied customer base and provides tailored solutions to meet these needs to maintain a high quality of catering services for organizations and their people. This provides an ideal opportunity for you foodies out there to work with organizations to tailor their food services.


Home Services: Through their company Comfort Keepers, Sodexo provides quality in-home services for the elderly and those in need. This provides the opportunity for those who are passionate about the care of the elderly. It provides an opportunity to innovate ways of giving them comfort and luxury in their wonder years.


Vending Services: Sodexo provides a variety of vending services from coffee to snack time provisions. Interesting in this area of service, are the Sodexo micro-markets, which provide tailored relaxation and recharge spaces within organizations. This is ideal for those interested in tailoring food provision services in a unique style.


Procurement Services: Through their company Entegra, Sodexo takes care of the various procurement needs of an organization. For those interested in the area of procurement, this provides ideal opportunities.
Company Culture
From the industries, they operate in and their services within these industries, it is clear that Sodexo is a premier service provider in the hospitality sector. In addition, a company culture of inclusion, diversity, and innovation makes them an attractive employer to those looking to advance their career in this sector. 
Mission and Vision. Sodexo's mission and vision to improve the quality of life for all those they serve and contribute to the economic, social, and environmental development of the cities and countries in which they operate filter through their organization's hierarchy. This serves not only their customers but their employees too. This culture of improving the quality of life of all involved parties provides development and growth opportunities for Sodexo employees. In addition, various benefits are provided for Sodexo employees and their families to ensure a better quality of life for their employees at work and home.


Making an impact. An integral part of the human journey is the purpose and serving others accordingly. Sodexo's efforts in providing a better quality of life for its customers allow employees to give back to the organizations and communities in which they work. This combines purpose into their careers and enables fulfillment in knowing that what they do impacts the world around them. Sodexo embarks on various impact-building initiatives to enhance the organizations and communities in which they are present.


Innovation. Sodexo encourages creativity and innovation in their employees. This provides employees the opportunity to realize their full potential and contribute to the organization.
Sodexo Partnerships
Sodexo has formed various companies to extend their reach and cater to more needs in their present communities. 
Sodexo Magic. Teaming up with Earvin 'Magic' Johnson, Sodexo Magic provides quality catering solutions in various communities.
Vital Spaces. The Vital Spaces service helps organizations create transformational workspaces in which their people can thrive.
Work Reimagined. With this arena, Sodexo works with organizations to provide new age workspaces and work processes that cater to the individualism of their employees and help them thrive.
The Hiring Process
Having read about the various areas in which Sodexo is involved and their organization's culture, here's how you can join this industry leader to improve the quality of life in the field you are passionate about.
First Steps
To start, you would need to send an application for Sodexo to know you are interested in joining their team. Then, provided are various ways to provide your resume or interact with the Sodexo team representatives.
Online careers portal: The careers portal on the company website showcases numerous job vacancies. Creating a profile on the website provides a simple way to apply for vacancies matching your criteria. If, at the time you are logged in, the available vacancies do not match your career aspirations, you can sign up for email alerts. This will keep you posted when new vacancies arise.


Sodexo talent community: Joining the talent community enables you to receive their monthly job seekers publication as well as email alerts based on your career interests. It's a matter of simply signing up with your particulars online, selecting the boxes at the bottom of the page that interest you and you're in.


Attend a hiring event: Sodexo hosts various events across the country, aimed at providing an interface for you to network with their team. These are in the form of job fairs, college visits, and industry conferences where you get the opportunity to interact directly with the Sodexo representatives.
Next Steps
Recruiters and hiring managers to review online profiles and applications related to available positions and select the candidates who match the requirements. These candidates are contacted for a telephonic interview. The status of your application can be viewed online by logging in to your profile.
Following the telephonic interviews, the best candidates will be shortlisted and invited for in-person or video conference interviews. 
If you are selected for the role, you will receive a verbal offer, and once accepted, you will receive a formal offer letter via email. The pre-employment process begins thereafter, which includes a background check.
The preliminaries completed, you will be welcomed into the Sodexo family and your hiring manager will take you through the onboarding process which includes discussions around benefits and career development. 
Remuneration Package And Employee Benefits
Sodexo offers competitive market-related salaries and wages as well as progressive bonuses in some areas such as sales. In addition, employee benefits are included in salary packages. These benefits include employer-funded health and life insurance and retirement plans that help employees plan for their future.
Working At Sodexo
Sodexo has a non-discriminative policy and therefore provides opportunities for all individuals across the country. They also employ an inclusive, innovative work culture, which encourages the creativity and individualism of their employees. This helps employees explore their passion for hospitality. In addition, various career development opportunities enable employees to reach their full potential within the industry.
Student Opportunities
Graduates are given internships with the Future Leaders Internship Program, the University Internship Program, and the Dietetics Internship Program. In addition, Sodexo hosts various campus events to enable students to get hired.
Frequently Asked Questions
Do the internship programs at Sodexo include mentoring and development opportunities? Sodexo interns are paired with a manager who represents diverse backgrounds and interests. Your mentor will help you explore the limitless career paths available to you at Sodexo. Interns at Sodexo are also privy to their development opportunities which help interns expand their skillset.
Can I be employed at Sodexo with my dietetics qualification? Yes. Sodexo is the largest private employer of registered dieticians in North America
In which fields does Sodexo offer opportunities for job seekers? Sodexo offers salaried positions in various fields such as food service, culinary, facilities management, environmental services, healthcare technology management, registered dieticians, sales and business development, information technology and corporate functions
What is Sodexo's approach to inclusion and diversity in the workplace? Sodexo prides itself on its efforts in diversity management and in fostering an inclusive corporate culture. They continue to work on the expansion of cultural diversity in the workplace. Sodexo promotes this by its various initiatives such as its Racial Equity and Social Justice Toolkit, which addresses workplace diversity and social inclusion, its Employee Business Resource Groups (EBRG's), which address cultural diversity and provide networking opportunities and its supplier diversity initiatives, which address areas such as female-owned business support.
Is there an age limit for Sodexo employees? As long as you are permitted to work in the country, there is no age limit on Sodexo employees. Whether you are a recently qualified graduate or a seasoned professional, Sodexo offers a variety of opportunities for all who are interested in advancing their career in this exciting industry.
Sodexo Careers – The Complete Guide