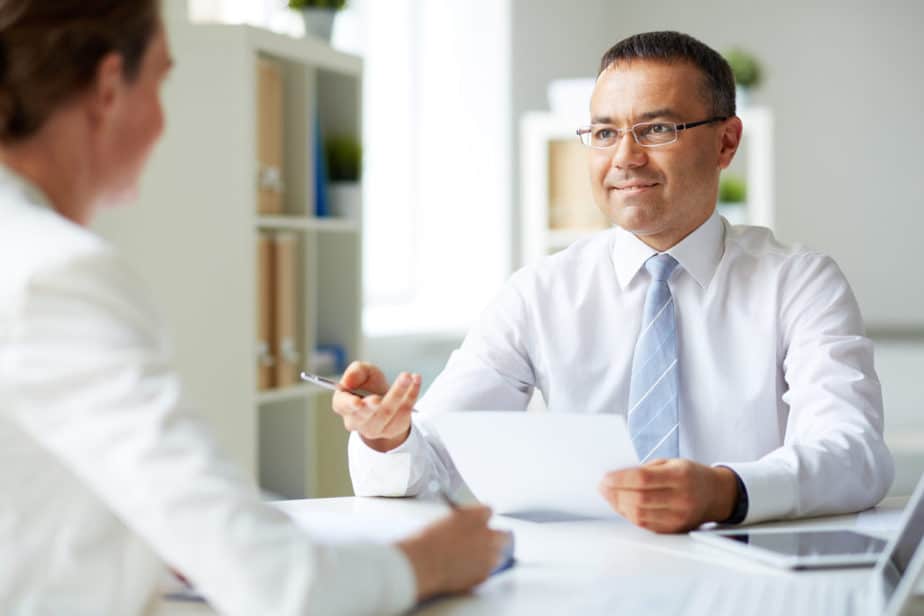 Bath and Body Works is an American brand, that specializes in selling creams, showers gels, perfumes, lotions, mists, and other variety of fragrances. The brand was founded in 1990 and its headquarters is located in Columbus, Ohio, US. Since its foundation, the company has expanded its reach to different locations. With net revenue of $2.285 billion, the company is one of the largest retail stores dealing in bathing products. Let's know What to Wear to a Bath and Body Works interview?
Most of the candidates who have applied for the job at Bath and Body Works are a bit scared of the interview process and dress code. Through this article, all your doubts will be cleared, and by the end, you will have all the knowledge regarding how to dress up and answer in an interview. 
Interview Questions: 
Many questions are asked at Bath and Body Works interview, but a few most commonly asked questions are given below. Though you should answer all the questions based on your perception still you will find answers to the interview questions below: 
Q. 1: What can you tell us about the company?
How to Answer: You must be aware of the company very well as it will be beneficial for you. In this question, you need to highlight everything related to the company. Some factual information about Bath and Body Works will do good. 
Sample Answer: I have learned that Bath and Body Works is an American retail store that deals with body care products and provides fragrant smells to customers. The company began its journey in 1990 and the headquarter of Bath and Body Works is set up in Ohio, US. With time, the company has expanded its business to another level and is serving customers in six continents. 
Q. 2: Tell us about the time when you went beyond your ways to meet customers' demands.
How to Answer: You have to showcase your good traits as an employee who works for customer satisfaction. As an employee, it becomes your duty to satisfy the needs of customers. So, just you need to highlight the time when you helped out the customer. 
Sample Answer: I have previously worked at (name of organization) and I learned that customers' needs should be fulfilled for the effective growth of the company. A happy consumer is the basis of any company's development. (Mention the incident when you helped the customer), in case there was no such incidence then you can say, that so far there is nothing extraordinary I have done to provide help to customers, just the basic helping hand I have extended towards customers. But, I look forward to helping the customers effectively. 
Q. 3: Why should we hire you?
How to Answer: You need to tell the recruiters why you are better than other applicants. Just highlight the skills and achievements of yours in this answer. The company looks forward to hiring talented, passionate, and dedicated candidates, so try showcasing the reason for your selection. 
Sample Answer: I am (your name) completed my education from (name of institution). In school time, I have developed many new skills and build up confidence which will help me while working here. Also, I have worked at (name of the organization you have worked for) where I achieved many things and learned to achieve targets on time. 
What to wear at Bath And Body Works interview?
Getting ready for the interview becomes a matter of concern as your outfit will speak much about you. It is always profitable to look good and professional at an interview. Usually, the dress code at the interview should be formal and appealing. 
You should dress up according to the job role you have applied for. For example, if you are applying for the job of manager then wear a suit including shirt and pants with formal shoes. The complete guide for your interview attire is given below: 
For entry-level positions: If you are applying for entry-level positions, internships or part-time jobs then wear something casual. 
Male: 
You can wear t-shirts and shirts along with pair of trousers but avoid wearing shorts or jeans. And comfortable tennis shoes. 
Female: 
You can wear a blouse with pair of trousers or skirts. Keep in mind, that skirts are not too short. Also, in footwear, you can either wear shoes or wedges. 
Management position: If you have applied for a management position, then try to wear something formal. 
Male: 
You should wear business casual like a blazer, shirt, and pair of trousers. Also, your shoes should be matching to the outfit, wear formal shoes only.
Female: 
You can wear either a wrap dress or a pastel color blouse with a skirt or trousers. You should wear either shoes or sandals that are not too casual. 
Other dressing tips: 
For males: 
Your hair and beard should be nicely done. Keep in mind the length of your hair. 
Your nails should be trim. 
Try wearing less or no accessories. In case, you are wearing a watch then it should be formal. 
For females: 
Your hair should be tied back and you should hide the colored accents of hair. 
You should avoid wearing excessive jewelry or accessories. 
Do not overdo make-up, excessive make-up might lead to rejection. Less make-up is still allowed. 
Common for both male and female: 
Bath and Body Works has got a lenient policy, regarding tattoos and multiple piercings. 
You can have colored hair but excess of that won't look good. 
The color of your clothes should be professional, as in they shouldn't be very bright or shiny. Light or dark pastel colors will do good. 
Less jewelry and accessories are suggested. 
Your entire outfit should be formal. 
Why perfect outfit for an interview?
The interview is important in hiring, and the outfit plays a major role in the selection or rejection of a candidate. Your attire at the interview defines how much serious you are about the job. Every company wants its employees to look good in meetings with clients and customers. So, the employers expect that from interviews the candidates should be well-prepared for their corporate life ahead. It is always suggested to wear the best formal outfit for your interview as that's the first and last chance you have got to impress the recruiters. Bath and Body Works demands all the employees, as well as aspiring candidates who want to apply for a job, should look neat, this becomes the reason
Things to keep in mind before appearing for an interview at Bath and Body Works: 
Be well-aware of the company to which you are applying. The basic detail of the company along with products sold by the company. 
Your body posture should be correct, your back should be straight with shoulders right aligned. Keep your head up to show you are confident. 
Talk politely with the recruiters, your tone should be confident and informative. 
Time is important to arrive before time.
You should have proper awareness about the job role and description. 
Getting prepared for the interview beforehand is important. You should be aware of yourself and scrutinize your resume to avoid confusion. 
The basic steps that you should follow after entering the interview hall are to greet the recruiters and walk perfectly to the interview table. 
Show that you are confident and ready for the interview. For that, you can smile often and keep intact body posture. 
Conclusion: 
Bath and Body Works is a famous retail store that deals with body care and fragrant products. The company has expanded its business to different locations, each store requires several employees. All the candidates who apply for the job are a bit nervous because of their interview, through this article all their doubts must have got cleared. 
As a candidate who wishes to work at Bath and Body Works, you should wear something formal for the interview. Also, you shouldn't try to overdo things, keep it simple. But your attire should be neat and clean. 
Frequently Asked Questions: 
Ques. 1: What all you can get for free at Bath and Body Works?
Ans. 1: As an employee at Bath and Body Works, you are eligible to receive many benefits and sometimes you get free products too. Apart from getting free hand sanitizer, you get lotions and creams as well for free. 
Ques. 2: Is there any uniform at Bath and Body Works?
Ans. 2: As an employee working at the store you are expected to wear either a black or white t-shirt along with blue denim jeans. Also, you can wear nice comfortable shoes, but avoid wearing tennis shoes. You can also wear boots with the outfit. You will have different outfits on certain big occasions. On valentine's day, you can wear pink shirts and at Christmas, you can wear red or green shirts. Apart from that, you are allowed to wear animal ears on Halloween day and black shirts on black Friday. 
Ques. 3: Can you have an inked body and still work at Bath and Body Works?
Ans. 3: Yes, as per the new policy of Bath and Body Works you can have tattoos and multiple piercings. Your tattoos won't be an issue of concern for managers. 
What to Wear to a Bath and Body Works interview?