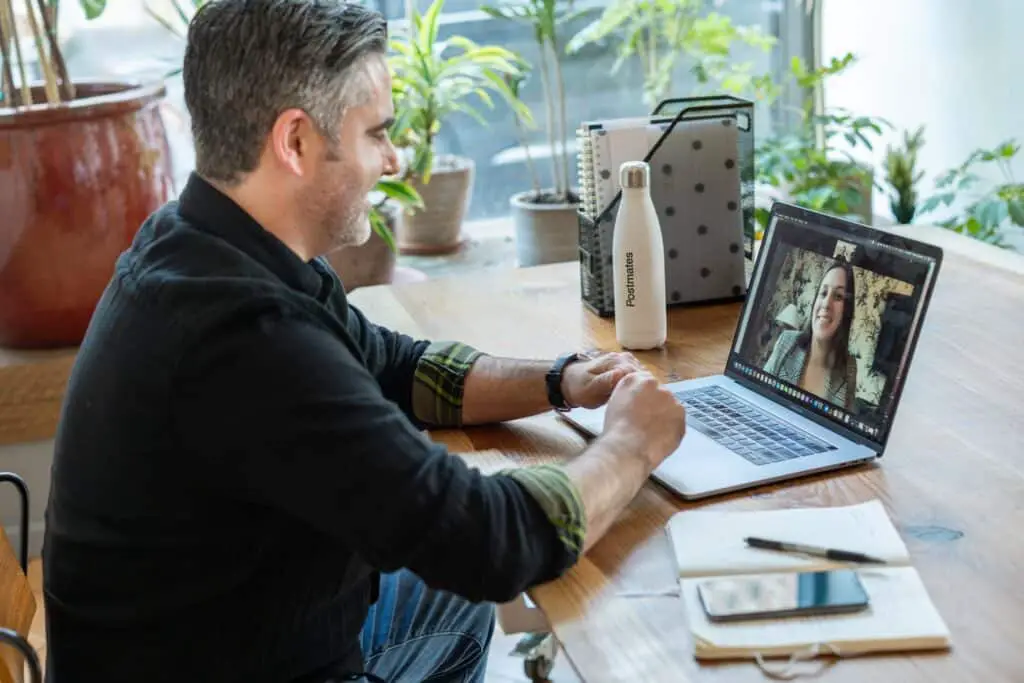 Introduction to ZOOM
The pandemic has made people work from the comfort of their homes. Web conferencing has become the norm, with millions of employees working from their bedrooms. The name that everyone must have heard in the past 15 months is ZOOM. It has since become synonymous with web-conferencing and video calling. Zoom was the 5th most installed mobile app with over 477 million downloads in 2020. Here, let's know about Zoom SWOT Analysis.
But it wasn't always sunshine and roses for them. ZOOM had a very rocky start, facing losses for 8 years straight. Apart from the pandemic, what are the other reasons behind the success of ZOOM? How are they staying so far ahead in terms of the competition? We have covered that along with the SWOT Analysis of ZOOM in this article.
What do you mean by SWOT Analysis? 
Before we dive into the SWOT Analysis, we first have to understand what it means.
SWOT stands for:
Strengths
Weaknesses 
Opportunities 
Threats
SWOT analysis is a method that is used to identify and inspect all the strengths, weaknesses, opportunities, and threats and evaluate the business's position and strategically plan the future. It is used to estimate external as well as internal factors along with future and current potential.
SWOT Analysis & Competitors Of Zoom
STRENGTHS:
Zoom has a freemium model, meaning it is free but you can get additional features and better speeds at a set price. Though they have similar pricing compared to their competitors, their user base is double compared to their rivals. 
Beginner-friendly/Ease of Access 
ZOOM provides a beginner-friendly interface that is easy to use, making it accessible for people of all ages to use. ZOOM doesn't require installation as you can connect to meetings from your web browser. Though it is easy to configure if installed. 
Relatively a new brand, ZOOM has made a mark amongst the industry giants like Skype, Google, Microsoft, etc.
Financially Sound
Before 2019, ZOOM was a private company, incurring some financial burden. But after their IPO (Initial Public Offering) at NASDAQ, the company flourished and became financially sound. With over $1 billion IPO valuation on the first day, it was a success. It is currently valued at over $150 billion in 2021.
Global Recognition 
Since ZOOM offers multiple services ranging from chat and video calling, along with screen sharing and different rooms for different purposes, institutions and private individuals from all over the world are using it for multiple purposes, ranging from school lectures to office meetings. 
Before COVID-19 demand, ZOOM had over 300 million users daily. That number has the potential to double with the increase in demand and work-from-home environments. 
WEAKNESSES:
With the increased financials and millions of stable daily user bases, ZOOM has come a long way, attracting people from all over the world. But strengths also come with weaknesses. Following are a few weaknesses that the company is working on to get fixed.
Data Breach
ZOOM faced a great deal of criticism and was subjected to controversy after the infamous data breach, leading to over 500,000 passwords of their users being leaked and sold off on the dark web.
Critics found the security of ZOOM lacking, along with the lack of cloud data provided to their users. Since most of the meetings can be considered highly important and confidential, the leak can incur losses to various companies using ZOOM.
No End-to-end Encryption 
The above may sound very technical and complicated jargon, but in layman's terms, it means that only the people communicating in the room or the chat can read their messages. This makes large corporations and businesses reluctant to use ZOOM as their preferred conferencing platform. 
OPPORTUNITIES:
Even though ZOOM is largely viewed as the leader in the video conferencing and communications industry due to the pandemic. There are still some opportunities that they shouldn't miss.
Partnership with Corporations 
Surveys have found that work from home is the new norm, and companies have been trying to enforce this for the betterment of their employees. ZOOM can partner up with Corporations to customize their software according to their needs. ZOOM has better API and SDK offers for their corporate/private users. 
ZOOM already has custom software catering to various sectors like health/education. 
Catering to Demands 
ZOOM has expanded with over 300 million users a day, which is a paramount rise compared to their 5 million concurrent users back in 2019. ZOOM is currently working on expanding its concurrent user limit, which is currently set to 300 million. With the increase in the limit, ZOOM can see a larger user base in the coming years.
THREATS:
ZOOM has multiple threats, competing with various rivals can often mean incurring losses in cases of new features or optimizations that don't work out.
Rivals and Competition 
ZOOM is seen rubbing shoulders with the established giants in the teleconference and communications industry. Rivals such as Skype, Microsoft teams have been trying to up their game to match the levels of ZOOM by having better marketing and advertising campaigns. 
The biggest threat remaining for ZOOM is marketing. 
Competitors of ZOOM
ZOOM has only seen a rise in competition ever since the pandemic began. As the teleconferencing market slowly becomes a saturated market. We have mentioned the top competitors to ZOOM, drawing a comparison with ZOOM. 
Skype MeetNow
Google Meet
WebEx by Cisco
Microsoft Teams
Skype MeetNow
Skype, which was the household name when it came to video and audio conferencing for the past two decades, got dethroned recently by ZOOM. To gain back popularity, Skype retaliated with their lite version, called Skype MeetNow. 
With Skype MeetNow, you can host multiple conferences, free of cost with 50 concurrent members in the call. Also allowing the users to record and share the call later. Viewers with hearing difficulties have the option of live subtitles, improving the quality and experience of their calls. MeetNow is free and doesn't require users to sign in or make any accounts!
Google Meet
Google Meet is designed specifically for businesses and conferencing. It was made free for all users to compete with ZOOM. Meetings can have up to 16 talking participants at a given time along with 100 total participants. 
Google Meet has encrypted calls, making it safer compared to ZOOM. It also offers live subtitles along with noise cancellation features and a low-light feature. Users can join meetings without network connections as you may create a dial-in phone number, allowing users in remote places to join in the meetings.
WebEx by Cisco
Cisco has been a household name for the past 2 decades. Their free version can host up to 500 users, making it the largest on the list. They also provide online assistance to free users in case of any queries or issues. 
Users can also record and share their meetings. They also have the option to share their screen along with other multimedia. 
Microsoft Teams
Microsoft Teams ranks second in the list of the most used web conferencing software. They had over 40 million concurrent users in 2020. You can host meetings for up to 250 participants. 
Along with video conferencing, Microsoft Teams allows users to share screens and collaborate using the Microsoft Office software. Making it easier for users to work and communicate together. Users also have access to 24-7 customer support.
Legacy Of Zoom
ZOOM has various low-cost subscription plans. With up to 1000 concurrent users, the meetings or calls can last up to 30 hours. Which is the most that all paid versions of the conferencing apps provide. They have also been able to establish themselves as a global market leader. ZOOM can also take advantage of custom corporate plans by which they can assist corporations set up their software for a set subscription fee.
The rise in popularity of ZOOM was directly proportional to the rise in pandemics. With corporations and educational institutions being forced to shut down temporarily, there was a vast demand along with the growth and usage of ZOOM. 
Conclusion 
The most important takeaway from the SWOT Analysis is the importance of privacy. ZOOM has always been criticized for its privacy policies. With the data breach and leaks, the users may migrate to the competitors of ZOOM. Security and privacy are the most essential part of web-conferencing as users want a safe environment. The users are slowly getting aware of their privacy and security rights. ZOOM is currently working on making its software a safer place. 
ZOOM has its own sets of strengths and weaknesses. But it is known that the weaknesses often overpower the strengths. The company has to improve its security, end-to-end encryption to face its intense competition. ZOOM has to make sure to retain their users by tweaking their features or else they will observe a steady decline in their user base. ZOOM still has a long way to go, but with the right leadership and planning, they can ensure to retain a majority of their customers by capitalizing on their opportunities and working on their strengths.
Zoom SWOT Analysis- And its Competitors