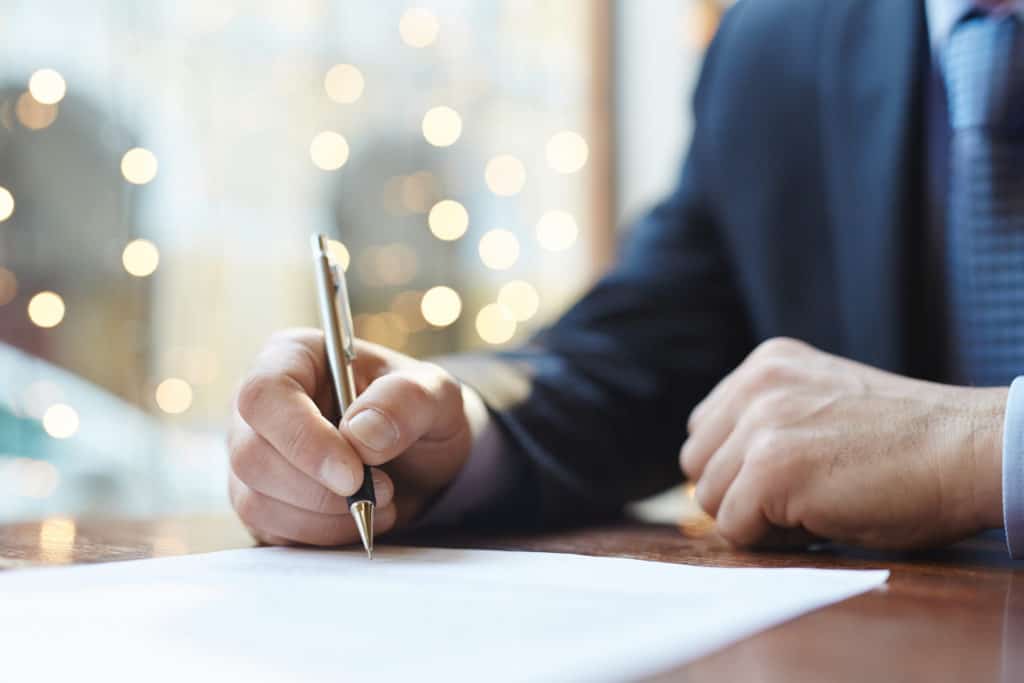 Introduction – Salesforce is known for its world's no.1 CRM and the rewarding treatment to its employees. Many people dream to get into the company, but before signing the final contract, one would like to research the company's various policies first. In this article, let's know about Salesforce Signing Bonus.
Every employee doesn't get a signing bonus. Salesforce also has its policy of issuing signing bonuses to employees. The complete information about the signing bonus that salesforce offers is given in the article.
What is the signing bonus?
The signing bonus is offered by the company as a form of reward to the new employee for choosing them as employers. The signing bonuses can be paid in the form of stock options or cash amounts. Employers choose to pay this for many reasons. 
Salesforce signing bonus
According to the information available comparably, its employees receive a signing bonus of more than $10,000. Individuals who have master's degrees are more likely to get a signing bonus at salesforce.
64% of male and 62% female employees stated that they didn't receive the signing bonus. And 24% male and 23% female employees received a signing bonus of more than $10,000.
This data signifies that Salesforce doesn't offer a signing bonus to every employee.
The data comparably states that 100% of employees working at salesforce's Chicago office didn't get any signing bonus.
According to entrepreneur.com, salesforce is the sixth company among 15 tech companies with the highest signing bonuses. The average signing bonus at salesforce is $28,314. And the highest signing bonus paying company is amazon.
Why do companies pay signing bonuses to employees?
The signing bonuses help not only employees but also employers. Companies incentivize employees to join them. Employers provide signing bonuses to employees for choosing them as their employers. This way they can attract the employees to choose them over their competitors.
In a way, these signing bonuses help talented employees retain within the company. The signing bonuses and other benefits help in employee retention within the company.
The companies also provide signing bonuses as compensation for not keeping up with the employee's salary expectations of the candidate. It's easy to manage the one-time amount they demand instead of managing a higher salary every month.
Employees are discouraged to open about their compensation, and sometimes they have signed the compensation agreement with their employers. This is because other colleagues might not be getting the same benefits.
Should one accept the signing bonus or not?
The signing bonus is used by employers to compensate for the lower salary they are offering, and a candidate might agree to take a high signing bonus instead of a raise in salary. But remember that the signing bonus is paid only once, that means from next year there will be a salary only. So if one can negotiate on the terms of the salary, it is much better than a signing bonus. Getting a raise in the salary is good because it'll always be there.
While negotiating, don't just decide based on your financial needs, instead of trying to evaluate the growth and value, you will be able to bring.
One who got a job offer from salesforce might also want to look for the benefits the company offers.
Salesforce employee benefits
Salesforce provides its employee with various benefits to work for them. Some of the benefits it offers are as mentioned below.
Range of insurance
The insurance covers include health insurance, life insurance, dental insurance, vision insurance, Accidental Death & Dismemberment Insurance, Occupational Accident Insurance, etc.
The financial benefits
Along with the salary and signing bonuses, Salesforce offers other benefits including a 401k savings option up to 6% of the individual's salary.
The second financial benefit offered by salesforce is its ESPP, i.e., Employee stock purchase plan. It means employees can buy the stocks of their employer company at a low rate.
This way the companies encourage their employees to buy their stocks.
Family time
Salesforce provides 26-week leave to the employees who became new parents. The 26-week leave is for primary caregivers and secondary caregivers can take a parental leave of 12 weeks. Parents can also choose to work from home initially and then gradually start their work. The working days are decreased during that time (4 days a week for 5 days).
Family planning support
Salesforce also has family planning support for employees who want to conceive or adopt a child. They have support and benefits like fertility service, progeny, surrogacy, and adoption.
Salesforce is best known for its family support benefits.
Paid time offs
Salesforce has generous paid-time-off policies. Employees can take 10 standard holidays, and after that, there are 4 floating holidays for other religious traditions, Juneteenth, Veteran's Day, or even your birthday.
Along with the standard holidays, there are paid time offs, and for salaried employees, there's no limit to the paid time off days.
Also, there is volunteer time off for 7 days. The company encourages employees to take volunteer time off and volunteer.
Additional perks
• Free snacks during office time.
• Employees can avail of a discount on things through Fond.
• An educational reimbursement of $5,250 every year to attend job-related courses.
• A well-being reimbursement of $100 every month.
• Dog-friendly work environment.
Apply to get a job at salesforce
To someone who is looking for applying at salesforce. Here's the guide on applying for a job at salesforce. And how to do the preparations for the job interview.
Visit the career page of the company, online. Find the best job for you and apply there. Upload the resume. Wait for the response from them.
To become a salesforce job-worthy candidate, you can get the help of your potential employer in your way.
There are various certification courses available. Also, if you attach these certificates along with your knowledge, it'll show that you have an interest in the company from before.
Keep in mind that one should apply for the roles only in which he/she is confident and has relevant skill and knowledge.
Signing up for salesforce's talent community is also a good choice. It will provide you notifications and news about any upcoming events from salesforce.
Conclusion
The decision to accept a job offer should be taken after analyzing it through all aspects. Financial benefits are only a part of it. This article is written, understanding the need to find information regarding the salesforce signing bonus offered by salesforce. The article also lists the benefits that salesforce employees enjoy.
Frequently asked questions (FAQs)
Q.1: Do I have to return my signing bonus if I leave before completing 24 months at the company?
Employees have to return complete or a part of their signing bonus if they leave before their contract ends (according to the terms of their contracts).
Q.2: How much do salesforce employees get paid?
The salesforce pays an average salary of $80,000 every year.
Q.3: Should one take a signing bonus or negotiate the salary?
The signing bonus is paid only once, and the salary is permanent. So one should first negotiate the terms of the salary.
Q.4: How many times can I apply at salesforce?
Once in 12 months. It gives equal chance to other individuals and the scope of improvement to the same applicant.
Q.5: What is the amount of the signing bonus at salesforce?
According to Comparably, The Salesforce signing bonus is more than $10,000.
Salesforce Signing Bonus- What is the Signing Bonus?