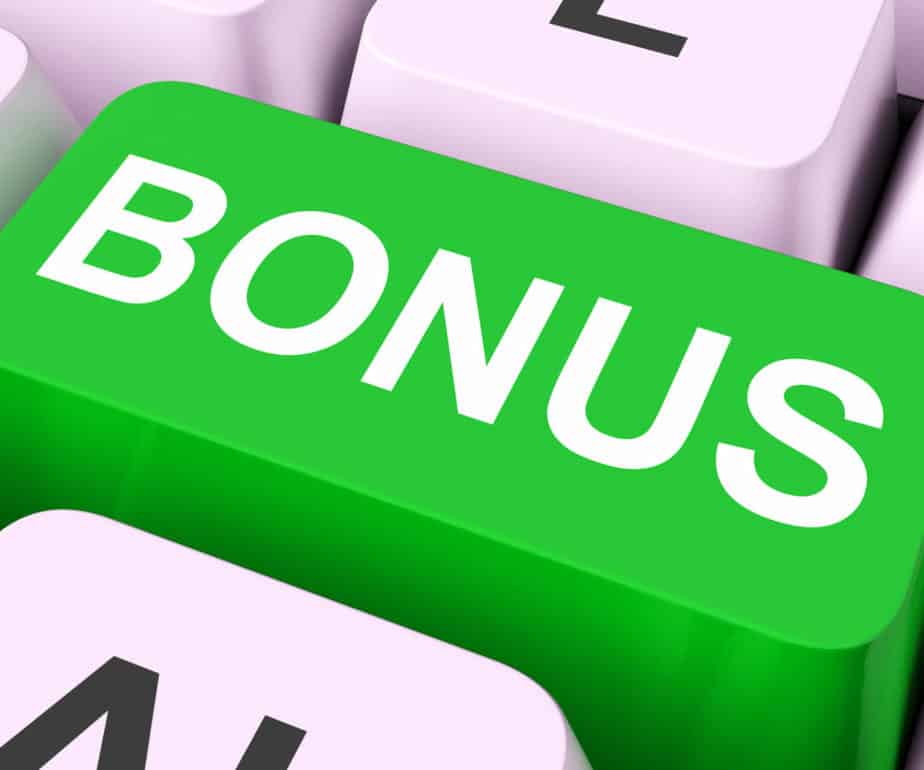 Signing Bonus: What Is It?
Generally, a signing bonus is given by companies to new employees to entice them into joining the company. Signing bonuses can also be called hiring bonuses or signing-on bonuses. Several forms of signing bonuses are available, including cash payments, stock options, and yearly cash payments. As an incentive to work with their company, highly qualified job candidates may receive bonuses from other companies. Here. let's see some Jobs With Signing Bonus.
As business entities reopen following COVID-19 restrictions, signing bonuses have become more common. Professional sports, financial firms, and media and entertainment companies offer incentive packages like this to attract new employees. However, in 2021, the expansion spread to fast food, warehousing, and food delivery positions which had previously had very low bonuses. Researchers from Indeed's Hiring Lab report that the number of posts advertising a hiring incentive has more than doubled over the last year, as have searched for "hiring bonus."
The Signing Bonus System
The best talent is often recruited and retained by offering incentives. Signing bonuses are a type of incentive. New hires are offered this program in addition to other forms of compensation. The company may offer lump-sum cash payments and stock options in exchange for the employee's signature on an employment contract as well as salaries, bonuses, vacations, and any other benefits the company may provide. Signing bonuses can amount to 10% or more of the starting salary of a potential hire.
These bonuses are often offered by employers to offset the loss of benefits that a new hire may experience upon leaving a previous one. The company may also consider signing bonuses as a way to compensate for the shortcomings of the overall salary it can offer under the existing compensation plan. The signing bonus can be utilized as a short-term way to grant the desired salary to a potential hire if their expectation for the position is higher than what the company pays other workers in the position.
Often employers will have employees sign confidentiality agreements to protect their compensation information from their coworkers. The reason is that internally promoted employees may not receive the same benefits as externally hired employees, even though they are performing the same duties. Also debated is whether signing bonuses are effective, especially when a candidate applied for the position based on her or his natural qualities, and should not be compelled to accept the position through additional coaxing. There is a chance that a signing bonus may be required to be returned in whole or in part if the recipient quits within a short time after accepting the position.
Who Gives Signing Bonuses?
It isn't impossible to obtain a signing bonus when you are fresh out of school, as we observed with employers that needed to hire quickly during the Covid-19 pandemic, but it's also not a guarantee. Recruiting new employees is done with the help of signing bonuses, which are being adapted beyond the college graduate market. For those under 30 years of age, the bonuses are often 5% to 10% of the base salary.
What Are the Reasons for Sign-On Bonuses?
Consider the following reasons employers offer signing bonuses when evaluating your negotiation chances:
As a means of competitive advantage: In fields where there is strong demand, such as nursing, engineering, or accounting, signing bonuses are more likely when a company competes with other employers for the same candidate or employee. In addition, how you apply for a job or are hired by a company may make a significant difference. Recruiting indicates the company is very interested in you, and as a result, there may be a signing bonus for you.
As a means of preserving salary equity: In large companies, you may be told that higher salaries are outside the pay scale for your position when you ask for a raise. The company might offer a signing bonus in place of a salary increase if there is less flexibility in terms of salary.
Compensation for lost benefits: By hiring an experienced employee, the employer may be able to make up the difference in bonuses or benefits that they will lose by leaving their job.
Do Sign-up Bonuses Make Sense?
It is important to make sure you understand the terms and conditions of any signing bonus. It's not uncommon for companies to require you to pay them back if you leave before a certain deadline-a deadline that might be months or even a year away. Other companies do not issue the check until you have been working there for a particular amount of time.
Last but not least, realize that signing bonuses may not always be the best choice. You'd come out ahead if you stayed longer than two years if you were offered a $4,000 signing bonus, but were able to negotiate a $2,000 raise instead.
Bonus offers from US-based companies
Each month, employers continue to recruit and retain the best talent as thousands of jobs are added to the economy.
Depending on the company, this may mean providing a great working environment and pay, along with bonuses and incentives to attract the right employee. Job site Glassdoor recently published a list of the top ten companies that currently offer bonuses to new hires. Health care, hospitality, and education are among the many jobs available.
These companies are offering you a signing bonus as a way to welcome you onboard:
1. The Guthrie Clinic
Bonus details: In addition to a $15,000 hiring bonus for experienced nurses, the Guthrie Clinic gives employees a $7,500 referral bonus for bringing on a new hire, and offers a relocation package for new hires if needed. Further, company employees can receive tuition reimbursement from the company.
Open positions: 
Certified Nursing Assistant, Certified Floor Care Technician, Certified Environmental Services Aide, and Certified Nursing Assistant
Hiring locations: Sayre, Pennsylvania and Towanda, Pennsylvania
2. Endeavor Schools
Bonus details: 
As reported on Glassdoor, Endeavor Schools offers a $1,000 hiring bonus, which is paid out in two installments – $500 upon your 30-day anniversary, and $500 once your 6-month anniversary rolls around.
Open positions: Headteachers and assistant teachers
Hiring locations: Portland, Oregon, and Leander, Texas
3. The Buckeye Ranch
Bonus details: Residents of The Buckeye Ranch will receive a $2,500 hiring bonus if they apply for community-based behavioral health therapy or residential clinical support therapy.
Open positions: Behavioral Health Therapists in community-based settings, Residential Clinical Support Therapists, and Functional Family Therapists (FFT).
4. Hyatt
Bonus details: 
The Hyatt hotels in July and August are paying $1,000 in stipends to new full-time room attendants hired during those months. Following 90 days in the position, new employees will receive $500 in a lump sum. The remaining $500 will be paid after six months.
Open positions: Maintenance/Housekeeping Staff / Room Attendants
Hiring locations: Columbus, Ohio; Denver, Colorado, and Charleston, South Carolina
5. Applewood Plumbing Heating & Electric
Bonus details: 
Applewood Plumbing Heating & Electric, according to Glassdoor, offers new hires a $10,000 signing bonus. In the third paycheck, you receive the first $5,000, and the rest of the $5,000 is paid over your next ten paychecks.
Open positions: HVAC Technician, HVAC Installer, Plumber, and Electrician
Hiring locations: Denver, Colorado
6. Legacy Maintenance Services, LLC
Bonus details: Glassdoor reports that part-time and full-time day porters receive a $150 and $300 hiring bonus, respectively.
Open positions: Commercial cleaning staffing, supervisors, quality inspectors, and day porters
Hiring locations: Delaware, Ohio; Lewis Center, Ohio, and Columbus, Ohio
7. VCA (Veterinary Centers of America Inc.)
Bonus details:
 For surgeons in select locations and associate veterinarians in select locations, VCA offers a $10,000 signing bonus, and $750 for veterinary assistants in select locations, as reported by Glassdoor.
Open positions: 
Physicians, Medical Directors, Associate Veterinarians, Veterinary Assistants, Emergency Veterinarians, Veterinarian Technicians, and Technician Assistants make up the medical staff.
Hiring locations: Chattanooga, Tennessee; Staten Island, New York; East Haven, Connecticut; East Longmeadow, Massachusetts; Chicago, Illinois, and Irving, Texas
8. Foss Home & Village
Bonus details: To attract new full-time employees, Foss Home & Village offers bonuses ranging from $1,000 to $8,000.
Open positions: Registered nurses, certified nursing assistants, and Licensed Practical Nurses
9. WorldStrides
Bonus details: Glassdoor reports that WorldStrides is offering new hires a $1,000 promotion bonus.
Open positions: Representatives for education sales and representatives for inside sales
Hiring locations: Charlottesville, Virginia; Houston, Texas; Arlington, Virginia; Sacramento, California.
10. Thomas Jefferson University Hospital
Bonus details: 
Thomas Jefferson University Hospital is offering a $7,000 recruitment bonus for clinical lab supervisors, as well as a $5000 relocation bonus for specialty care emergency medical technicians, according to Glassdoor.
Open spots: Pathology Assistant, Supervisor of Clinical Lab Technicians, EMT Specialty Care, Nurse Clinical
Hiring locations: Cherry Hill, New Jersey, Voorhees, New Jersey
Choosing the Right Job for You
Certainly, a bonus can make you more attractive to employers, but only if the job is one that you are interested in. What if we helped you find a job you like? Create a free profile on LinkedIn and build a compelling resume and start applying for Job offers that you find attractive, you will surely land yourself an interview. 
Jobs With Signing Bonus- What is Signing Bonus?