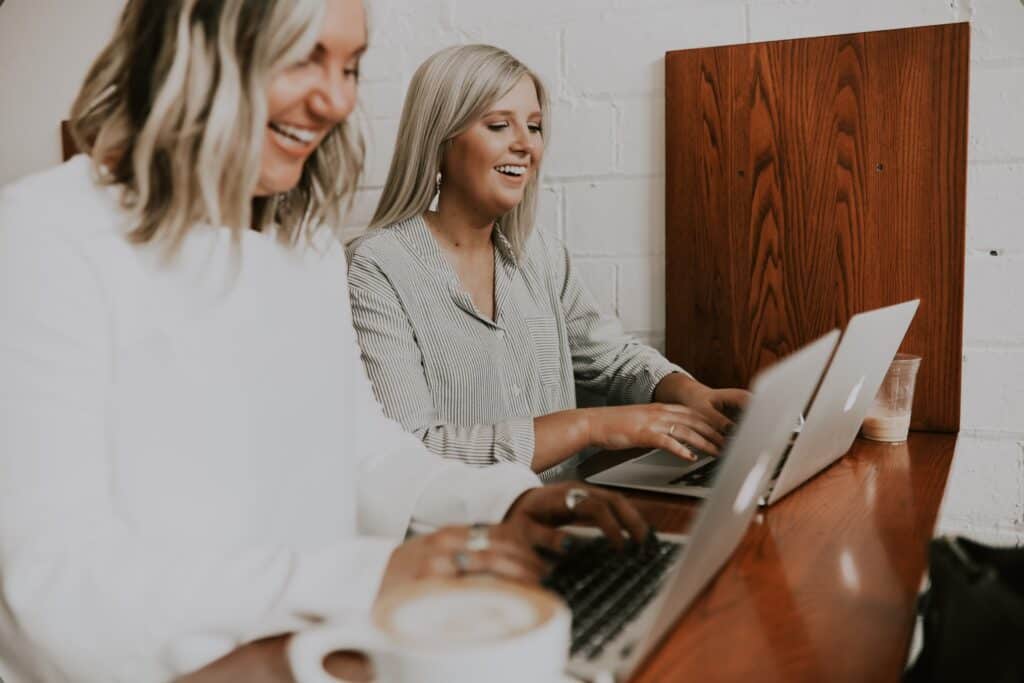 Remember that stunning 3 wick candle you saw online? Or that fragrance you absolutely adore but whose name escapes you each time? What about that moisturizer that your friends swore was life-changing? There's a high likelihood that all three came from Bath & Body Works, a specialty American-born retailer leading in the body care and fragrance space. If you are passionate about this industry, you might want to consider working for this trusted brand. What's better than doing what you love while getting paid for it? We will discuss Bath and Body Works Employee Experience here.
Bath & Body Works offers multiple career opportunities in its various departments, awarding comparatively good wages to its employees, as well as additional benefits to enhance their working experience. Depending on your performance, skills, and responsibilities, you can build a great career or perhaps use it as a stepping stone to greater things. Bath & Body Works would be a great fit for diverse skill sets and personalities, from corporate positions to positions in the actual stores and distribution centers to international stations. Bath & Body Works would be a great fit for diverse skill sets and personalities. Don't worry. There's bound to be something for you!
The Bath & Body Works Experience
Bath & Body Works is one of the companies under the Lbrands umbrella, and over three decades has expanded globally with 1736 stores worldwide. There are openings for full-time and part-time employees across the board, and wages are calculated hourly (so every second counts!). According to accredited job sites, the brand has a good rating for both employee and salary satisfaction (A 3.9/5 general rating and 74% salary satisfaction on Indeed). These can be taken as indicators of employee appreciation and fair compensation, making it a noteworthy employer.
What employment opportunities exist at Bath & Body Works?
There are four major segments of the workforce, that is corporate, store positions, distribution centers and finally international openings.
Corporate Positions
These can be divided into a number of departments namely:
Human Resources
Marketing
Design
Finance
Merchandising
Customer Care
Information Technology
Logistics
Store Positions
When working at a Bath & Body Works store you could occupy any of the following positions:
Sales Associate
Seasonal associates (part-time sales associates often hired during holiday seasons and sales)
Operations and management
Store managers and supervisors 
Distribution Centers
Distribution can be further divided into direct-to-consumer dealings, third-party retailers, retail fulfillment, and shipping operations. Opportunities are available in:
Logistics
Supply Chain Management
Operations
International Positions
As a global brand, it is possible to work in Bath & Body Works operations in the countries in which it operates. However, it is important to consider that there is a high probability that local talent will be sourced as opposed to inter-country talent acquisition (But don't let that discourage you from trying!)
How much do I get paid at Bath & Body Works?
As you might have guessed, your earnings are dependent on certain factors, such as your rank, department, performance, responsibilities, and the hours you put in. The pay range is between $9 an hour all the way to roughly $20 an hour. Here are a few posts with corresponding estimated averages to give you a clearer picture of what kind of impact this company could have on your bank account:
| | |
| --- | --- |
| Position | Average Hourly Rate (in US dollars) |
| Sales Associate | 11.90 |
| Seasonal associate | 11.70 |
| Key Holder | 13 |
| Store manager  | 18 |
| Supervisor | 16 |
| Operations manager | 19 |
| Customer service representative | 12 |
| Customer assistant | 10 |
| Customer service supervisor | 14 |
| Stocker | 11.70 |
After how long do I get paid?
Although rated hourly, Bath & Body Works commonly pays its employees bi-weekly (once every two weeks), and this is done popularly on Fridays. Your earnings will correspond to the number of hours you clock in. For permanent employees, this may not cause any fuss. Still, for part-time employees, such as seasonal associates, it will be important for you to distinguish yourself as a strong, reliable, and results-oriented worker so that you are called upon to work more shifts (More hours, more money!)
Are there benefits to being a Bath & Body Works employee?
Bet on it. A positive work experience is a composite of numerous factors besides a regular salary, so it's important to align yourself with a company or brand, recognizing this and making intentional efforts towards providing additional benefits. At Bath & Body Works, some benefits you may encounter include:
Discounts: Employee discounts start at 20% for beginners, and after two months of service, this moves up to 30% for part-time employees and 40% for full-time employees. Your total for that $40 bestseller fragrance comes to $24, and your budget approves!


Flexible Hours: There are accommodations for those who want to work full-time or part-time, and with proper communications with your direct superior, you can come up with a schedule that fits into your lifestyle and allows you to fulfill any other priorities you may have.


Relocation Assistance: If you impress the talent acquisition team with your skills and are required to relocate for your duty, Lbrands does offer relocation assistance for you, such that your transition is just that much easier.


Performance Bonuses: You did your best, gave it your all, went above and beyond to accomplish your tasks, and it clearly shows. Congratulations! There's a bonus waiting for you at the end, and now you're a step further in achieving your financial goals.


Paid Vacation Time: You know what they say about all work and no play. At Bath & Body Works, you can take some time to unwind, destress and recharge, without the constant anxiety of unpaid bills or dwindling bank balances.
Is there room for career growth?
Absolutely. Put in the work, carry out your responsibilities as you should, and show initiative, and in due time you will rise the ranks. Lbrands, the parent company, assured career advancement, so don't think you'll be stuck in the beginner's lane forever.
I'm ready. How do I apply?
The official Bath & Body Works website provides a careers tab that leads you into a career portal by Lbrands. Based on your location, your job category, and your intended position, you can conduct an accurate job search for available openings and apply for those you feel fit to do. If shortlisted, you will proceed to the interview phase, and if not, your profile will be retained by Lbrands just in case you are suited for future opportunities
You're ready to start your career at Bath & Body Works!
This has been your guide to just what it means to be a Bath & Body Works employee and what it takes to do so. Moreover, you now have an insight into the work environment it provides, its valuation of employees, and its contribution to your professional growth. If you were nodding your head in agreement as you read this, then go ahead and forward that application. Be ready to smash the glass ceiling, so your journey can be one you look back on fondly and with pride. That said, good luck!
For more information on Bath & Body Works career opportunities, visit https://www.bathandbodyworks.com
Also read Bed Bath and Beyond Hiring Age 2021 – Job Opportunities
Bath and Body Works Employee Experience