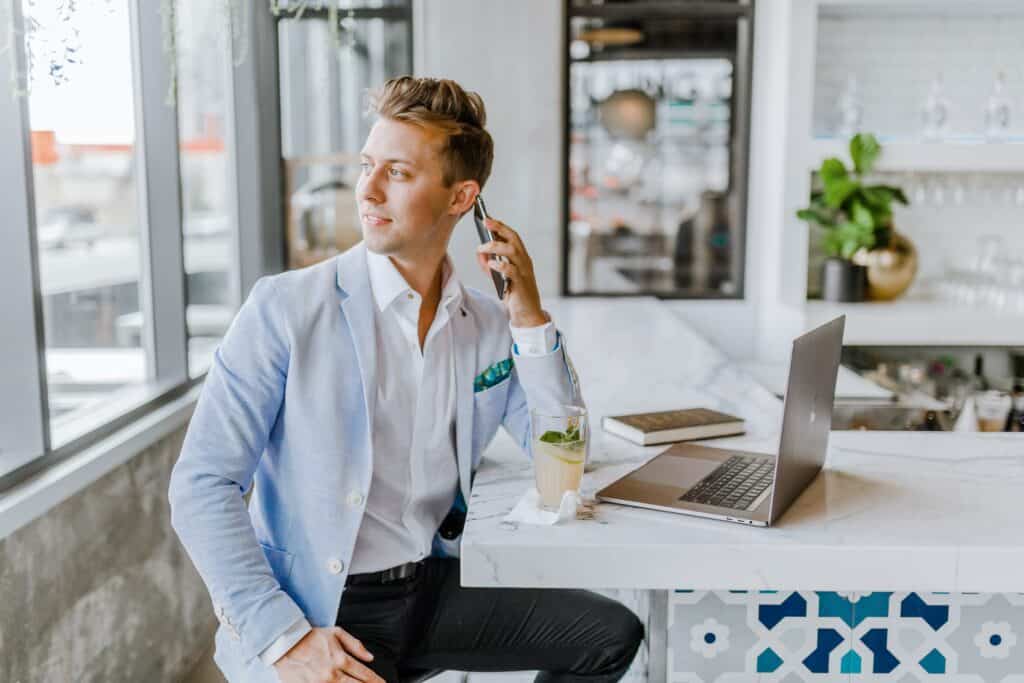 Our day-to-day activities cut across the handling and management of our finances. We will discuss Financial Service Representative Job Description here. How we manage our finances largely influences how our lives will be enjoyed. This simple reason is why you interact with financial institutions like banks (commercial and investment), insurance companies, brokerage firms. These institutions help guide your spendings, savings, investment, and insurance to make sure you live comfortably. 
Well, a Financial Service Representative works with any of the above-listed institutions to ensure that funds entrusted to these institutions are kept safe and properly managed. Institutions can't properly function without the aid of personnel to meet the needs of customers. He/she serves as an intermediary that understands the needs of the customers and the institution's financial policies and helps in recommending the perfect financial policy to meet the customers' needs. Do you have an excellent educational background in finance or accounting? Or do you love consulting for financial institutions and looking for a good place to channel your passion into, then a financial service representative job could be the best place for you to start from. Let's critically look at what the job requires and the responsibilities that accompany this position.
Who Is A Financial Service Representative?
As stated earlier, a financial service representative operates within the confines of a financial institution. They render consulting services to customers, which involves giving financial recommendations and counsels where and when necessary. They are the face of both the banking and insurance sectors because they attend to the needs and fears of customers and relate them to the financial institutions. If you desire to function in this job position, you must first possess good communication skills because your success on the job will thrive on your ability to communicate effectively. 
Why Do Banks, Insurance Companies, And Brokerage Firms Need A Financial Service Representative?
This question will help you prioritize your services in these institutions. If you know you are needed and why you are needed, it gives you a sense of purpose, direction, and zeal to function at your best. So why do they need you? As a financial service representative, you are needed because these institutions want to serve their customers better as they profit. You are needed to help them see what they can't see, and this is only possible on the wheels of a relationship.  So, they bring you in to offer financial advice when the need arises, register customers' complaints, recommend and sell products to customers and facilitate negotiations where necessary.  
Financial Service Representative Job Description
Having understood why these financial institutions need you, let's check if you have what it takes to function in this job position. As a financial service representative, you must enjoy communicating with people from all works of life daily, possess the ability to solve math and analyze data. You must also possess the following skills:
Ability to pay attention to details and retain information when dealing with both customers and employees.
Strong decision-making abilities, i.e., situations may require that you guide customers in making certain decisions in transactions, so you must be sound and precise to avoid mistakes.
Sound knowledge of financial legislation and all Microsoft office packages.
Excellent abilities to work with speed and accuracy when assigned a task. This would also involve possessing the ability to work under pressure when these financial institutions have more customers to attend to.
Ability to uniquely solve problems as they emerge. 
Great in communicating both online and on land. 
Familiar with computers, phones, and calculators as you will need to use them for your day-to-day operations.
Extensive knowledge in account ownership management, retail banking, and mathematical aptitude.
Strong intuition and initiative to know when to close sales and build great relationships with customers.
In addition to the above-listed qualities, having a bachelor's degree in Account, Economics, Finance will boost your chances of securing the job. Also, financial institutions favor those with previous work experiences in this job position, so if you possess all or some of these qualifications, let me show you what you will be required to do on the job.
What Are The Responsibilities Of A Financial Service Representative?
As a financial representative, you must know that your loyalty belongs to the financial institution you work for. So as much as you prioritize the customers you interface with, you must always represent the organization properly. Once you are employed, your responsibilities would involve the following:
Sell bank products and insurance policies: You will need to understand customers' needs and recommend them properly. The institution vividly entrusts the customers' interest into your hand, so you will do well to ensure customer satisfaction as you carry out your duty.


Welcome Customers: You will need to politely receive customers with a warm smile as they come, ensure that you don't wear a long face. Courteously greet them even when you are under pressure because one wrong attitude can make many things go wrong.


Receive calls and emails: Some customers may not be able to make it to the bank because of their schedule, so they would need you to give them the same treatment on the phone. So, get ready to receive a lot of calls.


Gather Customers' information: You will be involved in a lot of documentation because you will need to guide clients in opening various accounts as the need may arise. So you are expected to collect and manage confidential information about clients.


Offer financial advice: As you work, you will encounter clients who need a piece of professional financial advice, and you will be called upon. That's why you must be familiar with the policies of the financial institution you work with. Customers will approach you with their financial fears and needs. It's your duty to analyze the situation and recommend a solution critically.


Monitor the financial market: You will also need to be conversant with the financial market operations. This will help your rapport and recommendation to the client. 


Build relationships: All other responsibilities are hinged on this one. You will need to build good and lasting relationships with clients and co-workers alike. These relationships will build trust in the institution and promote organizational profit.


Good Representation: As your job title implies, you are the organization's representative, and you will need to represent the company very well. So be diligent in paying attention to your language, etiquette, and character. 


Abide by company rules and objectives: When carrying out your duties, ensure that you violate any organizational rule. Ensure that you function within the confines of the institution's goals and objectives. Please note that in some financial institutions, the responsibilities might be broader than these. But, these will be the basis of your operations.
How Many Hours Would I Work As A Financial Service Representative?
As a financial service representative, you should know that you will be required to work full time. Your work hours could be an average of 40 hours per week, depending on the financial institution's strength. You should get your mind ready to work as you may have to work during your weekends also.
How Much Do I Earn As A Financial Service Representative?
You would earn an average of $28,000 per year as a financial service representative. This salary may vary based on your level of experience, location, and the institution you are working with. In addition to your salary are well-packaged benefits so that this job will be worth your time.
What Would Your Interview Question Look Like?
Your interview session would involve direct questions meant to check your knowledge of the job position. So ensure that you prepare well for the interview session. Some of the questions include the following:
Do you believe in building healthy relationships, and how would you build a relationship with a client? This question comes to check your mindset as well as your communication abilities.
How conversant are you with the financial market? Stay relaxed and show them how well you know the market. Avoid stories, be factual.
How would you address a client who is angry that the policy you recommended did not profit him/her? Hiring managers ask questions like this to know your reactions to situations that don't work in your favor.
Frequently Asked Questions
What does a Financial Service Representative Do?
A Financial Service Representative functions as the image person of the financial institution. They offer consulting services, make and receive calls and recommend financial policies in alignment with the needs of various customers.
How much do Financial Service Representatives make?
Salaries of Financial Service Representatives vary from location to location, but they earn an average of $28,000 per year.
How do I become an excellent Financial Service Representative? 
You can become very good by committing yourself to the development of the essential skills needed for the job position as listed above.
Being a financial service representative might be overwhelming initially, but it's a perfect place to start with your financial career. So, pick up your resume and get started with your application!!
Also read Technical Lead Job Description – Responsibilities and Skills
Financial Service Representative Job Description – Responsibilities, More