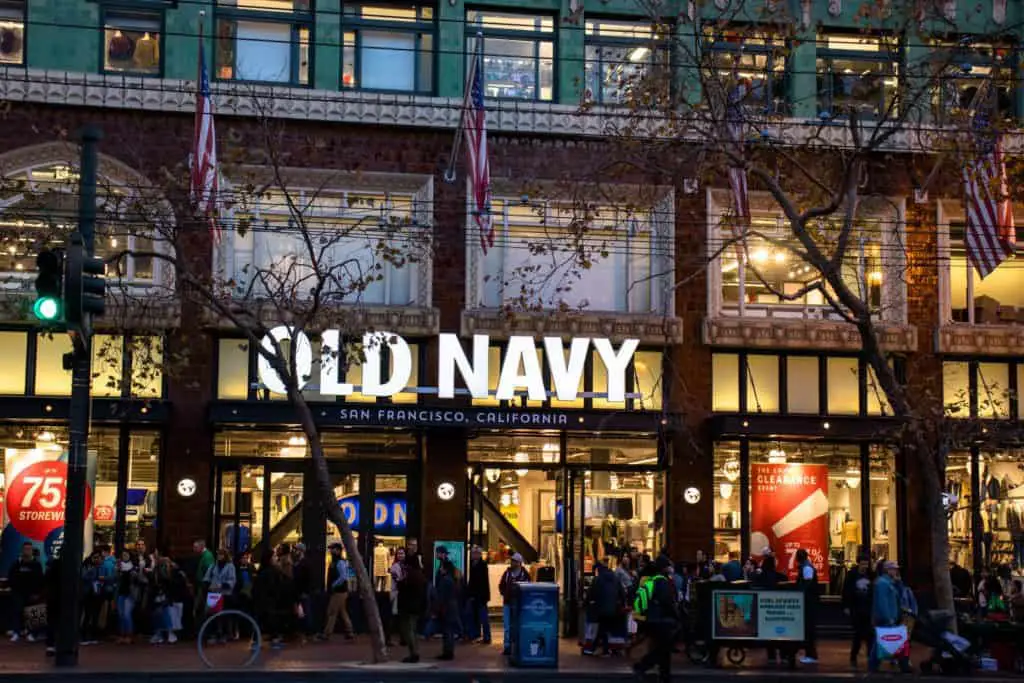 Old navy is basically a casual American clothing and accessories brand. We will discuss Old Navy Dress Code here. The parent company of the 'old navy' clothing brand is the multinational corporation called Gap Inc. The main vision behind starting the whole old navy clothing division was to introduce daily casual wear, which must also be less expensive than the gap clothing itself. Therefore, old navy provides you with clothing that serves whole family clothing needs and desires with ease and at affordable prices. 
Being clothing and accessories, retail stores of the old navy need training. Well-maintained employees who must be able to completely justify the image of the old navy being a partner company of Gap Inc. Everything at these types of retail stores like Gap or old navy is done mostly with a proper vision and in synchronization with other things like brand image, clothing style, cash counters, etc. 
In the following article, we will dive into some information about the dress code at the stores of old navy for various employees. 
About Gap Inc.
Gap Inc. is one of the largest clothing and accessories brands in America. It was founded in 1969 by Donald Fisher and Doris Fisher. Various other brands come under the corporate umbrella of Gap Inc. only, such as the Banana Republic, Old navy, fourth & Towne, Piperlime, Athleta, Intermix, Hill city, Janie & Jack, Yeezy gap, etc. Originally, Gap Inc. had the main vision to target younger generations through its clothing, emphasizing nam itself representing the generation gap. However, with further brands like banana republic and old navy, Gap Inc. also represented other visions like affordable fashion, comfort fits, etc.
Old Navy
Old Navy was founded in 1994 by the parent company Gap inc. Itself to make a new division which would be more casual and less expensive. Initially, old navy retail stores were designed like grocery shopping stores with flowing aisles, shopping carts, checkout counters, etc. With different passages of time, the old navy rebranded their brand and company image to represent new ideas and visions. They started with opening the first store in Colma, CA, in 1994. In 1997, it became the first retailer to pass $1 billion in just 4 years of business. 
In 2005, old navy tried to be more dynamic by opening new boutique stores, featured green building materials, large murals, and posters that gave a feel of high fashion and feminine directive. Again in 2011, old navy rebranded to provide a more family-oriented environment with better lighting, vibrant colors, layouts that would make shopping easier, quick-change stations, etc.
There are always changing dynamics of o;d navy branding according to different customer needs or competitor's policies. 
Old Navy Dress Code for Employees
There is no specific dress code for working at an old navy retail store. However, some of their employees have answered some questions relating to the dress code, from which we can conclude the following:
Any type of business casuals can be worn.
One just cannot wear apparel showing brand logos of any other company.
One needs to look presentable and impressive.
One is not allowed to wear tank tops, ripped jeans or short skirts showing too much skin.
One can wear any type of comfortable clothing including jeans and shirts.
Other than that, employees can wear any type, shape, size, or color of business casuals. One needs to look attractive and presentable while dealing with the customers and being comfortable and relaxed. The reason behind opting for comfortable clothes is that it is believed to increase the productivity of employees. Therefore, the old navy has always aimed to be fabulous and affordable fashion for everyone. 
What does the dress code of employees represent?
The dress code or dressing sense of an employee of a retailer shows how familiar they are with the clothing brands or clothing sense. Through various surveys, it has been concluded that customers are more likely to get the deal with a formally dressed employee rather than an informally dressed employee in any retail store. A presentable retail store employee can attract more customer dealings as they are believed to be more knowledgeable and informative about dressing and appearance. 
Conclusion 
Old navy is a very popular and fashionable clothing brand aiming to manufacture apparel for the young generations. Therefore, the dress code for employees at retail stores of the old navy is not particular. However, one needs to look attractive and presentable while not showing brand logos of any other clothing company or showing too much skin by wearing tank tops, short skirts, or ripped jeans of any kind. 
FAQs
What is the dress code for the old navy? One needs to wear comfortable and trendy business casuals while working in any retail store of the old navy.
Are sweatpants allowed at the old navy? No, sweat pants or any type of activewear is not advisable for old navy.
Do you need to wear any old navy apparel while working for old navy? No, there is no such compulsion. It totally depends on you and your style.
Can I wear apparel from other clothing brands? Yes, you can wear any type of clothes as long as it is not showing the brand logos of other clothing brands.
Can you wear a skirt at an old navy retail store? Yes, you can wear skirts or shorts. However, you need to take care that your skirt should not be less than six inches or too short.
Old Navy Dress Code Policy 2021