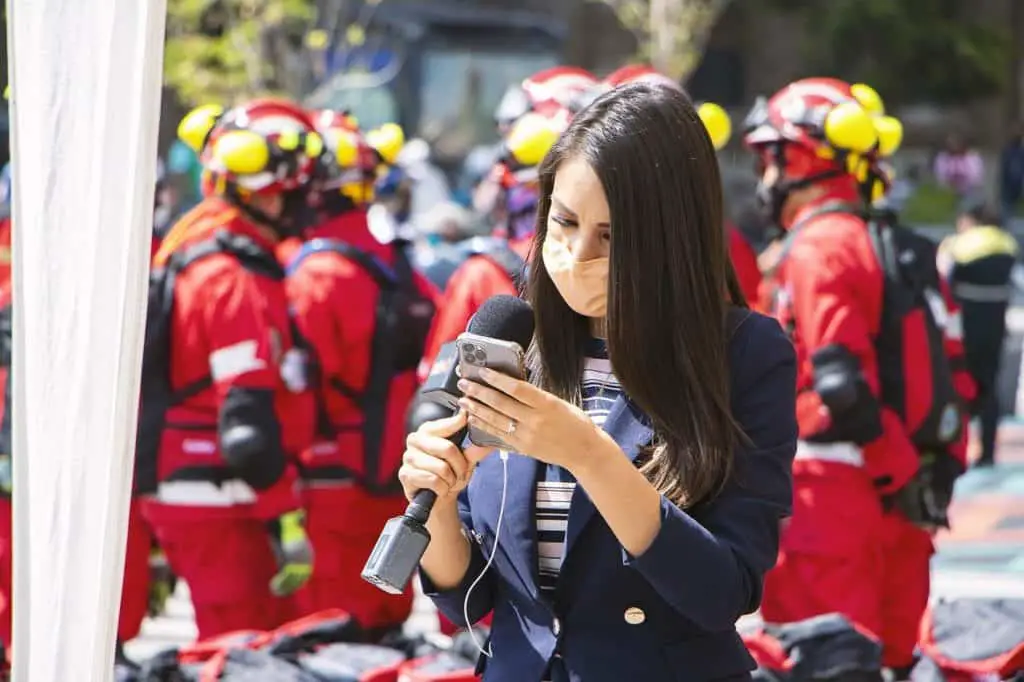 Journalism, a process of collection, production, and distribution of reports on current events supported by tangible evidence, has grown to become a lucrative career in the recent past and present. The growth of trade and especially technology has been the biggest promoter of journalism as a career. This has led to many individuals taking up journalism and communication classes in the university and later acquiring licenses to practice journalism.
According to the Knight Foundation, there are 115 accredited journalism and mass communication schools in the USA. The rise in the number of these schools shows demand for these courses and that many students are looking forward to practicing journalism. Furthermore, according to the US Bureau of labor statistics, 37,140 individuals take part or practice the roles and responsibilities of a journalist. Therefore, it is indeed correct to argue that journalism is indeed a good career.
Many people may have different views or opinions as to what constitutes a good career. This includes the pay that comes with the career, autonomy, frequency of application of individual's talent, the working hours, the recognition that comes with it, and most importantly, the space it offers its employees to grow, among others. While many careers in the USA offer some of the aforementioned prerequisites of a good career, it is almost impossible to find one that offers most of them or the most important ones among them. However, the list of such careers is concise. Journalism happens to fall under this list. This makes it one of the most lucrative careers in the USA, explaining why there has been an increase in uptake of journalism and communication courses that have brought about demand in more schools of journalism and communication.
Reasons Why Journalism is a Good Career
Good or Enough Pay. According to salary explorer, journalists in the USA earn in the range of $55,100 in the lowest to $171,000 in the highest annually. This means that averagely, a journalist in the USA earns $ 113,050 yearly, inclusive of transport, housing among other benefits. A journalist's yearly income is dependent on several factors, the main one being experience. The more experienced the journalist is the more likely he or she will earn more than the average annual salary. The opposite is true. Their skills also play a big part in determination of what they take home. In some instances, the location is crucial too. This is because a journalist may be sent into hardship areas, where he or she may find performing their responsibilities a bit difficult, yet, they are still expected to do so and effectively. This may include areas with high levels insecurity, drought covered areas, far away from their families among others. In such cases, the journalist may be paid more than the average take-home because of the shortcomings that come with performing their duties in those particular areas. Therefore, with regards to the above-mentioned factors, a journalist is entitled earn more or less than the average estimate, which also way more than many other careers in the USA, as their annual take home.


Enough Space For Growth. Journalism also grants those who practice it space for growth. Although this is somehow dependent on the media company one works in, the space for growth is really wide and provides a lot for potential journalists. This is because, when being a journalist, one is able to practice and learn different activities which are vital for the effectiveness of carrying out their duties together with their career growth. These activities include, reading press releases, researching on particular stories, establishing and even maintaining contacts of their sources, writing and editing articles or reports before presenting or reporting to the public, proofreading articles and reports, interviewing people or sources of important information, verifying the accuracy of statements and facts among others. All these activities one is to participate in them or are what they will carry out on their day-to-day basis show how much big the room for growth in this career is. This is because they are all key in effectively carrying out their duties. This therefore means, journalism as a career not only subjects' journalists to more activities within the journalism scope that sharpen their skills and talents, but also makes it a good career that offers growth to the individuals.


Recognition of Effort. As a journalist, one always wants to produce work that will be appreciated by majority of their audience and most importantly elevate them not only in the mind of their targets but also in their different capacities. In this career, one is able to be recognized and appreciated for their work. This is because, in the USA, the media industry is highly competitive. This therefore calls for awards to the well-performing media stations and more importantly, the journalists themselves. These awards bring with them public recognition, credibility, status distinction and even market share. Who wouldn't want to be recognized and appreciated for their hard work? It is for this reason that there is an annual journalism award that involves recognizing and awarding of the best media houses and even top-performing journalists for their efforts in providing timely, credible and important reports to the public. For example, there is the Pulitzer Prizes which are awards for honoring excellence in journalism and arts. These awards are administered to 22 categories of journalism every year. Therefore, journalism as a career is good as it provides space for recognition of one's hard work as a journalist.


Autonomy. Autonomy is really important when trying to accomplish particular duties in the best way your know-how. And this is what journalism as a career offers. One is able to carry out their duties in the best way they know-how. The freedom to carry out your duties on your own values and interests. Take for example when interviewing a source, the journalist has one mission, to gather information. How to get it out of the source is entirely up to them, so long as it is within the legal framework of journalism. This freedom to do things your way is not easily available or even allowed in many other careers whether lucrative or not. Autonomy gives the individual the ability to work out things in their own ways without fear of being contradicted while doing so. How they bring out reports, the way they cover stories, research topics and even what statements or facts to make relevant is entirely up to them. How awesome is that? A good career offers you the ability to act on issues in your own values and interests and journalism offers exactly that.


Application of Talent Regularly. For one to grow in a particular industry or field, he or she needs to practice or apply their talents frequently. Doing so after long periods of time only leads to forgetting and ineffectiveness in carrying out these particular duties. When it comes to careers that offer space to apply your talents frequently, look not further that journalism. This is because there are always stories to report on, every single day. What this means is, there will always be enough time and place or opportunities for the application of one's journalistic talents in the journalism career. This therefore provides a lot of time for one to learn, practice and even perfect their talents. Regular application of one's talent means they will be able to gain a lot of experience in the short term which if critically looked means they may also increase their annual take-home within a shorter period of time if compared to careers. Therefore, it is safe to say that journalism as a career offers a good place for individuals to apply their talents more regularly thus ultimately perfecting them in a short period of time.
Conclusion
While most of the benefits of journalism as a career are dependent on one's experience, skills, and or even one's location, it is actually true to state that journalism in the USA is a good career. This is because it offers one the room and space to grow, which we can all agree is very important. It also comes with substantive pay enough to cater for one's needs while also motivating them to love their job, avenues of recognition of one's hard work, autonomy, such that one can perform their duties on their own values and interests, application of one's talents more regularly thus promoting the perfection of their individual talents within a short period of time and most importantly, it provides an avenue for growth. This means a journalist will not remain stagnant doing the same thing over and over again. The aforementioned reasons tick most if not all of the boxes in 'what makes a particular career good.' Therefore, journalism is indeed a good career. 
Also read J. Kelly Hoey, author of Build Your Dream Network shares how she found her dream career
Is Journalism a Good Career in 21st Century?