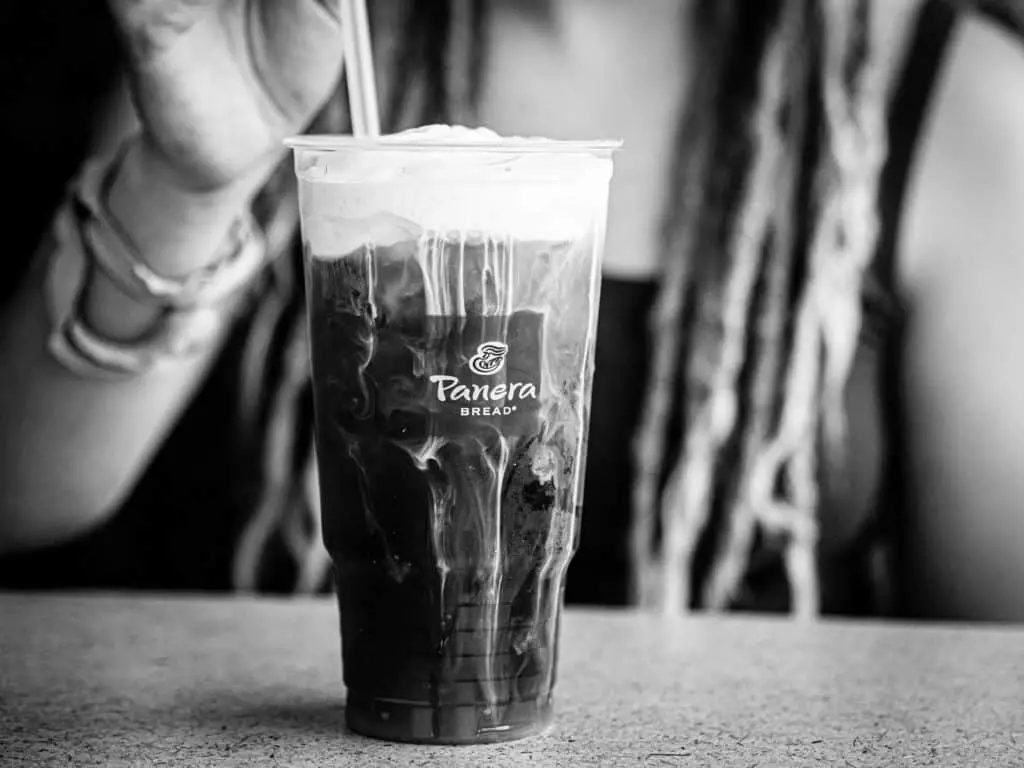 With an experience of over 30 years in the food industry, Panera Bread has not only gained recognition for its healthy eating options but the strong ethics it follows at work, like the dress code that they abide. Following a proper dress code is mandated by the Panera team because it reflects professionalism and dedication towards their work. Panera bread employee's dress code includes Panera T-shirt or any solid-colored polo, Jeans, or Khakis, with a green apron. In addition, all employees should be clean, neat, and tidy as mandated by Panera Bread policies. Thus, Panera Bread follows a professional yet casual sort of dress code. 
How to Dress at Panera Bread? – Panera Bread Dress Code
Dress Code of an Associate Manager
Dress Code for Bakers
Dress Code of Delivery Driver
Dress Code for Panera Bread Caters
Dress Code for an Interview with Panera Bread
Dress Code of an Associate
Associates should follow a specific dress code while at work. If not followed, they may be asked to go home by the managers.
Shirt- Black or Solid Colored Polo – A short-sleeved colored polo, or a black colored T-shirt with no logo, or an approved Panera Promotional T-shirt should be worn by associates. The T-shirt must be at all times tucked in and should be clean and wrinkle-free. 


Pants -Dark Jeans or Khakis – The standard choices of pants allowed at Panera Brand are either Khakis or dark-colored pants. Black pants are an obvious choice for most of the employees. No designs on the pants are allowed. The pants should also not be ripped or faded and also should not contain beading of any kind. If the pants have belt holes, employees must wear a dark-colored leather belt.


Apron and Nametag – A nametag is an identity of an employee, hence wearing it at all times is necessary. Also, it helps the customers to interact better with the employees. A green-colored clean and wrinkle-free apron is to be worn by associates at all times.


Shoes – Associates must wear black shoes, and if possible, they must not be slippery. It is to assert the safety of an employee. Also, associates must wear black shoes with black shoes. 


Mask – Wearing a mask is necessary when at Panera Bread. It is pertinent as it is a food industry. The face mask should be solid colored with no logos/prints and should cover the nose and mouth at all times. Panera Bread logo, however, is allowed.


Piercings and Tattoos – Any offensive body art is not allowed. Piercings such as small nose studs are allowed, however, any other piercing is prohibited. Additionally, nail art is also not allowed. Facial Tattoos are not allowed.


Accessories – Wearing a hat is allowed. The hat's brim should be clean and forward-facing. One plain ring without any stones per finger is allowed. Earing such as hoops or hoops is allowed, no longer than one inch. Dangling or long earrings are a big no-no! 
Dress Code of a Manager
Shirt-Short-long sleeved solid colored/collared shirt – Managers can wear a long or short-sleeved solid-colored polo or a collared shirt. The solid colors may include black, blue, grey; sometimes, managers can also wear white. The T-shirt should at all times be tucked in, properly ironed, and should not have any other logo other than that of Panera Bread.
The pants, mask, shoes, and other accessories are the same as listed above for an associate.
Dress Code for Bakers
Uniforms are provided to bakers after three months of employment. Before these 90 days, the dress code is as listed above.
After three months, the baker should wear:
Black T-shirt (Provided by Panera)
Chef Coat-White, Short-Sleeved
Baseball Hat or a Beanie Hat (Non-vented)
Dress Code of Delivery Driver
The dress code also entails proper grooming; hence it is the responsibility of the delivery driver to dress accordingly:
Shirt (company provided) – Must be a black long-sleeved t-shirt. No sweaters or hoodies, or sweatshirts are allowed.
No ripped or torn pants. Also, pants are not be tucked inside the boots or shoes.
Jackets allowed – Company Approved outerwear orange jacket.
Hats allowed (company provided)
Company provided apron for in-café secondary duties.
Name tag must be worn at all times.
Close-toes, black shoes, could be either sneakers or boots with black socks. For the safety of the employee, shoes must be non-slippery.
Piercings and tattoos: No more than two earrings are allowed. Other piercings like on the tongue, nose, and eyebrows are prohibited at work. Facial tattoos are not allowed, however, body art is acceptable by the Panera team, but anything offensive will not be tolerated.
Hair Color: Gaudy hair colors are not allowed. 
Fingernails: Nail art, flashy nail colors, or acrylic nails are not allowed. Also, fingernails should be short and trimmed, no longer than half an inch are allowed.
It is paramount that delivery drivers wear safety gear at all times. Hence, helmets with full-face shields or bicycle helmets must be worn by delivery drivers.
Dress Code for Panera Bread Catering Coordinators
There is as such no difference between the dress code of the catering coordinators. Therefore, catering Coordinators should be wearing the dress code as listed above. 
Dress Code for an Interview with Panera Bread
Interviews can be immensely competitive, which further leads to stress. Wearing comfortable attire on the day of your interview can increase your confidence at no bounds. Your interview attire is cardinal for an interview process to run smoothly. 
Dressing badly can give the interviewer a wrong impression and might cost you a job. You shouldn't be overdressed or underdressed. Panera Bread offers job roles from entry-level to managerial level (cashier, hourly associate, etc.) therefore;, it is pertinent that one dresses accordingly. Listed below is the nitty-gritty for interview attire with Panera Bread or any professional job interview. 
For an Entry-Level Position:
Avoid wearing Jeans, yoga pants, cropped pants, low-rise pants.
Avoid wearing shorts
Plunging necklines, strapless dresses are a big NO!
Wear Business casuals.
What are business casuals?
Business casuals make you look office-appropriate. Usually, these include a top or blouse, skirts, pants, etc., for women and Blazer, rip-free pants, belts, and collar shirt for men. 
For Women
Tops or Blouses: Make sure the top or blouse is neither tight nor revealing. Wear a comfortable-fitting top or blouse and have fun with colors. Muted floral, polka dots, geometric patterns are also acceptable. Make sure your top or blouse is tucked in.
Pants: Opt for colors like grey, beige, navy blue even black for the pants and make sure they aren't wrinkled.
Skirts: Pencil or pleated skirts are a good option. Again opt for dark colors like black, navy, etc.
Shoes: Do not wear heels if you are not comfortable. Wear comfortable footwear that you are such as wedges, boots, or flats.
For Men
Collar Shirt: Wear a collared shirt, and make sure it is not wrinkled or stained.
Pants: Avoid wearing jeans. Go for traditional business pants and make sure it is ironed properly.
Belt: It is an add-on accessory. Make sure the color of your leather belt and shoe match.
Shoes: Wear formal shoes, not open-toed. 
Color Options
Every color has a meaning behind it, so try to impress the interviewer with chic clothing and good color options. A few of them are listed below.
Red: Red denotes assertiveness.
Blue: The color blue denotes credibility and trustworthiness. 
Black: Wearing black is a sign of leadership.
Orange: Orange is one of the worst colors for an interview. Avoid it as it is strongly linked to unprofessionalism.
For Managerial Positions:
Either wear traditional business clothing or go for business clothing. Blazers with dark-colored trousers, wrap dresses (less revealing) are all a safe choice.
What does Panera Bread do?
With over 2000 locations in the USA and Canada, Panera bread is a bakery-café fast-casual restaurant catering to home delivery. It is known for its gourmet and other food and beverages options like sandwiches, salads, coffee, tea, etc. Panera Bread has been in the food industry for more than 30 years now and is nothing but a testament to professionalism and love for its work. In thirty years, Panera Bread has won recognition for the best healthy fast-casual restaurant in North America. In addition, it has been top-rated for providing the best healthy eating options. 
Job Profiles and Their Salary at Panera Bread
There are several job profiles at Panera Bread, from Cashier, associate to Managers. Cashiers at Panera bread are paid an hourly rate of USD 11, whereas entry-level team members earn USD 9.00, but the wages increase as per the experience. 
| | |
| --- | --- |
| Job Profile | Salary (Per Hour) |
| Cashier | USD 11 |
| Catering Coordinator | USD 14 |
| Store Manager | USD 17 |
| Associate | USD 11 |
Conclusion
The dress code is cardinal in any professional environment. It gives a good first impression of a professional, shows sincerity towards their work, and their willingness to get accustomed to the work culture. 
Frequently Asked Questions
What should I wear for a Panera Bread Interview? Formal attire like a blazer and dark-colored trousers is a safe choice. A wrap dress is also a viable option for female candidates. Business casuals for interviews are the go-to option. Avoid wearing sportswear or casual clothing.
Are artificial or acrylic nails allowed at Panera Bread? No, acrylic nails are strictly not allowed by Panera Team. Nail art or flashy nail colors are also not allowed.
Does Panera Bread allow Yoga Pants or Leggings? No, the Panera team does not allow employees to wear yoga pants or leggings. Either dark-colored jeans or khaki pants are allowed.
What is the minimum age required to work at Panera Bread? Panera Bread hires minors too. Therefore, the minimum age to work at Panera Bread is 16 years old. 
What are the discounts available at Panera Bread for its employees? Employees at Panera get a discount of 65 percent on meals and other services. 
What are the perks available for employees working at Panera Bread? Life insurance, medical, dental, are offered by the company. Full-time associates also get paid holidays and vacations. 
Also read Angus Barn Dress Code Policy 2021
Latest Panera Bread Dress Code Policy Guide