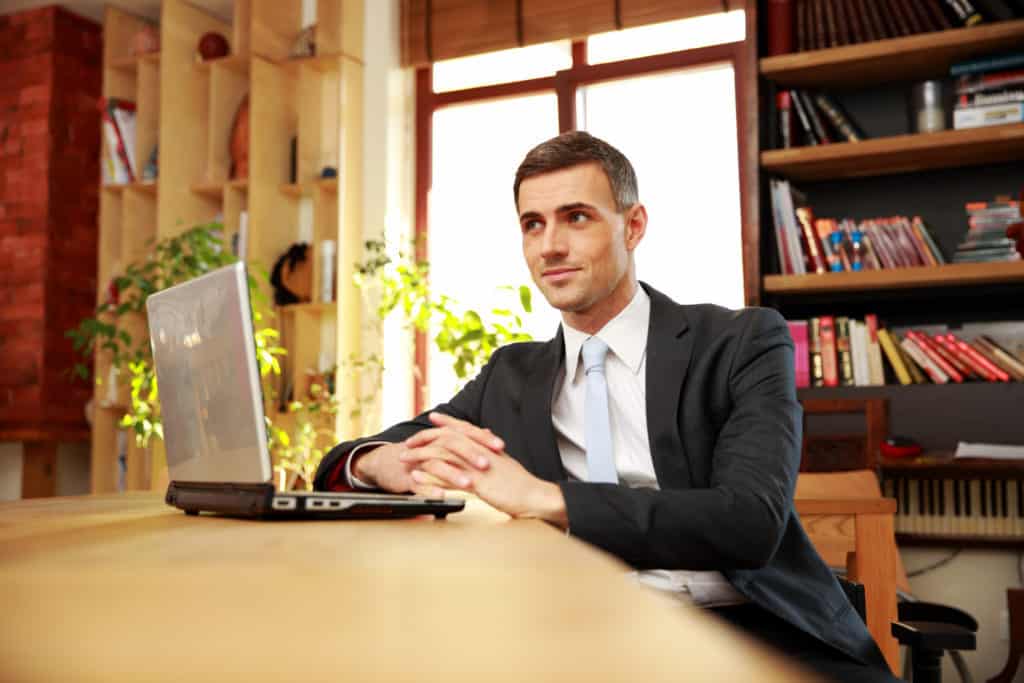 Casual, official, or traditional are all possible dress codes for lawyers around the world. We will discuss Lawyer Dress Code. This is, however, determined by a various number of reasons, including cultural influence, gender of the lawyer, country, or type of court. A lawyer is a highly esteemed public servant and thus needs to portray this esteem at all times. This article will give more insight into the history, determining factors, and dos and don'ts surrounding lawyer dress codes.
History of Lawyer Dress Code
Judicial dress codes worldwide can trace their roots back to the British system from as early as the 13th Century. The lawyer dress code has ideally been adapted from the judges' dress code. In the US, practicing lawyers adorned black long robes, white neckbands, and white powdered wigs in the 18th century. This dress code had a symbolic meaning in the judicial system.
While the color black can be associated with negative symbolisms like sadness, evil, or death, it also carries positive overtones of authority, power, and strength. Additionally, in the 18th Century, color dyes were limited to darker tones of brown, black, and purple. This was a limitation to the options available for judicial dress codes; purple was reserved for royalty.
Globally, the color white is used as a symbol of purity, innocence, and light. The legal system is considered as the only fair way to get justice for the everyday man. The color white echoes the purity of the system. The white neckbands were worn as a symbol of innocence and upholding of the covenant of the law. To create a feeling of uniformity and anonymity within the legal fraternity, lawyers were required to wear a powdered white wig. This gave a sense of everyone being the same in the eyes of the law. The powdered white wig was worn by both male and female lawyers. 
In the dawn of the 19th century, most of the rules and guidelines of lawyer dress codes in the US were altered to fit time evolution. For example, courts of law abandoned the white powdered wig and the black gowns and white neckbands. However, before the 1970s, lawyers were required to wear a morning dress for court proceedings. A morning dress, also referred to as formal day dress, consisted of striped trousers, a waistcoat, a gray ascot tie, and a cutaway morning coat. In addition, women were allowed to wear either a gown or a feminine tailored morning dress.
By the end of the 19th Century, lawyer dress codes had evolved into a more modern business style where formal pants and skirt suits were the norms. These suits were expected to be darker color tones of gray, navy blue, or black. For a long time, female lawyers were not allowed to wear pantsuits to court. This quickly changed with the evolution of women's empowerment and gender equality.
Although the white powdered wig was abolished in the US, lawyers were still expected to have clean, professional hairstyles in the courtroom. Long, unkempt or, shaggy hair for men was a faux pas while women were expected to wear neat, professional-looking hairstyles. Dreadlocks were not allowed in the courtroom as late as the 21st Century.
Choosing What to Wear to Court
The liberalization of fashion in the workplace has made it possible for lawyers to select a wide variety of dress codes. Some of the following reasons influence these dress codes;
Country of Practice
The choice of lawyer dress code will greatly depend on the country in which the lawyer practices law. This is because each country has its unique laws and guidelines that guide what is acceptable and what is not.
As earlier stated, the legal dress code internationally gets its influence from the early British era. The traditional dress code for British lawyers consisted of a black gown, white neckband, and a white powdered wig. Most British colonies and protectorates adopted this trend. Below is a table showing the variations in lawyer dress codes in different countries.
Country
Lawyer Dress Code
United States of America
Formal business suit
Scotland
Black gown
Morning tailcoat
White bow ties 
White wigs (optional)
Muslim States
Cultural Muslims wear in dark colors with headscarves for women
India
Black open breast coat
White shirt
White stiff or soft collar
White neck bands
Black buttoned up coat/Achkan/Sherwani
Black gown
White, black, or gray striped trousers/Dhoti
Black full sleeve jacket or blouse
White stiff or soft collar
White blouse
Black open breasted coat
Long non-floral skirt/Sari
White neck bands
Black gown
Malaysia
Open fronted black gown
Black or dark suit
Short horsehair wig
Pakistan
Black suit
Tie
White shirt
White neckband
New Zealand
Formal dark suit
Black gown
Sri Lanka
White shirt
Black coat
Black tie
Black trousers
White Saree/Traditional Dress
Brazil
Formal dark suit
Black gown
China
Dark business suit
Black gown with red stripes at the front
Germany
Business suitBlack plain gown
Israel
White shirt
Black tie
Dark trousers/skirts
Dark coat/jacket
Black robe
Italy
Black suitsBlack robes
Czech Republic
Formal suit
Black robe with red or blue elements
Norway
Black wool robe with black silk lapels and cuffs
Netherlands
Formal suit
Black robe
White neckband
South Africa
Formal suitsBlack robe
Belgium
Formal suit
Black robe
White neckband
Kenya
Dark-colored suit
Black gown (optional)
Nigeria
Monochrome business suit
Black gown
White wig
There are standing rules on lawyer dress code around the world, and these include;
Neatly plaited or styled hair for women
Short haircuts* and beards for men or neatly tied at the back if long
Knee-length or longer skirts/dresses for women
Both men and women should wear ankle length trousers
Outfits should not be tight, see-through, or revealing
Jeans and denim wear is prohibited
Closed-toe shoes for both men and women
*It is now legal for lawyers in certain countries to wear dreadlocks in the courtroom. This practice is yet to be accepted globally.
Gender of Lawyer
The practice of law was predominantly a male-dominated field in earlier periods. However, today there are equally as many men as there are women practicing law around the world. This ideally means that original lawyer dress codes were tailored for men. However, over the years, and with the increase of female lawyers, the lawyer dress code has been edited to include them.
Dress Code for Him
There is an unspoken rule on the male lawyer dress code; a suit is a must. Generally, a single-breasted two-piece suit with a notched lapel is acceptable for any lawyer. A two-piece suit is a matching formal jacket and trousers. For a more sophisticated look, one might upgrade to a three-piece suit, which consists of a matching jacket, trousers, and waistcoat. Some lawyers are also known to wear double-breasted suits; this is a traditional look that gives the distinct impression of power.
A suit should be worn with a dress shirt. The dress shirt should be long-sleeved and have double cuffs to wear with cufflinks or barrel cuffs to wear with buttons. The shirt should also have a collar, either closed or spread. Polo shirts, tee shirts and, short-sleeve shirts should be avoided when wearing a suit.
A necktie is another necessary addition to the suit. A four-in-hand tie or a seven-fold tie is the most popular and professional-looking tie for a lawyer. There are other accepted variations of the necktie, like the cravat or ascot and the bow tie. Although these might be considered less formal or too dressy for a lawyer, they fall in official attire. 
A suit would not be complete without the necessary accessories that go with it. A good pair of leather dress shoes will give a suit a classic elegant finish. The options are unlimited, but the most recommended dress shoes for an official look are cap-toe shoes, plain toe shoes, whole cut shoes, or wingtip shoes. Loafers and slip-on shoes are more informal and not recommended for an official look. Shoes should always be worn with over-the-calf socks.
Other accessories that could be worn with a suit include;
Belt; should be of similar color with the shoes
Suspenders; can be worn in place of a belt
Cufflinks; should only be worn with a double cuff dress shirt
Tie bar or collar pin; usually reserved for the higher echelon lawyers, but is a great accessory for a necktie
Pocket square; neatly folded pocket squares can accessorize a suit, but may not be appropriate for all suits
Overcoat, scarf, and gloves; can accessorize a suit well during cold seasons
Dress Code for Her
Although not a rule for men, female lawyers are also required to wear official suits when appearing in court or when conducting official business. This is the norm around the world. This may not be so strict for women because they may break the full suit and only wear a suit jacket over a dress or unmatched skirt and blouse.
A well-tailored suit for a female lawyer should include a single or double-breasted jacket, a silk or cotton collared blouse or shirt, and a well-fitting skirt or trousers. There are also dress suits which comprise a dress with a matching jacket. The design and cut of the suits for female lawyers are unlimited, but one should choose a style that looks professional, decent, and matches their body shape.
Jackets may be worn open or closed depending on the individual's style, weather, or liking. A good suit looks better with a front button blouse or shirt. This can either be buttoned up to the collar or the top button unfastened. It is also acceptable for female lawyers to don a necktie, neckband, or cravat with their suit. A blouse may also have a ruffled collar, Chinese collar, or turtle neck collar.
A knee-length or slightly below-the-knee skirt is considered professional in the field. Straight skirts or pencil-style skirts are the best options for a formal business suit. Lawyers should avoid wraparound skirts, ruffled skirts, flared skirts, miniskirts, or tight-fitting skirts. The same rule applies to dresses.
Many interesting dress style choices can be worn as an official outfit, with or without a jacket. Generally, shift dresses, A-line dresses, pencil dresses, peplum dresses, or business dresses are acceptable as long as they are the right fit and length. On the other hand, female lawyers should avoid fancy and over-the-top dresses like bandage dresses, mini dresses, wrap-round dresses, shirt dresses, off-shoulder dresses, and strapless dresses.
To accessorize an official outfit, lawyers should stick to low-key accessories that do not look too fancy or attract too much attention. Jewelry and handbags should be kept at a minimum. Official briefcases and handbags would serve better than tote bags, sling bags, or clutch purses. Stud earrings and thin necklaces will be more appealing than large dangling earrings or thick necklaces with big pendants.
Formal dress shoes for a female lawyer are a necessary accessory to have. Typically heels should be moderately high, not more than 3 inches, with closed-toe tips. Open-toe shoes are not considered a formal lawyer dress code especially if a lawyer appears in court. Flat-closed shoes may be appropriate but seen as less official. Slacks, sandals, and boots should be avoided as part of the official lawyer dress code.
Color
The general rule of thumb in the legal field is maintaining solid dark colors when selecting what to wear. Suits should be medium to dark gray, charcoal, or navy blue with minimal or no prints or stripes. Black suits are generally avoided because they have a somber or mournful undertone. Shirts and blouses should also be solid low-tone colors with minimal or no prints and stripes. Neckties should also maintain the same rule and be solid-colored with minimal or no stripes. It is, however, not out of the norm to find lawyers sporting power ties in solid red, green, pink, or sky blue with geometric patterns, polka dots, or stripes.
Female lawyers may be at an advantage when it comes to color choices. There are a wide variety of colorful suits, shirts, blouses, and dresses for women. This is also true for handbags, briefcases, jewelry, and shoes. While colorful attire might be acceptable for formal lawyer dress codes for women, it is advisable to avoid deafening colors and large prints that may be distracting.
Do's and Don'ts
Everyone has a right to choose what to wear and what not to wear when working in the legal field. However, below are some general do's and don'ts that apply to everyone when discussing lawyer dress codes.
Jewelry: When considering jewelry options to wear, choose less rather than more. Avoid cheap-looking jewelry that is in excess, chunky, or extravagant.
Fragrance: Mild fragrance gives a sense of cleanliness and confidence. Avoid cheap, strong scents that may be offensive to others.
Hair and Beard: Sleek-back ponytails for women and clean-cut hairstyles for men present a professional look for any lawyer. Avoid loud causal hairdos like mohawks, bright color hair dyes, loose ponytails, or uncombed afros. Maintain a short clean beard.
Grooming: The outfit of choice should be complemented by moderate makeup, manicured clean nails, and clear skin. Avoid dirty, colorful, or long fingernails, cover up visible tattoos with makeup or clothing, and wear makeup that matches your skin tone, the occasion, and the outfit. 
Clothing: A well-tailored outfit gives the perfect look for anyone. Avoid clothes that are too baggy, too tight, too long, too short, wrinkled, torn or worn out. A lawyer should also avoid wearing tee shirts, non-collared shirts with a suit, sweatshirts, or stretchy gym pants to official meetings or court appearances.
Conclusion
When all is said and done, first appearances have a lasting impact. So be it a casual affair or a formal affair. A lawyer should always look elegant and proper. Wearing the right outfit may play a significant role in whether you close a deal or win a case.
Frequently Asked Questions
What is the appropriate lawyer dress code? As a lawyer, it is important to always look sharp, be it in casual or formal wear. The appropriate dress code for a lawyer is a solid dark suit paired with a collared shirt, solid tie, and trousers or a skirt. For casual engagements, a smart casual look will suffice.
Do all lawyers have to wear a robe? The traditional court dress for lawyers consisted of black robes, white wigs, and white neck bands. This practice has however been abolished over time and it is now not necessary for lawyers to don a black gown in court unless it is a requirement of the law or court.
Can female lawyers wear pantsuits? In earlier periods, female lawyers were not allowed to wear pantsuits in court. With the evolution of fashion and mindsets, it is now acceptable for women to wear well-tailored pantsuits in court.
Also read Old Navy Dress Code Policy 2021
Lawyer Dress Code Guide For Different Countries