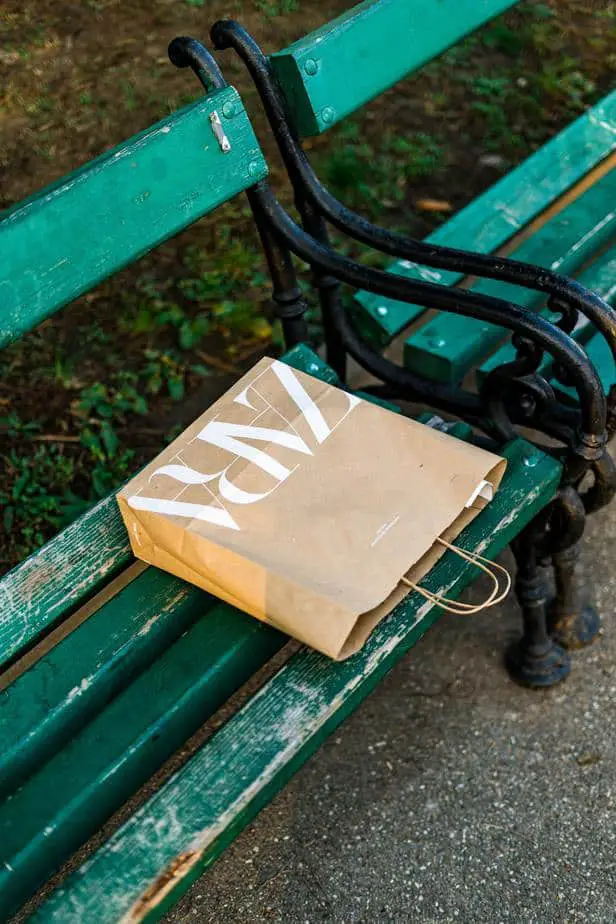 ZARA Careers – Zara is an apparel brand that marks its contribution to the latest trending clothes, accessories, and other fashionable items. It is a Spanish apparel-based company. This company is not like other brands that only follow basic fashion. Still, Zara adapts itself according to the ongoing fashion environment, produces new styles, and brings them to the floor. 
Job Opportunities Available in Zara | ZARA Careers
If you are an upcoming fashion designer or searching for your career in fashion marketing, then Zara is perfect for you. The pay is good, the atmosphere is good, but sometimes it can also be stressful due to its demand. The current job opportunities available in Zara are:
Visual Merchandiser – The person should take the feedback to improve the product and pass on knowledge and information to the team. Presentation of products in the showroom according to guidelines prescribed. This job is based in Mumbai, Maharashtra. The skills required in an applicant are as follows:



Should have a fashion background and know-how of the market.
Should have worked in an internship.
Compassionate, intelligent, and can easily handle the workload.                                    
He/she should be responsible and have a high team spirit.

Education qualification should include a UG degree from any course/ PG degree from any specialization/ doctorate.
Payscale ranges from 2.5 lakh to 5lakh. 
The person should be 18 years old or above.
Assistant Operation Manager – As an assistant operation manager, you are an essential part of Zara. Your strong leadership and experience will lead Zara and you together on the path to success. Your day to day responsibilities include:



Manage the stockroom and foresee the needs of the stockroom.
Effectively and skillfully handle the movement of products between stores.
Prepare returns and delivery shipments effectively and analyze the needs of the customers. 
Should organize the teams, tools, and resources for the delivery of a product. And should restock the floor.
Should maintain the standards and review all the feedback and act accordingly for the improvement.
Other requirements include:

Availability for 1-3 years 
Available for traveling.
Should have an excellent previous working background in brand marketing or retailing.

This job is based in the USA, Santa Clara- Zara.  
Sales Assistance – This job is based in Manchester city, United Kingdom. Team Zara wants its sales assistance to be very ardent about customer service, merchandise, and fashion. They keep the stores up to date and ensure that it looks its best all the time. They also make sure to offer the best customer service and also to make them happy and satisfied. Their day-to-day responsibilities include working as a cashier or supporting/help the delivery team in the timely delivery of the products. 



Looking for individuals who have high knowledge of trends in the fashion industry.
Who have prior knowledge of customer service and are reliable.
Who can adapt to every situation and have worked in a fast-paced environment?

A competitive salary with other rewards like discounts to enjoy the trends, pension scheme, 28 days holidays.
The person applying should be of 18 years and above. 
Store Director – This job is based in Annapolis city, the United States of America. Your day to day responsibilities include: 



Observe the sales of merch and administer the job of visual commercial and management teams.
Keep an eye on the store's items and change furniture or other items if required to maintain the store. 
Systemize and pass on the weekly schedules within the legal time limit.
Solve customer service issues and manage the HR needs.
Make sure that the company's all safety precautions are followed. 
Other requirements: 

Availability of the person for 4-6 years.
The person should be able to travel.
Other things like- thinking ability(to think out of the box), good analyzes of the situation, working under pressure, excellent communication skills.
What is the minimum AGE Required for working with ZARA?
The minimum age required for working with Zara is 18 YEARS and Above. But you should also have sufficient requisites to apply for the job at Zara. 
What is the SALARY Of Zara Employees?
The salary of the employees varies from job to job. For examples:
$40,395/yr is paid to the visual merchandiser.
$61,947/yr is paid to the department manager.
$43,889/yr is paid to the assistant manager.
So you get the salary according to your job at the company. You also get paid hourly. If you worked as a sales associate, you would get $12/hr, but this will also vary according to your position in the company.  
The Application Process in Zara
Step-1: Visit the parent company of Zara, which is INDITEX Careers, and select Zara as your brand and the country where you want to work. For example- The United States of America or India etc.
Step-2: Select the job of your preference, such as director of the store, visual merchandiser, sales manager, etc., after which you will see the relevant results available. 
Step-3: Go through all the company's requirements, responsibilities, and if you find yourself as a perfect candidate, then click on the 'Apply' button.
Step-4: After clicking on the button, log in to continue or create an account if you haven't signed up earlier. 
Step-5: After logging in, fill up the application form and fill in all the required details in the form and click done after you finish it.
That's all you are done!!. If the brand finds your application interesting, then they will revert to you at the earliest and will send you an email for the same. After that, the company will interview you and select you if you are good. If you get selected, then you will have to start your job immediately and follow up with guidelines provided by the brand and the parent company. 
Hours of Operation
Monday to Saturday – 10:00 am to 9:30 pm 
Sunday – 11:00 am to 6:00pm 
These working hours will depend upon the country to country. 
Benefits You Get While Working with Zara
Employee discount – As a Zara employee, you will get discounts ranging from 10-25%, which is an absolute steal. Usually, they provide you with such discounts to make you happy and reward you for your services. You can avail of these benefits in-store or online. 


Opportunities to grow – Zara sees their employees as an asset. They want them to grow and learn and make their company grow as well. So they provide different programs like- Intalent or Inditex Go and offer their employees the opportunities to grow with high potentials and develop their careers.


Continuous Learning – Zara wants its employees to continue learning.  With on-the-job training, they organize e-learning and training programs. They want their fashion up to date, so they signed up with Busuu to offer language learning.


Volunteering – People at Zara donate and do charity and also promotes it through their social campaign. They have done different campaigns to spread awareness about climate change, earth, etc. they also participate in different social programs like- Salta, teaming and social energy, etc., they want all of their employees/ staff to contribute to the welfare of the society and make it better for living. 


Open Communication – Zara is havings its personal app called- INET. They treat all their employees as equal whether they stand on the top of the hierarchical order or a low position. They have open communication within their community. They all work in a very safe and collaborative environment. 


Technology – Through the beginning of the brand, they relied on the latest technology to smooth its smooth functioning. They have in-stores IPOD, RFID for stocks, and delivery logistics. The brand has developed its own e-commerce app- ZARA App for online shopping. 


Other benefits – They provide you with retirement plans, paid holidays or vacays, health insurance, casual dress code and environment, sick leaves, etc.
Tips to Get Selected
Show who you are – If you get selected for an interview, the company wants you to know your real self. They want you to express yourself through your dressing sense, the way of talking, etc. they also want to know about your passion. If you have any doubts regarding your position or responsibilities, then ask them, don't be afraid.


Show your interest in the brand – The brand wants to know that what you think about it. They want to know how you get to know about the parent company Inditex or the brand Zara. They want your opinion, ideas, and your evaluation of the brand. Show them what you got. 


Their expectations from you – Versatile personality, inspired, energetic/spirited, inventive, international, smart, etc.
Frequently Asked Questions (FAQ)
Q1.Is Zara a good company to work with?

Yes, Zara is a good brand to work with. They provide you an amazing environment and atmosphere to work in. the people are good, the pay is amazing, and the job is interesting. Sometimes the shifts may be difficult, but it is all with it.



Q2. What dress code is followed in ZARA?

Don't worry about that. They don't have any strict dress code. They get new clothes by the brand every week which are casuals as usual. 



Q3. How many hours do I have to work?

The working hours depend upon the country to country. In India, the working hours from Monday to Saturday are 10:00 am to 9:30 pm, and on Sundays, it is from 11:00 am to 6:00 pm. The hours are flexible because the working staff is quite large. 



Q4. How long do I have to wait to start working at Zara after all the hiring processes? 

Generally, it takes few hours to go through the entire process, and after this, you will receive a call from the brand if you get hired. Then you have to start your work immediately. 



Q5. What type of questions are asked during the interview? 

Different types of questions are asked at the time of the interview, such as questions related to your favorite designer, how you will handle the pressure while working or how you will contribute to the success of this brand, etc. 
Working at Zara 
So now you have got a lot of information about the brand 'ZARA.'it is so refreshing to work at good and famous companies as they provide value to your CV/ Resume. The environment to work at a fashion company also gives you enough knowledge about the trends going on and the changing of the trends. As you work in this type of environment, you get to know about the tastes of the people, you also get to know your team member, and it somehow boosts your confidence. Zara as a company is really nice. It provides you with so many things, as mentioned above. You get promoted in a short span of time, like from sales manager to visual merchandiser. These types of things are really beneficial for your future also. 
Zara is run by the 4th richest man in the world- Amancio Ortega. This brand keeps its eye on everyday trends and provides you with the most fashionable apparel at affordable rates. The brand is very fast-paced and presents its new collection in a short period of time, while other brands take 6 or months to present their new collections on the floor. So many people like this brand as it helps them to stay ahead in the fashion game. 
Also read Zara Careers Complete Guide in 2021
ZARA Careers – Job Application, Salary and Interview Questions