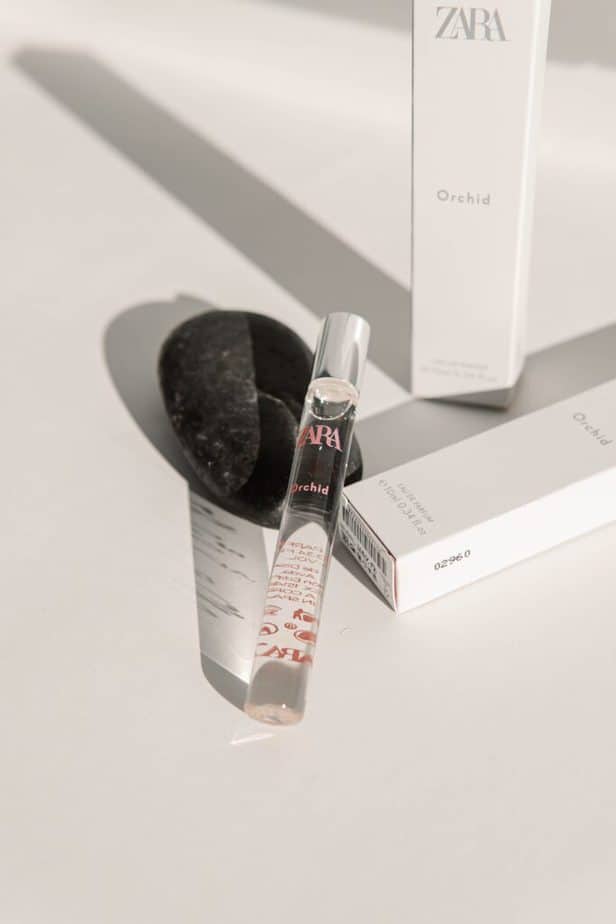 Zara is a Leading Spanish apparel retail company, Mainly selling men's and women's clothing and accessory. We will discuss Zara Careers here. Founded 41 years ago, Zara has spread to more than 88 countries globally with more than 2000 stores. It is improving itself quickly by enlarging its business scope worldwide, thus providing great and vast job opportunities to several job seekers worldwide.
Zara company is expanding quickly in recent years, and the brand receives great popularity amongst young people. A Zara store opens every week somewhere globally, so numerous job opportunities come up every day. Zara has prepared an international employment portal for job applicants. To become a member, you should learn about the current jobs at Zara and see if there is an appropriate one for you to apply. The current job posts at Zara are listed below.
The first step towards working with Zara is to figure out what job post suits you and your potential best. It is a good option to learn about the requirements, salary, application process, benefits, and more before making your first move.
Salary and Requirements for Job Posts at Zara | Zara Careers 
Sales Associate 



Requirements: The job of a sales associate involves selling, restocking, and merchandising. The sales associate is responsible for greeting and assisting the customers and maintaining the appearance of the store and merchandise.
Age Requirement: The aspiring candidate must be 18 years old or above.
Salary: Average salary of a sales associate at Zara is approximately $12.40/ hour.
Stock Associate



Requirements: A professional and detail-oriented person with a sense of urgency and motivation must handle the super large stock rooms at Zara. An effective, diligent and reliable person is what the company needs to handle, organize, and sensor the large shipment of garments received twice every week.
Age Requirement:  The candidate must be 18 years old or more.
Salary:  The average salary of a Zara stock associate can be anywhere from $10.16/hour to $12/ hour.
Cashier 



Requirements: The job of the cashier will include registering responsibility as well as administrative duties. The candidate must be friendly, warm, and energetic, being the last person who sees off the customer. 
Age Requirement: The candidate should be at least 18 years old.
Salary: Starting hourly wages are usually around $10 per hour.
Sales Assistant



Requirements: The primary responsibility of a sales assistant is to help customers find the most suitable product for their needs. They also replenish clothing stores and are needed to keep the sales floor neat and clean. 
Age Requirement: The aspiring candidate must be 18 years old or more.
Salary: Pay rates are also around $10.00 an hour.
Visual Merchandiser



Requirement: Visual Merchandiser at Zara set up attractive and engaging displays on the sale floor and windows to attract customers. Their duty also includes assembling, updating, and maintaining displays as needed, following the schedule forth.
Age Requirement: If you are willing to apply at Zara, you should be 18 years old.
Salary: Average salary is around $12.00 per hour.
Department Manager



Requirement: A candidate who makes a strong leader is adept at handling multiple tasks while setting an optimistic example is what Zara looks for in their department manager. The task of a department manager will include stock management, customer service, human resources, operation, etc.
Age Requirement: The minimum age to get into Zara is 18 years.
Salary: It varies from $34k-72k per annum with an estimated average of $49.187 per annum.
Assistant Manager



Requirement: Being a Zara assistant manager is an integral part of the image of the company itself. A person who applies for the post of assistant manager is directly responsible for the success of the department allotted. The aspiring candidate must possess strong leadership skills, previous retail experience, and expertise in performing taka like – merchandising, stock management, loss, prevention, human resource, and operations.
Age Requirement:  The candidate must be 18 years old.
Salary: Average base hourly salary of an assistant manager at Zara ranges from $11.67/ hour to $22.39/hour.
Store Manager 



Requirements: If you love retail and selling, if you are passionate about fashion and its latest trend, this is your chance to become a store manager at Zara. You need to have prior professional experience in the field of retail trade. Positive appearance, communication, and organizational talent are a bonus.
Age Requirement: The age requirement for being a store manager is 18 years or more.
Salary: The average salary for a store manager at Zara is $16.65/hour.
Retail Store manager



Requirements: An ideal candidate must have 2-5 years of experience in fashion retail, have an interest in fashion trends and designers, strong customer service skills, and good experience in team management with strong leadership skills.
Age Requirement: Aspirant Should be at least 18 years old.
Salary: Can be anywhere from $38K to $132k per annum.
Stock room supervisor 



Requirements: The stockroom is the heart of Zara. To supervise it, the candidate must be a potential team manager with a flexible and efficient schedule. Should possess prior experience in retail/ stockroom. Have LP training. He/she would be responsible for receiving and monitoring shipment accuracy and setting standards for stockroom organization.
Age Requirement: The candidate must be 18 years or older.
Salary: Can range from $11.39/hour to $19.15/hour.
Regional manager



Requirements: An aspiring regional manager at Zara must demonstrate a history of exceptional work in the retail industry. Should have strong management, customer relationship management (CRM), and general management skills.
Age Requirement: To work with Zara at any post, the minimum age is 18 years.
Salary: The average salary is $15.65/hour
General Manager



Requirements: Eligible candidate for this post must be energetic and enthusiastic, Should be well versed with interpersonal skills, should show initiative and self-motivation. Strong negotiations and conflict management skills are necessary. The ability to see the bigger picture is a must.
Required Age: Anybody who is 18 years or older is eligible to apply.
Salary: The salary of a Zara general manager is estimated to be $15.65/hour
Customer Service 



Requirements: It is essential to have excellent communication skills, both written and verbal. The aspirant Should be detail-oriented and have excellent PC skills, an excellent telephonic voice in terms of clarity, pronunciation, and proper use of grammar. The ability to multitask and super strong and active listening skills will be the cherry on top.
Age Requirement: If you possess the listed skills and you are 18 years or older, then this is your chance at providing your services at Zara 
Salary: Average salary of a customer service employee at Zara ranges from $11.39/hour to $12/hour.
Warehouse Associate



Requirements: The requirement for being a warehouse associate at Zara basically includes providing excellent services to the store by performing all duties related to picking and packing Zara merchandise with accuracy, quality, and efficiency. The aspirant must also be physically fit to lift a heavyweight of up to 50 lbs and be required to push or pull a manual jack. Along with these, good communication skills, ability to meet strict deadlines are desirable.
Age Requirement:  18 years or older.
Salary: Estimated salary is $14/hour. 
Retail Management 



Requirements: The candidate will be responsible for every aspect of the day to the supervision of retail outlets/stores. He/she is also meant to take care of the sales, employees, budget management. The academic qualifications require graduation in any discipline from a recognized institute. A candidate with post-graduation in international management of business administration will be preferred. 
Age Requirement: A candidate of 18 years and above.
Salary: Approximated to be $11.39/hour.
Application Process at Zara 
Being a chic brand in men's and women's clothing which makes a big name in the fashion industry, Zara looks for the best employees to represent their brands; because Zara has almost 2,000 stores across the globe, their employment generation rate is quite high. They have made their job application available via the company's website. Here is a step-to-step guide to aid you in applying at Zara.
The aforementioned link should be opened in a different tab/window.
As you arrive at the homepage, find the "jobs" button near the top of the page. As you will click on the button, you will be taken to the main search page.
Select the option of "Zara" from the brand list, choosing the right option of your location from the drop-down list. Hit the "see more jobs" button to find the filtered, desired results.
Click the job title that suits your potential best to learn more about the same employment opportunity. Click on the "apply online" button to start with the hiring process.
Now you are supposed to create an account in case you are not registered. To get started, click on the "create an account" link.
Fill the menu as per your preference as per your Country, team, etc., and click to add them to your preference.
Select your working hours, as per your preference, e.g., Full time/part-time. 
After providing the required information, you will be able to submit your online application.
You can expect the company to get to you within a week after the submission of your application. Before processing or concluding anything, wait for a week to hear from Zara. In case you get a call, your interview will be fixed (most probably on the site and not over a phone call)
Benefits of Working with Zara
Full-time employees at Zara receive various job benefits that include health coverage, including medical insurance, dental care. They are also provided with paid vacation and holidays, 401K retirement plans with company match. The workers can have easy, flexible schedules and the greatest deal is they also get high store discounts!
Most likely asked questions about jobs at Zara:
What questions are most likely to be asked during the interview at Zara?
Here are a few questions, which are put up quite frequently during the interview, "why do you want to work at Zara?", "let us know about your hobbies." "can you brief us with the history of Indirect?" "where does fashion fit in your life?" and some questions about your previous work experiences.
How is the work pace at Zara?
Well, to answer this most of the former employees or who are currently employed would say it's pretty fast paced.
The uniform is black pants , white shirt and shoes. Though it changes frequently.
Do the employees get paid for training?
Yes, indeed the employees get paid for training at Zara
How flexible are the working hours at Zara?
According to the employees, the working hours are quite flexible since so many people function together and strive to manage different departments.
How many hours does Zara expect their employees to work?
They make their employees work for 8 hours a day or less. The least amount of hours you can devote at your job at Zara is 4 hours.
How long does a orientation takes at Zara?
Well, the orientation period varies on the position. It's almost 1-3 days for entry level and 1-6 weeks for leadership. 
Do you need prior experience to be hired at Zara?
Being one of the greatest apparel brands, it's natural that the company strives to hire the best employees for their team and prefer experienced candidates, but it's not a hard and fast rule; Zara also welcomes fresher with the right skills and knowledge.
How often do raises occur at Zara?
It should happen every six months, but it entirely depends on how well the store is doing.
More reference links:
https://www.zara.com/in/en/z-job-corp1398.html
Also read Zara's Mission Statement And Vision Analysis 2021
Zara Careers Complete Guide in 2021