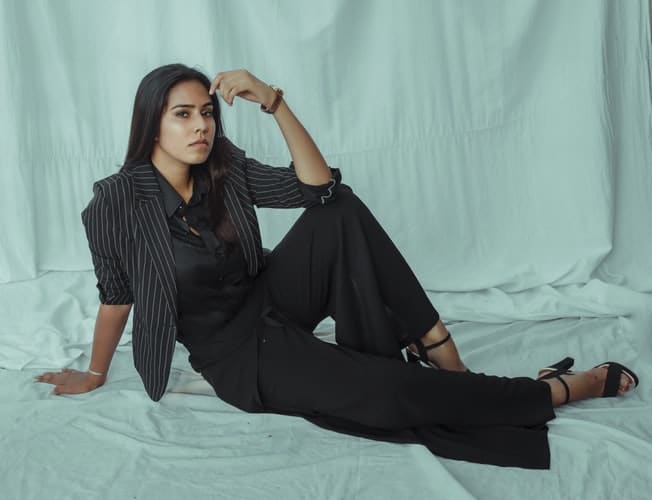 'Fortune favors the brave' is a befitting quote for the man who, with his business acumen and audacity, built a profound empire, the world's largest fast-fashion luxury brand, 'ZARA' (Originally Zorba). The Spanish apparel brand has never been far from our ears for its high-end looks for affordable prices and charismatic designs, which has helped the brand re-define the fashion industry. People who live, eat, breathe & die fashion fairly testify Amancio Ortega's Zara as the 'Superlative' to other brands as Zara potentially creates a clear demarcation from its competitor brands like Versace, H&M, LV, Christian Dior, Prada, Ralph Lauren, and so on with its trending nuances in designs, flexible speed, fair value and a plethora of options to customers. This distinctive quality helped the Spanish retail giant pave its way to the pinnacle of success and landed its owner among the world's richest people on the planet, with a fortune of 66 billion dollars! So let's take a look at Zara's Mission Statement And Vision Analysis 2021.
Zara's Mission Statement And Vision Analysis 2021
Zara's Mission Statement – 'Give customers what they want and get it to them faster than anyone else.'
Zara's Vision Statement – 'To contribute to the sustainable development of society and that of the environment with which we interact.'
These statements sound wonderful as a set of words, but when you actually have to practice it, it's demanding! But, Zara overcame this conventional notion and stood by its statements with its sheer determination and panache, time and again.
Let's see how it went about doing it with the mission and vision statement analysis.
Zara's Mission Statement Analysis:
The mission statement uncovers that the company is working day in day out to provide value to the customers through their products. It also highlights the point that customer satisfaction is their top-most priority. Zara produces approximately 12000 designs every year. It produces various products, including clothing (predominantly), accessories, shoes, perfumes & beauty. Zara has 2270 stores across the globe. There is a peculiar and unique business strategy behind investment in new stores. You're unlikely to see a Zara advertisement on TV as the brand has a policy that doesn't include advertisement. They view it as a waste of revenue, so they invest money in opening new stores. Henceforth, they are progressively getting better at eliminating geographical barriers for customer's wider reach. They have recently started dealing through online platforms, ergo providing service to netizens with a click of a button.
Speaking of breaking the geographical barriers, Zara has been very mindful in establishing the same as its prime retail areas are where human traffic is high. Such as in all the prime locations across the prominent cities globally, including business cities, famous tourist locations, so on and so forth. Accordingly, it produces as per the geographical area needs, or customer group, and customer type across all ages, and of course, the regional area based needs in which it is operating. Needless to say, it customizes and improvises accordingly, which acts as a further add-on to customer satisfaction. This also means that this flexibility is also Zara's secret to success. It has the edge over its competitors, who are rigid or inflexible in their ways. 
The establishment of this big a figure of stores is only possible through huge profits. Zara very evidently gains huge profits on a periodical basis as it has adopted a cost-effective production strategy. It may sound very cliché as a business strategy, but it is very tough to keep up consistently. As cliché as the strategy may seem, it has an equally peculiar and audacious business idea behind it. So, the well-kept secret is that the company deliberately brings in only a few pieces of stock into their stores, each different with different nuances periodically, so that the supply is low. The demand is high. Eventually, they make customers realize their value; hence, when a product comes into the stores, the customers rush to buy them as they are cognizant that the product is a limited edition. He/she will lose on the product if not acted upon soon enough. With this ability, the company is in a position to be cost insensitive in its dealings. Over the years, it has been successful in building a brand image that has very winningly took its product to the inelastic demand side of it. 
To sum up, they maintain little stock for stimulating demand-based production, which helps them create value for their products. The best way to stand by their mission is to be close in touch with their customers, and Designers being the connecting key to fast fashion, have been successful and valuable so far for the company by bringing in new designs and work in silos collectively to bring out a people's product.
The company's supply chain management's scalability and ability have grown to be very flexible and helpful in the company's operations. Their agile supply chain is spread across few countries according to the requirement of resources and saving in cost purposes, the division of work and distribution of work through intermediaries makes the whole process robust for the company, and it helps cater to its customer on time just so that they make certain they don't create a gap between the time of demand and time of supply which could hinder their brand image and their sole motive of a mission statement.
Nevertheless, just like many other industries, the fashion industry is fast-moving and has very many players in it as there is no entry or exit barrier as such. Still, the competition already prevailing makes it difficult for the existing players to establish their base in the industry and not the newbies or start-up alone. Still, it also makes it difficult for the existing players as there is neck to neck competition amongst them. And Zara is not alone a prominent name. There are very many big names in the fashion industry, including the master players – LV, Balenciaga, Dolce and Gabbana, Fendi, Versace, Gucci, Armani, etc. these top-notch names are just as competitive not only in terms of customer base, but also in other aspects such as distributor, supplier, and intermediaries aspect of it. Zara has to keep abreast with all the requirements adding on to satisfying the people in the supply chain so as for them to stick around and serve the company and ultimately help them serve the customers.
Though the company has decided not to adopt any endorsement or advertisement strategy, which is another audacious step taken by the company and perceives it as a waste of time and company resources, though directly not involved in advertisements, the company can make goodwill and a fortune by indirect advertisements by continuing to doing what they do the best. That is, make the best of their resources and brand name, their degree of performance and magnitude of an impact on the public and contribution to the industry could win them huge indirect advertisement means such as featuring in the world-class wide read and widely followed fashion magazines such as Vogue, GQ, Cosmopolitan, Harper's Bazaar, Elle, etc.… and also further win them recognition through the annual ritual industry awards such as HUM awards, Barbara Dex, Vienna fashion awards, etc. these valuable additions could bring to cognizance their value in people's eyes and which could, in turn, have a ripple effect on furthermore additional endorsement such as celebrities wearing the product at different events and award functions ( that is the word of mouth marketing from satisfied customers) which is the most impactful unpaid ambassadorship endorsement and promotes the brand indirectly across the public. All-in-all, merely good performance and valuable delivery on the company's part makes a huge deal of an impact on its indirect advertisement as a jargon I'd like to put forth. And this awareness is more valuable and makes a huge difference for the company's prospects comparing to what paid advertisements do.
These reassuring and redeeming qualities are what have made Zara what it is today. Amancio Ortega's Zara is the top brand out of all the brands under its parent company, 'INDITEX GROUP.' It is the most successful company among all its subsidiaries, and a major substantial part of the parent company earns its revenues from Zara alone. Hence, the less stock – no advertisement policy was a price they were prepared to pay, and indeed, it worked out for the company.
But one lacuna that could hamper the customer value and that needs to be brought into cognizance is the lack of ability to judge the geographical preference to set up its stores and paying inadequate attention to basic apparels. Quality issues have made it lose its position to the very prominent name in the fashion industry, 'Uniqlo.' Uniqlo had surpassed Zara for the highest market cap. Uniqlo has 60% stores in Asia, where retail is recovering faster but whereas Zara has just 20%. Uniqlo also has the edge over the longevity of its products which Zara is yet to capitalize on.
Zara's Vision Statement Analysis:
The company's vision statement analysis reveals so much about the company. It throws light on the fact that business is something more than just the financial figures. The company expands its objectivity horizon to the people and the environment it interacts with. 
Zara has backed its vision statement with its exceptional contribution by turning out to be the biggest retail company to eliminate toxic chemicals in its supply chain and eliminate toxicity from all stages of production.
Zara is recognized as one of the most eco-friendly companies in the world. Zara's warehouses in the headquarters in Spain produce most of the energy from solar panels and wind turbines which is a huge step in itself by the company.
Zara presents itself as a completely environment-friendly company through its vision statements and business policies. This has enabled them to gain the reputation of being a more responsible and rational company towards the environment and community welfare concerns. Its environmentally friendly technological approaches are beyond commendable. And one can make a good example out of this approach adapted as a company's responsibility is not only towards the consumer but towards the environment and surroundings it operates in.
It has also helped the Spanish government support industrial development in the country, which also made a huge impact on the country's economy, helping grow employment and demand. This is not only in the case of Spain but across the globe.
Zara's Corporate Social Responsibility is quite remarkable because it is actually standing by it. The CSR includes the point that Zara is committed to the sustainable development of society and the environment it interacts with. To quote – 'A few of Zara's initiatives include an effort to decrease energy consumption by 20% in all of its stores, an automated recycling hanger system which picks up processed and plastic elements from its stores, and the use of ecological fabrics and organic cotton in all of its products.'
Not the environment alone, it also contributes in value additions to its employees, their staff are paid a living wage which is rare in the retail industry.
The Zara company emphasizes cultural awareness in the communities it is active in. Also, along with building a rich artistic and design heritage. Aiming at a peaceful social environment and vibrant cultural environment and bringing in a mix of automation and craftsmanship
All in all, the brand has always walked the talk and will continue to baffle us with its remarkable contribution to the fashion industry. And will continue to stay relevant in the fast-pacing present-day scenario, but it does beg the question, for how long? 
References:
INDITEX ANNUAL REPORT, 2019
WIKIPEDIA
INVESTOPEDIA
CSR, ZARA
Also read Dell Mission Statement, Vision & Values Analysis
Zara's Mission Statement And Vision Analysis 2021